Maximize the ultimate brilliance of the center stone; the gorgeous halo engagement ring has long been considered the most popular around the world. At SHE·SAID·YES, you can easily find the unique halo ring in any style, now, follow our steps and explore the excellence of magical halo engagement rings.
1. Cheek To Cheek
Please take a look at our best-selling halo engagement ring in 2022. With exceptional design and shimmer, this halo engagement ring is an elevated choice for your beloved. A pear-cut center stone is wrapped in a halo of numerous shiny round stones to glitter your love. Portray a feminine and graceful charm without being overdone; the brilliantly paved shank further accentuates the unique fashion. Eye to eye, face to face, all I want is for you to sleep beside me and enjoy my love.
2. You Are My Everything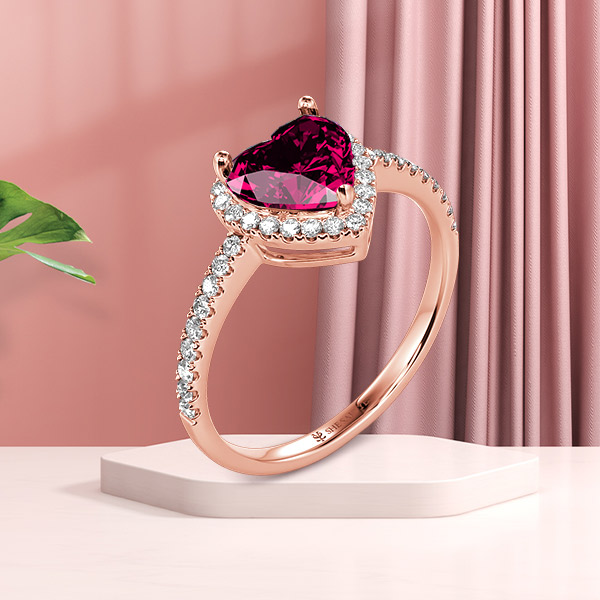 If you're passionate about the romantic heart shape, then don't miss out on our striking heart-cut halo engagement ring. A circle of sparkling stones surrounds the sparkling center, and the heart-shaped gem presents an impressive whole. With exquisite and elegant design, this fantastic halo ring is full of loyalty to wear. You are my everything; giving my heart to you is the most romantic thing in my life.
3. You Are The World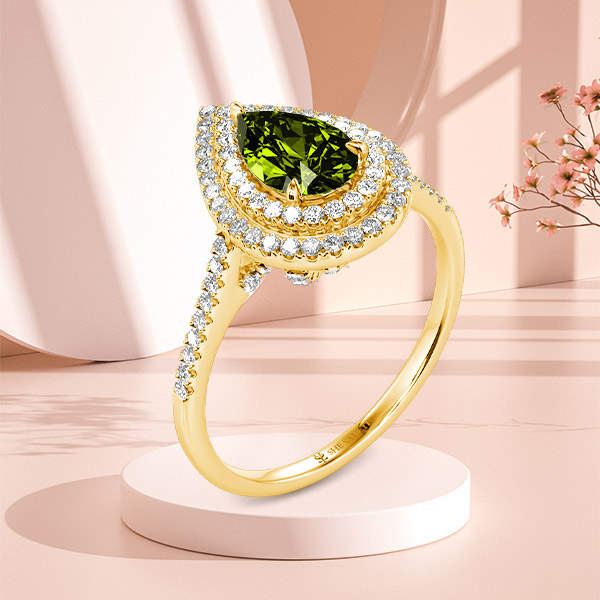 Lending you unparalleled brilliance and stunning beauty with the third double-halo engagement ring. By virtue of the modern minimalist design, a fascinating pear-cut center stone is perfectly enveloped by the same shape double halo. And the elegant pear shape showcases the feminine style, and the sophisticated double halo accentuates the entire shimmering effect. Moreover, with the half-eternity band and an open gallery, this ring will illuminate your happy future and record every step of it.
4. You Are My Life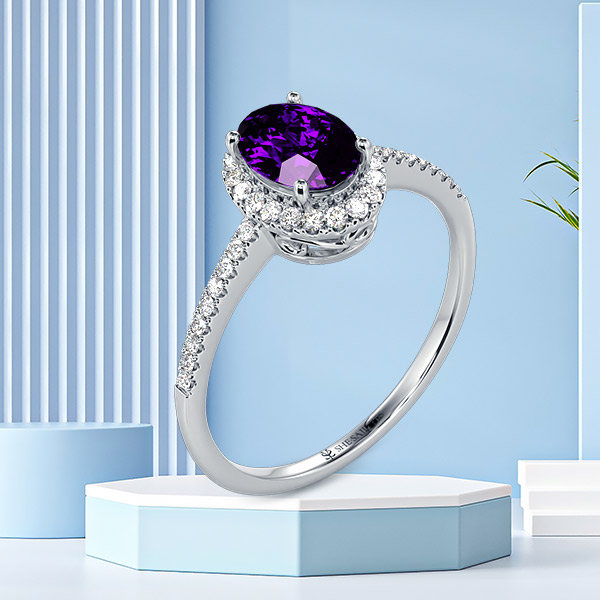 The Oval-cut ring is also one of our best-sellers. The fourth halo engagement ring blends classic design with vintage flairs. On the one hand, featuring an attractive oval-cut gem in the center, an array of small round stones surrounded the center, creating a beautiful halo for added gloss. On the other hand, the glimmering accents flow down each side of the shank on the polished surface, revealing the tender brightness. In addition, with its elegant design and sparkling stones, this ring is a beautiful complement to any attire.
5. Never Tear Us Apart
The last piece belongs to the bride-to-be of any age and any style. A gorgeous choice for your beloved one, proclaim your love with this striking halo engagement ring. Its dazzling design unveils a glittering cushion-cut stone to captivate her eyes. Two rows of round-cut stones embrace the center stone to appear larger and more brilliant. Additionally, various shimmering little gems decorate the shank creating a beautiful pave setting. Available in multiple gemstone colors and high-quality metals, it's an unmissable piece of jewelry she'll love.