In an engagement ring, the shank refers to the band or part of the ring encircling your finger. Making excellent use of the ring shank could bring various styles to an engagement ring. Matching different stones, a ring shank could almost provide you with any vogue you want. Now let's look at the four classical ring shanks from SHE·SAID·YES
1. Straight shank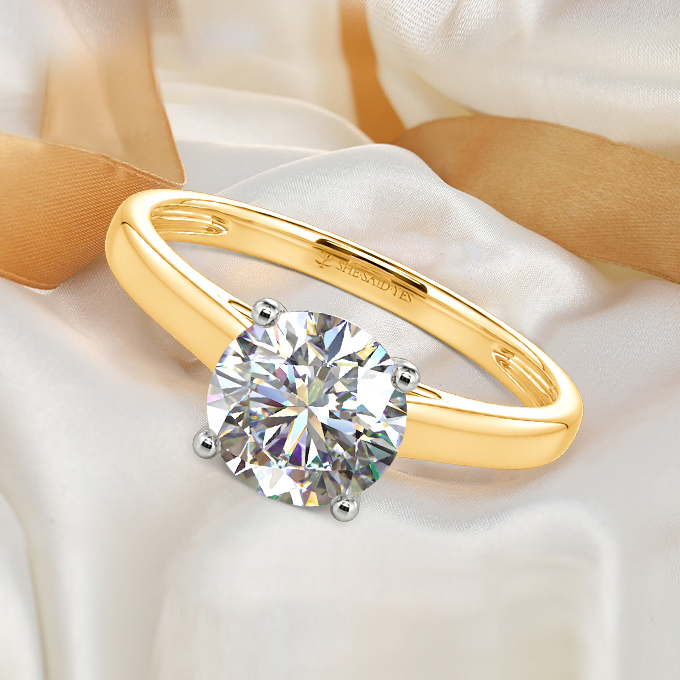 The straight shank is the most basic type available. It features a band with the same width all the way around.
As the most popular type of ring shank, the straight shank has a long history in ring design. Featuring the same width all the way around, whether you want a classically elegant wedding or a stylishly modern wedding, it won't go wrong as a foolproof engagement ring design. On the plain and polished metal shank, the stunning brilliance of the gemstone can sparkle from every angle. With the flat edges, it can flawlessly fit your finger, providing you with the utmost comfort on your big day.
2. Tapered shank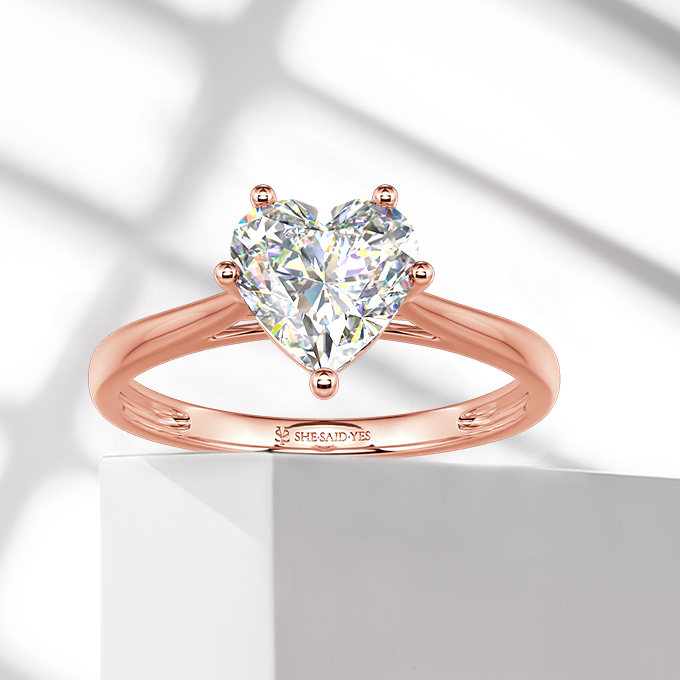 Generally, tapered shanks refer to the ring's band that becomes thinner when it reaches the center stone. This means the width of the tapered shank is diverse at different points. More benefits were brought out under this unique feature of the tapered shank. On the one hand, a center stone on the tapered shank will look bigger than normal ones and allows maximum light to reach the gem, providing a stunning brilliance. On the other hand, the middle thinner shank can make our fingers appear longer and slimmer.
3. Split Shank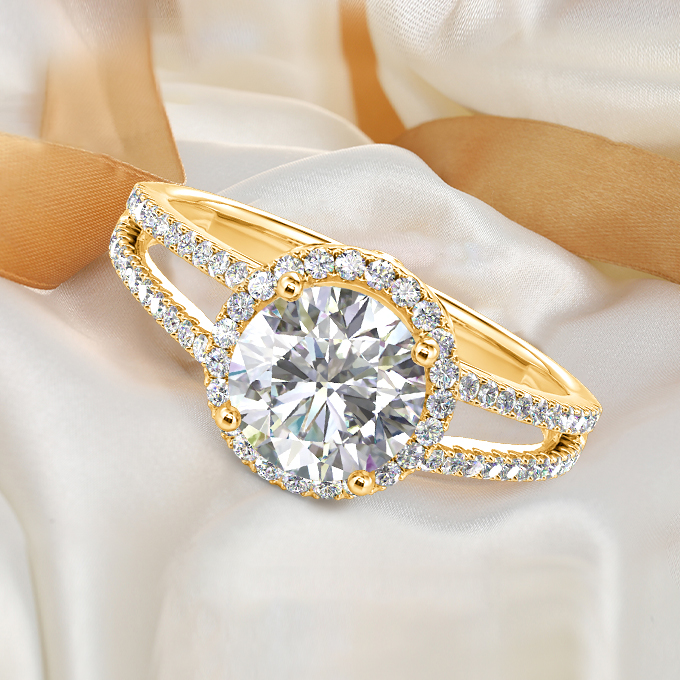 A split shank is a band that splits into two metal ribbons that both connect the center stone and present a sleek V-shaped profile. Unlike the classical shank, split shanks often provide a sense of style and elegance pairing with various settings. With the help of the special V frame from the split shank, the sparkling center stone on the engagement ring could exhibit larger on our finger than regular shanks. And gives a noble and ornate vibe to your looks. And sometimes, shimmering stones are paved on the split shank to create a stunning effect.
4. Cathedral Shank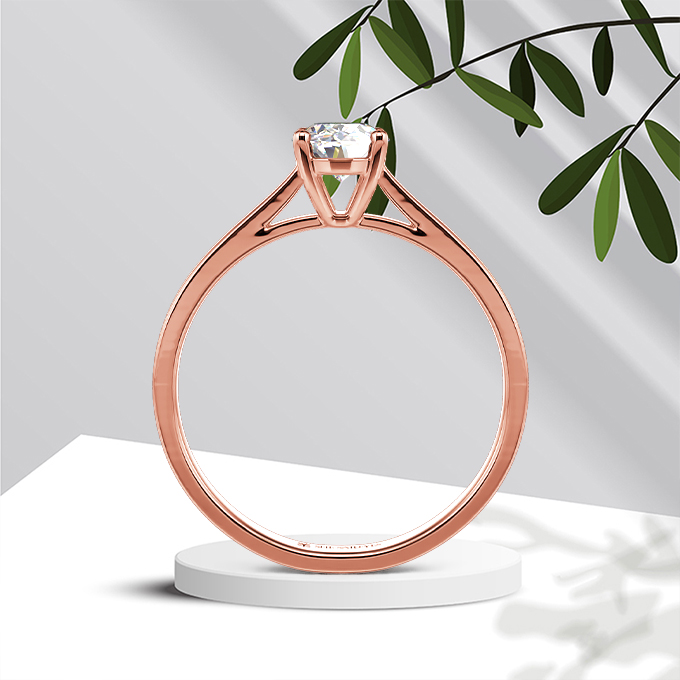 The cathedral shank takes its name from the "cathedral" because of its unique design reminiscent of the doorways and ceiling arches of a Gothic cathedral. As a result, it's not only the ideal setting to enhance the radiance of the center stone but also offers an elegant profile of the ring.
Due to the unique style of the Cathedral shank, it can provide a graceful basket-like setting standing high atop. And creates a new way to accentuate the center stone. That means a center stone could sit higher on the finger and generally appears more prominent than in a lower setting. In addition, the cathedral shank flawlessly showcases all the brilliance of the center stone of various shapes. And it can make the center stone appear larger and brighter.