"Blossom by blossom, the spring begins." Undeniably, as a season for blooming flowers, spring is perfect for any newlyweds to have a great wedding. A couple standing in front of the wedding arch in the warm, cozy sunshine and exchanging wedding rings in the unique fragrance of spring flowers is sure to be the most unforgettable memory. So, in the blooming season of daffodil, lily of the valley, tulip, and wisteria, decorating your wedding site with these seasonal wedding flowers must make your big day unforgettable.
Daffodils
The quintessential flower for spring must belong to daffodils. With the four-month blossom and graceful trumpet-like flower, it's available for weddings in the whole spring. Generally, the color of daffodils comes in one color, pure yellow, and another with white petals and yellow stamens. These two pure and bright colors are easy to pair with leafy plants as a fresh and elegant bridal bouquet.
Lily Of The Valley
Blooming in the early spring of March with delicacy and fragrance, the lily of the valley has been the best ornament for ideal weddings for centuries. Thanks to the graceful silhouette of their bell-shaped blooms, they are often an essential part of royal or luxury wedding bouquets. As well as its beauty, the lily of the valley can constantly emit a potent floral fragrance, bringing a touch of romance and creating a snug atmosphere on this important day.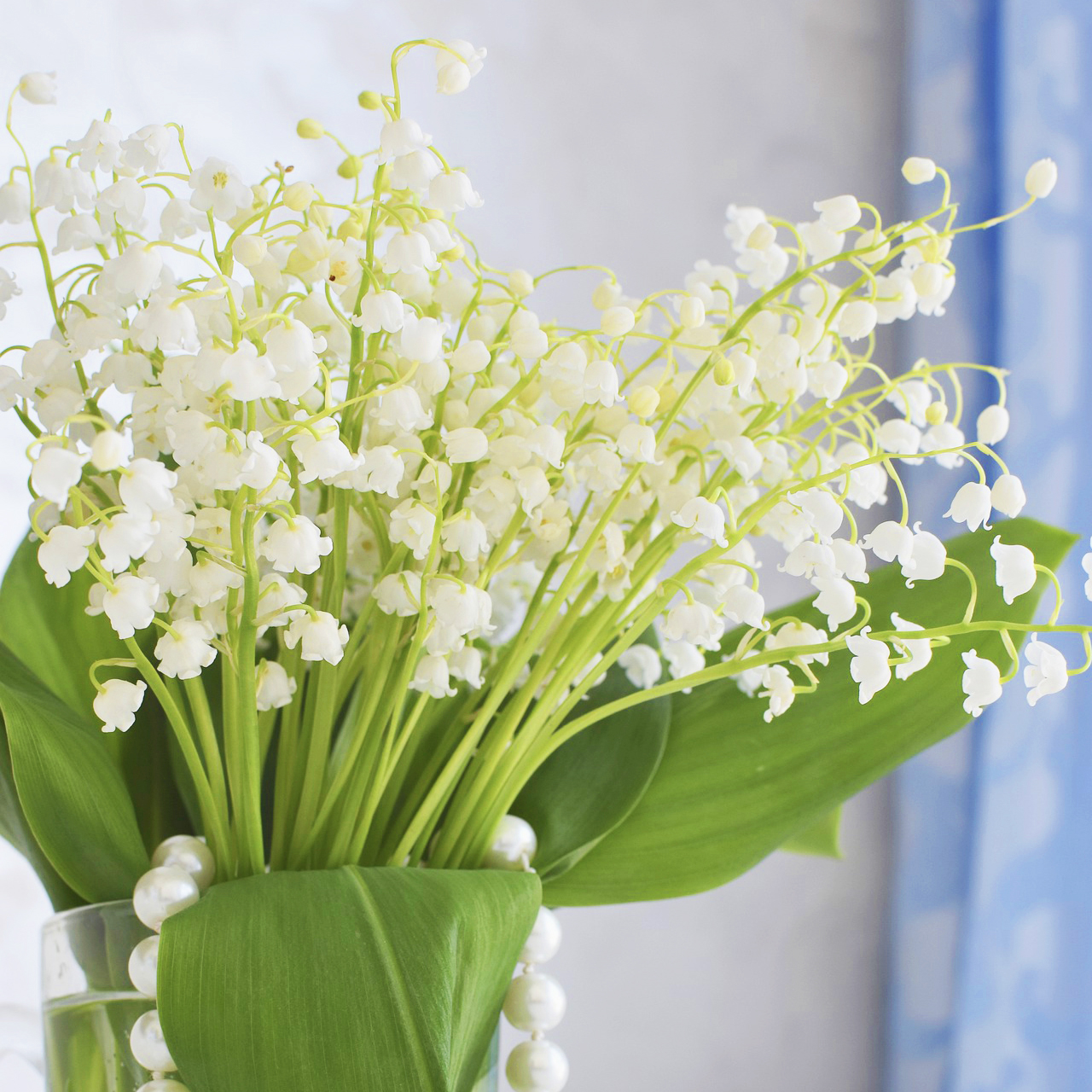 Tulips
As one of the charming flowers, the growth of the tulips is a long-term process, beginning from the seeds in the late chilling winter finally blooming in the warm mid-spring. Famous for the various vibrant colors, tulips showcase their strong energy for spring. In addition, with the unique cup-shaped outline, they have constantly gained popularity among florists and newlyweds. So much so that it has become one of the most stunning wedding flowers in spring.
Wisterias
Blooming from early to mid-spring, wisterias are unlike regular spring wedding flowers. Instead, they are woody, deciduous vine plants that need ample space to emit their fragrance and present their particular elegance. With the natural draping branches and its large violet blooming portion, wisterias are often set as the wedding arch and pavilion decoration, creating a brand-new atmosphere of nobility, luxury, and gorgeousness on your wedding day.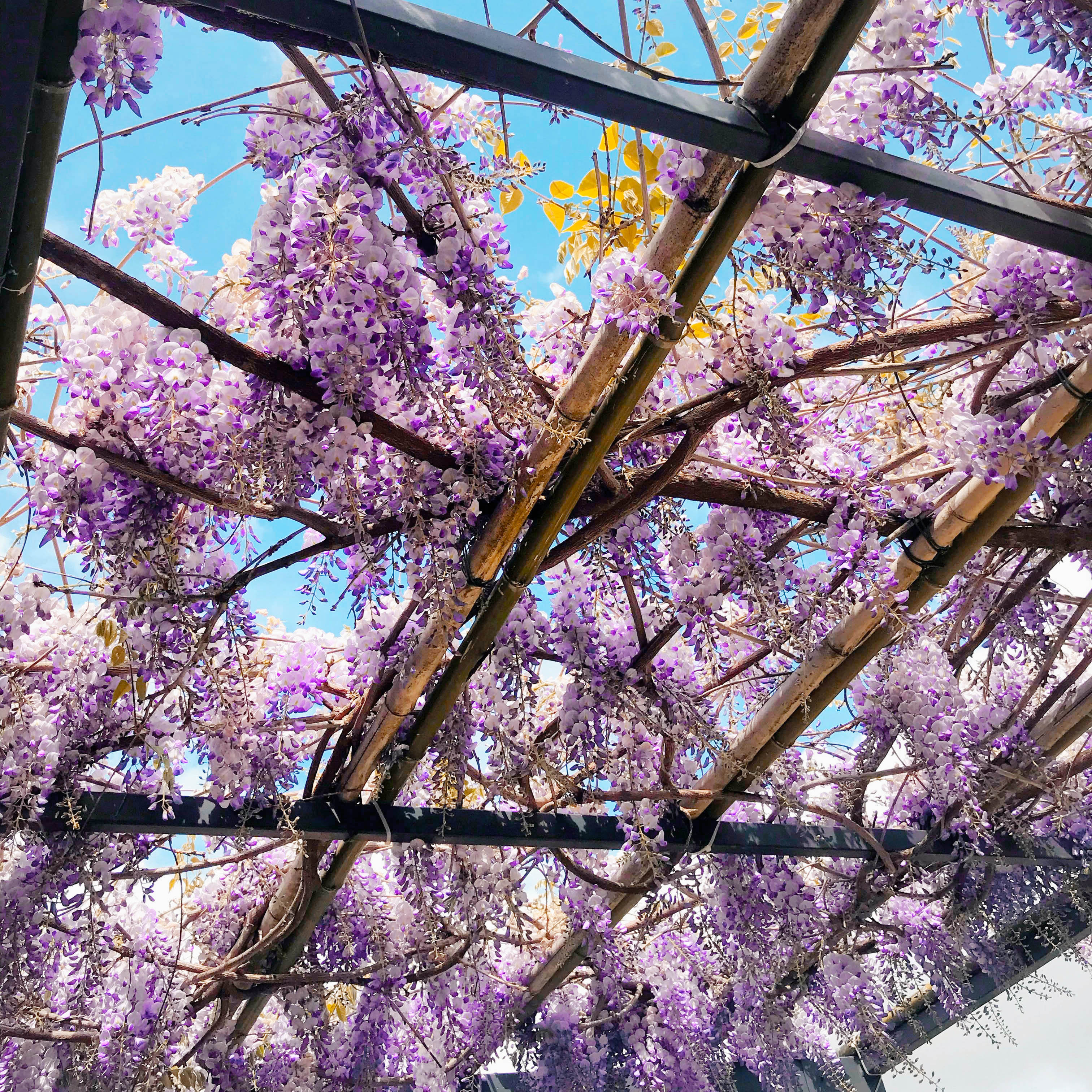 Hoping these incredible spring flowers will adorn your best day perfectly and leave you an everlasting memory!