Among all the beautiful fine jewelry, earrings enjoy great popularity for variety and style. With different types of earrings, you can receive a variety of fashion beyond your expectations. Now, browse this earring guide with us to find your preference.
1. Studs——Twinkling Flower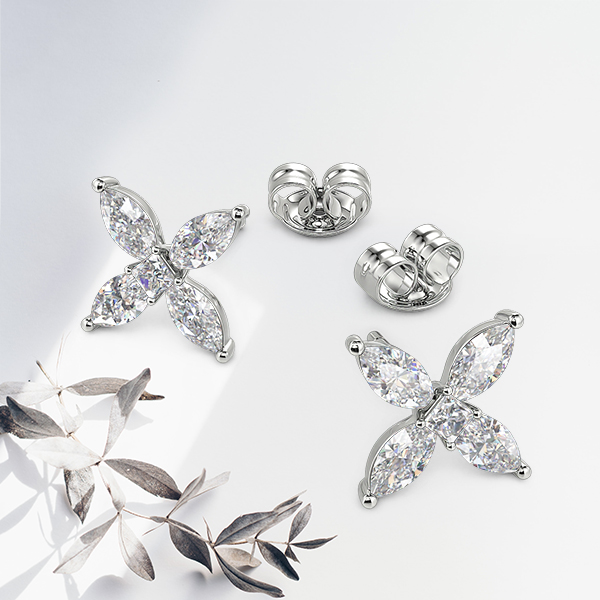 Classic stud earrings are always the indispensable option in your jewelry box. They are fascinating for their highly minimalist design. Often features a single gemstone or a simple charm placed directly on the earlobe.
Our delicate flower stud earrings feature four marquise-cut gems connected by a shimmering princess-cut gem in the center. Perfectly showing a stunning four-petal flower on your ear, its effortless elegance could easily fit all your attires. Studs are versatile and can be easily paired with necklaces of various lengths for a beautiful look, suitable for any occasion, from casual to formal.
2. Drops——Forever Young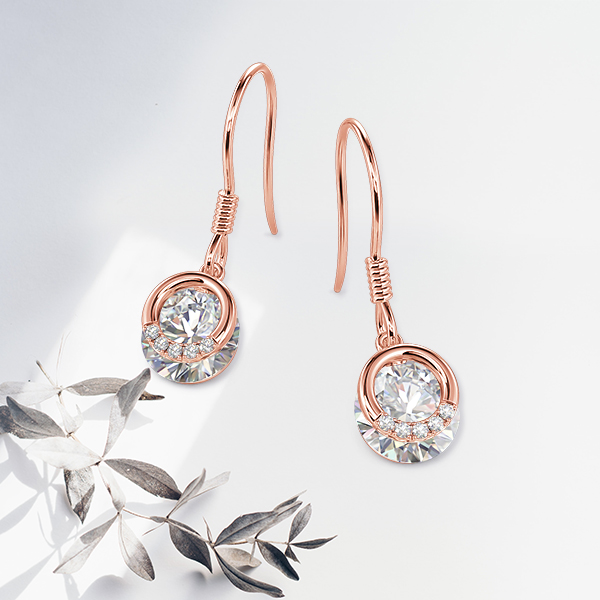 If you want an earring that's still classic but has a little length to create an elegant rhythm. A pair of delicate drop earrings must be the one you're looking for. Hanging below the earlobe with an elaborate pendant, it looks like extended stud earrings.
Check these distinctive drop pieces; every lady deserves their glitz and glamour. Each drop features a sparkling round-cut stone paired with an open circle drop that catches and reflects light. They will surely add charisma and flair to your appearance in an exquisite manner.
3. Hoops——I'll Be Your Shelter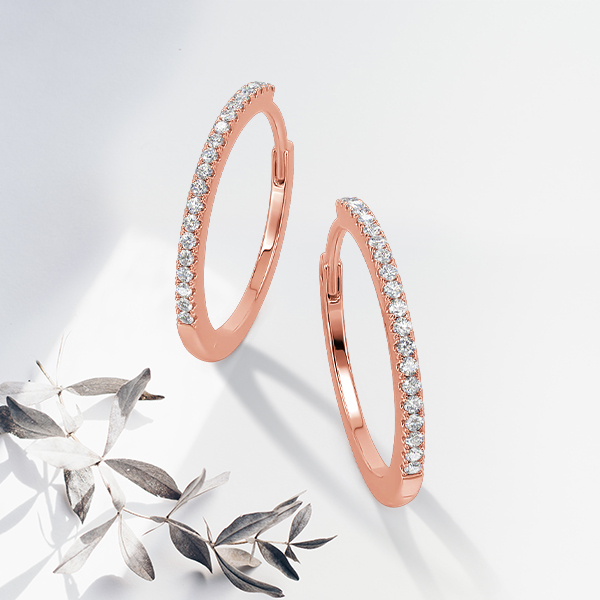 As its name implies, hoop earrings refer to the earrings shaped like hoops from the earlobe to the back. They can present a diverse style with the same hoop design. Smaller hoops always show a low-key fashion, while larger hoops offer a more dramatic effect.
Sophisticated yet extravagant, our simple hoop earrings can get you through any elegant party or gathering. Featuring a sleek hoop with a row of shimmering pavé settings, the beautiful and bright accents bring the look together with elegance and glamour. They are a classic, versatile choice for every woman.
4. Climbers——Always Have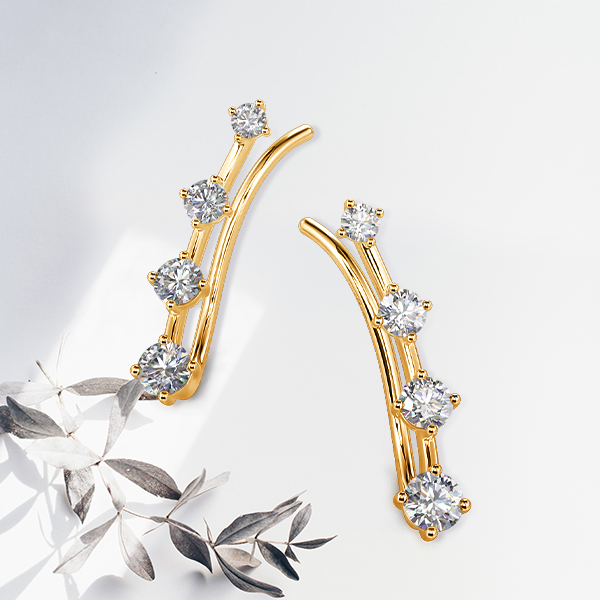 Climber earrings appearing in recent years are quite different from regular earrings. Instead of dangling under the ear, they're starting from the earlobe, crawling upwards to the auricle.
This pair of earrings create a stunning climber design for you. Studded with four glittering round-cut stones for each climber, they perfectly fit your ear contour and show a modern aesthetic. Simple and sophisticated, these contemporary art pieces are the perfect gift for any lady to express her personal style.
5. Threaders——Love Paradise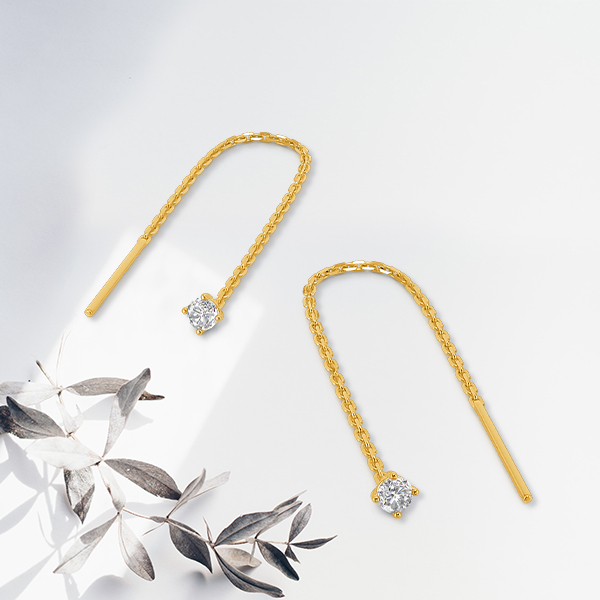 Threader earrings are trendy nowadays. They can pierce through your earlobe with a sleek chain. The front side shows a unique design, and the post in the back is set to balance the weight and length.
Raise the fashion with our stylish threader earrings. Each drop features the lustrous round-cut stone in a four-prong setting suspended below the chain. Adjust the dangle at various lengths for your unique look. These earrings go from playful to dramatic to suit your style.