Planning a wedding involves many important decisions, but one of the aspects that can truly delight your guests is the dessert table. A well-curated dessert table not only satisfies everyone's sweet tooth but also adds a touch of elegance and charm to your special day. Here, SHE.SAID.YES has prepared some creative and mouthwatering wedding dessert table ideas that will leave your guests in awe. Get ready to be inspired!
Rustic Elegance: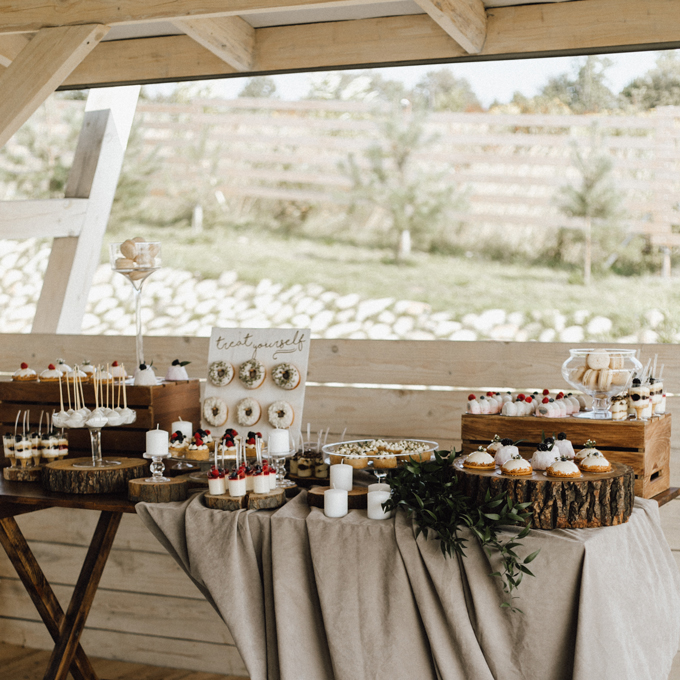 For a rustic-themed wedding, choose a dessert table adorned with wooden crates, burlap table runners, and vintage cake stands. As for the desserts, you can offer a variety of homemade pies, mini cobblers, and country-style cakes. This assortment of treats will not only satisfy guests' sweet tooth but also add a homemade and comforting touch to the ambiance. Besides, to add a personalized touch, use handwritten chalkboard signs to label each dessert. By focusing on these dessert ideas, a delightful and visually appealing rustic-themed dessert table can be created for a wedding.
Decadent Chocolate Indulgence: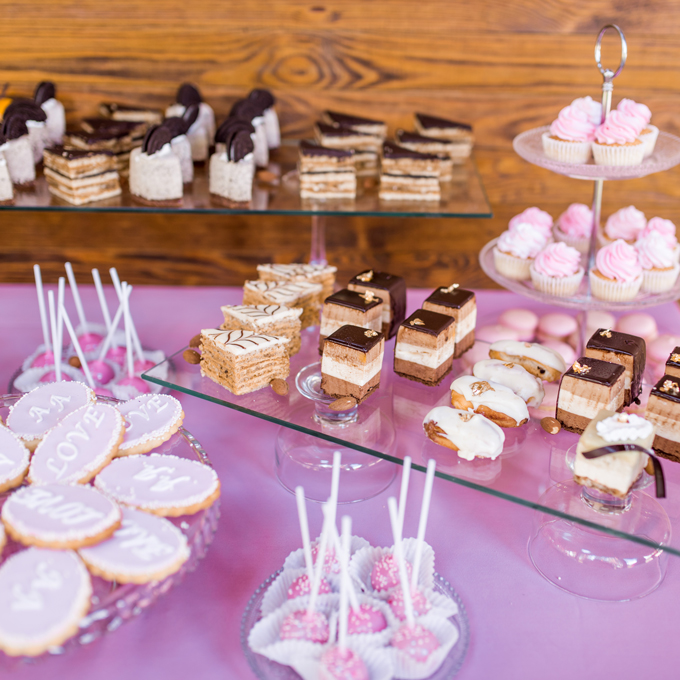 Create a chocolate lover's paradise with a dessert table filled with chocolate treats. From velvety-rich chocolate truffles to irresistibly fudgy brownies and luscious chocolate mousse cups, the options are truly endless. Furthermore, you can incorporate various chocolate types. For example, the intense flavor of dark chocolate, the smoothness of milk chocolate, and the heavenly sweetness of white chocolate. This ensures that every guest's chocolate cravings are satisfied and their taste buds are tantalized. Prepare for a chocolate extravaganza that will leave everyone in awe and delight at your chocolate-filled dessert table.
French Patisserie Delights:
Immerse your guests in a delightful Parisian patisserie experience by indulging them with elegant French pastries and delicate treats. You can create a visually stunning display. For example, showcase various macarons in an array of flavors, along with petite éclairs, mini fruit tarts, and delicate cream puffs. To add a touch of Parisian charm, consider incorporating a backdrop of romantic French artwork or a vintage-inspired dessert cart. This enchanting setup can transport your guests to the charming streets of Paris. And leaves them with a lasting memory of the indulgent delights they experienced.
Fresh and Fruity: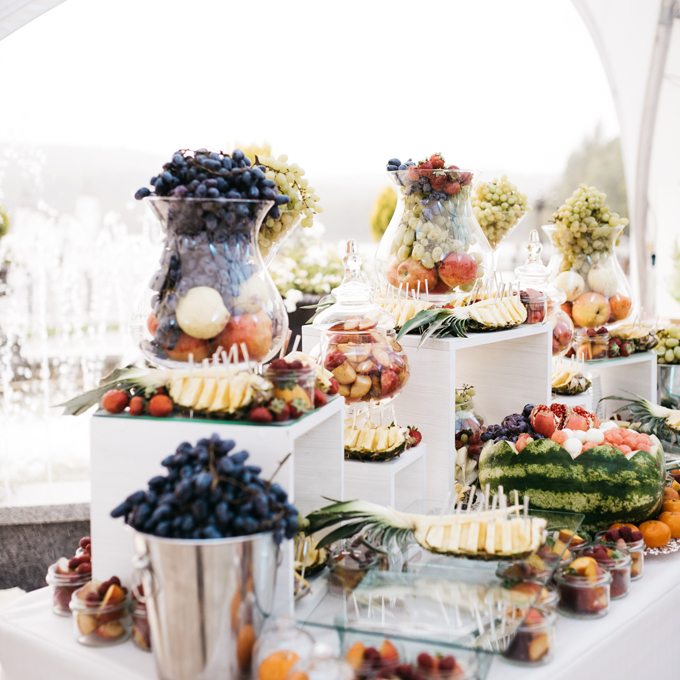 Transform your dessert table into a refreshing and vibrant oasis by showcasing an abundance of fresh fruits. Treat your guests to a delightful assortment of fruit skewers, luscious fruit tarts, and tantalizing fruit-infused desserts such as zesty lemon bars or indulgent strawberry shortcakes. Meanwhile, elevate the table's visual appeal by adorning it with lush greenery, blooming flowers, and charming rustic wooden accents. This can accentuate the natural beauty of the vibrant fruits. Also, this captivating setup can create a sensory experience. It combines fresh fruits' flavors, colors, and scents and can leave your guests feeling invigorated and enchanted.
Miniature Dessert Delights: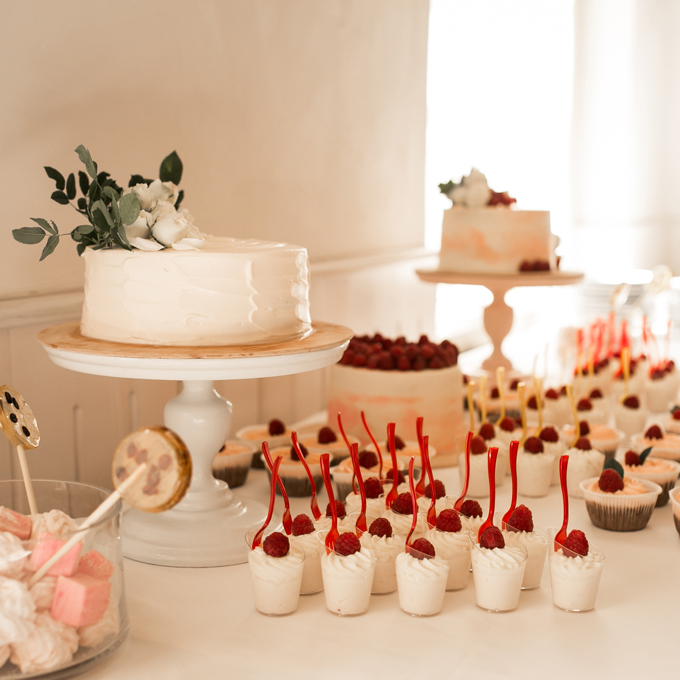 For those who delight in bite-sized treats, a mini-dessert table is the perfect choice. Delight your guests with an assortment of miniature versions of classic desserts, such as mini cheesecakes, tiny cupcakes, and petite fruit parfaits. Besides, to create an eye-catching display, arrange these delectable treats on tiered trays or vintage cake stands. This mini-dessert table will not only satisfy everyone's sweet tooth but also become a centerpiece that adds elegance and charm to your event.
Whimsical Candy Wonderland: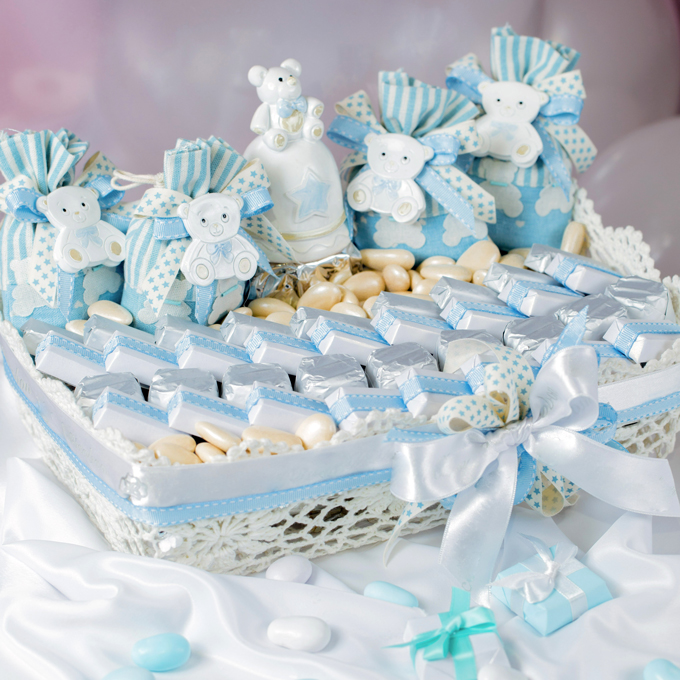 Transform your dessert table into a whimsical candy wonderland that will transport your guests back to their childhood. Utilize colorful glass jars and vintage apothecary containers to showcase a delightful assortment of candies, such as gummy bears, licorice, rock candy, and rainbow lollipops. To make the experience even more memorable, offer personalized treat bags or boxes for guests to fill and take home as sweet wedding favors.
A well-designed and thoughtfully curated wedding dessert table can add an extra layer of excitement and joy to your special day. Whatever dessert theme you prefer, the key is to create a visually appealing display that offers a variety of flavors and treats to cater to all tastes. Your guests will be delighted and grateful for the sweet memories you create with your carefully crafted dessert table.