How much do you know about aquamarine?
Check the information below to verify it!
Overview
Aquamarine (from Latin: aqua marina, "seawater") is a blue or cyan variety of beryl. Well-known varieties of beryl include emerald, Morganite, and aquamarine. The color of this gemstone is sky blue to sea blue or greenish-blue. Its color formation is mainly due to the small amount of Fe2+. This precious stone with clear and flawless bright blue to light blue is optimal.
Origin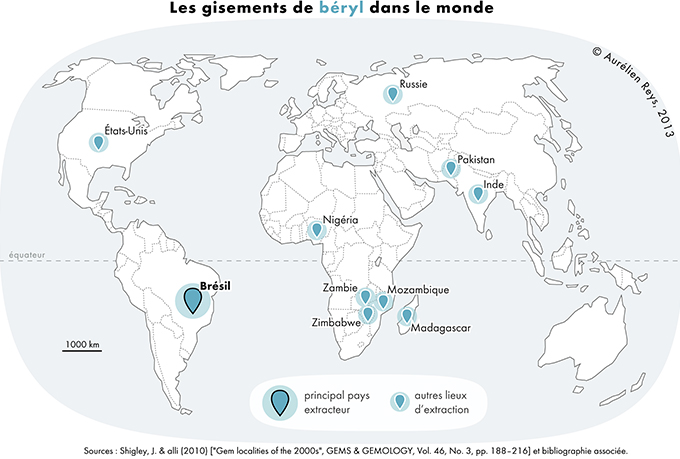 The world's most famous aquamarine origin is in Minas Gerais, Brazil, followed by Russia, China, and other regions. Other origins include Namibia, Madagascar, Mozambique, Zimbabwe, India, and Sri Lanka. The aquamarine deposits in the Altay Mountains in Xinjiang, China are very rich. And it has the title of "Chinese aquamarine treasure house".
History
People resemble it as a talisman because of its affinity with water, especially by those who live on the sea all year round. They believe that aquamarine can capture the soul of the ocean. For centuries, sailors drifting on the waves use it to pray for the safety of navigation. So aquamarine is also "Mascot Stone". In the movie Pirates of the Caribbean, you can find the sailors wearing many fancy gadgets, most of them wearing a blue jewel around their necks, that is aquamarine.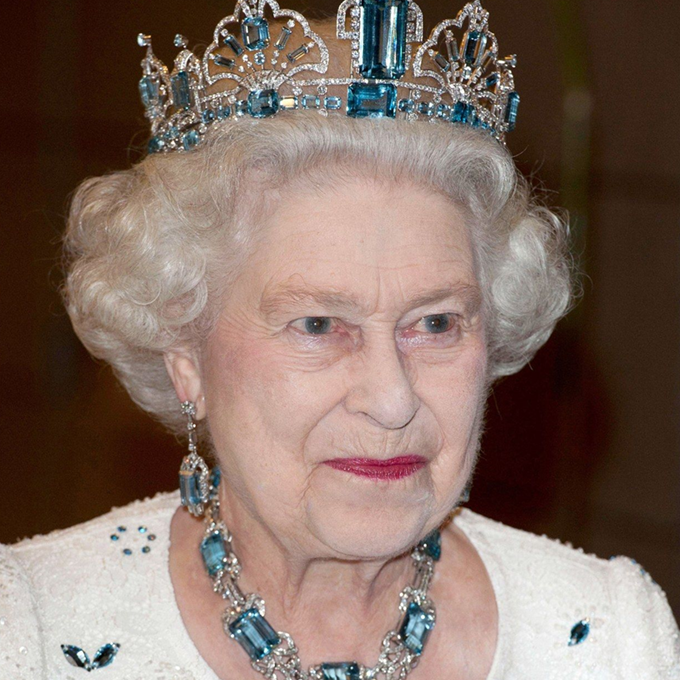 In 1953, the coronation of Queen Elizabeth II took place. Floods of precious gifts were showered upon her, including a diamond necklace with very large aquamarines and matching earrings. They are the gifts of the president and the people of Brazil to the new British sovereign. To complete the set, the Queen commissioned jeweler Garrard to create a tiara, a wonderful creation with an aquamarine as a focal point that exceeded all other stones of this set.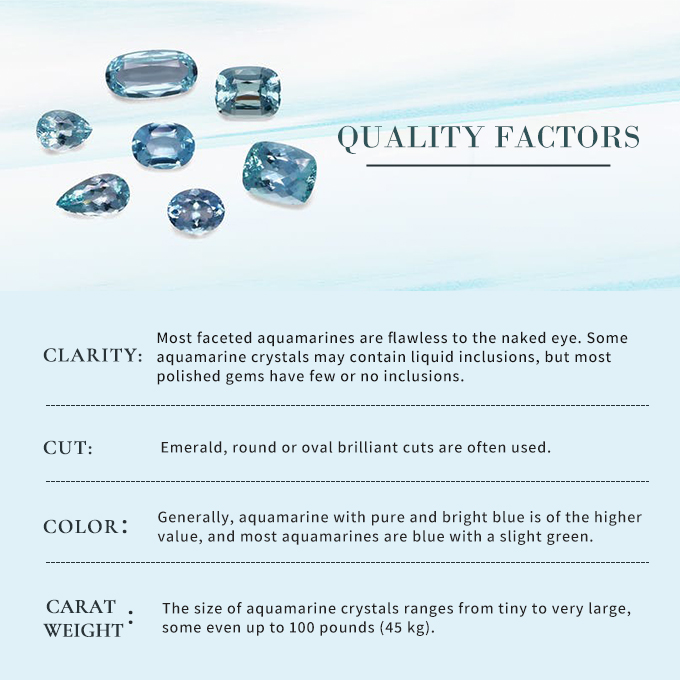 Care Instructions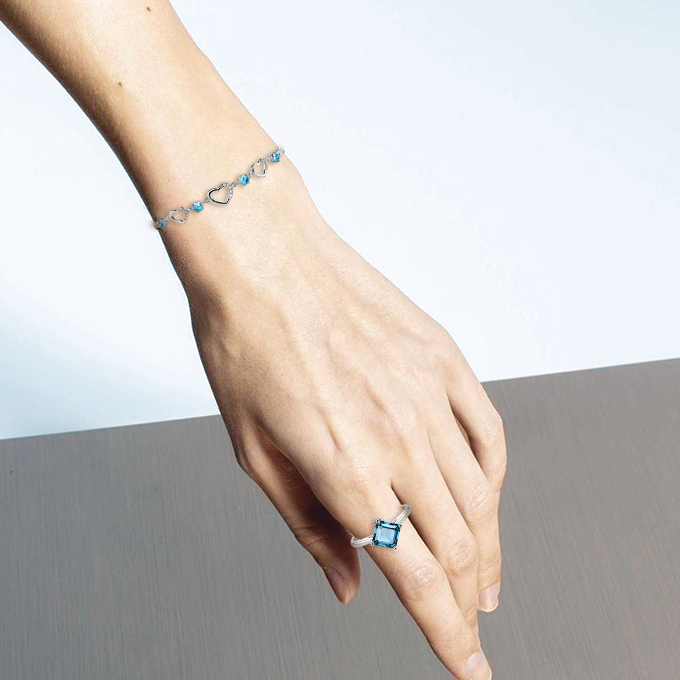 It should not be exposed to excessively high temperatures, and its color is relatively stable under sunlight. to avoid scratching the gem's surface, you should not contact it with acid or alkali and rub it with other gems or metals. It is best to remove the gemstones during strenuous exercise or physical labor to prevent cracks caused by severe impacts of the gems. Clean with hot soapy water for the aquamarines which have not been underfilling treatment; Ultrasonic steam cleaning is not suitable when aquamarine contains fluid inclusions or cracks.