While wedding culture has been glorious since 1900 and has created a series of standards, there are still things that need to enrich and some concepts to upgrade. For the grooms, their outfits have never received as much attention as the bride's and are not as colorful and fancy as brides in real life. Instead, the groom's selection is very simple, with only a few options to choose from.
Not only are the choices very few, and grooms have to consider weather, wedding style, and brides' attire, the suits left are naturally fewer. But men can still find an ideal outfit for their big days among these. SHE·SAID·YES will show you the basic wedding attire for a groom, come and join us now!
White tie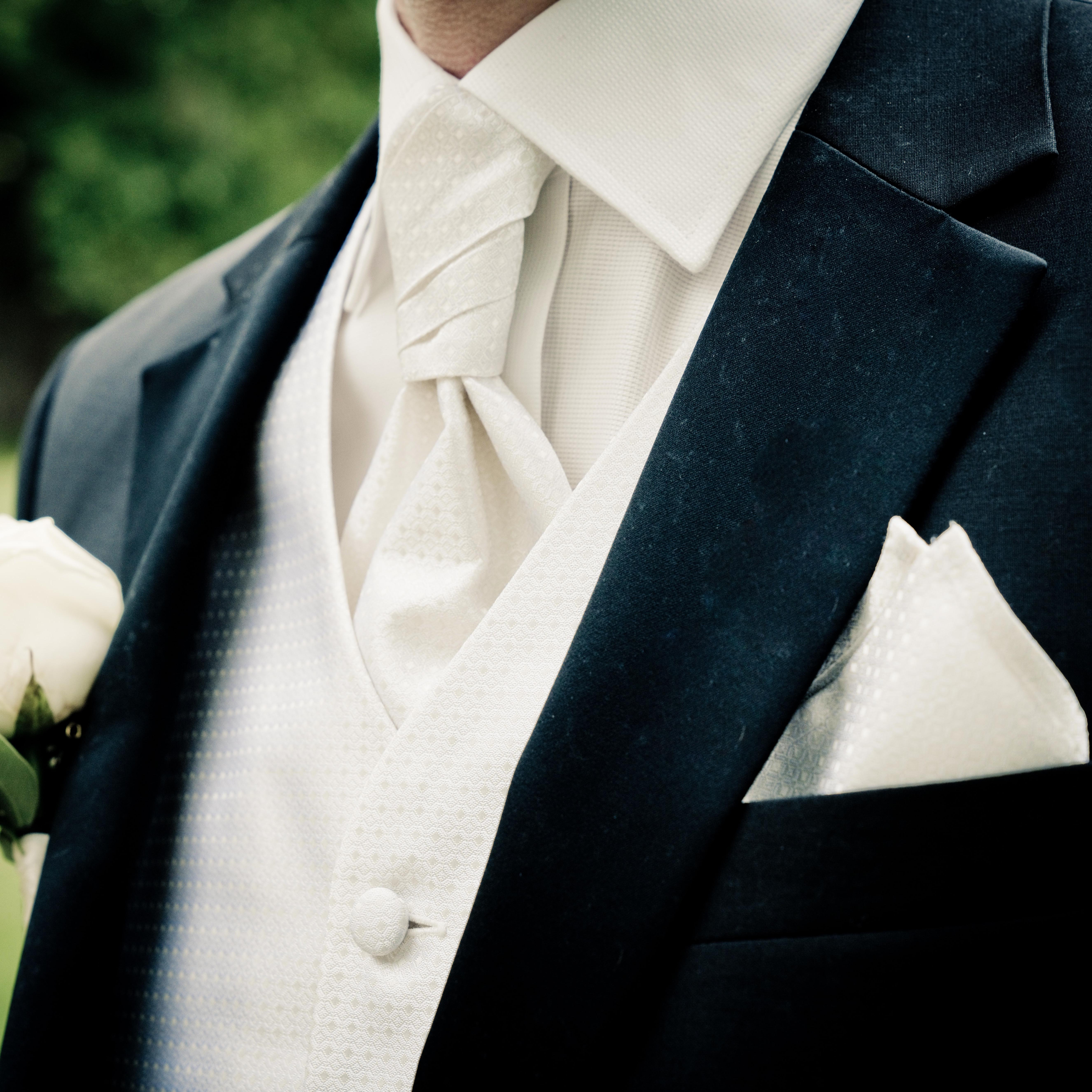 The first recommend men's wedding attire is the classic white tie. Derived from the earlier days of Victorian-era England around 1840, this elegant is more minimalist than other traditional types of men's suits that day. Men liked to wear them on important and special occasions, such as the opera and debutante balls, and of course, many luxurious parties held by rich celebrates of the day. It's clear that the white tie is the most formal dress of any wedding dress code for the upper class.
Men often wear a white tie with some other clothes. For example, a long black or deep-colored jacked with an elegant tail that falls naturally to the back of the knee. And a white or cream vest, the same color bow tie, and a pair of black formal shoes. Also, about the trouser, they should pair with the color and fabric of the coat and tails. Nowadays, men tend to decorate their classic yet hidebound white tie with unique and fanciful accents, like a patterned bow tie or colorful striped pants, to showcase their strong personalities.
Black tie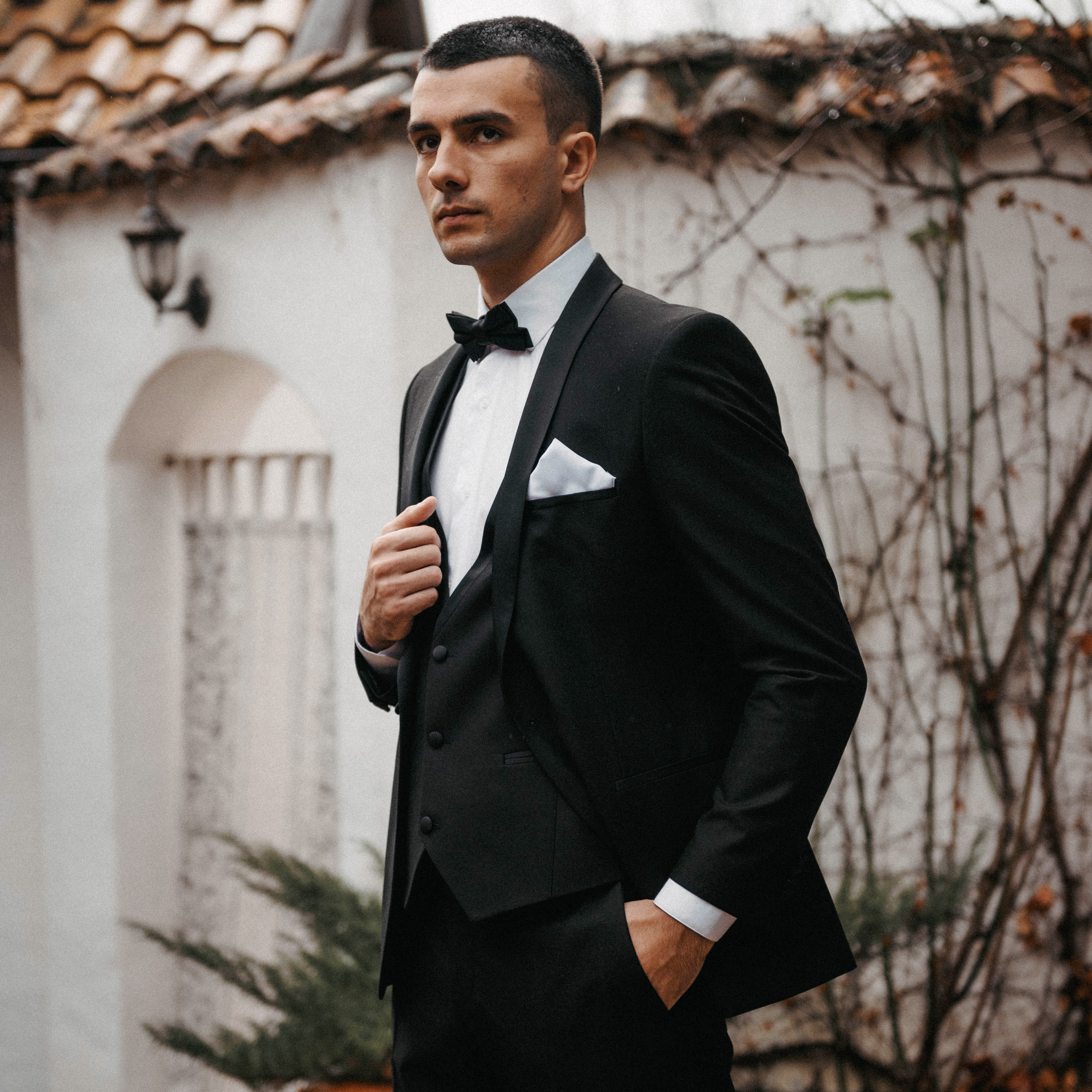 Unlike the classic white tie, another choice for men is the black tie, which is relatively less informal than white but more formal than a business suit. It dates back to 1865 on the Prince of Wales and gradually became popular in the late 19th century.
Typically, the black tie wedding dress code requires more than wearing a full tuxedo or a fitted dinner jacket. Men should also pair their handsome coats with a decent tuxedo shirt, a bow tie or a well-crafted tie, a pair of Oxford shoes, and fitted trousers. Additionally, fabric and colors play a great role in wedding attire. Choose the right and comfortable fabric depending on the weather and season; woolen, velvet, and corduroy are good options. The color could range other than black, including navy, coral, or patterned.