Celebrate your special wedding anniversary with unique anniversary gemstones from now on. Follow these unique treasures to savor the sweet bliss.
11th Anniversary Gemstone: Turquoise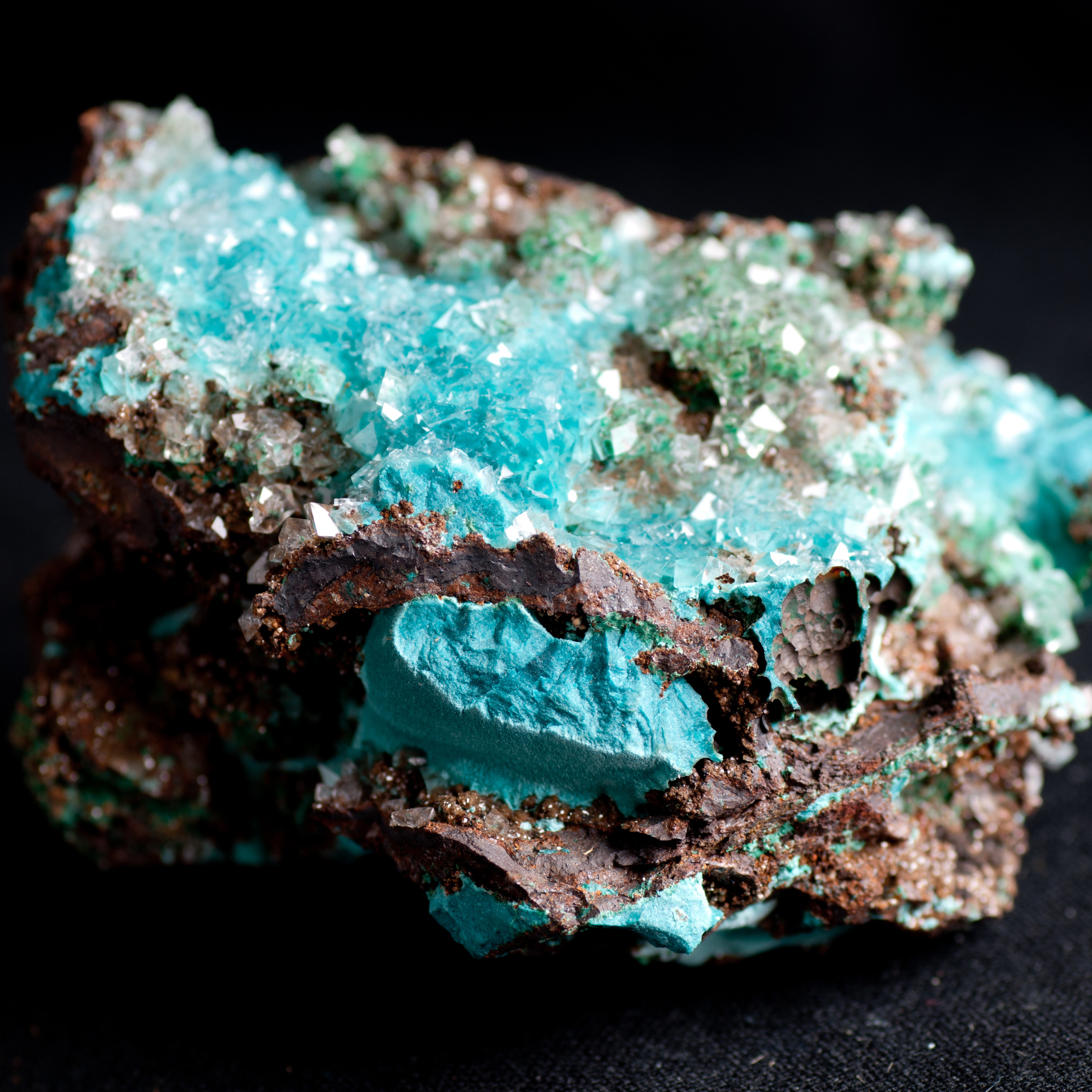 Turquoise is one of the world's most ancient gems as an opaque, blue-to-green mineral. The famous Turquoise Jewelry worldwide is the Pharaoh's iconic burial mask from Tutankhamun's tomb. The gorgeous Turquoise liberally spread on it artistically to express the distinguished status of the ruler.
Believed to be a ceremonial gem, Turquoise was very popular among Native American tribes in the southwestern US. Also, it was not only an amulet that represented energy and wisdom but also a popular piece of jewelry in the modern age. It received its upsurge in Europe during the excavation of Tutankhamun's tomb. Turquoise influenced many architecture and artwork at the time and was often cut in cabochon in silver rings or chunky necklaces in the jewelry.
12th Anniversary Gem: Jade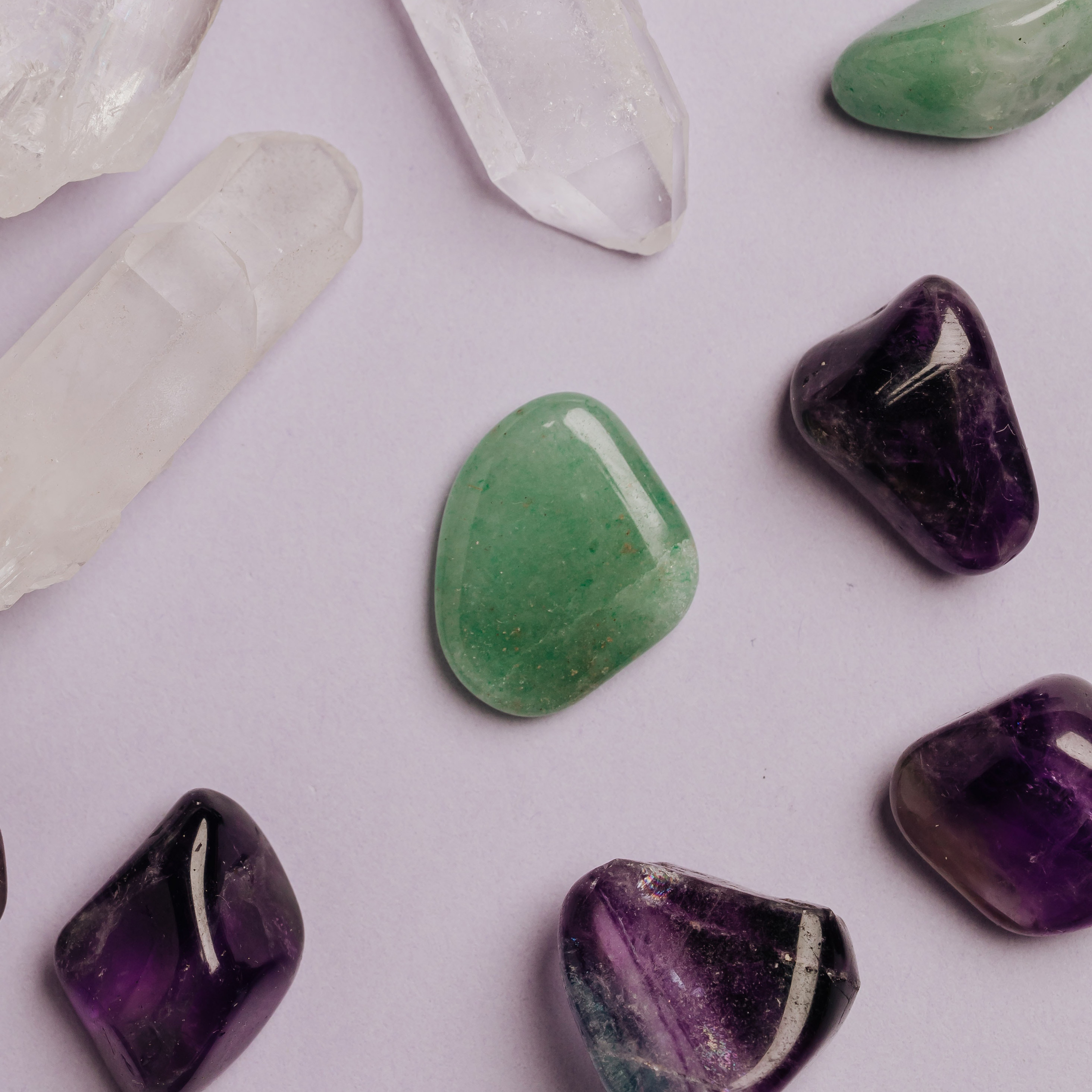 Jade is a mineral of tiny interlocking mineral crystals. The word jade can refer to either of two distinct silicate minerals: nephrite or Jadeite, which have distinctly different compositions.
Jadeite often has various bright and attractive colors like classic shades of green, fancy yellow, reddish-orange, etc. In addition, it can be solid-colored and beautifully patterned with streaked or mottled motifs. However, Nephrites own a softer color than Jadeite, and their color can range from light to dark green, yellow, black, or white. Moreover, its durable and colorful essence makes it a desirable anniversary gemstone.
13th Anniversary Gem: Citrine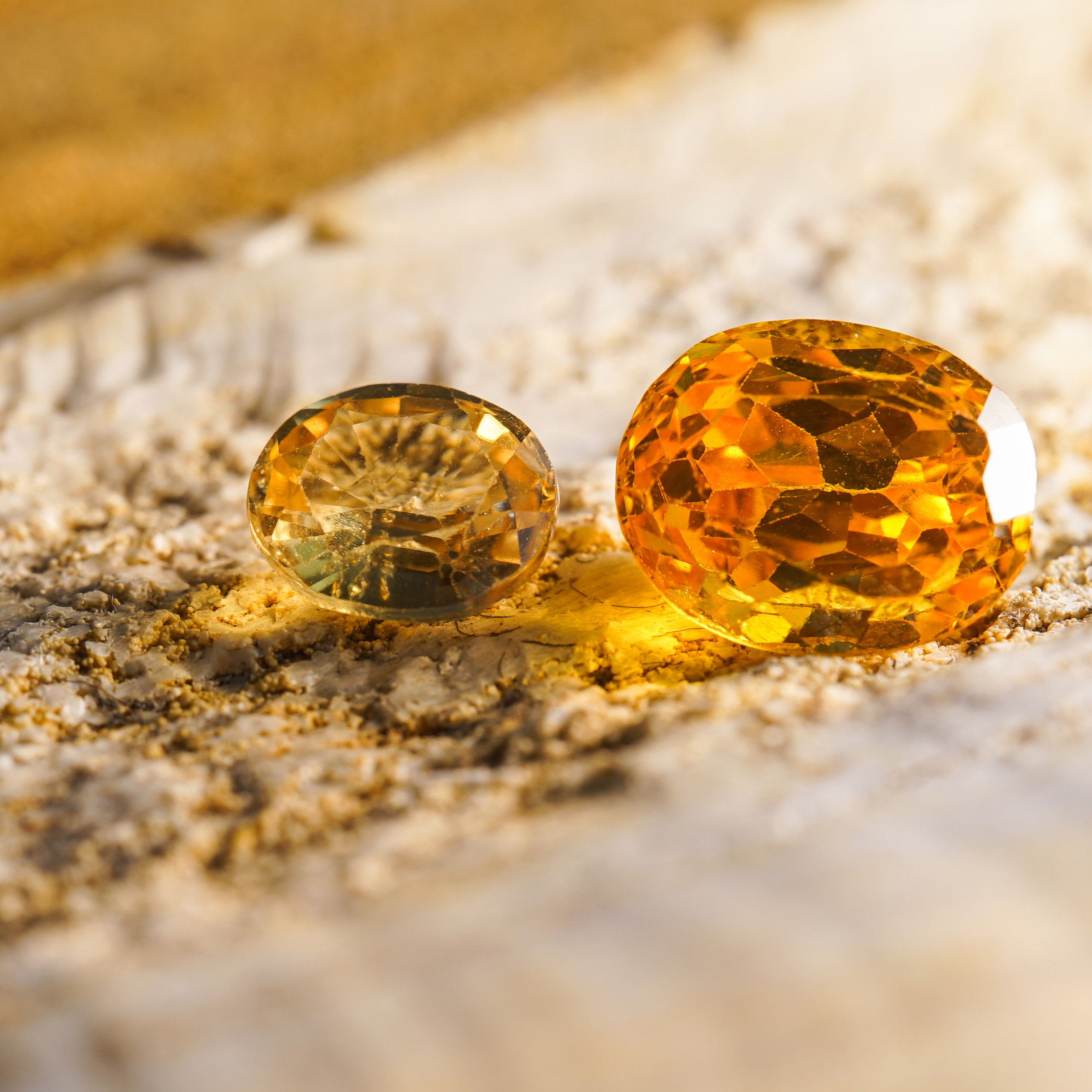 The 13th-anniversary gemstone citrine is a transparent variety of quartz. Thanks to the submicroscopic distribution of colloidal ferric hydroxide impurities, it can attain this charming and vivid yellow-to-orange color. Citrine was also considered Greece's first golden-yellow gemstone between 300 and 150 BC.
Additionally, it is still popular among younger until now. Its bright color, high transparency, durability, and economical price make it the most frequently purchased yellow-to-orange gem. Finally associated with positivity and optimism, stunning citrine is one of the ideal anniversary gemstones.
14th Anniversary Gemstone: Opal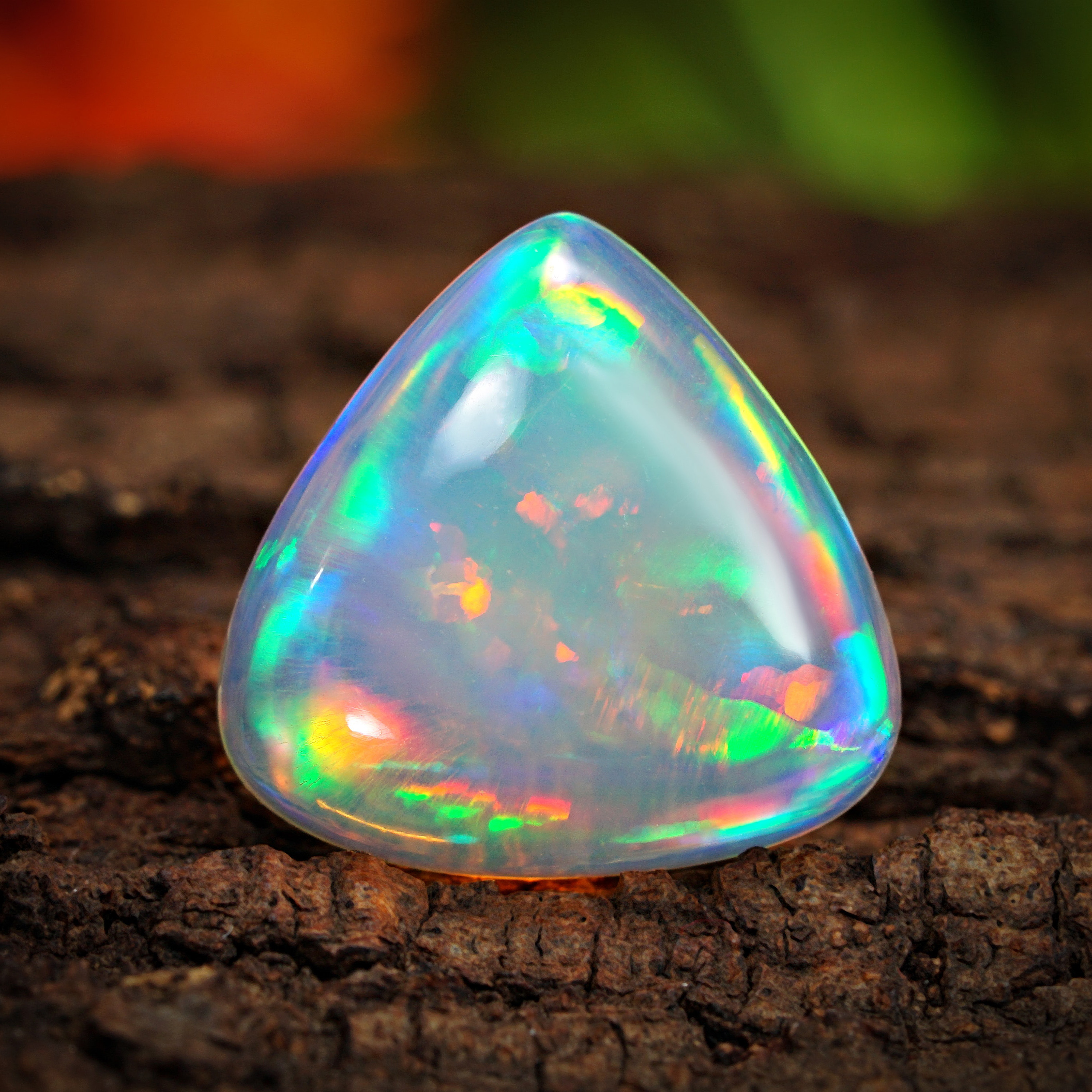 Compared with other brilliant anniversary gemstones, opals look more unique and magical. It's a hydrated amorphous form of silica and is one of the most elegant and regal-colored gemstones, loved by royalty for years. Its name originated from the Sanskrit word Upala, which means 'jewel,' and later the Greek derivative opállios, which means seeing a color change. Some precious opals could present an iridescence, a pseudo-chromatic optical effect resulting in flashes of colored light from certain minerals. Its fancifully changing colors will light up your marriage and your passion for life.
15th Anniversary: Ruby
The 15th wedding anniversary is quite a significant year that deserves commemoration. The gorgeous and fascinating ruby is the best to interpret this special day. Firstly, it's a pinkish-red to blood-red colored gemstone, a variety of the mineral corundum. Its name was from the Latin word ruber, meaning "red"— the color of love and passion. The attractive red shade results from the chromium trace element, the more chromium, the stronger the red color.
With the popularity of diamond alternatives, rubies have become increasingly popular in recent years. Ruby rings, pendants, and earrings are gradually appearing in every woman's jewelry box not only because of their pink hue but also for their hardness, durability, brilliance, and rarity.