The success of a big and memorable wedding ceremony relies heavily on the efforts of every member involved. Even though they may be the youngest participants, the adorable flower girls hold a significant role and add charm and delight to the entire event. However, how much do we truly know about these flower girls? Today, let's join SHE.SAID.YES in uncovering the secrets behind these enchanting little attendants.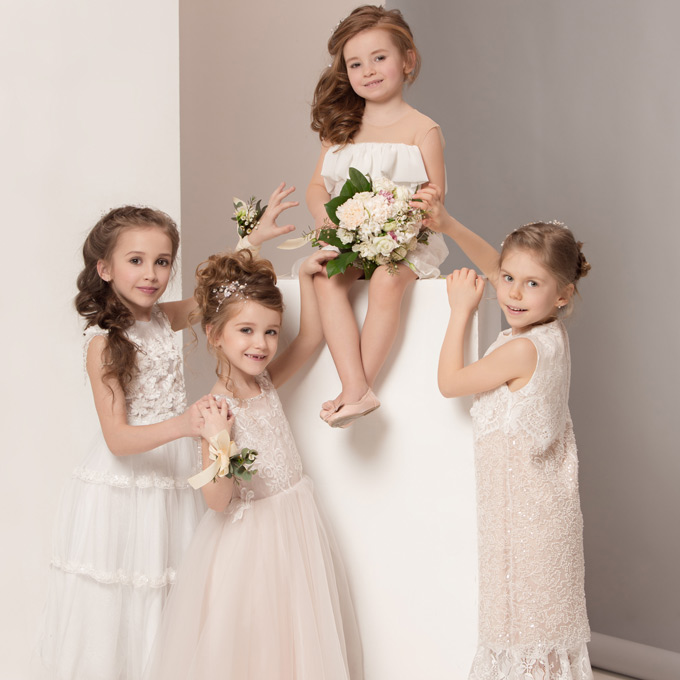 1. Definition of the wedding girls
The flower girls are traditionally young girls between the ages of three and ten. They usually play a significant role in a wedding ceremony. As the name suggests, the flower girls scatter flower petals down the aisle, creating a beautiful and enchanting pathway for the bride. The presence of a flower girl adds a touch of innocence, joy, and purity to the occasion. And this also symbolizes the freshness and new beginnings associated with marriage.
2. Duties and responsibilities of the flower girl
These girls have important duties and responsibilities during a wedding. Their main role is to walk down the aisle before the bride, scattering flower petals or holding a basket of flowers. This adds a touch of beauty and charm to the wedding procession. The flower girls should also be well-behaved and follow the instructions given to them. Additionally, the flower girls may participate in pre-wedding activities such as attending the rehearsal and getting ready with the bridal party. Overall, the flower girls play a special part in making the wedding ceremony more memorable and delightful. They not only enhance the visual aesthetics of the ceremony but also bring a sense of charm and delight to all attendees.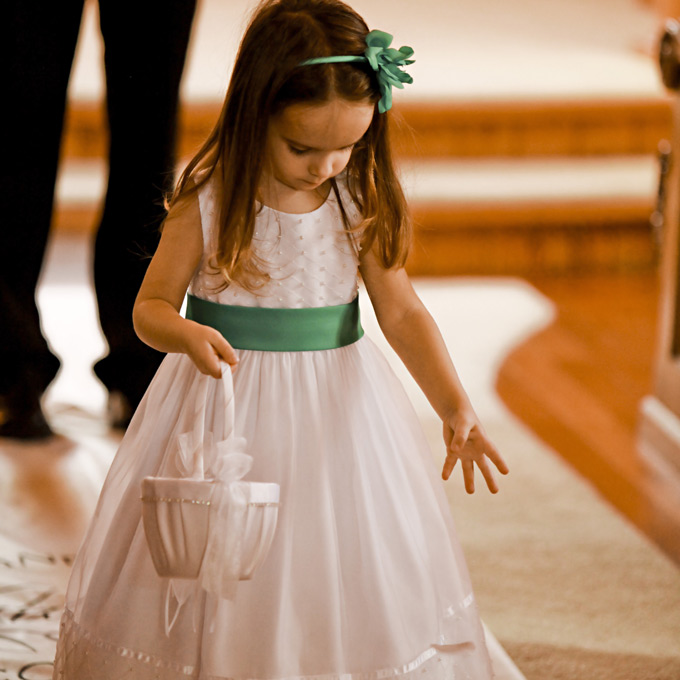 3. Origins of the flower girl
The flower girl had existed since ancient times when different cultures included young girls in their ceremonies and celebrations. Although the specific origins differ among cultures, the idea of a flower girl usually means a young girl who throws flowers or petals on the path ahead of the bride during a wedding procession.
In ancient Rome, flower girls were known as "virginis florentes," meaning "flowering virgins." These girls would carry baskets of flowers and herbs, symbolizing fertility and good fortune. And they walk ahead of the bride during the wedding procession.
In medieval Europe, they were often part of religious ceremonies, particularly during the May Day celebrations. They would dress in white and carry baskets of flowers, symbolizing purity and new beginnings. The flower girls had the task of leading processions. They would scatter petals along the path, creating a beautiful and fragrant pathway for the bride.
In Victorian England, the tradition of flower girls became more popular and formalized. Flower girls were typically young girls from the bride's family or close friends, wearing white dresses adorned with flowers. They would carry a small bouquet or a basket of flowers, and their role was to symbolize innocence and purity.
Over time, the role of the flower girls has evolved. Today, they are a common part of many weddings and other special occasions. While the specific traditions and customs may vary, the essence of the flower girl remains the same. It's all for adding a touch of beauty and charm to the event. Besides, the flower girls also symbolize purity and innocence and create a magical atmosphere with their flower scattering.
4. Modern trends and variations
Modern trends and variations in flower girl aesthetics and roles have evolved to add a touch of creativity and personalization to weddings. Here are some alternative options and ideas that are gaining popularity:
Creative flower girl attire and accessories:
Non-traditional dresses or themed outfits: Flower girls can wear non-traditional dresses that reflect the wedding theme or color scheme. For example, a rustic-themed wedding could feature flower girls in bohemian-style dresses or country-inspired outfits.
Unique flower crowns or hair accessories: Flower crowns have become a staple for flower girls, but modern trends have expanded to include unique hair accessories like floral headbands, ribbon bows, or jeweled hairpins, adding a touch of individuality to their look.
Incorporating hobbies or interests of the flower girl:
Couples can involve the flower girl by incorporating her hobbies or interests into her role. For example, if she loves dancing, she could perform a short routine or twirl down the aisle.
Special tasks like holding a sign or carrying a symbolic item:
They can be assigned special tasks that reflect the couple's story or values. This could include holding a sign with a personalized message, carrying a symbolic item like a family heirloom, or a small bouquet of meaningful flowers.