With the rapid development of wedding fashion, many brides-to-be began to choose more exotic wedding dresses to show their individuality. In addition to the must-have wedding dress styles introduced by SHE·SAID·YES, there are several new styles to meet your needs. Browse through this guide to learn more about wedding dresses right now!
Trumpet Wedding Dress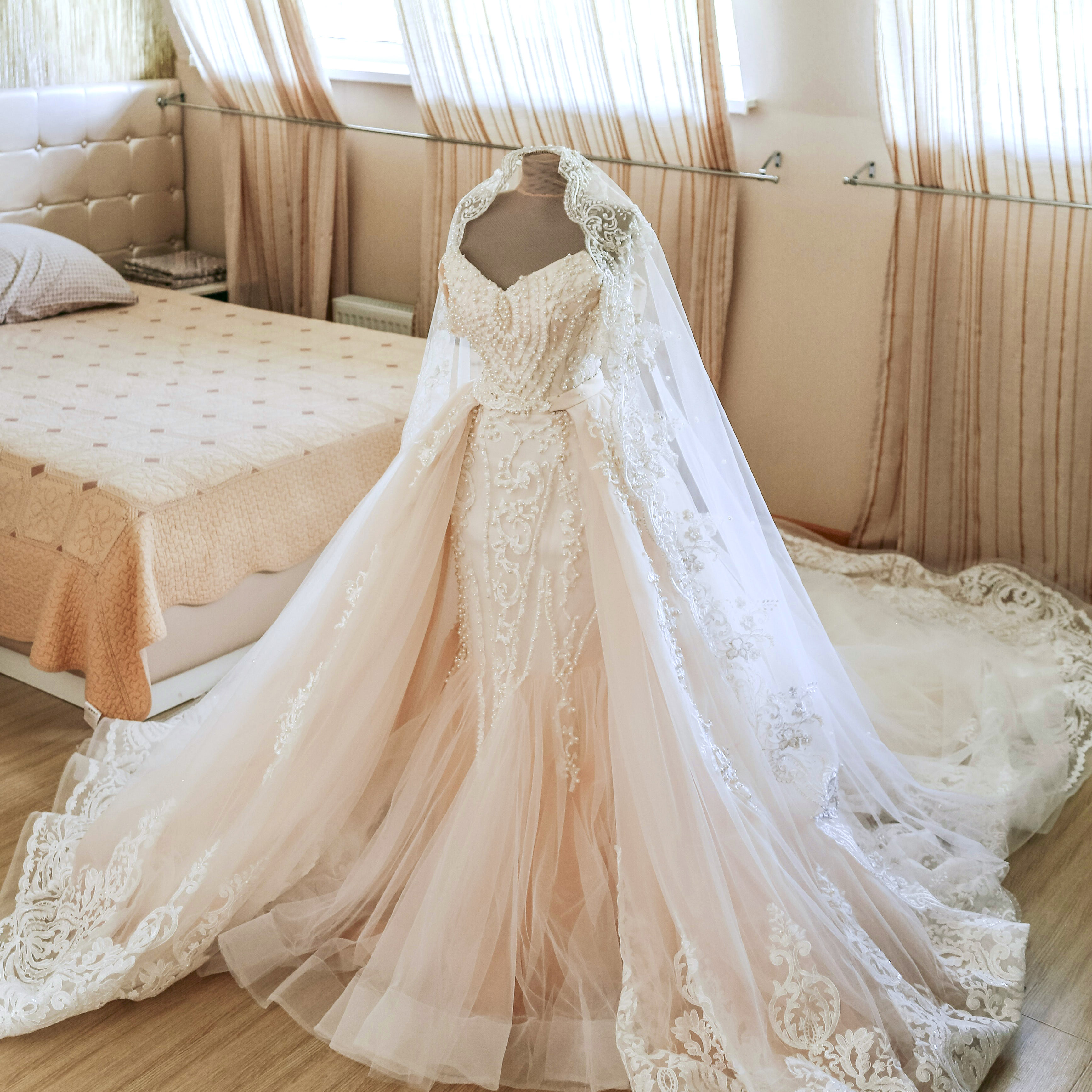 Many people would confuse the trumpet dress silhouette with the mermaid type at first sight. Indeed, both of these elegant outlines share the same styles someway. However, unlike the dramatic mermaid dress that flares out at or below the knee with a long tail, the trumpet dress fits snuggly around the waist and hips, then flares out around mid-thigh. So, it can present a relatively understated version of the mermaid wedding dress.
Different textures and materials will create absolutely diverse styles in trumpet dresses. For the trumpet dress of satin and tulle, less is more. It can easily present a relaxing, simple, and elegant impact on your figure, and you can personalize the dress yourself with shimmering jewelry and embellishments. And for lace and embroidery trumpet dress showcases an ornate and fanciful look without a try.
Tea-Length Wedding Dress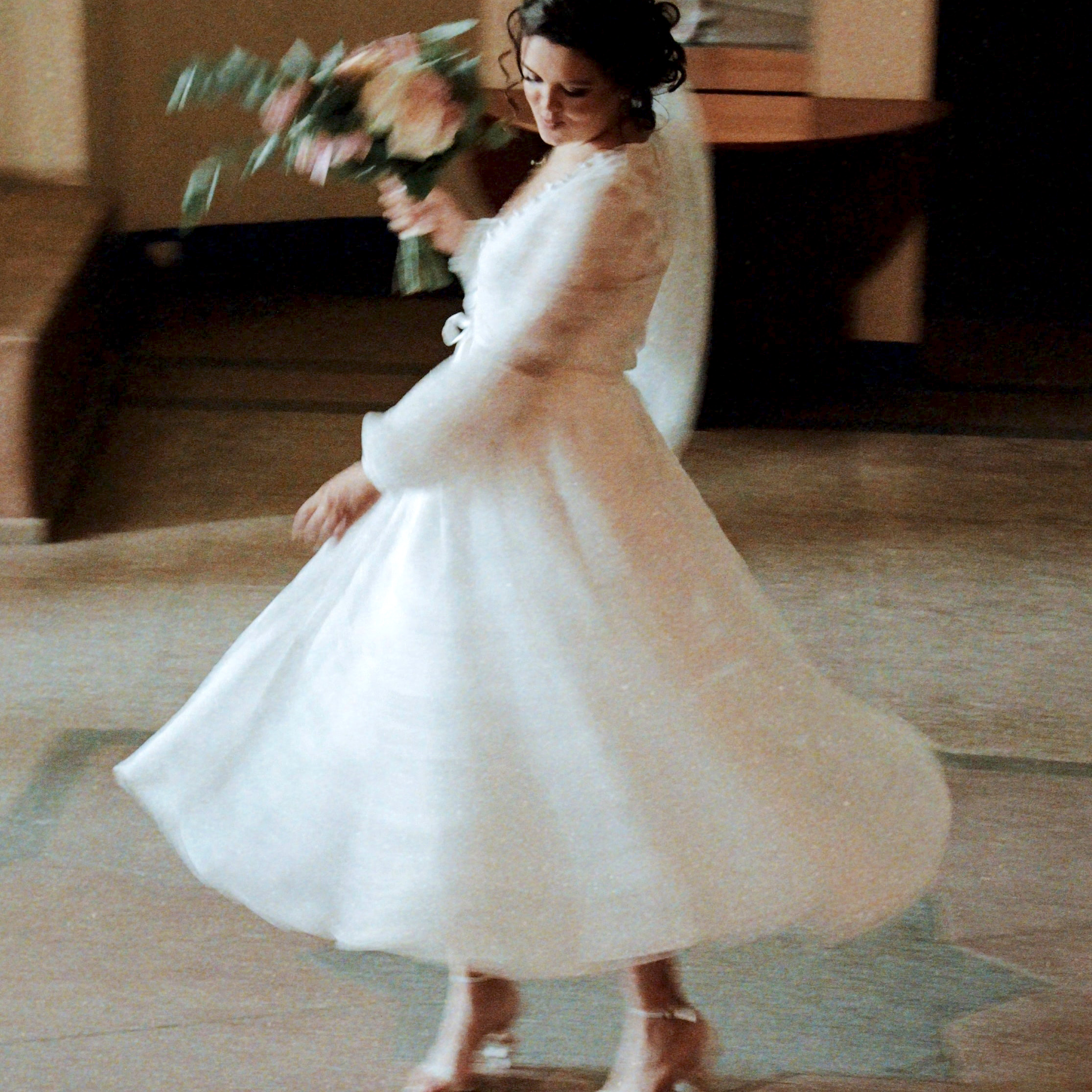 A classic tea-length silhouette has a storied history. It becomes famous because of one of the most famous brides—Audrey Hepburn. Regularly, it's described as a kind of wedding dress whose length falls below the knee and above the ankle. Initially, the hem used to sit just above the ankle, but in modern designs nowadays, it's usually mid-calf.
Tea-length wedding dresses can simultaneously be vintage yet modern, nifty yet graceful, and it's a marriage of fashion-forward and traditional sensibilities. It usually features a full skirt, nipped waist, and feminine detailing like lace, embroidery, or bows. Not only reflect your unique fashion taste perfectly, but a tea-length wedding dress is also very convenient for your moving on the wedding day. Its light design will leave an impression whether you're walking along the aisle or dancing with your lover.
Short Wedding Dress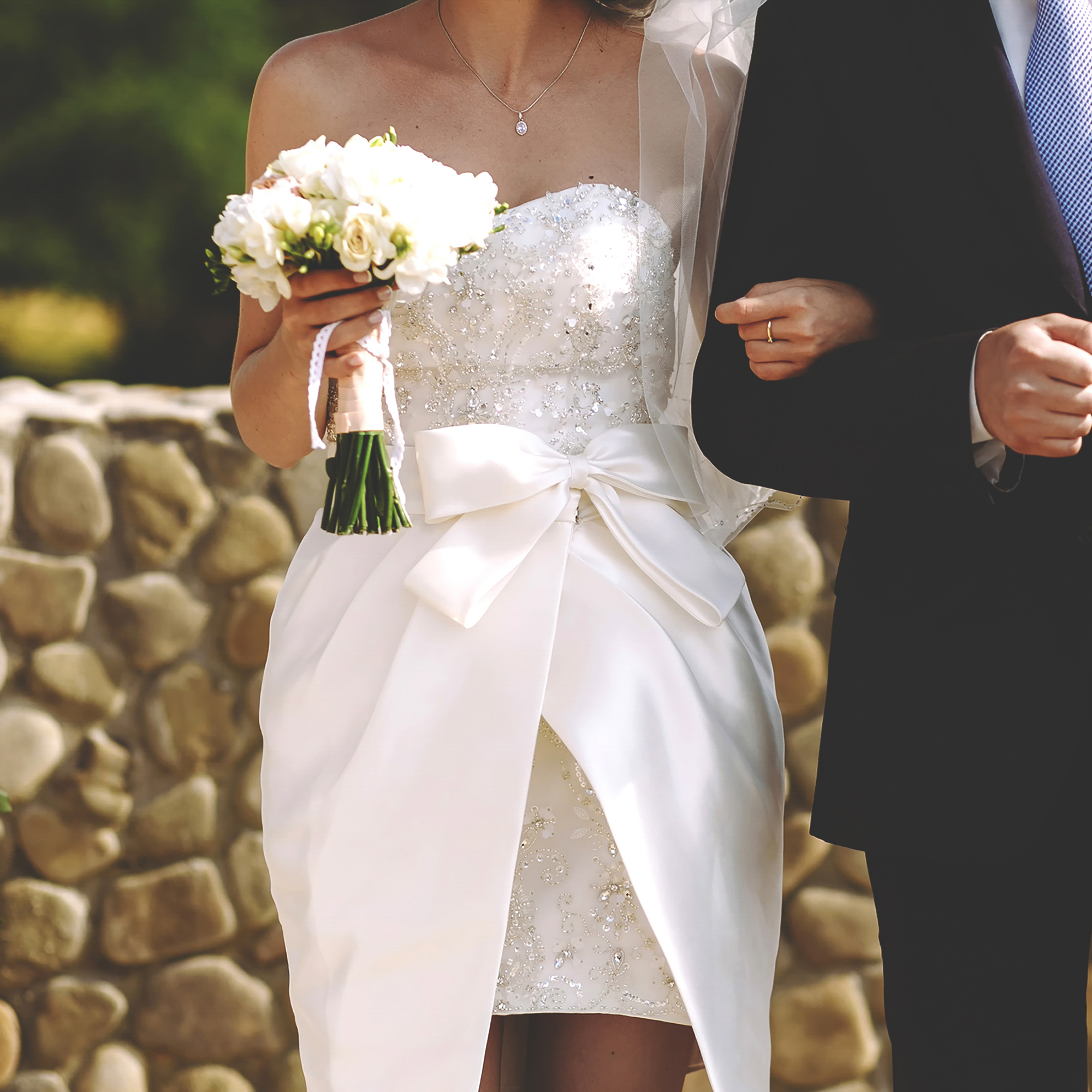 In contrast to the wedding dress falling to the floor, the short wedding dress presents a more contemporary sense. From all-over lace minis to sequin and beaded styles, these on-trend wedding dresses are perfect for showcasing your beautiful body lines.
Short wedding dresses are ideal for most wedding venues. Whether your wedding venue is the beach, forest, lawn, or a luxurious hotel lobby, you can easily find an exquisite short wedding dress. Plus, the cropped silhouette makes it even more versatile in your wardrobe. You can wear it on your wedding day and save it or match it with your other clothes and accessories on other important occasions.
Wedding Jumpsuits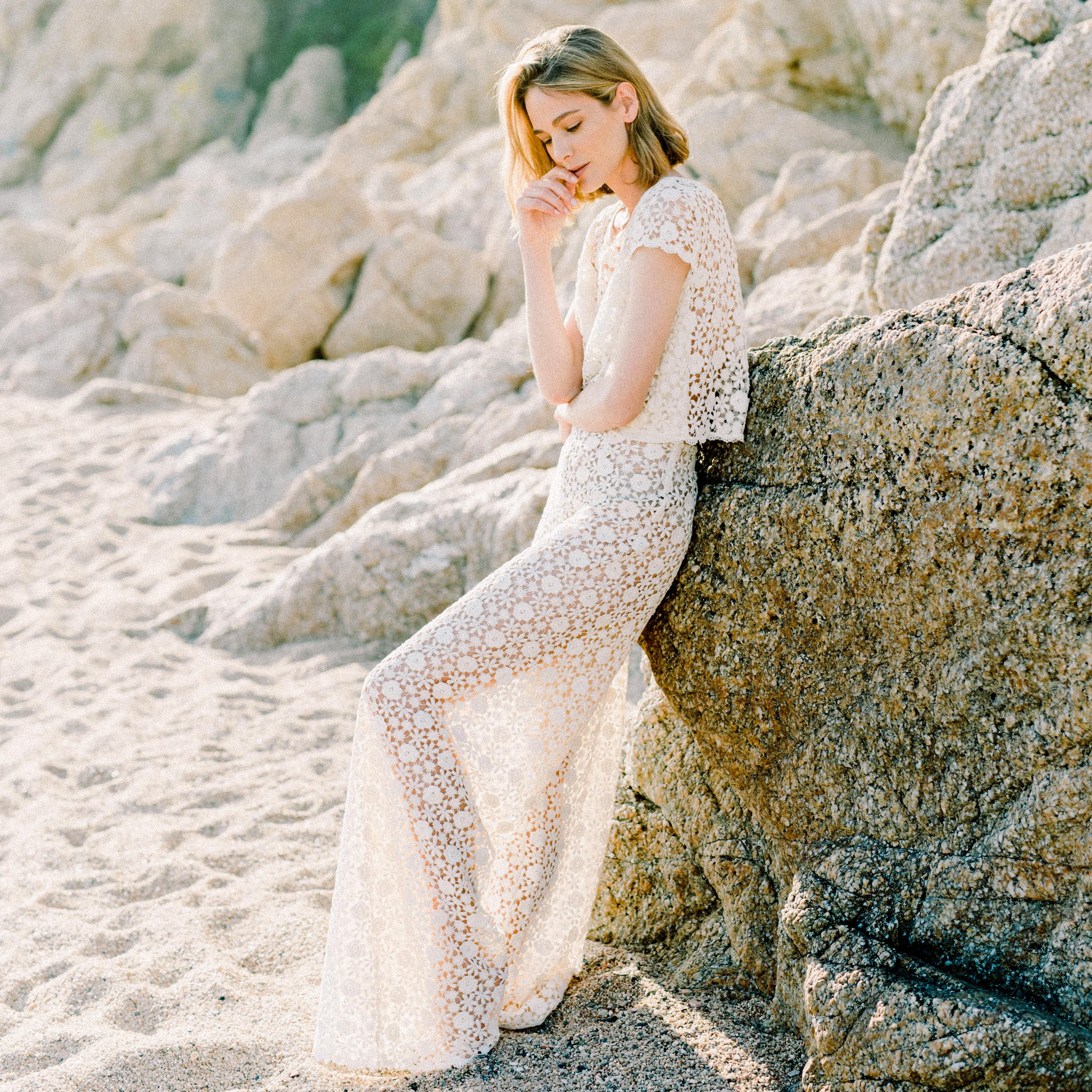 Despite the traditional wedding dresses, wedding jumpsuits are gradually becoming popular among many young brides pursuing a neutral style. Whether you're having a simple courthouse ceremony or planning to change a causal look for your reception or after party, the beautiful wedding jumpsuits always make a fresh statement for you.
On the one hand, jumpsuits blend elegance and a practical sense at the same time. You can feel absolute freedom when you're moving without worrying about someone may step on the end. Also, a more stylish look may suggest an extra skirt attached at the waist of the jumpsuits so that you can have more clothing possibilities.