Winter to spring, this is a beautiful phrase. It is not only the melting of ice and snow in nature, and the growth of grass but also a new day, a new year, a new chapter, and a new hope in life. If you were given a color to represent spring, most people would probably choose green without hesitation. But, apart from this vibrant word, there is nothing more suitable for spring than pink, which makes you think of delicate flowers. So now let us bid farewell to the heavy winter, let the pink gemstones add a touch of brightness and brilliance to this spring, and start the new year.
Pink Sapphire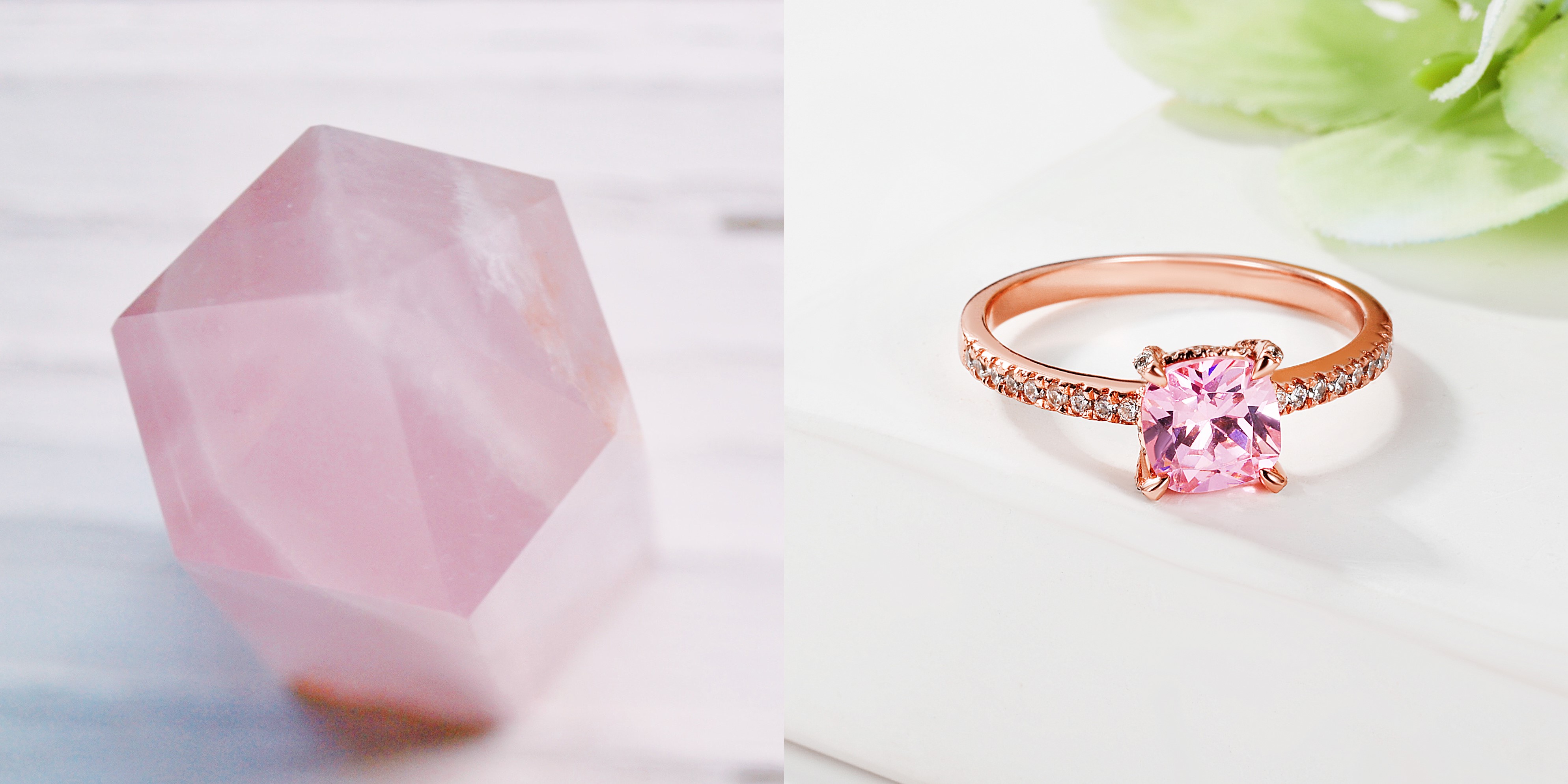 As a branch of sapphire, the pink sapphire gemstone is well-known for its sweet and soft color. And it gives people a sense of freshness, like a spring breeze. Besides, pink sapphire implies sapphire loyalty and the romantic feeling of pink, making it a trend in the market. Pink sapphire is popular with women in Europe and America as a gem variety with small output. Therefore, pink sapphire is a trendy purchase object as a wedding ring or anniversary jewelry. In Japan, professional women also like to buy petite, simple pink sapphires to increase their affinity.
Exotic Gemstone – Rhodochrosite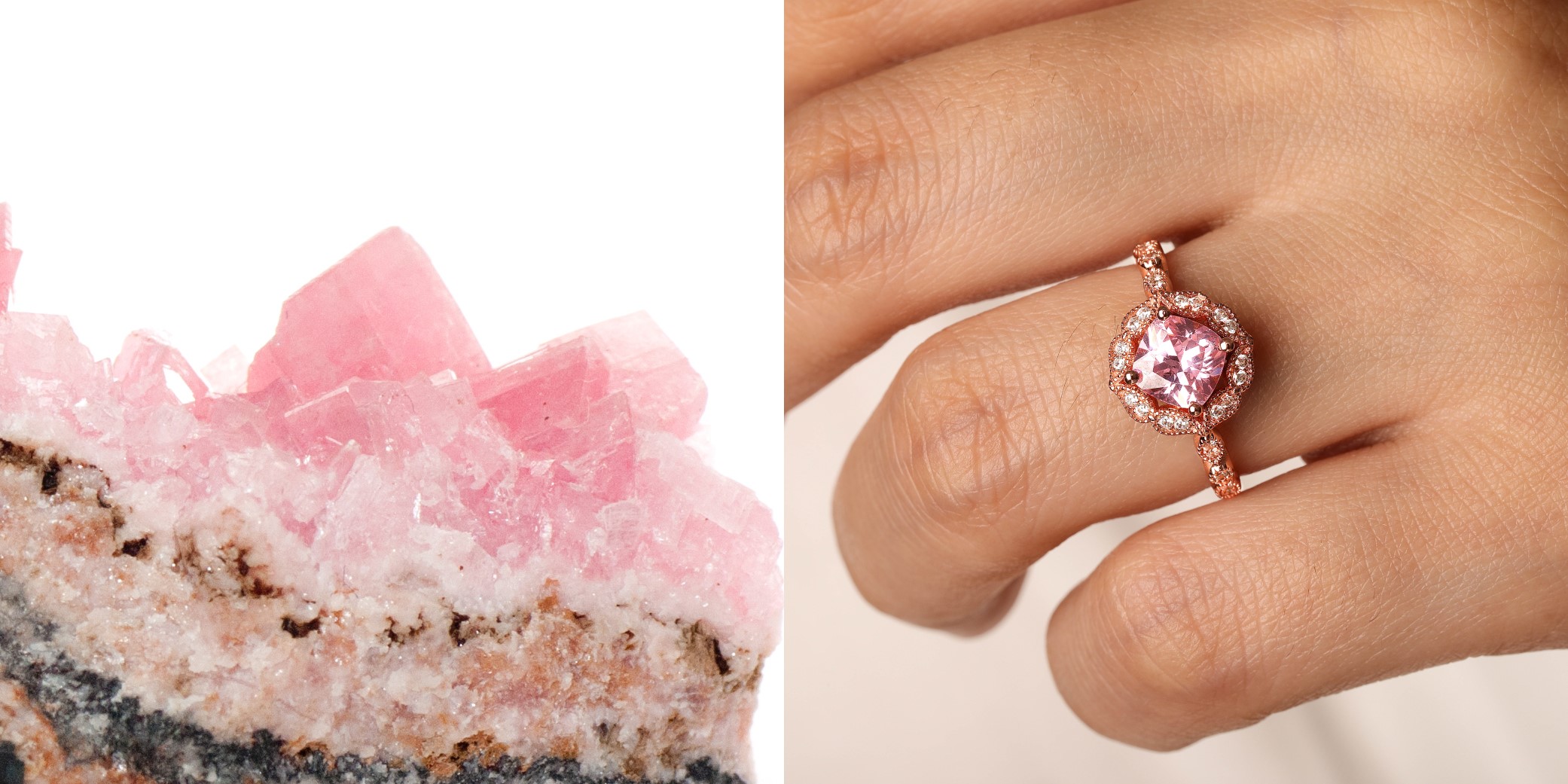 Rhodochrosite is an exotic, undeniably gorgeous, and extremely rare rose-colored gemstone. The name rhodochrosite is derived from the Greek words "rhodon" (rose), "chlorosis" (colored), and "lithos" (stone), which means rose-colored gem." Unlike any other "red" gemstone, rhodochrosite is a beautiful yet extremely rare gemstone with a beautiful color. It is transparent and uniform in color when faceted, with good brilliance and luster, attractive shape, and overall appearance. Additionally, rhodochrosite represents the stone of compassion, symbolizing selfless love and making people go beyond simple empathy.
Healing Pink Gemstone – Tourmaline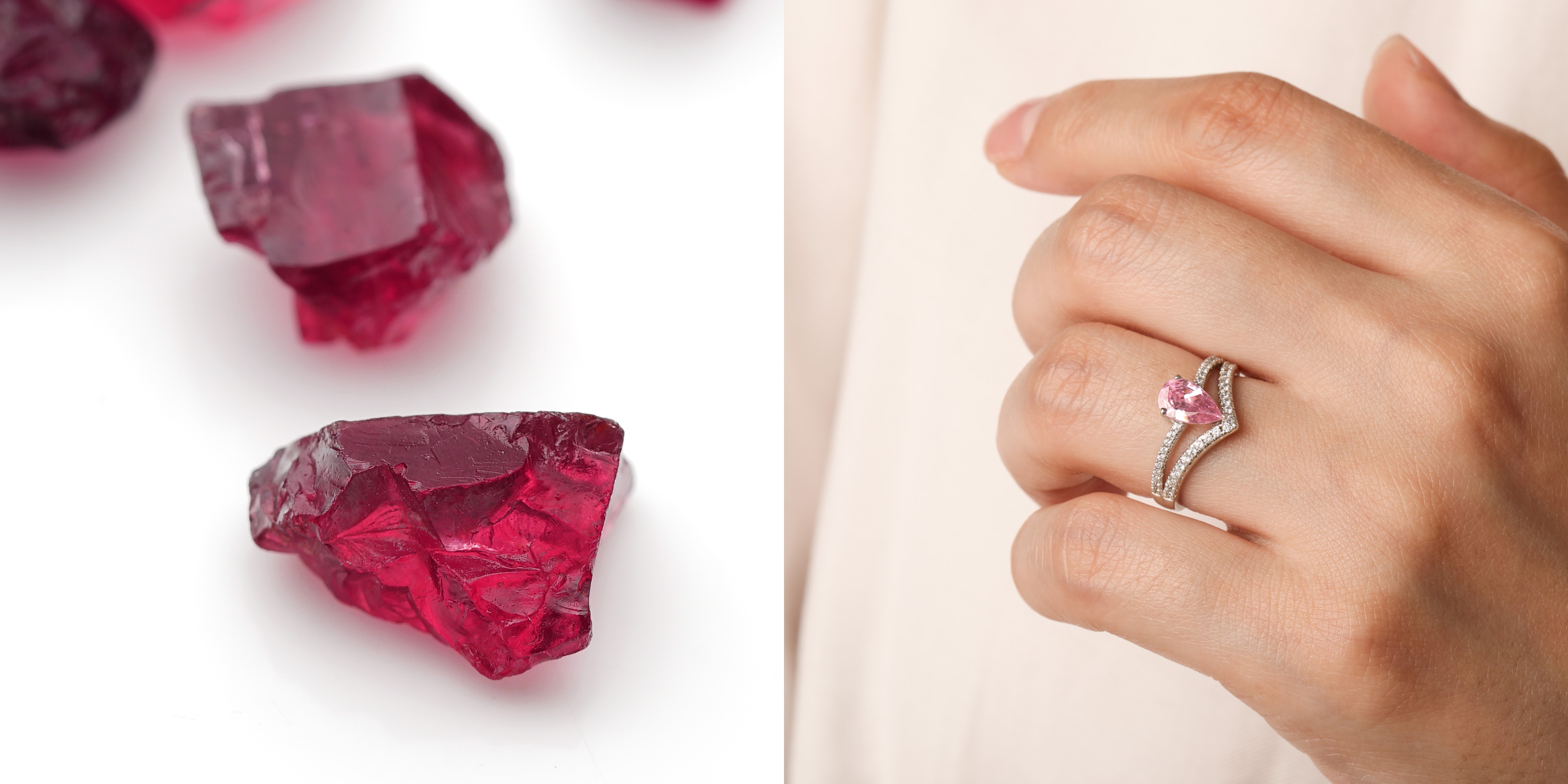 Pink tourmaline is a rare gemstone representing love, compassion, emotional healing, and self-love. Tourmaline is a gemstone with brilliant color, while pink tourmalines are a beautiful pink color with an ideal medium tone that is neither too dark nor too bright. It is a unique and dazzling gemstone that offers a variety of fantastic benefits. Bright and brilliant in color, pink tourmalines shimmer with captivating sparkle. Pink tourmaline is famous for its bountiful healing properties. Its delicate beauty, warmth, and cheerfulness can keep people in a pleasant and comfortable mood, which makes it an excellent stone to have around during times of change or stress.
Stunning Pink Galaxy – Morganite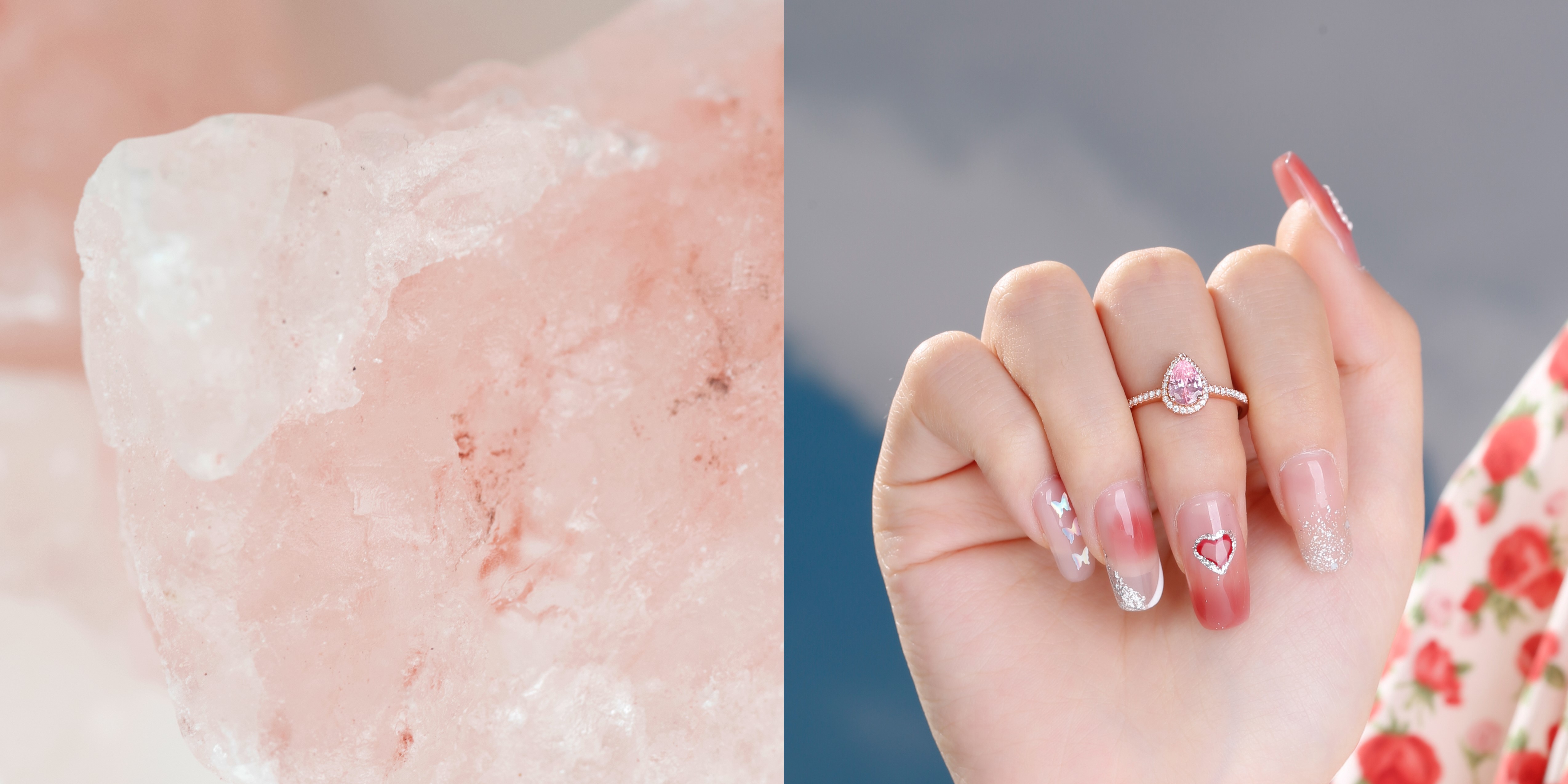 As a member of the hexagonal crystal family, morganite has a translucent look and a vitreous luster. Discovered in Madagascar in 1911, it was known as "pink beryl". George Frederick Kunz, a noted Tiffany gemologist, renamed it after a New York banker philanthropist John Pierpont Morgan. People often associate it with innocence, sweetness, romance, and love. In addition, those who wear it believe that morganite can bring healing, compassion, and promise. Its soft pinkish hue brings feminine elegance to any outfit, and it is a stunning gemstone to use in your gemstone jewelry collection. Even Princess Kate has a soft spot for morganite jewelry. She has worn morganite jewels on various occasions many times, and the refreshing and elegant pink reflects her noble and elegant temperament.