March is coming. The corresponding birthstone is aquamarine. Those born in March are so lucky to have this fabulous and vibrant aquamarine for their March birthstones. Aquamarine is regarded as "water of the sea", which was thought to assist in decision making, perseverance, and responsibility. It has long been a symbol of youth, health and hope. Let's explore more mysteries about the March birthstone—aquamarine.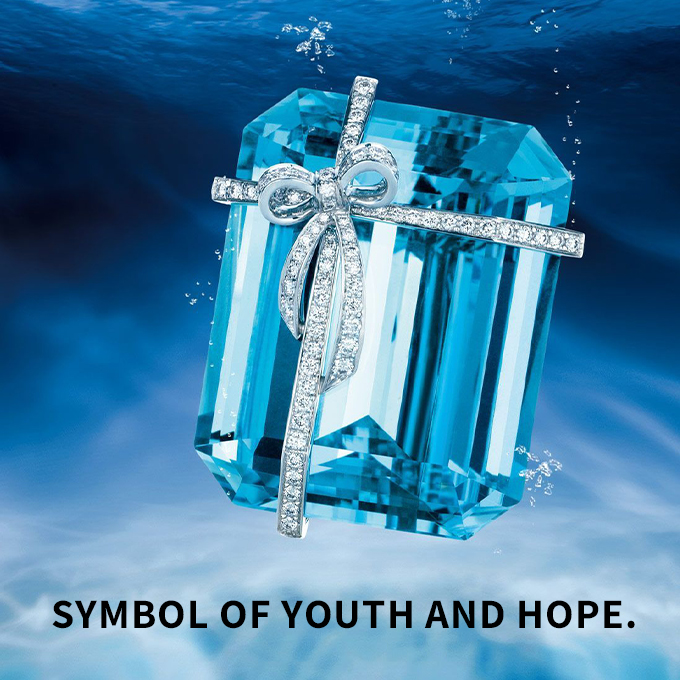 What is Aquamarine?
Aquamarine doesn't come from the sea. However, people always associate it with the blue ocean waters in every other way. The name Aquamarine comes from the Latin "aqua marina", where "Aqua" means water and "Marine" means ocean. The color ranges from pale blue to deep blue-green. It is representative of the crystal clear ocean waters located throughout the world.
There is a question, how does its color form? The fact is that aquamarine gets its color from trace amounts of ferrous iron, which is usually more intense in larger stones.
Legend and Symbolism about Aquamarine
According to legend, there lives a group of mermaids on the blue seabed. They usually use aquamarine as their accessories to dress themselves up. Once they meet a critical moment, they only need to let the gemstones receive sunlight, and they can obtain mysterious power to help themselves.
There is a saying that Roman fishermen believed aquamarine would protect sailors and those traveling on the water. They believe that aquamarine can capture the soul of the ocean. For centuries, sailors adrift on the waves used it to pray to the god of the sea for the safety of sailing.
Many people believe that wearing an aquamarine gemstone will help cool tempers and allow those who possessed it to remain calm and levelheaded. In ancient times, people believed aquamarine gems provided everlasting youth. The Romans also believed in the stone's power to cure ailments such as liver, stomach, and throat disease.
Some also believe this can both soothe and prolong relationships. Therefore, people give it as an anniversary gift way.
Aquamarine in Jewelry
As a fairly durable gemstone with a hardness of 7.5-8.0 on the Mohs Hardness Scale, aquamarine gems are easy to take care of. It is simply one of the world's most popular and well-known gemstones and is an essential addition to any gemstone and jewelry collection.
Because of its beautiful meaning and symbol, many people select it as a gift to express their most sincere blessings. As a kind of cultural precipitation and good expectation, the custom of wearing birthstones will continue to be passed down.