Inspired to ignite love in every heart, the timeless solitaire ring reigns as the most sought-after treasure among all exquisite bridal jewelry. Its modernity and minimalist design flawlessly enhance the unmatched brilliance of the gemstone. SHE SAID YES proudly presents the most popular Top 5 Solitaire Rings in the first half of 2023, allowing you to stay in sync with the latest fashion trends.
Top 5 I Promise To Be With You Forever—Oval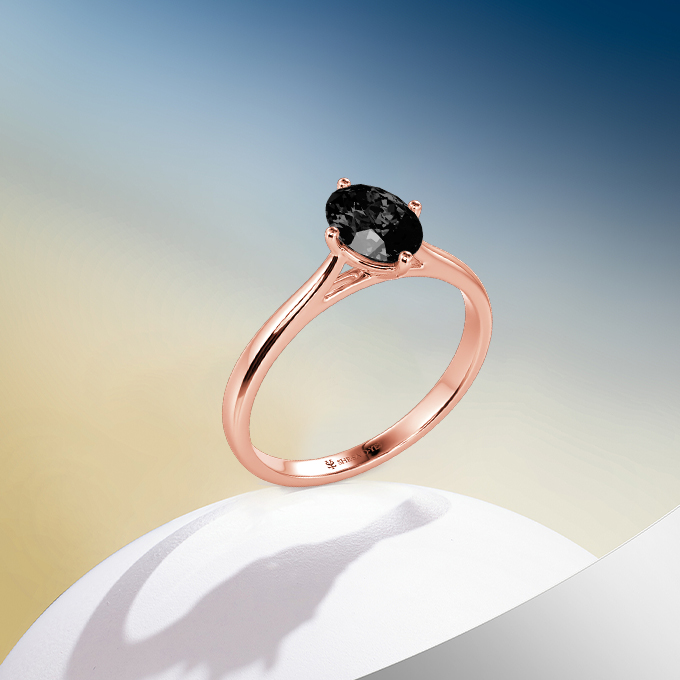 Elevate your style with this exquisite oval-cut solitaire ring, embracing a classic and timeless design. The four-prong setting not only adds a touch of sophistication but also maximizes the stone's brilliance by allowing ample light to dance and reflect within it beautifully. Crafted with meticulous attention to detail, this symbol of everlasting love promises to be a cherished piece that will stand the test of time. Present it to your beloved one, and let its enchanting allure symbolize a lifetime of shared moments and unwavering commitment.
Top 4 I Promise To Be With You Forever—— Heart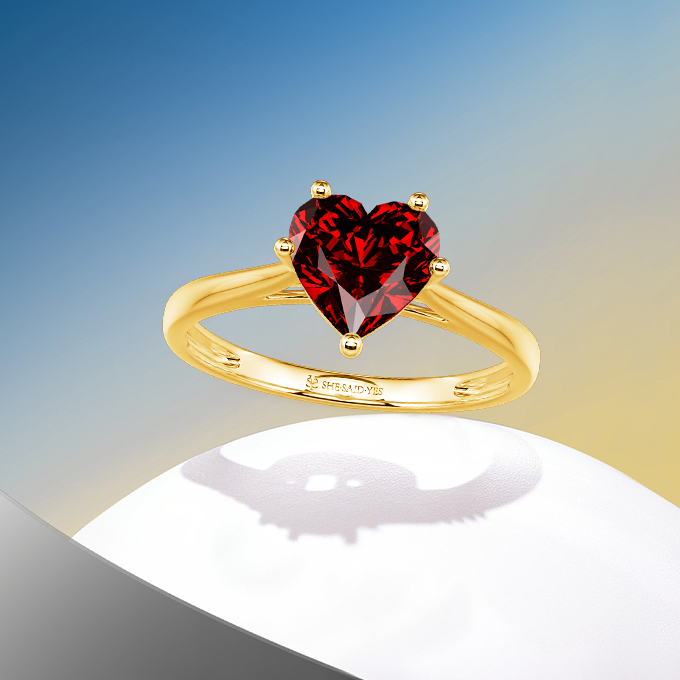 Radiating with a captivating deco allure, this mesmerizing heart-shaped solitaire engagement ring exudes a timeless elegance. Its enchanting presence effortlessly blends contemporary sophistication with subtle romance. The dazzling heart-cut gem delicately rests atop sleek five claws, while the slender tapered shank and graceful Cathedral design enhance its classic beauty. In addition, the minimalist design allows luminosity to embrace the stone, enhancing its brilliance. As a heartfelt symbol of eternal love, this exquisite ring promises unwavering devotion to your beloved. And it also captures the essence of everlasting dedication.
Top 3 I Promise To Be With You Forever—— Marquise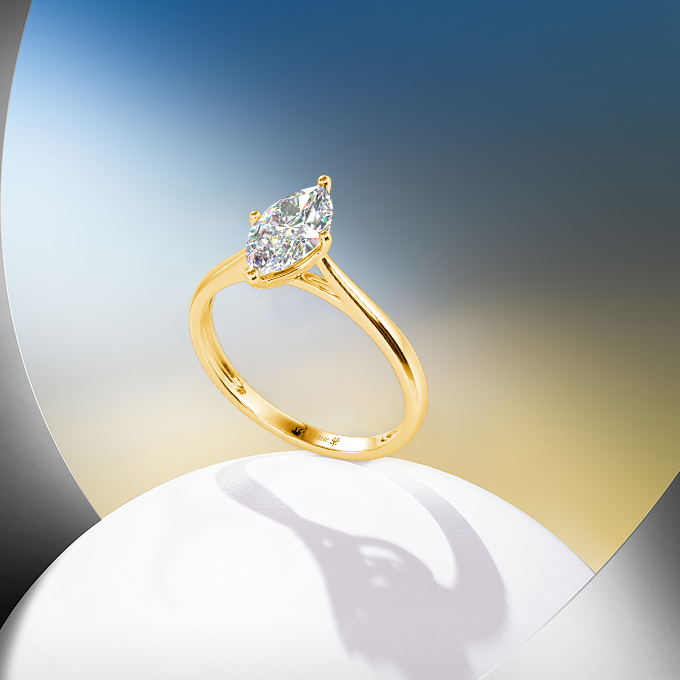 Exuding delicate elegance, this alluring solitaire engagement ring effortlessly showcases the captivating brilliance of a marquise-cut gemstone. Also, its unique elongated shape beautifully enhances the wearer's fingers, granting a slender appearance. The main stone rests gracefully on a slim band, held securely by delicate prongs accentuating its beauty. Besides, the sleek band gently tapers, adding a refined touch to the overall design. With its distinctive shape and timeless appeal, this marquise-cut engagement ring becomes a symbol of boundless love, promising a lifetime filled with cherished moments.
Top 2 I Promise To Be With You Forever——Emerald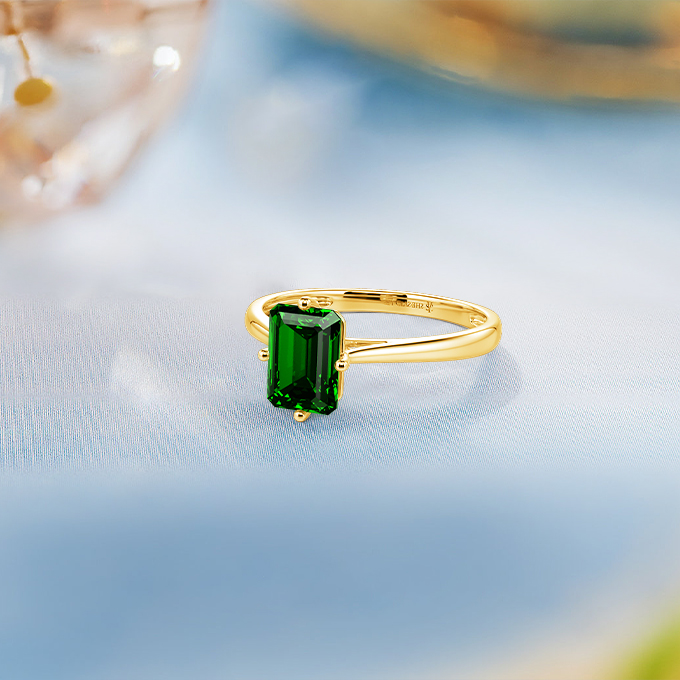 Delicately crafted, this exquisite solitaire ring is a heartfelt symbol of unwavering love and devotion. Also, it's a profound promise to be by your beloved one's side for eternity. The emerald-cut stone, nestled in a four-prong setting, exudes a classic and refined aesthetic while allowing abundant light to flow through, enhancing its brilliance. With its timeless design and captivating sparkle, this ring becomes the perfect embodiment of everlasting commitment. Present this alluring piece to your significant other, and let its beauty convey the depth of your love and unyielding dedication.
Top 1 You Mean The World To Me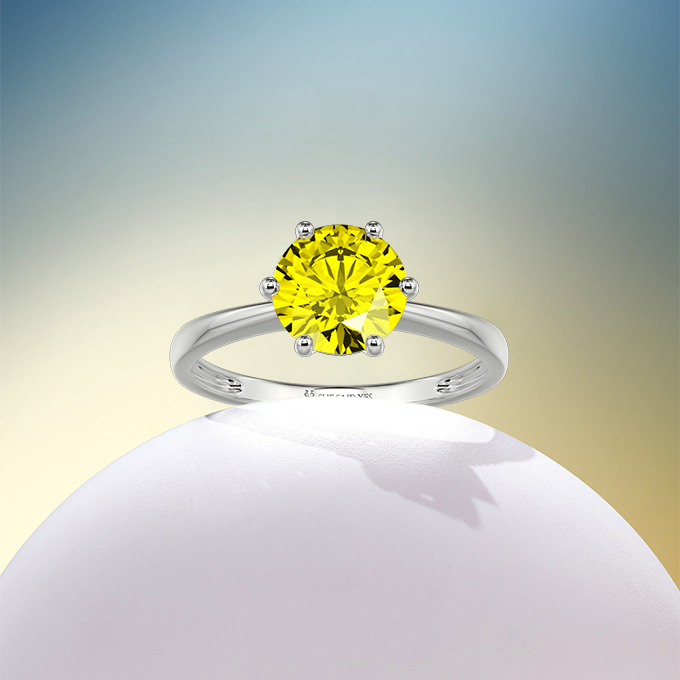 Embrace the allure of this solitaire and let it symbolize your everlasting commitment. Featuring sleek and refined lines, this dazzling six-prong solitaire ring boasts exquisitely tapered shoulders that elegantly contour towards the round-cut center stone. Meanwhile, its timeless design captures the essence of radiance and will keep you in a perpetual state of brilliance. Besides, with its exceptional craftsmanship and undeniable shine, this ring constantly reminds you of your love and devotion. Allow this exquisite piece to adorn your beloved's finger and elevate every moment with captivating beauty.