As the birthstone in June, pearls' magical formation made them totally different from other pretty gemstones. Deriving from the irritant in living mollusks, pearls create a vividly gentle gloss that captivates many brides' hearts. In this warm and tender June, it's time to explore the ultimate secrets of pure pearls with SHE·SAID·YES!

Overview
As the only gemstone found in living creatures, the pearl is so hard, bright Calcium carbonate object produced within the soft tissue like the mantle of a living shelled mollusk or another animal. The Calcium carbonate in pearls is usually the composition of aragonite and calcite.
Origin of Pearl
The English word pearl comes from the old French Perle, originally from the Medieval Latine word Perla which means leg after the mutton leg-shaped bivalve. No one really knows when people first found the pearl or used it as precious jewelry. But in some areas of the Indian Ocean, such as the Persian Gulf, the Red Sea, and the Gulf of Mannar, the ancient divers retrieved peals from the ocean. Also, the old Chinese hunted extensively for seawater pearls in the South China Sea.
Benefits and properties
Representing faith, charity, and innocence, pearls enhance personal integrity. And it can help us to focus on our inner soul and sublime wisdom. Known as a "stone of sincerity.", it brings truth to our cause. Also, it can treat digestive disorders and the body's soft organs. Increasing fertility and easing childbirth is one of the functions of pearls.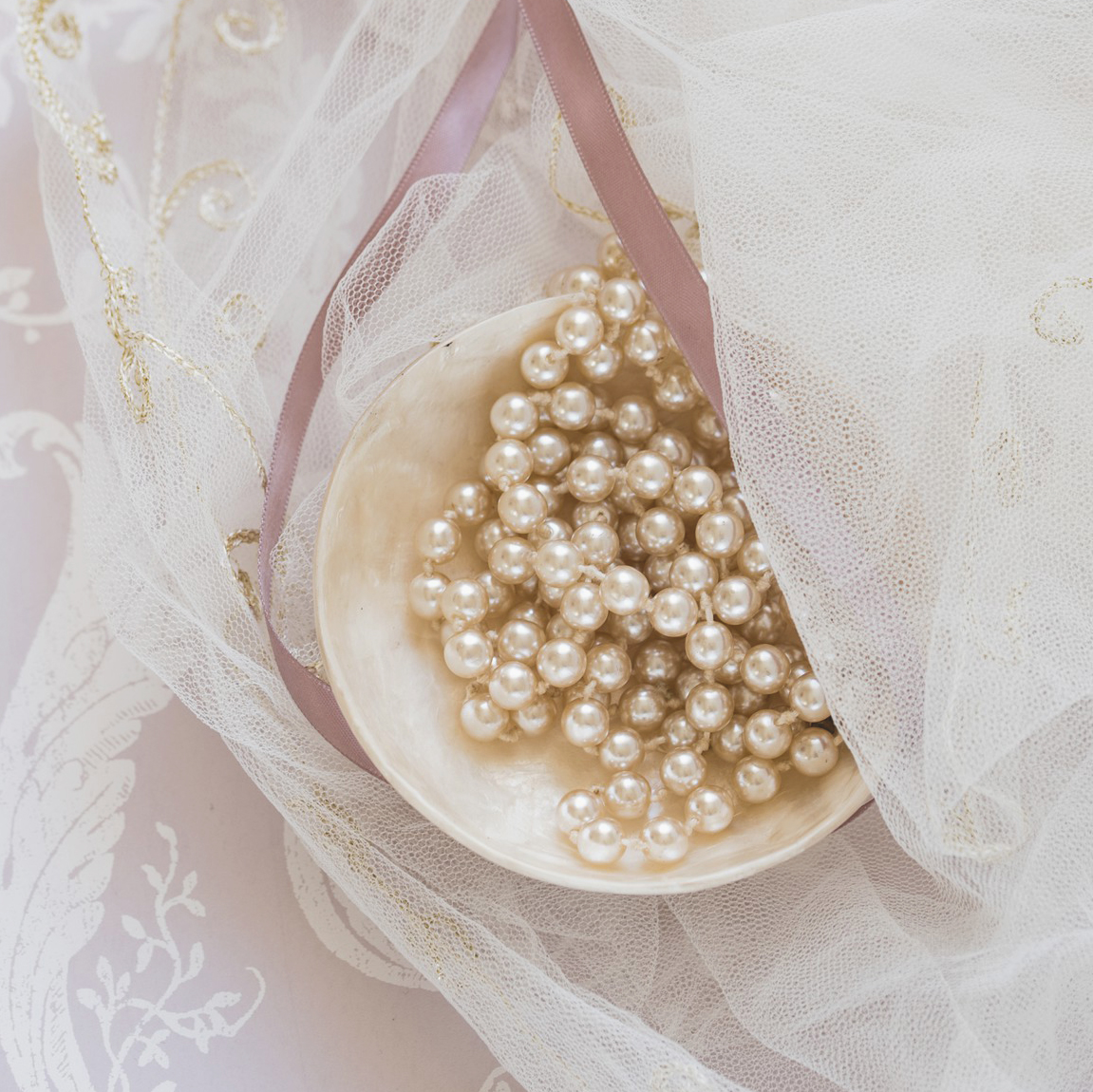 The Cultured Pearls
Basically, a cultured pearl is born through the same process as natural pearls. But its main difference is that the irritant is not inserted accidentally without human' help. Cultured Pearls require human interventional care and have four types.
Akoya Cultured Pearls are the most familiar type of saltwater cultured pearl with a white and soft cream color.
South Sea Cultured Pearls can be white to silver or golden, often with large size.
Tahitian Cultured Pearls, also referred to as black pearls, have more colorful gray, black, blue, purple, or pink hues.
Freshwater Cultured Pearls are the most commonly produced pearls worldwide. Owns a fantastic range of sizes, shapes, and colors with a low budget. China is the primary source of freshwater cultured pearls.