Are you looking for a perfect time to fulfill your vow or celebrate your love this Christmas? Then, a piece of a classic band will be an absolutely ideal gift for your dearest. No matter which type of band you prefer, SHE·SAID·YES offers them all at affordable prices, 15% off sitewide, and free shipping. So start your shopping now and accept our sincere wishes!
Enchanting Wedding Band: The Course Of Love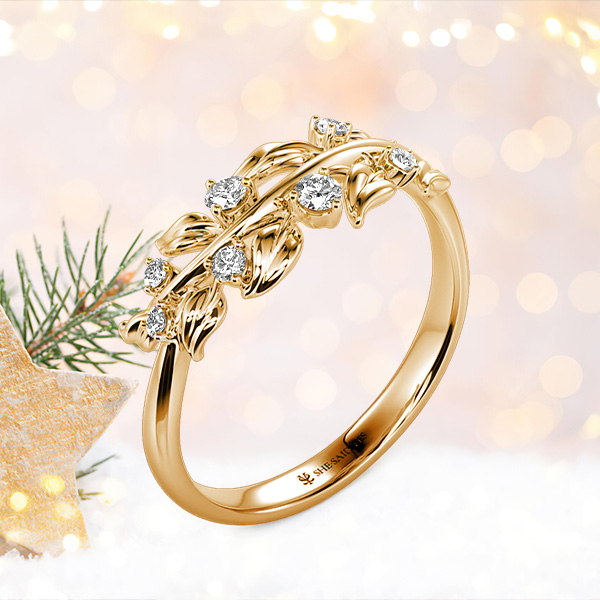 Graceful and glamorous, this enchanting classic wedding band is sure to win her heart. This vintage band has a wonderful rhythm and a fascinating style. The band is gently tapered, with a polished finish in a gleaming luster. And half of the shank is a branch of an olive leaf, with eight accents shimmering to enhance the complete retro look further. Buffed sheen adds extra radiance to this nature-inspired wedding band. Combined with a soft and curvy profile, make this a feminine and sophisticated ring to wear. The course of our love tells me how to love you and how to be a better me.
Eternity Wedding Band: My Everything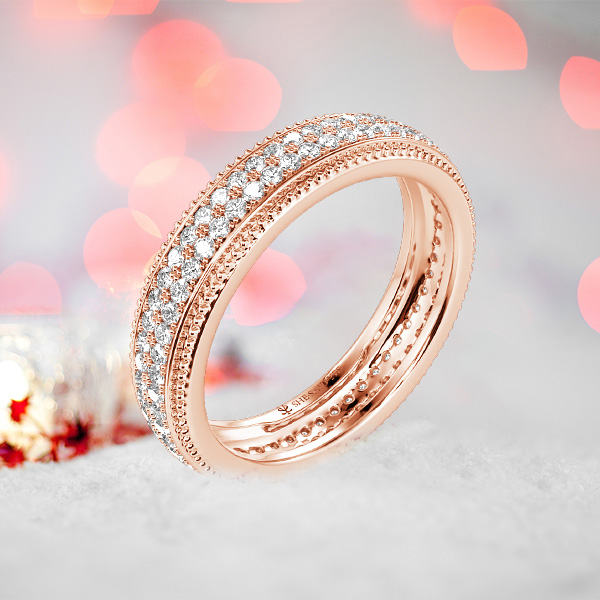 A stunning masterpiece to make a bright statement. Our delicate eternity wedding band creates an unmissable artwork with a glowing appearance. Firstly, it features two rows of twinkling pavé-set accents studded on the straight band to illuminate brilliance and catch your eyes. Then a series of glittering milgrain embellishments on either edge take this ring to the next level. This beautifully crafted ring has a lovely silhouette on the finger, showcasing a timeless design to match your gorgeous engagement ring. So speak your vows as you slip this dazzling ring on her waiting finger. What an exciting moment it is!
Spring In My Eyes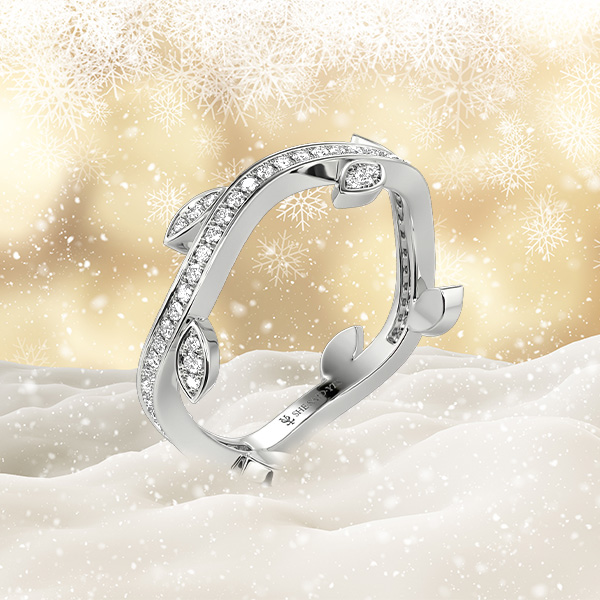 Unique and subtle, this distinctive ring features an array of round stones encrusted in a neat channel setting on an elegantly wavy band. Also, several leaves are dotted along the flashy curves with tiny gemstones inside, creating a nature-inspired effect. It's a delicate wedding ring with unparalleled luster and feminine sense, sparkling lovely from every angle. Finally, elegantly intertwined on your finger, you can wear it solo or stack it with your favorite engagement ring. It's a perfect way to express your love for someone special in your life!
Just the Way You Are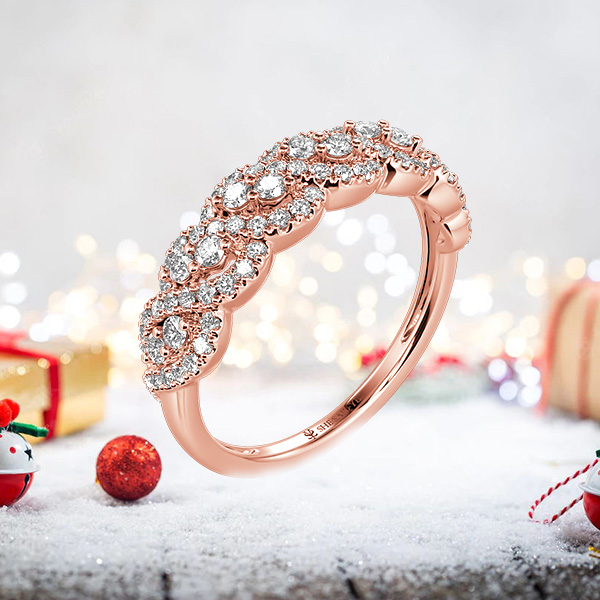 The breathtaking look of this charming anniversary wedding band will attract your eyes at first sight. It's accented with gleaming pavéd round-cut stones to maximize the entire brilliance. And the double twisted ribbons present a stylish sense to complete the design. In a word, glinting with brightness and grace, the shape of the band matches up well against a variety of engagement rings.
Vintage Band: Infinity Love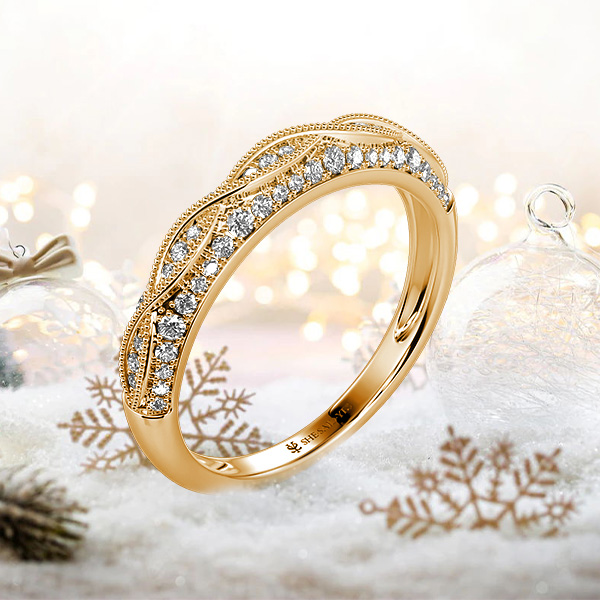 Sophisticated and vintage, this striking anniversary band is a treasure to cherish. It features three rows of shimmering round-cut stones in a pavé setting to bring you fashionable glamour. In addition, swirling and beautiful milgrain embellishments intertwine gorgeously and add a splash of modern feeling, making this wedding ring a must-have. I will love you until infinity runs out, and this ring is the best witness!