Spring comes with fresh air, warm temperatures, and fragrant flowers, and it is the ideal season of the year for getting married. SHE·SAID·YES is dedicated to offering the most sincere blessings to every soon-to-be-married couple with the most high-end and refined jewelry. So, in this beautiful spring, let's start your first step to happiness.
Only Love Everlasting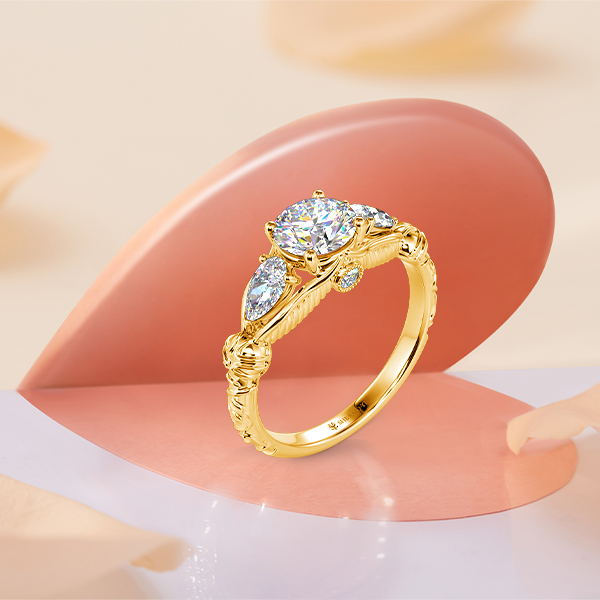 Honor the one you love with this extraordinary vintage engagement ring. Firstly, the classic three-stone design features a scintillating round-cut center stone, and two shiny pear-cut gems flanked aside for added radiance. Also, inspired by the magical wand of Harry Potter, this magnificent accessory is the original design of the SHE·SAID·YES. Moreover, it blends all the treasured trims you want throughout a whole work of art. Finally, crafted with unique snitches with milgrain detailing and graceful grapevine patterns along the shank, adding a hint of elaboration to your beautiful attire.
You're In Love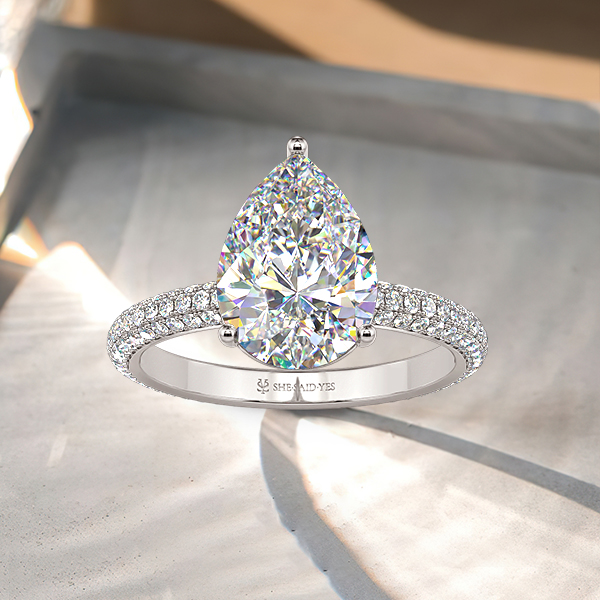 The timeless design is made to catch your eye. Dazzling gemstones frame the center and glitter along the band of this gorgeous ring setting from SHE·SAID·YES. At first, blending refined beauty with breathtaking gloss, it neatly studs a large shiny pear-cut stone in a trio of prongs to reach maximum light. Afterward, the slender shank features a slightly domed appearance with numerous round accents paved all over the band to complete its cherished jewelry work. Creating extra sparkle and visual interest, this striking design of the ring exudes contemporary luxury for any time of day.
Tie You Together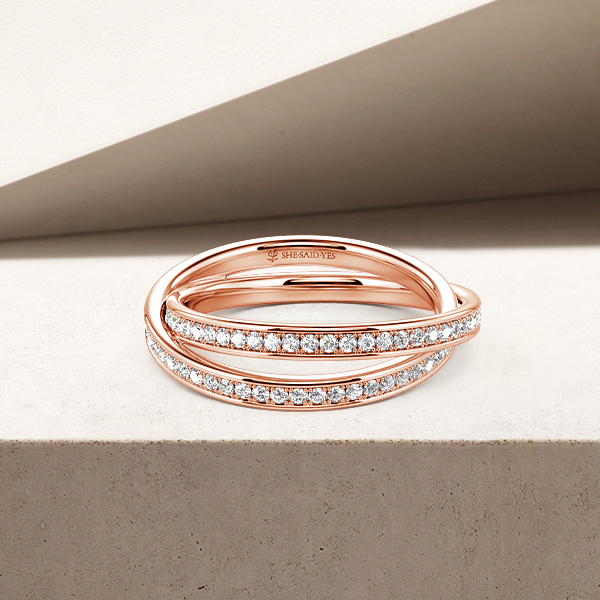 Eternity bands are the essential representation of eternal love. Our fascinating wedding band showcases a chic and modern style with the distinctive expression of an eternity ring. Firstly, with a twin eternity design, this striking piece depicts a look that two-eternity bands staggered around each other for a voguish vibe. In addition, glimmering with brilliant round cut stones channel-set in each straight shank, it's sure to sparkle day and night. Stack it up with your favorite bands, or wear it alone. Wish you and your beloved one tie together forever.
Stay Beautiful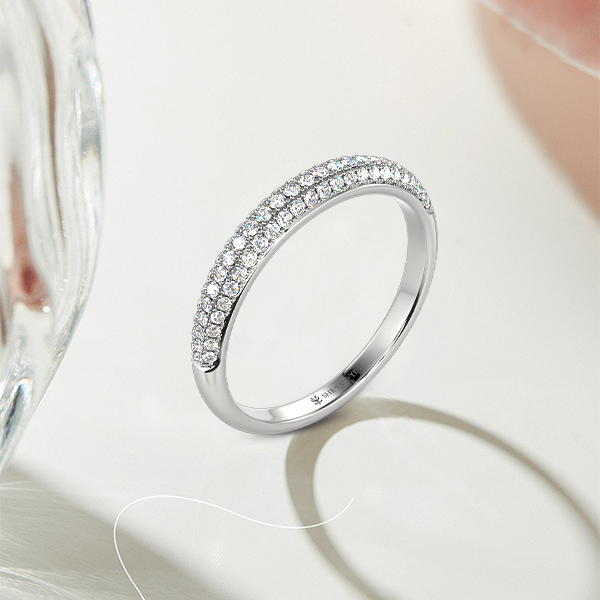 Minimalist and timeless. A piece of a stunning wedding band is lifetime jewelry to cherish. The classic sense defines the ultimate brilliance of the gemstones. On the one hand, this piece features a series of round stones on the elegantly slight domed shank, creating a sparkling excellence to fulfill your beauty. On the other hand, available in various beautiful metal colors, you can even customize your own birthstones. Stack it with the rest of the rings from SHE·SAID·YES, or add more from our latest collection.
Call Of The Ocean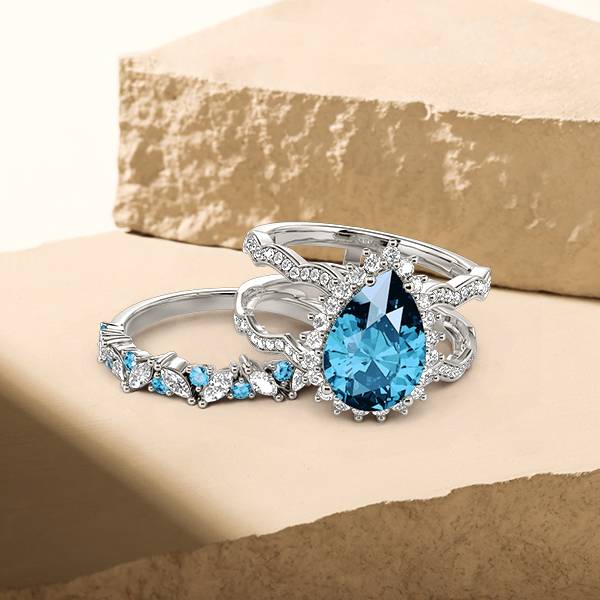 Reveal your admiration for this cherished ring and feel its gorgeousness. Expertly set with a shining pear-cut stone in the center wrapped by a glistening halo, this appealing piece sparkles on the wavy shank with romantic luster. Meanwhile, matching the band accents with marquise and round-cut stones arranged in beautiful clusters, this interchangeable bridal set lends endless glamour to every woman. Start your new life with trust and love, and happiness will always be with you.