The Origin
First of all, let's take a look back at the origin of moissanite. Discovered by the French chemist Henri Moissan in the year 1893, it is silicon carbide and its various crystal polymorphs that occur in nature.
Silicon carbide is useful for commercial and industrial applications because of its hardness, optical properties, and thermal conductivity. However, in its natural form, it is scarce. We can only find it in a few rocks, from upper mantle rock to meteorites. Discoveries show that it occurs naturally as inclusions in diamonds, xenoliths, and ultramafic stones such as kimberlite and lamproite. It has also been identified as presolar grains in carbonaceous chondrite meteorites.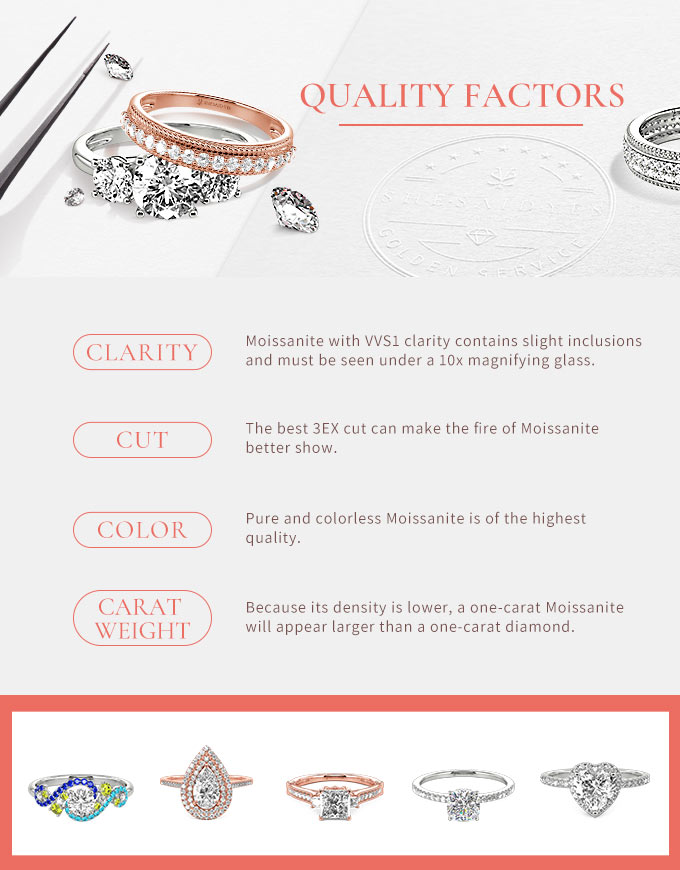 4C Information Of Moissanite
As our photography indicated. This lab-grown stone with VVS1 clarity. That means very very slightly included. Only use 10x magnifying glass can you found the inclusions. As for the cut, we take the best 3EX cut technology which makes the fire of stone a better show. About color, pure and colorless moissanite is of the highest quality.
SHE·SAID·YES are capable of top-quality jewelry. There is no need to worry about the quality. Moreover, this kind of stone is environmental to our environment. It is beneficial to our technology. In the end, if you are looking for more information about stone, please click here. You will be getting to know it.