Rose gold is a mixture or alloy of pure 24-karat yellow gold, copper, and silver. Since the emergence of romantic rose gold jewelry in the last century, it has quickly become all the rage. Its light pink shade and unique luster made them everlasting jewelry treasures that have won the hearts of many women. Here SHE·SAID·YES will provide you with a short guide about our delicate rose gold jewelry. Get started right now!
Ethereal Love Song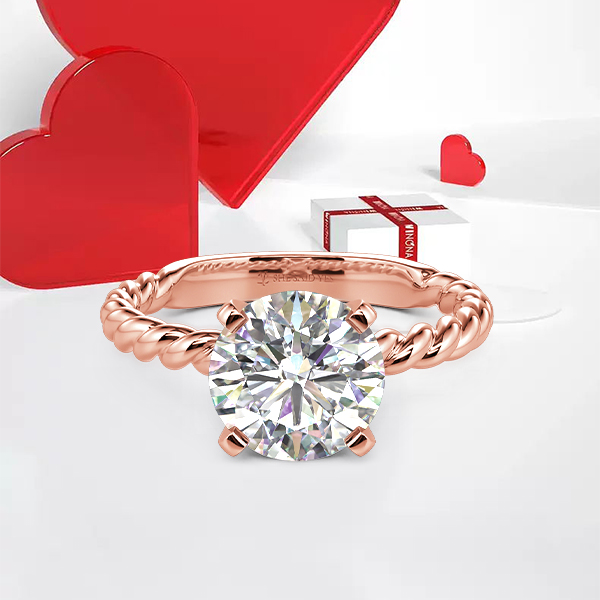 Rose gold jewelry has grown in popularity in recent years, with women loving its unique and gentle shade of pink. Our well-crafted solitaire rose gold moissanite ring features a twisted design of a row of cords all along the shank. Also, a brilliant round gemstone is set in four precious claws, maximizing natural light from every angle. In addition, this glamorous engagement ring combines the brilliance of gemstones with the soft hues of polished rose gold, creating a dazzling excellence for every bride-to-be. In Brief, with the shiny surface and plat edges at all points, this delicate ring will lead you to taste trendy jewelry fashion anytime.
Unstoppable Love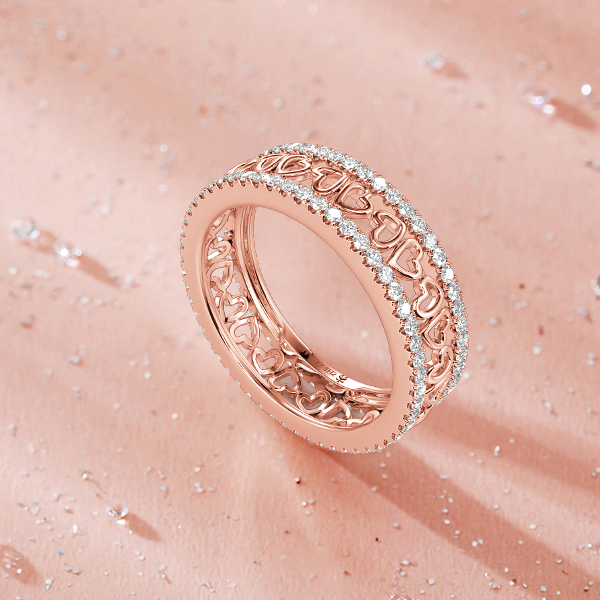 Let the sweet and elegant design and all-day comfort follow you around for the rest of your life. This eternity rose gold wedding ring features a row of continuous heart patterns held in the center to bring a romantic charm. Moreover, the top and bottom row of scintillating round-cut stones in a pavé setting enhances the brilliance of the whole ring. All crafted in polished rose gold, it complements an adorable romance with repetitive hearts. Wear it alone to witness an unstoppable love story from the big day.
Keep Me Awake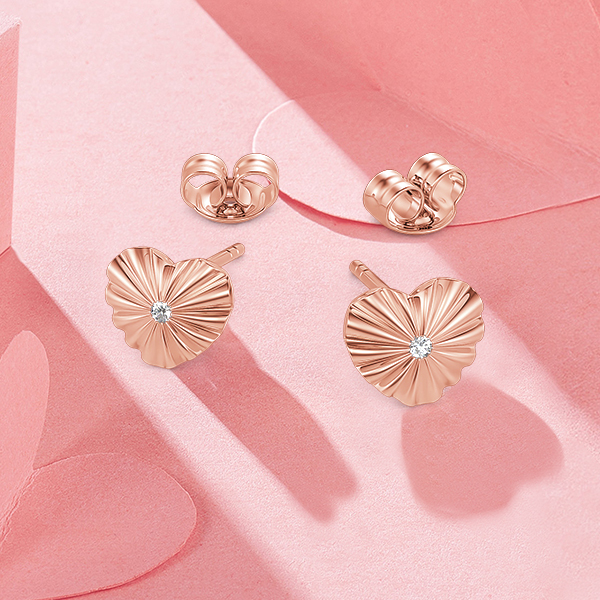 These cute earrings are a sweet look for your little sweetheart. The beautiful rose gold adds a brand-new fashion sense, making her pleasing to the eye. Each stud earring is inlaid with a tiny shining accent in the center. And the design of the multi-facet finish presents a smooth silk look that makes them so unique and attractive. She will love this gift, and it will be a cherished addition to her jewelry collection for years to come. The perfect gift for that special someone for any occasion.
Embrace Your Love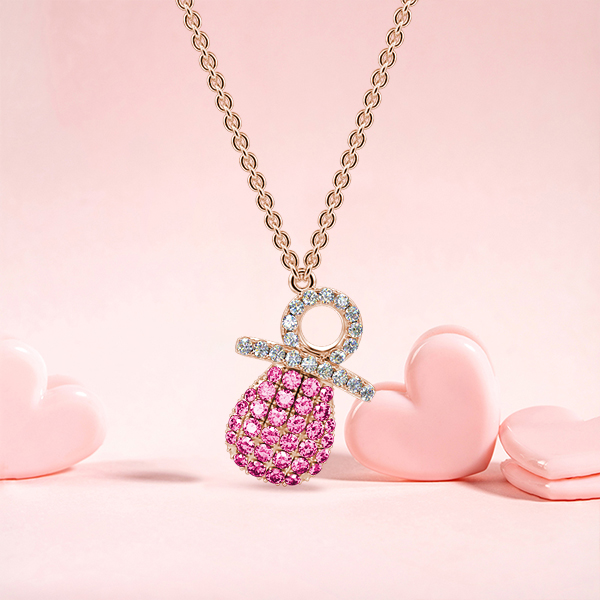 Designed in the shape of a pacifier, this necklace is lovely and delicate. Whether you are looking for a daily go-to accessory or a perfect piece for that special occasion, this is your style. This lovely pendant necklace features countless small sparkling stones adorning the whole pendant. And the highly buffed rose gold finish shimmers gorgeously with the glitz of the gemstones. It is a good gift for new moms to celebrate the baby's birth. Represents the continuation of love and encourages us to explore and embrace the love around us.
My Heart is All Yours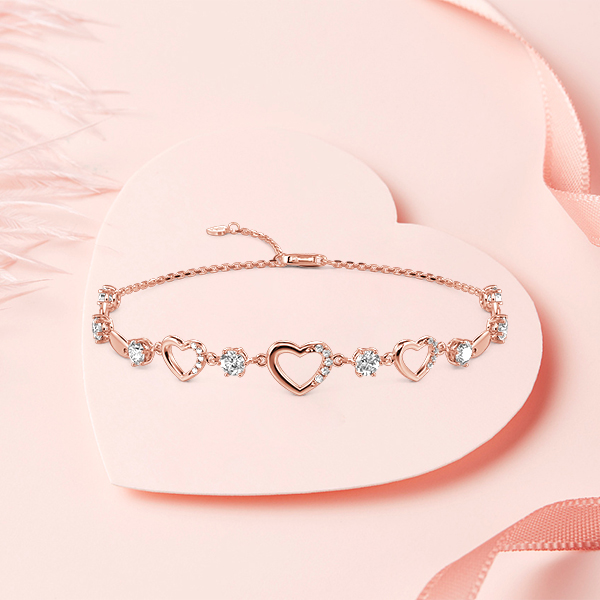 We love this piece's sleek, stylish, and flattering design, and the striking rose gold enhances the overall lovely sense. Enchant your beloved one by giving her your heart. This charm bracelet presents your heart gleaming with scintillating round-cut accents across the center. Moreover, several glimmering round-cut stones are trimmed alternatively of the delicate heart frames. They convey your affectionate code while adding elegant appeal to her look. An ideal choice of faithfulness and everlasting love.