Feeling the genial breeze under the warm sunshine in this lovely spring is the best enjoyment in one's life. When you're strolling on the road with gorgeous gemstone jewelry on your body, as if all the spring sunshine focuses on you only. Dazzling-colored gemstones will take your beauty to the next level. Check this SHE·SAID·YES gemstone guide to shimmer your charm in spring!
1. Peridot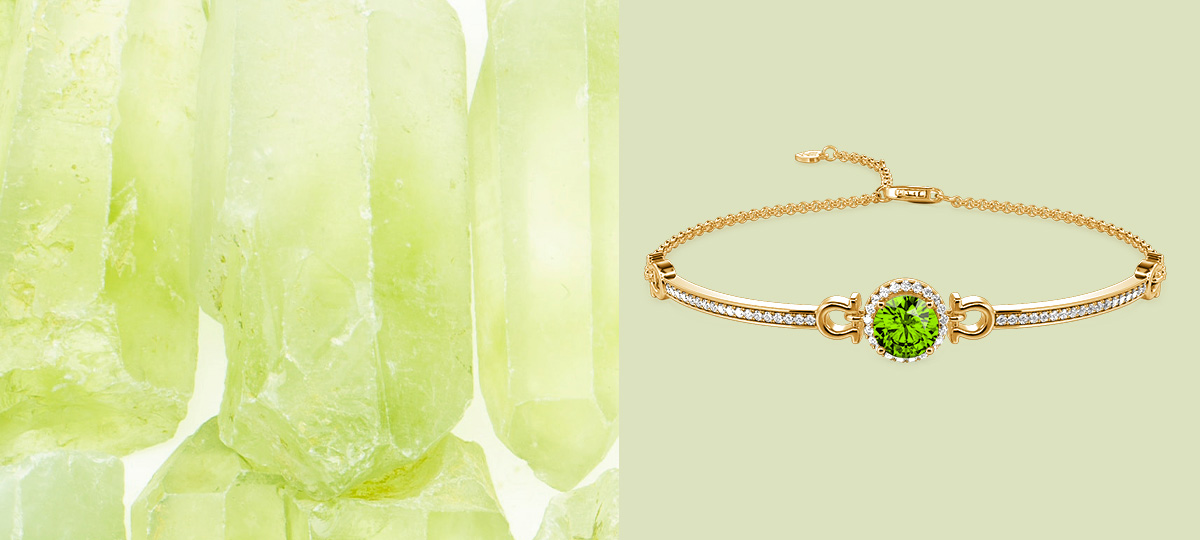 If some gemstones can be the symbol of fairy color, Peridot must be on the list. Peridot was once believed to trap the sun's rays, so the ancient people called it "The Jewel of The Sun." Peridot could best describe the vivid spring that grew with various plants for its unique color from brown-green to grass-green. Unlike the regular green color, peridots add a hint of a yellow hue, making them more brisk and energetic. The vibrant peridot symbolizes good luck, wealth, and peace. It can help you calm down and keep you away from jealousy. Wearing this peridot-colored bracelet on a warm spring is an absolutely fantastic experience.
2. Emerald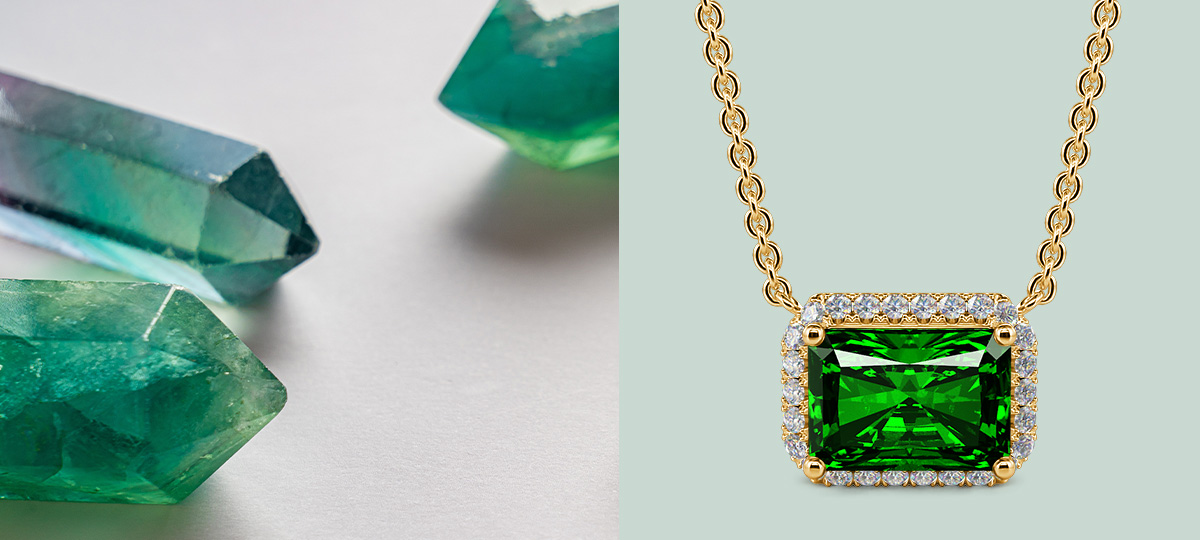 As one of the green color gemstones for spring, emerald is quite different from the peridot. Although it ranges from light green to dark green, emeralds always showcase a deeper green hue than peridot. Also, for that, emerald is the preference of nobility. However, today it belongs to more and more ordinary people. The deep green will lend you a touch of elegance and decency on essential occasions in spring. And wearing emerald jewelry in daily life will also take your personal temperament to a more mature and stable level. As the "Stone of Successful Love," emeralds also encourage patience, loyalty, inspiration, peace, and unity. Check this classic emerald pendant necklace from SHE·SAID·YES will let you shine in this fresh spring.
3. Pink Sapphire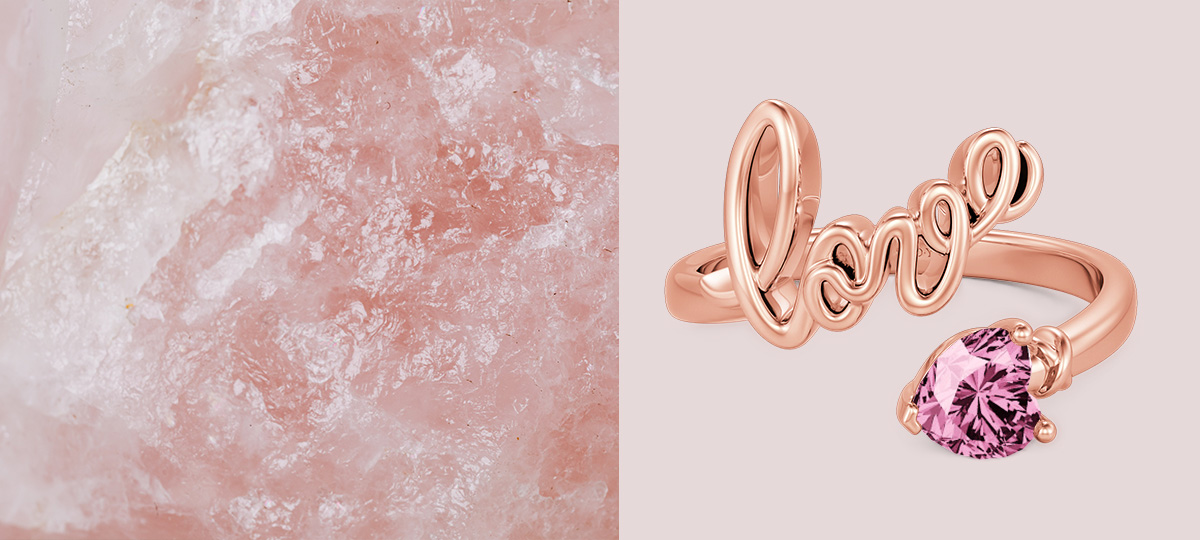 Not just green, spring comes alive with flowers of various colors, especially pink. Pink sapphires are fascinating gemstones and include a wide range of shades of pink, from light to dark. In recent years, they were becoming increasingly popular as modern and flattering colored gemstones in the jewelry market among many celebrities. Also, the pink sapphires are the most complementary color to all skin tones, which means it could suit all the people whatever their skin color is. Leaving the chill winter behind, the soft pink sapphire with its distinctive femininity and delicacy would lend you an alluring charm and carry you a good fortune and intense love.
4. Tourmaline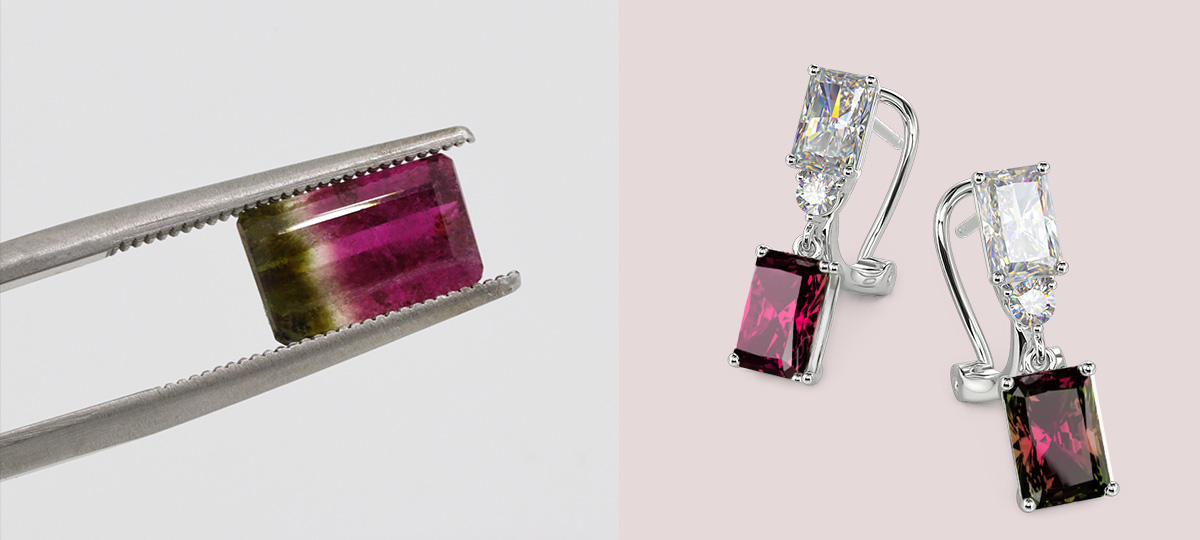 Generally, the tourmaline owns various colors and often appears from colorless to black and displays many shades to be genuinely remarkable. But the most classical one is definitely the combination of pink and green known as the bicolor "watermelon tourmaline." This charming blending color could vividly imitate a watermelon-liked hue with sweetness and freshness, the ideal gemstone for shiny spring. Moreover, it will reveal your inner power to keep you motivated and driven to achieve your goals in this genial season.
What are you waiting for? The spring is drawing to an end. Visit SHE·SAID·YES now to create your favorite and stylish spring jewelry!