With the fashion trendy change capriciously worldwide, wedding attires have multiple choices for the newlyweds. As one of the essential parts of wedding looks, veils are always the conspicuous spotlight in brides' eyes like the brilliant bridal sets. Now, let's find out what kinds of classic wedding veils fit your fabulous attires
1. Shoulder-Length Wedding Veil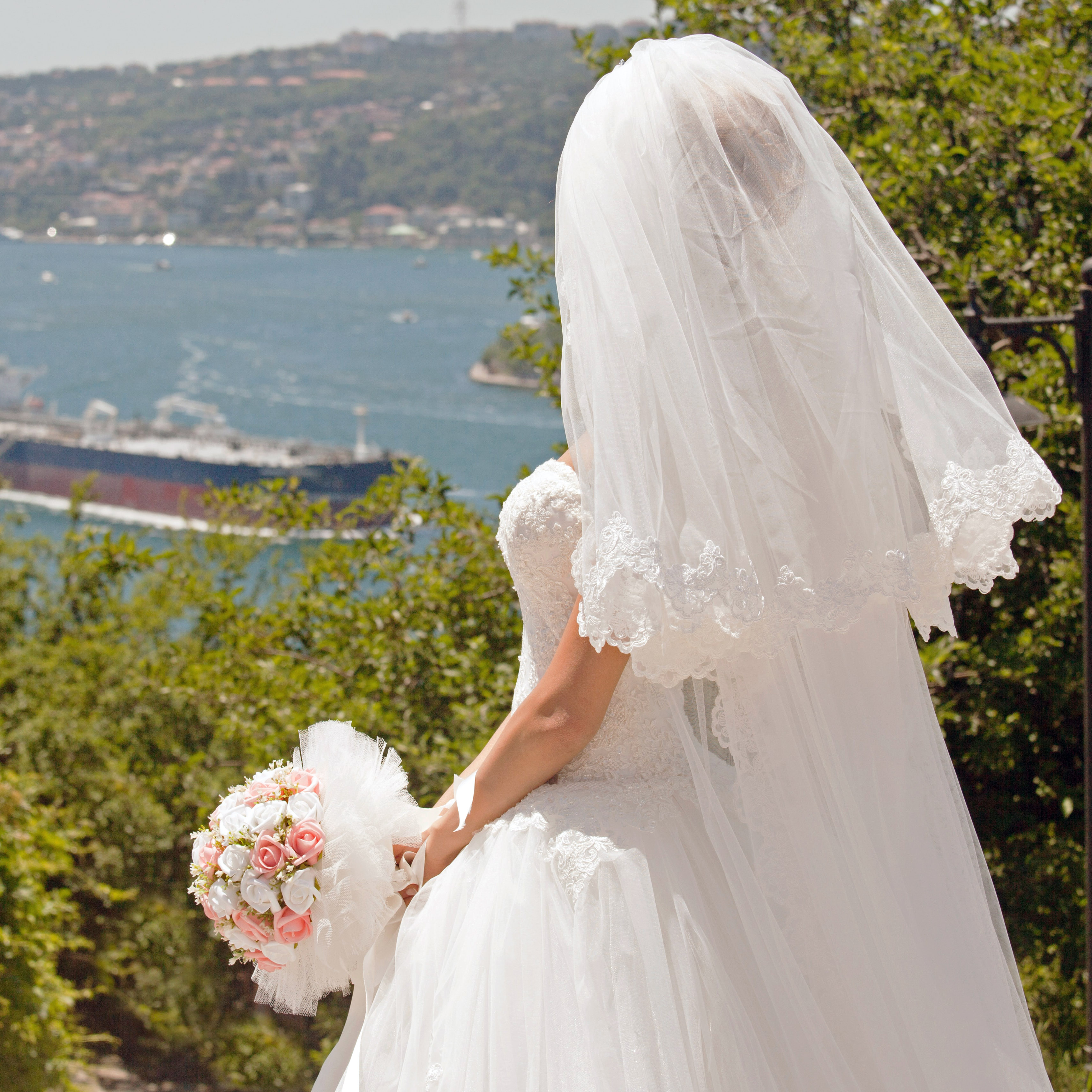 Ordinarily, the short wedding veil is about 20″, called Shoulder-Length Wedding Veil. But, as its name, no matter what layers of intricate details the shoulder veil has, it will always extend a little more around your shoulder. To showcase your elegant neck curves and the beautiful wedding dress you wore. And the shoulder-length wedding veil could bring a touch of brisk and vivacious temperament to any bride-to-be.
Besides, the shoulder veils, especially double layers shoulder veils, can best fit the vintage wedding attires. So if you're looking for the gorgeous 50s-60s vibe, it would be your ideal option.
2. Fingertip-Length Veil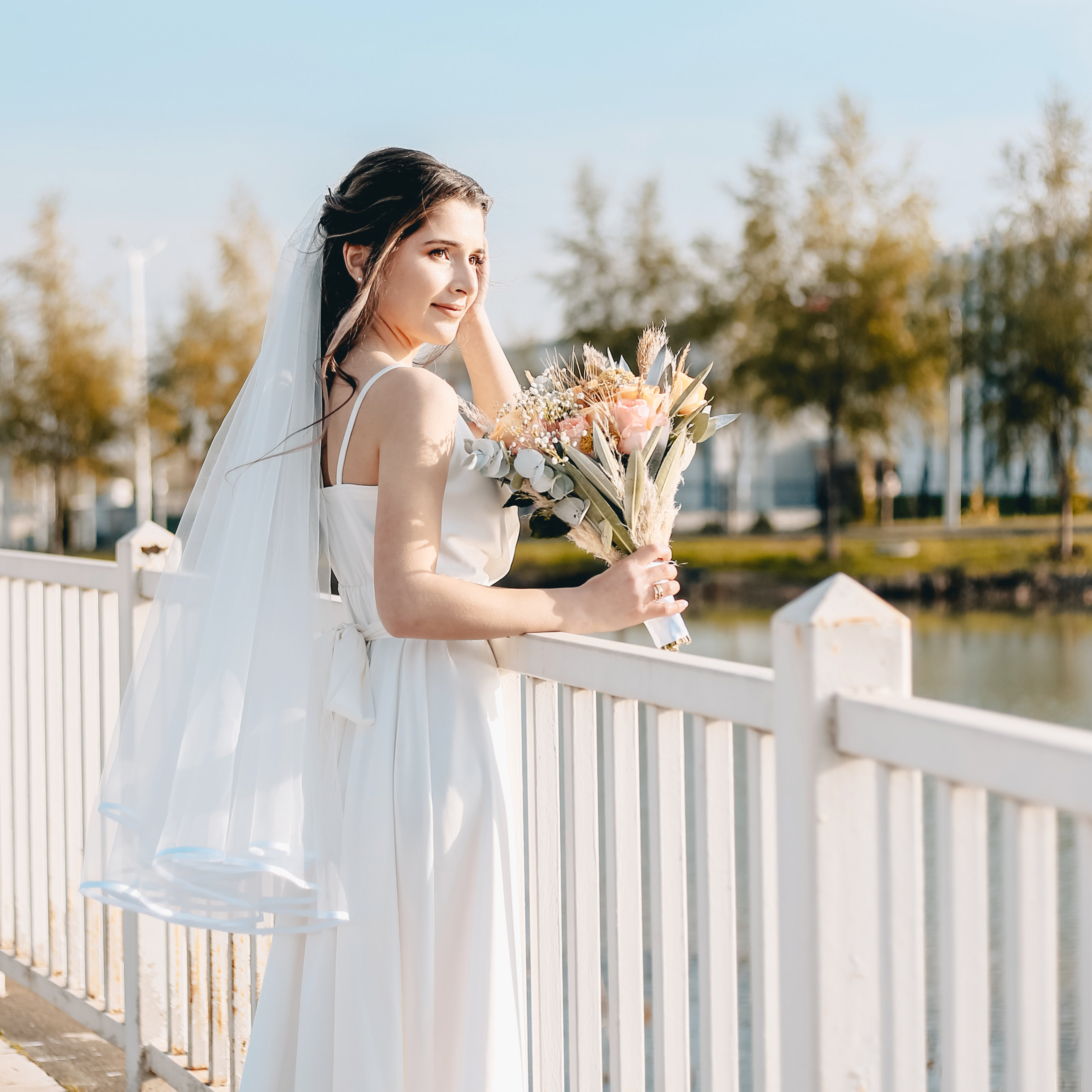 A fingertip length veil is double the length of a shoulder one, about 40″(120cm), from the veil comb to the end. When you put it on, stand up with your arms hanging down naturally, you can feel your fingertips reach just to the bottom end of the veil, located in the midway of your whole body.
Fingertip length veil is the most typical choice for worldwide brides. Its perfect mid-length is somewhere between a simple shoulder veil and a dramatic floor-length veil, whether it's a long formal dress or a casual short one. It's' the ideal complement for any wedding dress.
3. Waltz Wedding Veil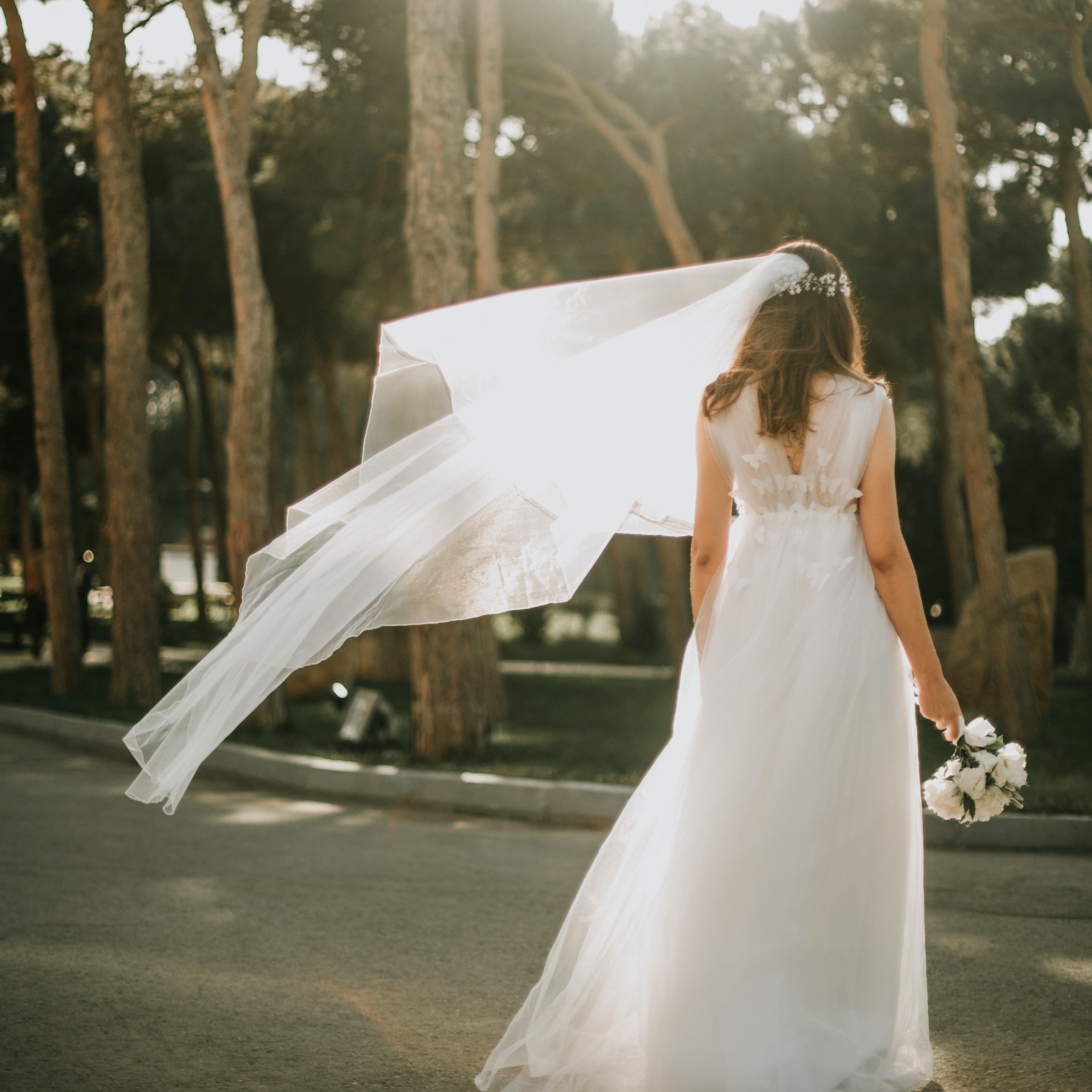 The waltz wedding veil sometimes has another name—ballet veils. The name is derived from when couples would waltz together for their first dance. They are all about 60 inches long and fall naturally between your knees and the floor. At this length, it doesn't actually touch the floor. Instead, it fluctuates with your movements and flows around your calves, creating a dreamy vibe to your beautiful wedding attire. For the bride who wants a slightly long veil at her wedding and pursues the freedom to move throughout the whole wedding, whether Indoors or outdoors, without the worry of tripping, the waltz veils of mid-calf length could easily satisfy her demand.
4. Cathedral Wedding Veils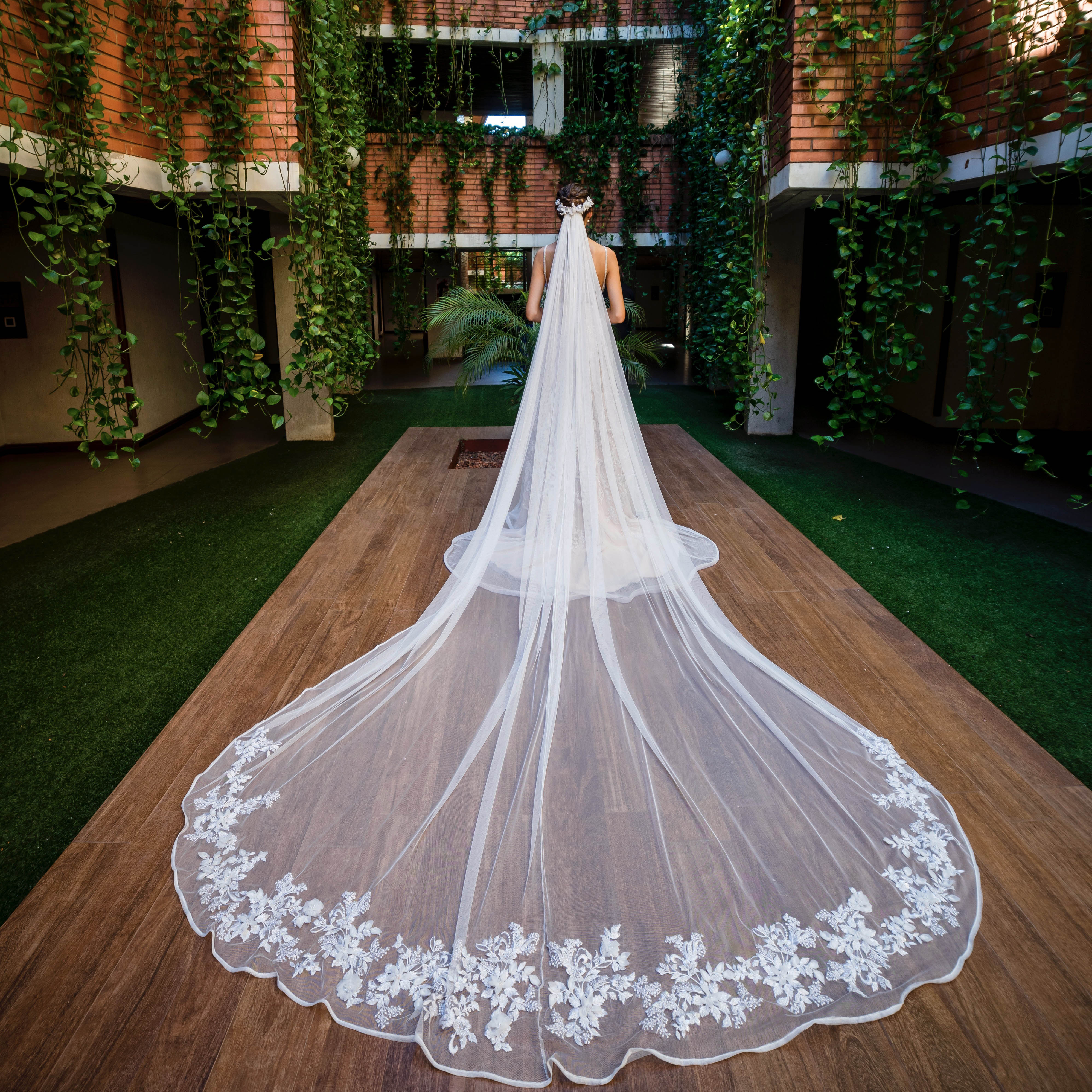 The glamorous cathedral wedding veils are about 108″-120″ long and are intended to extend beyond the length of your train.
As the most eye-grabbing and the mother of all wedding veils, it is always decorated with pearls, laces, and embroideries to express the deep love among the newlyweds or the unique aesthetic taste of the designers.
The name comes to the Cathedral church. At first, this wedding veil is designed to be worn in a grand church where the stunning wedding dress and the dramatic veil could extend ideally on the long and broad aisle. However, if you are not ready to hold your wedding in a church, then any wide place such as national parks and beautiful beaches can allow you to showcase the magnificence of the cathedral veil.
Last, SHE·SAID·YES wish you accomplish a dreamy wedding with these appealing veils.