In an engagement ring, the shank refers to the band or part of the ring encircling your finger. Making excellent use of the ring shank could bring various styles to an engagement ring. Matching different stones, a ring shank could almost provide you with any vogue you want. Now let's look at the four distinctive ring shanks from SHE·SAID·YES
1. Crossover shank
Similar to the split shank, the cross-over shank is a more intricate design based on split shanks. It features the split two bands crossing over or intertwined around each other to the center gem. The cross-over shank is identifiable among all ring shanks thanks to its especially elegant shape.
The delicate cross-over shank is the ideal choice for women who pursue a graceful style and decent temperament. Paving with shiny stones sometimes, it not only provides you with a comfortable wearing experience but also offers you a charming look.
2. Bypass shank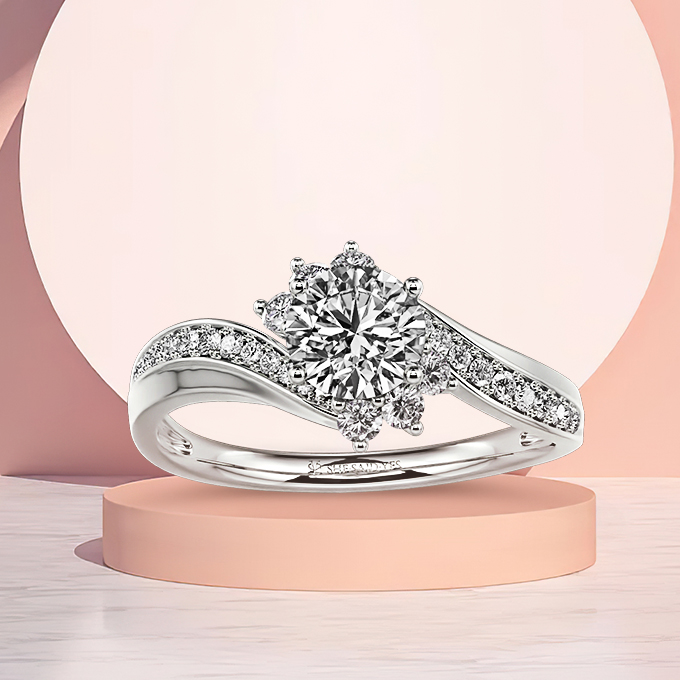 With a bypass ring shank, both sides of the band will curve to the center stone for a unique grace. One end of the band curves around the top of the center gem, and the other end curves around the bottom, almost bypassing the center stone, providing an asymmetrical style to your looks.
The double curves almost embrace the center gem, often paved with scintillating stones to accentuate the brilliant radiance of the main stone. And create a hint of grace for the wearers.
3. Knife Edge Shank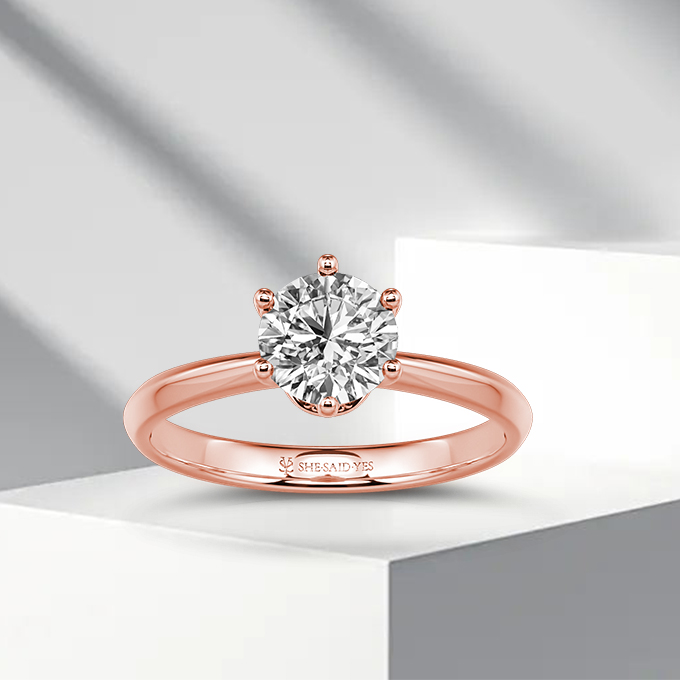 The knife-edge shanks feature a sharp edge that goes around the outer finish of the band. And splits the outer finish into two sloping sides like a knife. So they're more dimensional than the regular shanks. Owing to the ridged edges that separate the entire finish, the ring shank will take on a broader shape. That will elongate your fingers, make them slimmer, and adds a gorgeous vibe to your look. Sometimes, the best accent of the knife-edge shanks is the stone pavé setting. With the shimmering stone row adorning the sloping side of the ring shank, the brilliance of the center stone will show off easily.
There is one thing you should care about: the knife edges shank may make you feel uncomfortable. Especially happens when you are squeezing your fingers together. So please take a deep consideration if you want to buy it.
4. vintage shank
Recently, the retro-style engagement ring has been returned to people's sight again. With the intricate milgrain decorations, retro patterns, and a complex arrangement of stones, the vintage-designed ring shank exhibits its beauty in the numerous details.
Often showcasing magnificent looks with the sizable gemstone, the vintage-style shank will lend a dazzling look that catches everyone's sight immediately. It has a wide range of styles from the floral, twist, crown, etc. But with the sophisticated details, it may make you feel a little uncomfortable when you're wearing a long time.