In a once-in-a-lifetime party, weddings must belong to the most cherished memory. Whether you're searching for a classic, vintage, modern or stylish wedding, they always have the same elements to create a dreamy occasion . Thanks to these amazing wedding decorations, weddings can be incredibly captivating for newlyweds and guests. Check out what fanciful wedding decoration ideas SHE·SAID·YES has for you that might be helpful to make your own wedding plan.
1. Lost In the Fragrance of the Flowers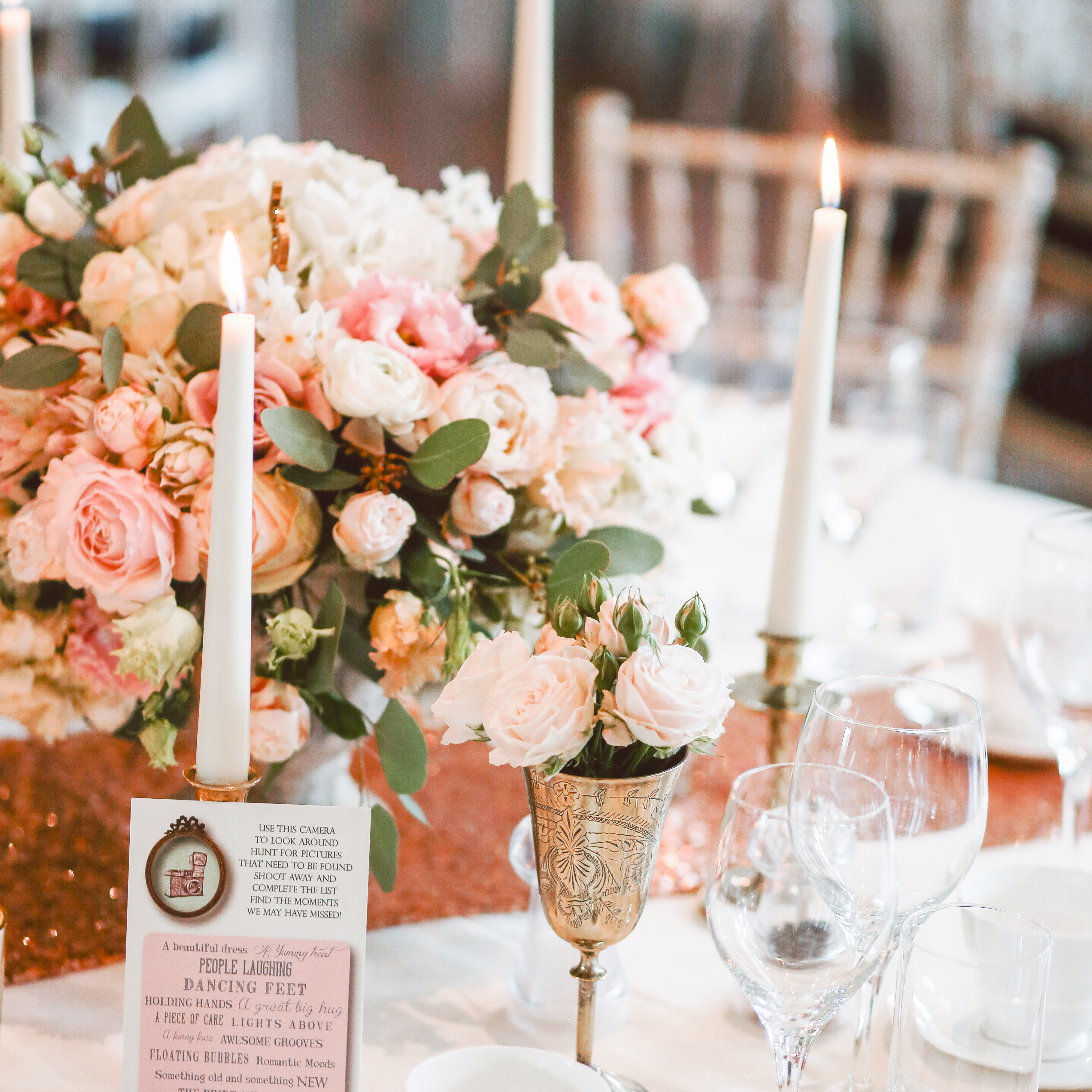 A good wedding is inseparable from flowers and green plants. From the bouquet in the bride's hands to the beautiful flowers on the banquet table, the sought-after flowers are a perfect wedding decoration for your big day.
Actually, seasonal flowers will present different styles you want. You can freshen the aisle with daffodils, add enchanting roses to a bride's bouquet for sweet love, and add fragrant orchids to your wedding arch for a stunning effect.
Matched with multiple colors and themes, they'll show a magical vibe. Lashings of aromatic flowers, fresh plants, and wild branches will bring you and your guests to a mystical wonderland.
2. Whimsical Balloons Decorate You A Good Mood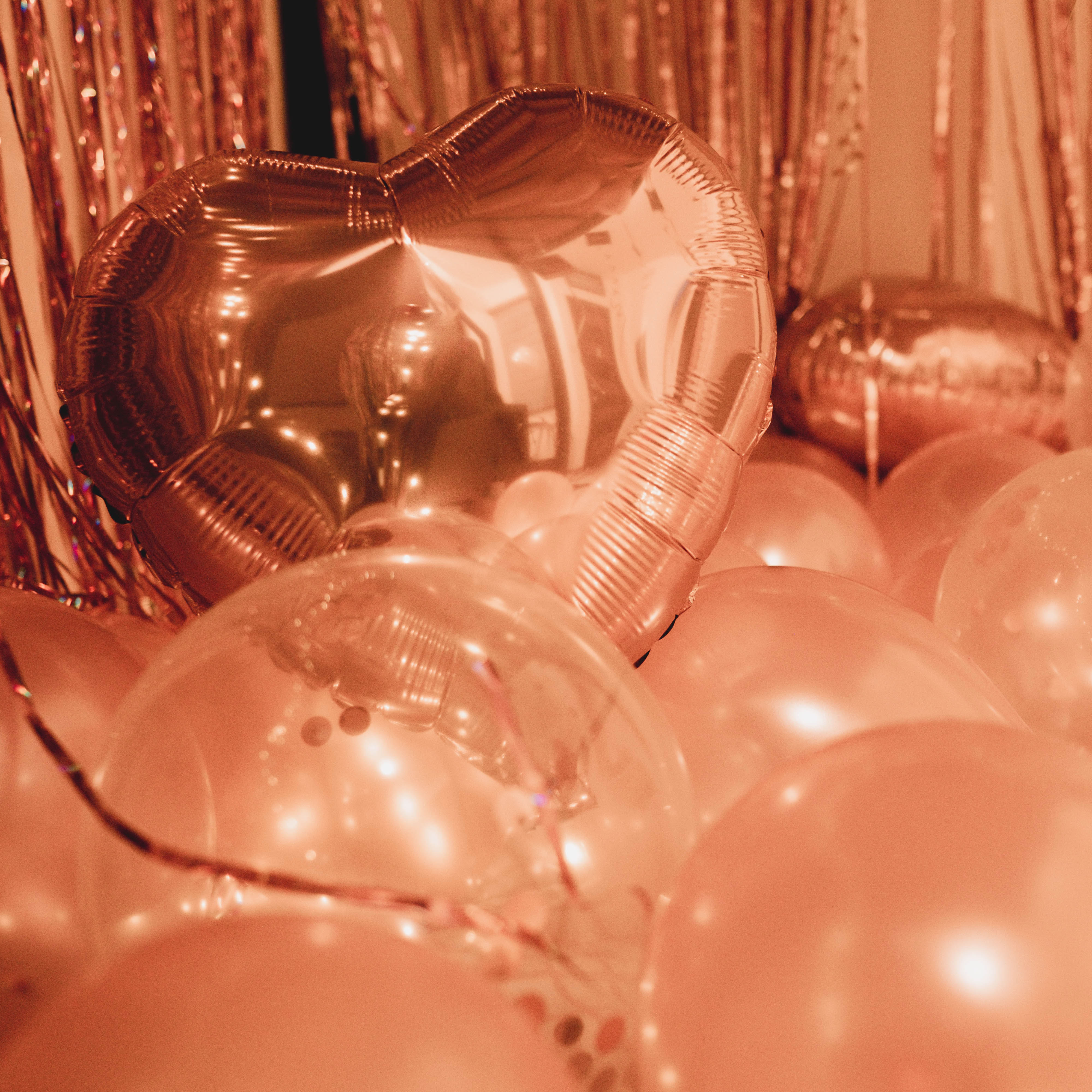 Have you ever imagine to walk through the aisle with a balloon bouquet? Economical and lovely. Unlike the traditional flower bouquet, the one-of-a-kind balloon bouquet is a brand-new experience for every bride.
It's lighter and more delicate than flowers. With your whimsical ideas, they can be shaped into any frame of any style. While it's on a low budget, you should also be careful with your balloon bouquet and store it warily. In addition to the bouquet, the balloon is also an ideal wedding decoration for walls, garlands, and arches.
3. Multiple Lights Illumine The Sky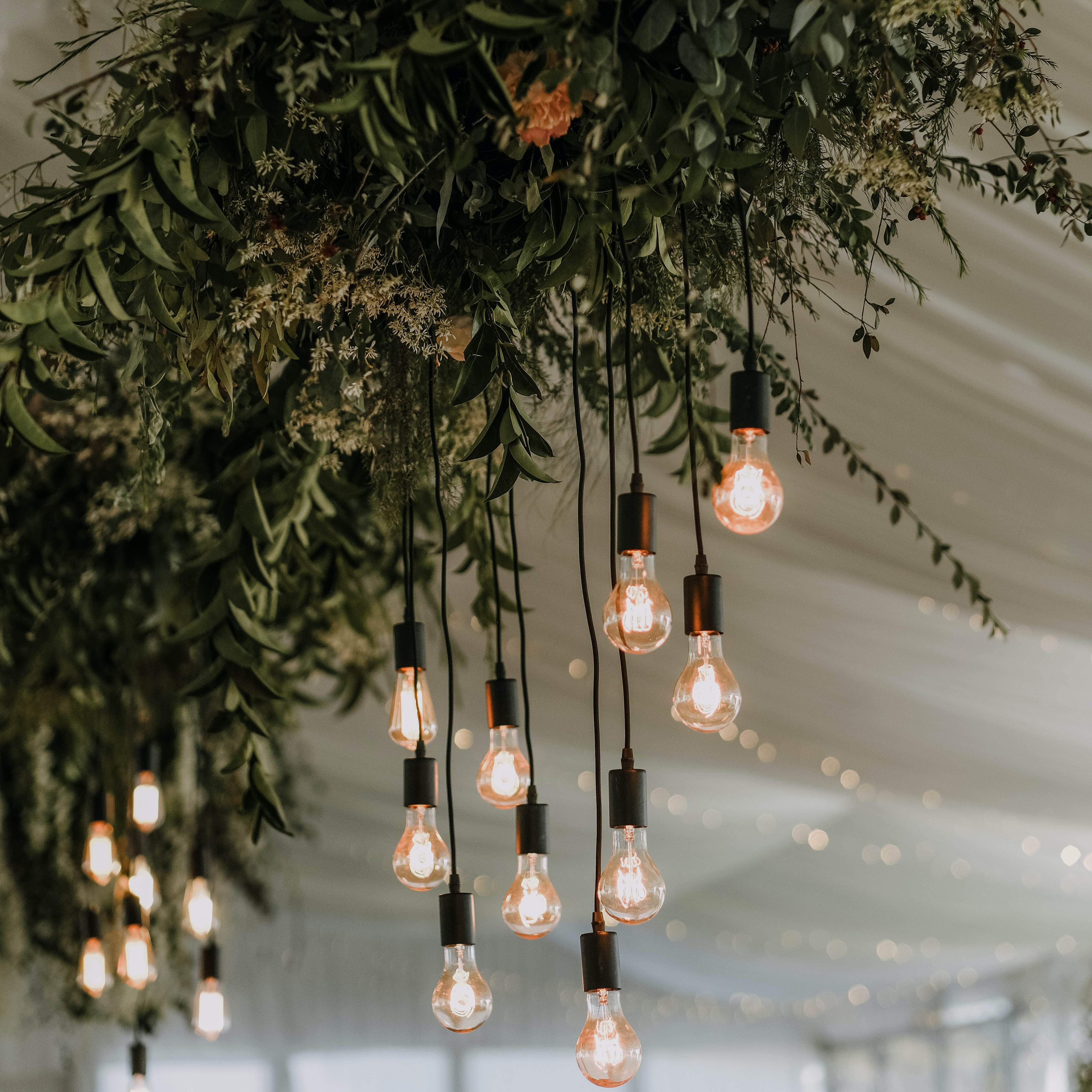 A good wedding light will create a romantic mood for everybody. Lights can be divided into various types from texture, size, shape, and color. Multiple lights can always reflect your unique aesthetic, no matter what wedding style you want.
String lights are the most popular lantern in recent years. Due to the elegant curves and low-cost budgets, many newlyweds would like to use it for outdoor wedding decoration. With rows of string lights lined up above your head like a starry sky with gentle and bright gloss emitting naturally, fairy-tale vibes will come to the whole wedding day and night.
Another welcomed light is tapered candles or candelabras. Often set on the banquet tables with flowers, wedding table cards, and diverse dainty trinkets to create a glorious look.
4. Let The Swaying Drapes Bring A Touch Of Elegance
Wanna embrace nature and enjoy the fresh air under the blue sky? Or date back to indoor retro styles? Then why don't you host a wedding with tents, drapes, and swags?
For the outdoor wedding, a grand tent with beautiful drapes would leave an impression. The resilient tent in the colors you prefer has excellent functionality to provide your guests with a large space to dance and drink.
For the indoor wedding, the gracefully flowing swags and drapes hanging highly from the ceiling top to the floor down will sway with the wind, creating a noble and romantic ambiance.