There's nothing like a lovely, delicate earring to suit your loved one. Not as grand as a ring, but more appropriate and elegant. Earrings are always the go-to choice for women of all ages. Here SHE·SAID·YES provides you with our selected Valentine's earrings to create a romantic day.
Destined Love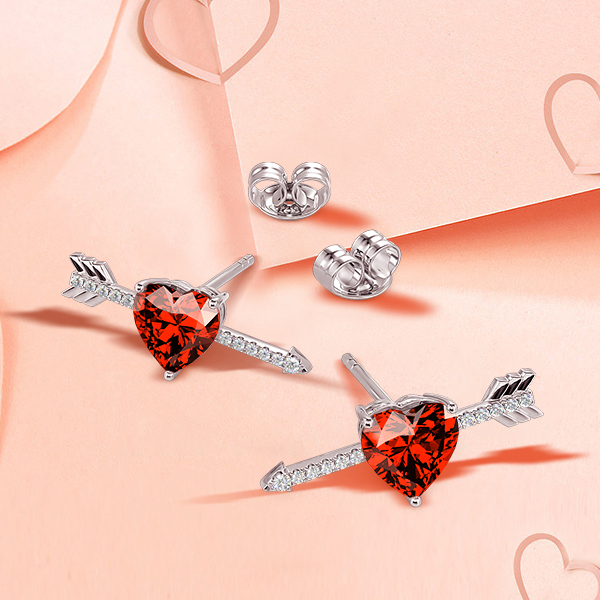 Dainty and charming. Add some flair to her jewelry collection with these lovely stud earrings on this special Valentine's Day. Firstly, these unique earrings of SHE·SAID·YES have featured two delicate heart-shaped stones raising brilliantly in three prongs. Moreover, the exquisite arrows with a polished finish are lined with shimmering round accents to give the illusion of a cupid's arrow through the heart. Secured with traditional friction-back posts to avoid losing, which is a must-gift for your destined love.
My Darling Rose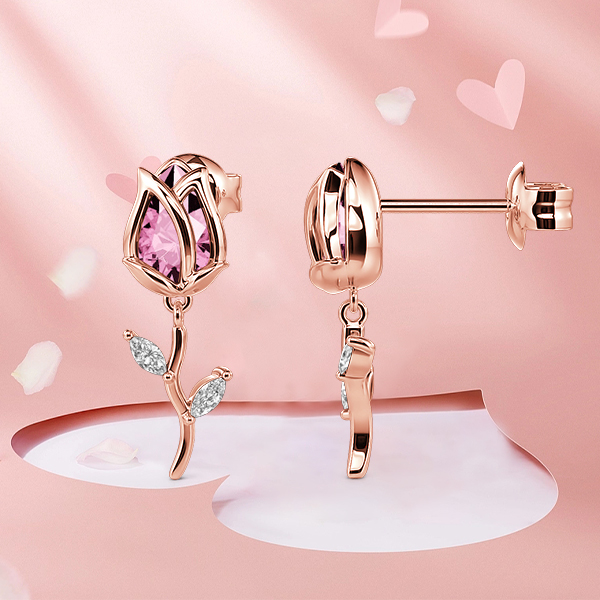 Let your beauty burst with flower fragrance with these alluring drop earrings. These glamourous pieces are the original design of SHE·SAID·YES and come from the delicate JUST BLOOM Collection. Firstly, blending the stud's beauty and the rhythm of the drop design, it features a dainty rosebud tightly embracing a shining pear-cut stone. Next, connected to a curved branch dotted with leaf-like marquise-cut stones, it shows an elegant silhouette to complement your glamour. It's the perfect expression of femininity and elegance and an ideal gift for enjoying the scent of fragrant flowers early on before spring arrives.
Touch My Soul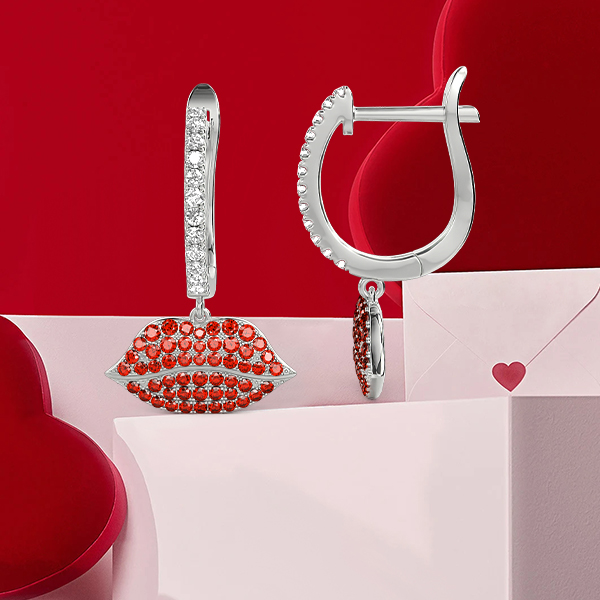 Classic yet bold. Give your fashion look a kiss of elegance with these drop earrings. The luscious red lips are pavéd with dazzling accents all around to be the spotlight in the crowd. And a nice hoop of glimmering accents attached to the fabulous charm double-enhanced its attractive radiance. They are so beautiful to treat yourself or give to your beloved one as a perfect gift. Your ensemble will have a whole new vibe by wearing them.
Petite You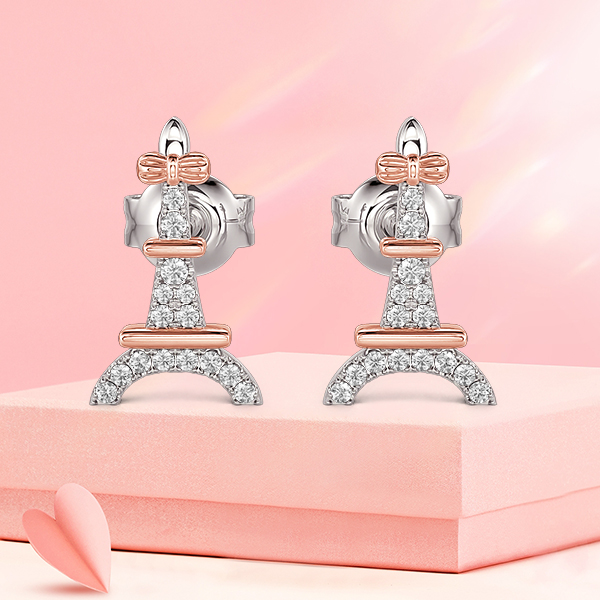 Adorable and sophisticated. Inspired by the famous Eiffel Tower, these stud earrings offer insuperable beauty and an elaborate appearance. At first, accented with various shimmering stones in round cut and separated by polished metal, each earring presents a graceful silhouette of the Eiffel Tower. Then, at last, adding a touch of femininity and cuteness to this artwork and your daily outfit, these petite accessories could easily create a brisk and stylish sense.
Listen To My Heartbeat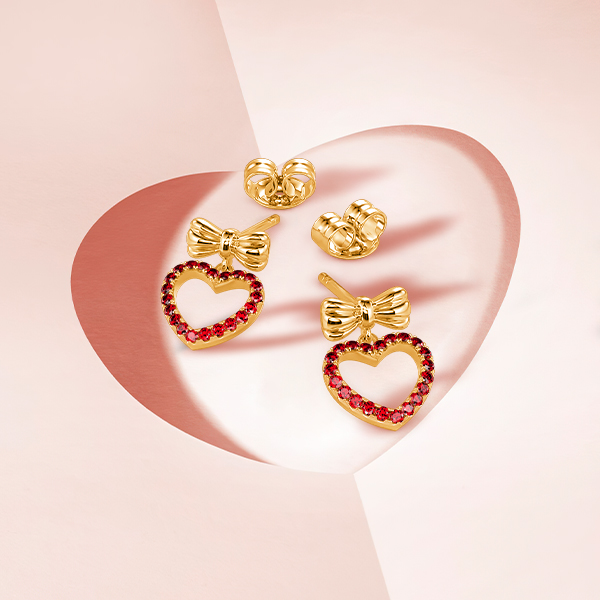 With the sleek, lovely design and fantastic use of the heart shape, these cute stud earrings will showcase the ultimate love and passion of the women. Shape your lover's look with these classic heart stud earrings. The alluring heart shape and sparkling paving round gemstones will appeal to anyone who wants something delicate and traditional in design. In addition, the cute top bow adds a whimsical touch and loveliness to their appearance. Calling all romantics with these adorable stud earrings! They are also awesome for your little princess as her first earrings.