Looking for a new fashion to update your jewelry box with dainty earrings? No matter what kind of accessories, hoops, drops, studs, or trendy threaders, you can easily find one-of-the-kind at SHE·SAID·YES. With the BLACK FRIDAY sale of 15% off SITE-WIDE and FREE EXPRESS service, there's never been a better time to join us!
Hoop Earrings – Time Circle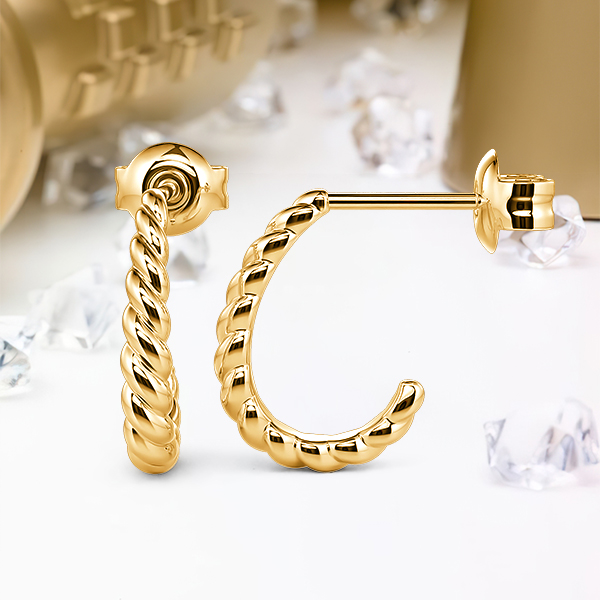 Minimalist and dainty. These hoop earrings are crafted in the sleek metal of your choice to create a classical design with a modern style. Sculptured with several curves elegantly on the overall hoop, each hoop twists and vividly presents a unique braided or croissant look. Meanwhile, these tapered hoops are wider in the middle and thinner at the ends. Its highly polished surface and delicate carves provide a touch of stereoscopic sense that fits your everyday wearings. Consider these on-trend and solid hoop earrings to make all your daily dreams come true.
Only Love For you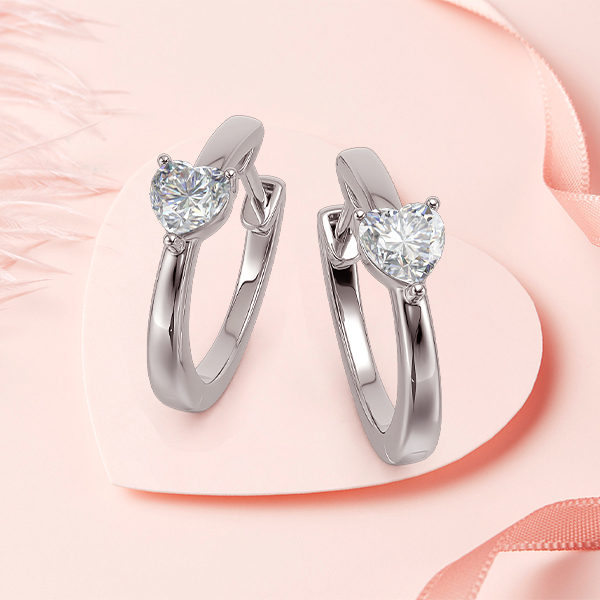 Catch your eyes for the uncomplicated modern design. This minimalist jewelry aesthetic is the ideal way to express the stylish demand of contemporary women. Firstly, there is only one sparkling heart-shaped gemstone per hoop, set in a solid and precious bezel without other intricate embellishments. Secondly, compared with the shiny luster of the buffed metal of the hoops, the radiance of the gemstones in this piece illuminates more gorgeously. Finally, adding a hint of femininity makes these pieces unique from others. The unmistakable choice for every daily outfit. Secured with a hinged back, these sophisticated accessories are perfect for any occasion and style.
Forever & Always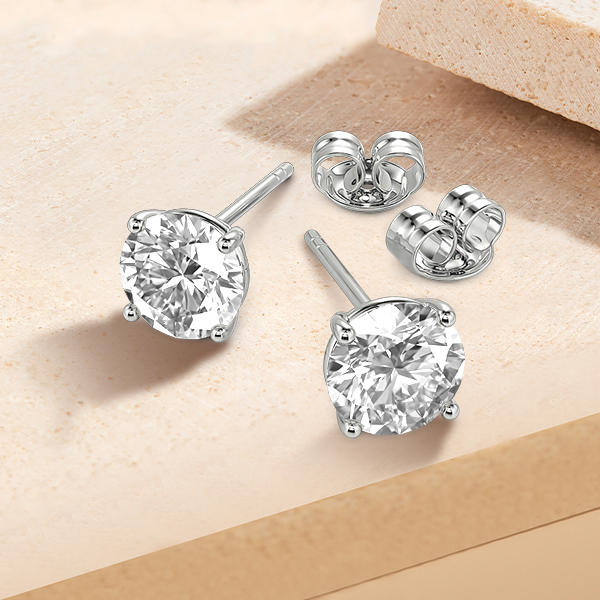 The dateless design makes these solitaire stud earrings a must-have accessory in your jewelry wardrobe. Our timeless ear studs feature two round-cut stones gleaming in the precious and delicate prong settings to catch unparalleled brilliance. Simple yet refined essential yet sublime. Indeed, these fabulous pieces of jewelry depict the ultimate flash of the gemstone, ready to enhance the women's glamour. Also, a versatile piece that you can wear with anything, these gorgeous earrings will add that final touch to any outfit.
Stud Earrings – Better Together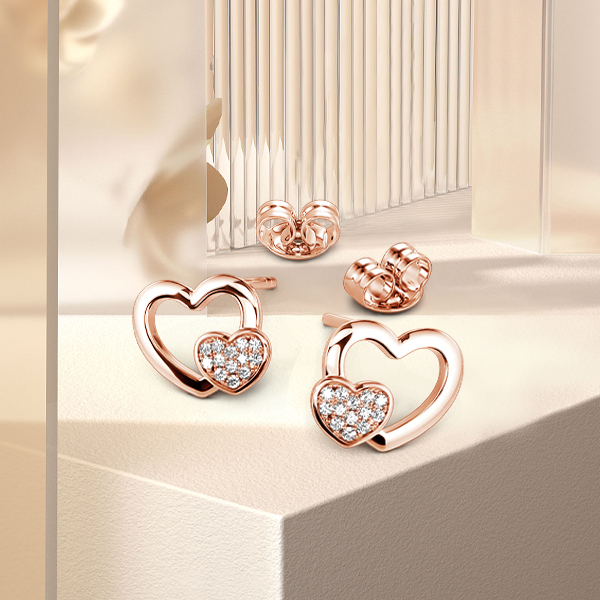 A pair of cute petite ear studs blends a hint of sweetness and full feminity, showcasing the most-welcomed fashion for girls. If you're a person who has a heart full of love, you'll definitely fall in love with these adorable earrings. Each stud features a shiny metal heart that encompasses a smaller forever heart. The Bigger heart frame is buffed to an extreme sparkle, while the smaller heart is paved with an assortment of sparkling gemstones. Complete with friction backs, you add the color. Heart in heart, as charming as you are.
You Only Know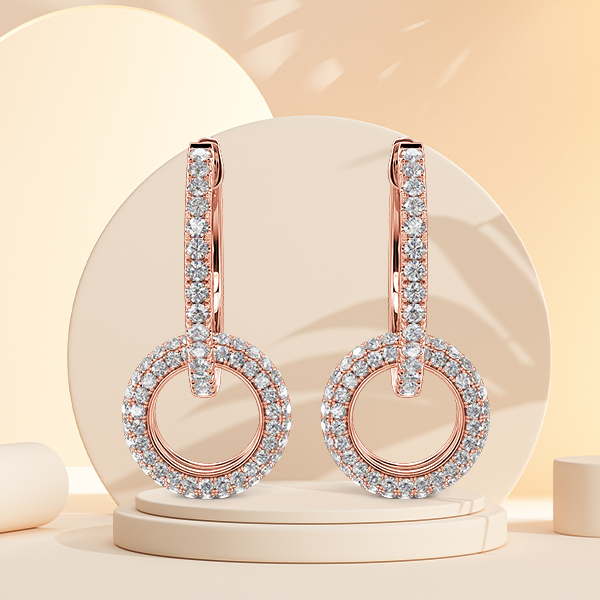 One pair of fashionable earrings for a variety of looks. In modern style, these double-circle hoop earrings connect your playful and sophisticated sides. Each clever hoop features a gracefully interlocking circle, shining with numerous sparkling accents all over the hoop for further sophistication. Making a brisk dangling vibe and melodious jingling sounds to put you in a good mood every day. They glisten along your ear wire to exude elegant glamour.