A bohemian wedding is an ideal choice for couples seeking a free-spirited and unconventional celebration. It's all about embracing creativity, freedom, and individuality, reflected in the unique and nature-inspired decor. If you're planning a bohemian wedding, SHE.SAID.YES can offer you some inspiration for your decorations to help you create a perfect ambiance on your special day.
Low-seated tables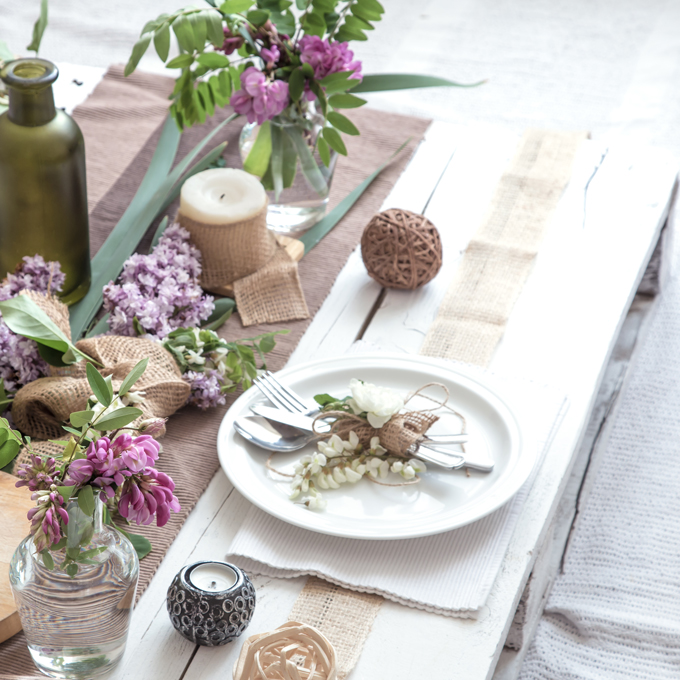 Low-seated tables can create a relaxed and intimate atmosphere. You can invite guests to sit back, relax, and enjoy the festivities by swapping traditional tables and chairs with low-seated ones and floor cushions. In addition, you can decorate these tables with colorful table runners, vintage candle holders, and fresh blooms to add a pop of color to the space. They are also practical, offering more legroom and making it easier to move around. Overall, low-seated tables can add a touch of casual elegance to a Bohemian wedding. Meanwhile, it can also allow guests to embrace the laid-back vibe fully.
Boho lanterns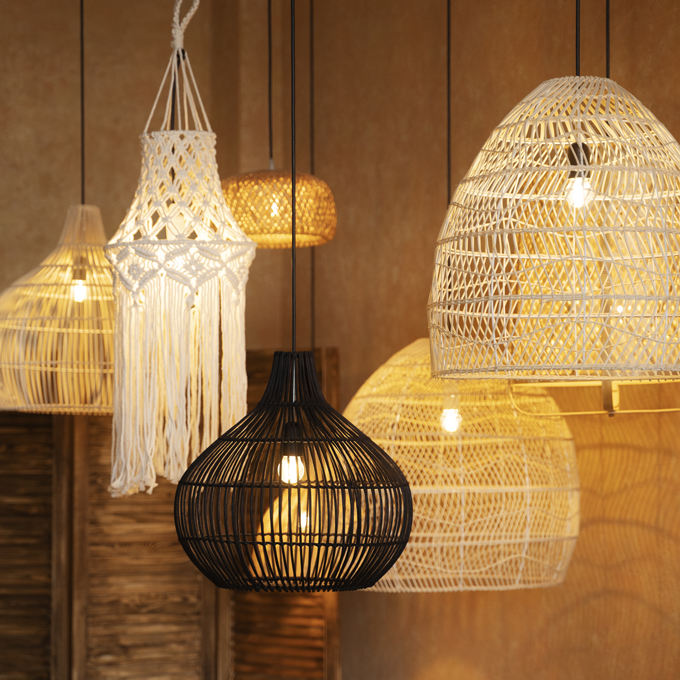 Boho lanterns can add a magical and whimsical touch to the decor. These lanterns come in various styles, from Moroccan-inspired designs to vintage-inspired ones. And they can be made of different materials such as metal, glass, or woven fibers. You can hang them from trees, place them on tables, or use them as a backdrop to create a warm and inviting atmosphere. You can also mix and match different styles and sizes of lanterns to add visual interest and create a bohemian ambiance. Boho lanterns are a must-have decoration for any romantic and dreamy Bohemian wedding.
Boho rugs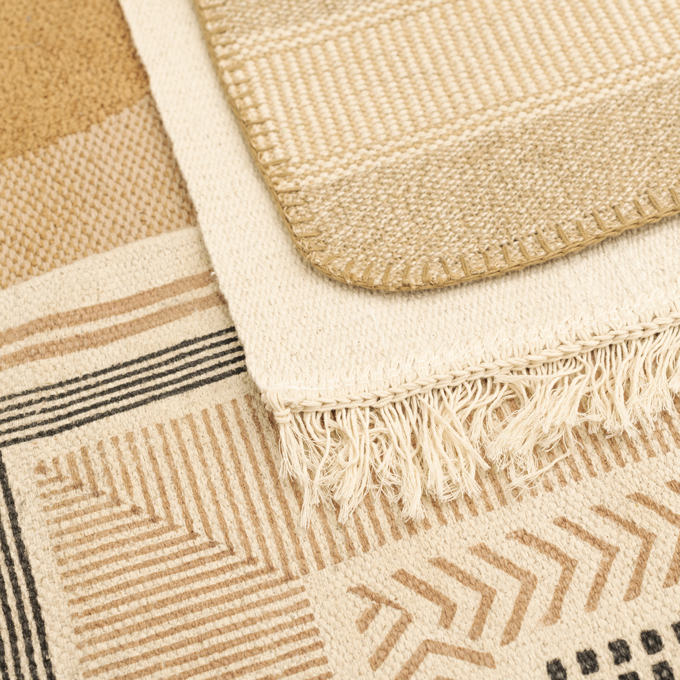 These vibrant and colorful rugs add warmth, texture, and coziness to any space they are laid upon. The boho rugs come in various colors, patterns, and sizes, ranging from Persian-inspired motifs to tribal prints. These rugs can be used for multiple purposes, such as photo backdrops, aisle runners, or table runners. They can also create a cozy, inviting seating area with floor cushions and low-seated tables. In short, Bohemian rugs are an excellent way to bring a touch of personality and uniqueness to your wedding decor, creating an inviting and memorable space.
Dreamcatchers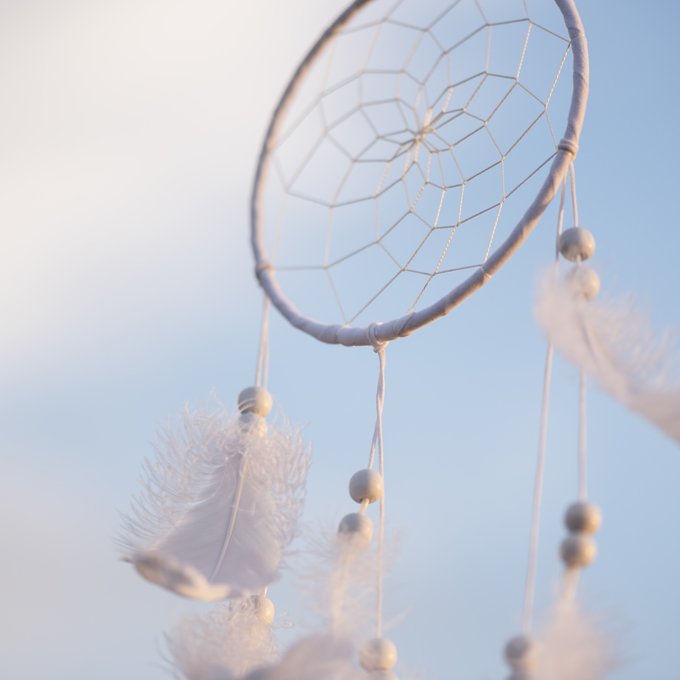 Dreamcatchers are the perDreamcatchers are the perfect statement piece for a Bohemian wedding. They add an ethereal and mystical touch to the decor. These beautiful handmade pieces are believed to bring good luck. They capture bad dreams, making them a meaningful addition to your wedding day. You can hang dreamcatchers from trees and arches or use them as part of your altar backdrop to create a stunning focal point. You can also customize them in various colors, sizes, and designs to match your wedding color scheme and personal style. From simple and natural to bold and colorful, dreamcatchers are a must-have for any Bohemian wedding.
Macrame backdrop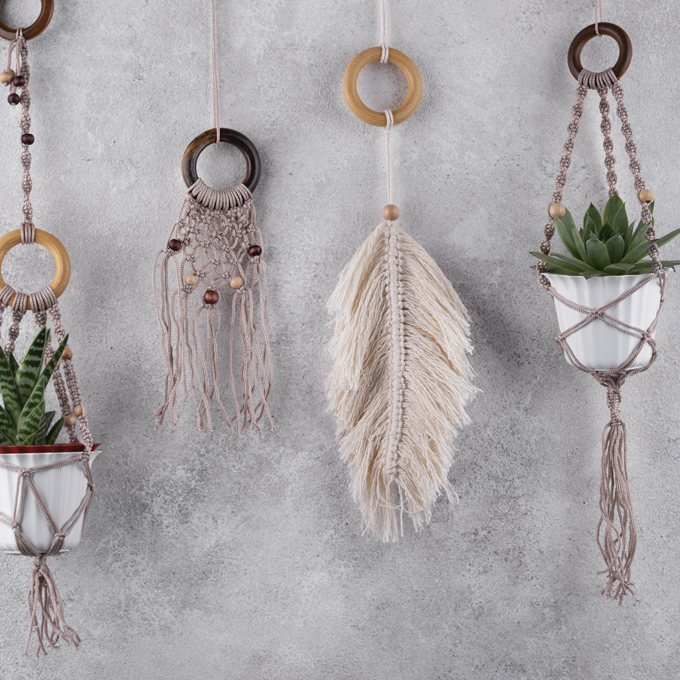 The macrame backdrop is also a perfect choice to add a touch of bohemian elegance. The macrame backdrop is also an ideal choice to add a touch of bohemian elegance. This stunning wall hanging made of knots and fringe gives your wedding ceremony a rustic-chic feel. And you can customize it to suit your wedding theme. You can also opt for a simple, all-white design for a more minimalist look or a colorful woven style for a playful, bohemian vibe. In addition, a macrame backdrop can serve as a photo booth, ceremony arch, or a beautiful decoration that creates a warm and inviting atmosphere.
Flower crown
If you're looking to embrace the free-spirited and romantic vibe of a Bohemian wedding, a flower crown is a perfect accessory for you or your bridesmaids. These beautiful headpieces add a natural and whimsical touch to your look. Flowers and greenery woven together create a stunning bohemian-inspired crown. You can choose blooms that match your wedding color palette or mix and match different flowers for a more eclectic look. Plus, a flower crown is an excellent alternative to traditional wedding veils, allowing you to showcase your personality and unique sense of style. So embrace your inner boho princess and crown yourself with nature's beauty.