When planning a wedding, one of the most important decisions a couple has to make is the choice of venue. Garden weddings have become increasingly popular for their natural beauty, comfortable atmosphere, and customizable decorations. Garden weddings offer a fresh and unique setting that allows couples to create their dream wedding while incorporating the beauty of nature. Of course, one of the essential parts of a garden wedding is its decor. From floral arrangements to rustic accents, there are numerous ways to make your garden wedding look stunning. Today, SHE.SAID.YES will provide some decor ideas to help create a memorable and enchanting garden wedding. So get ready to draw inspiration!
Greenery and Flowers
Greenery and flowers play a vital role in a garden wedding's aesthetics, and they are ideal adornments for arches, centerpieces, tables, aisles, and bouquets. Different foliage types, such as eucalyptus, ivy, and ferns, create rich texture and depth. In contrast, roses, peonies, dahlias, and hydrangeas provide a wide range of colors and lovely fragrances. Ultimately, greenery and flowers foster a romantic, peaceful, and natural ambiance that is perfect for couples to exchange their vows in a garden wedding.
Stunning Decor – Lighting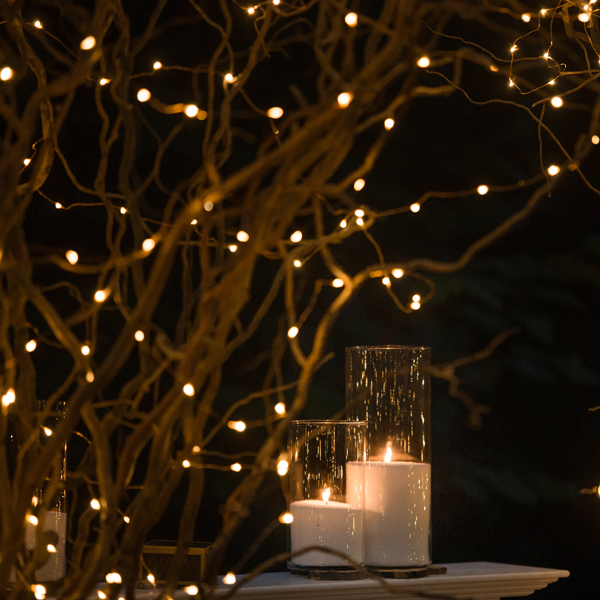 Lighting is a crucial decor element in garden weddings as it creates a magical and romantic ambiance, bringing out the natural beauty of the outdoor surroundings. To achieve this, popular lighting options for garden weddings include string lights, fairy lights, lanterns, candles, and uplighting. These lighting fixtures can highlight the trees, pathways, and wedding arch while providing guests with soft, warm, and inviting illumination. Furthermore, lighting can create stunning visual effects, such as shadows and silhouettes, adding depth and visual interest to the wedding decor. Overall, lighting in a garden wedding creates an intimate and cozy atmosphere, adding warmth and elegance to the outdoor setting.
Rustic Elements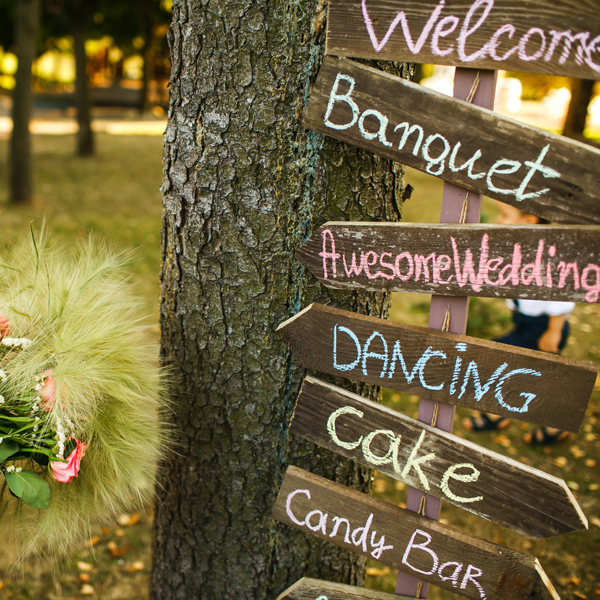 Rustic elements are often used in garden weddings as a decor theme. These elements evoke a cozy, warm, and natural ambiance, complementing the beauty of the outdoor surroundings. Rustic decor often includes earthy tones, natural materials, and simple yet elegant designs. For instance, wooden farmhouse tables, burlap table runners, and mason jars are popular rustic elements in garden weddings. Vintage furniture, old window frames, and handmade signs are also excellent rustic decor options. The rustic decor adds a relaxed and intimate atmosphere, seamlessly blending natural beauty and charm to create a memorable experience for guests.
Hanging Decor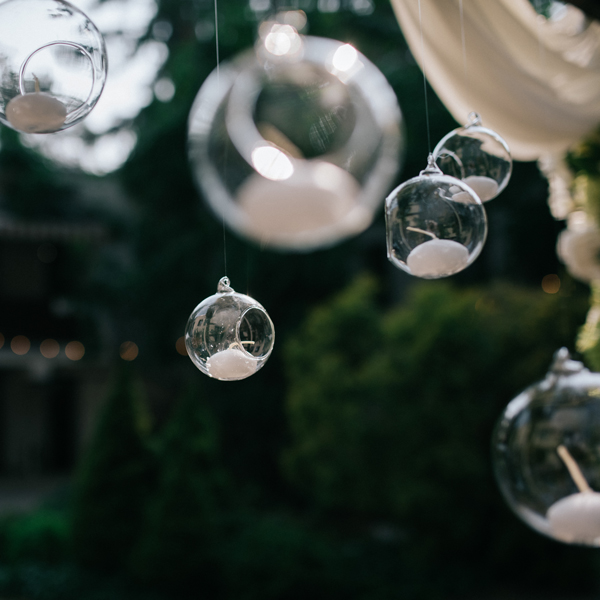 Hanging decor is a unique and stunning decor option that can enhance the beauty of a garden wedding. It creates a magical and romantic feel, adding depth and dimension to the wedding decor. Hanging decor can include chandeliers, lanterns, floral arrangements, and even dream catchers. These elements can be hung from tree branches, pergolas, or even from the ceiling of a tent. Hanging decor provides an excellent opportunity to include eye-catching design pieces fully visible from every angle. This creates a lovely focal point for the wedding, elevating the overall aesthetic of the venue. In a garden wedding, hanging decor adds a touch of whimsy, creating a unique and unforgettable experience for the happy couple and guests.
Garden Installations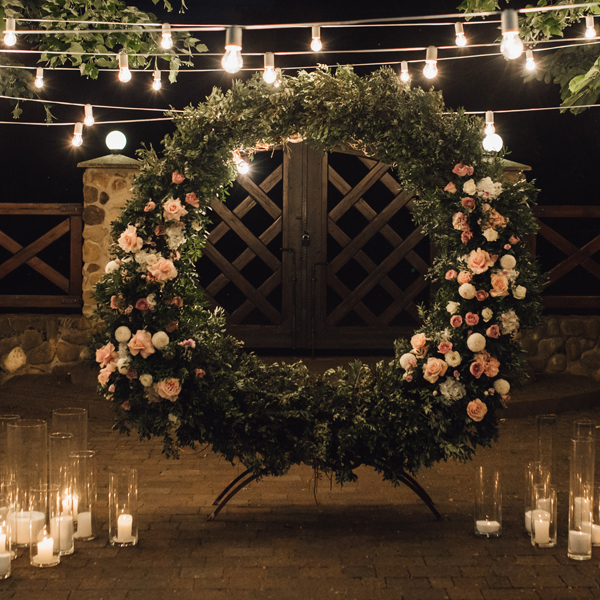 Garden installations are an excellent decor option for garden weddings. They are great decorative pieces that add a natural and organic feel to the setting. Garden installations can be created using driftwood, moss, branches, flowers, and greenery. These installations can be designed to create a beautiful arch, a charming walkway, or even an elegant backdrop for the wedding ceremony. Depending on the wedding theme, installation pieces may vary. For instance, the floral hoops adorned with flowers and greenery will accommodate beautifully a chic garden wedding theme. Garden installations create a unique and beautiful aesthetic that is both charming and memorable. They add visual interest to the garden wedding decor, and the natural elements create a whimsical and romantic atmosphere.
Romantic and Intimate Seating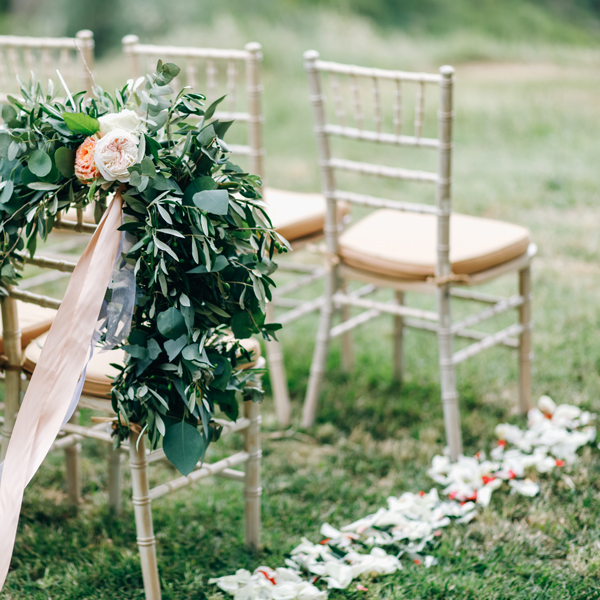 Romantic and intimate seating can enhance the ambiance of a garden wedding with a warm and comfortable environment. Bistro chairs, vintage sofas, and assorted pillows can create a cozy setup. Seating arrangements can be in clusters or a free-form layout to provide a natural flow for guests. Other options, such as benches, swings, soft blankets, and rugs on the grass, add a delicate touch and make it comfortable and inviting for guests. In addition, it provides a great photo opportunity and can create stunning memories. Romantic and intimate seating arrangements are perfect for creating an intimate and cozy vibe at a garden wedding, making it a beautiful celebration to remember.