As wedding culture recovers from the shock of the covid-19 epidemic, newlyweds are rekindling their passion and enthusiasm with a personalized style and a bold breakthrough. However, modern young people are also clever and farsight. From the wedding in 2022, they've realized the significance of sustainability, a theme that will continue to play out in 2023.
1. Vibrant wedding palette and texture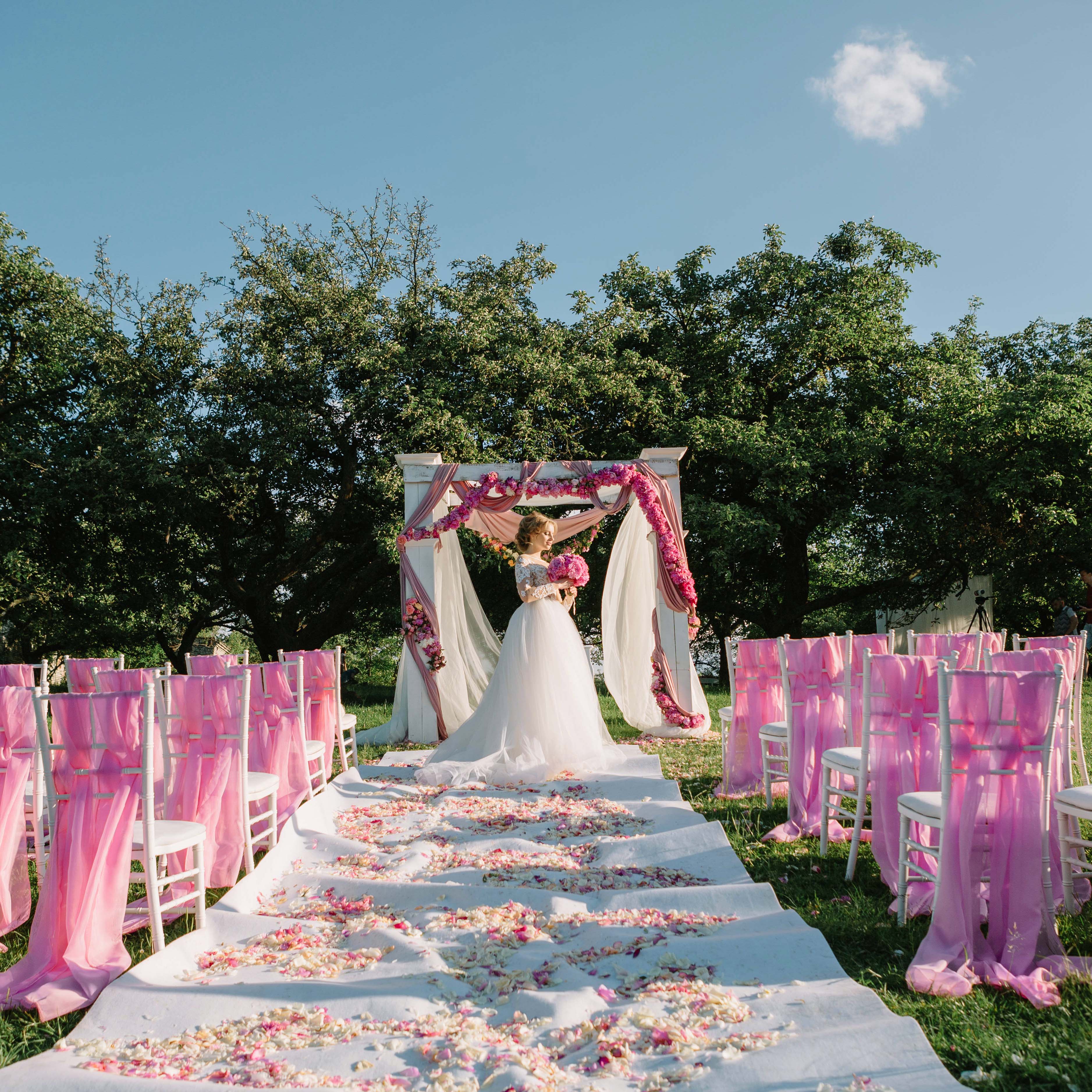 While echoing the primary trend of sustainability, young couples are also apt to choose bright and unabashed colors nowadays. Wild patterns and luscious flowers perfectly show off their unique personalities, passion, and enthusiasm toward a new stage of life. Fanciful jewelry tones, mismatched bridesmaids' dresses, and color-blocked flowers are all perfect decors in bright colors. These whimsical and ingenious designs could easily make a magical contrast color and bring a touch of uniqueness to weddings.
Not only the palette, different textures, and patterns are the spotlights of 2023 as well. From venue settings, bouquet flowers, dance floors, and wedding dresses, we can see an array of beautiful motifs and textures of laces, embroideries, and silk everywhere.
2. Wedding Decoration Theme: Naturalism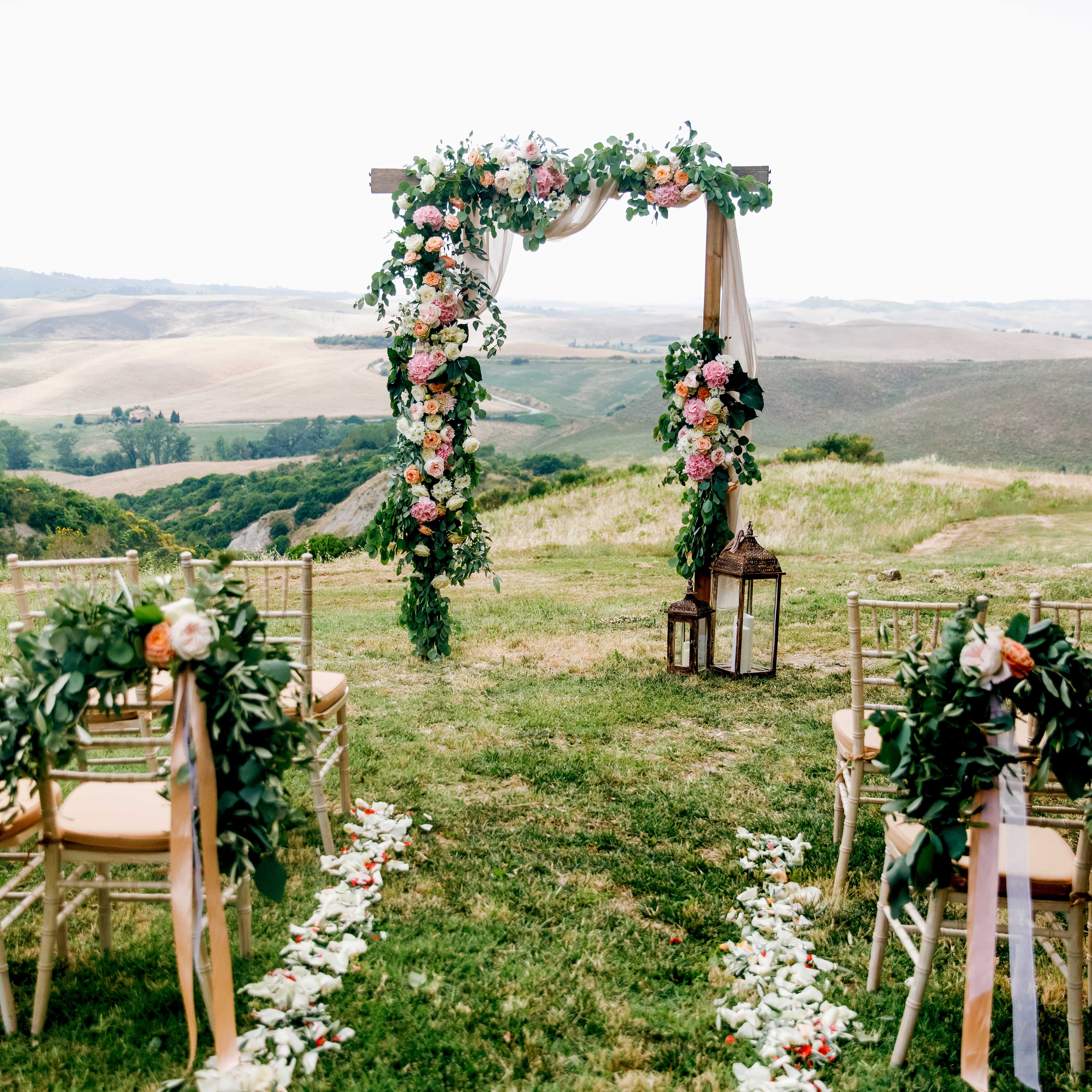 Despite the call of the bright colors and intricate textures, we can find a stronger natural vibe through the seasonal flowers and greenery from every corner of 2022 weddings. That makes the popularity of outdoor weddings and indoor plant decorations. Professional wedding planners predict that naturalism will play a role in most weddings by 2023. Outdoor weddings with luscious landscapes or indoor weddings that mimic lush forests are trendy for your weddings. It adds a mystical touch, elevates your wedding's level, and creates a comfortable environment.
3. Band-new Tent and Intentional Lighting
Additionally, outdoor weddings have recently gained popularity due to the demand for sustainability and the desire to be in close contact with nature. Therefore, elegant tents and bright lighting gradually appeared more at young couples' weddings than ever before. As a result, Many wedding planners believe that lighting art is the new décor, and it's an ideal partner for tents.
Unlike simple and old-fashioned framed or pole tents, innovative tents are no longer limited to single gable tents or sailcloth tents. Instead, they're incredibly detailed, with a vast space for guests. The marquee-style structures are rising now. We've seen stunning greenhouse structures built overnight in places you couldn't even imagine existed. Combing with the dainty lighting, it's taking outdoor weddings to a whole new level.
4. Residential Wedding Decoration
The last point is residential wedding decoration. Unlike the minimalist and modern wedding decorations pursued before, couples seem to be more interested in choosing other ornaments. Recovering from the epidemic, they'd like to choose sophisticated, residential decor to welcome their new life in the post-epidemic era. They tend to create a comfortable, welcoming, and beautiful environment, an intimate gathering space. Its residential style allows entertaining to feel right at home.