As the weather grows warmer and flowers bloom, March comes to a close. If you're searching for unique jewelry to commemorate this month, why not consider aquamarine jewelry - the month's birthstone? SHE.SAID.YES  has selected some delicate aquamarine stackable rings just for you. The stackable design provides you with more possibilities to create your style. So don't miss out on these dainty rings, and end March with a beautiful blue memory.
Unique Stackable Rings – By My Side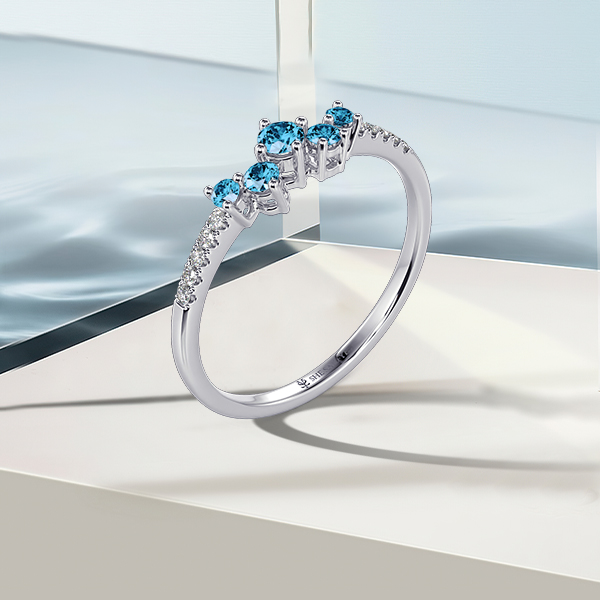 Finding a ring you'll love for a lifetime is something to celebrate. This ring's unique patchwork design adds a touch of personality to any outfit, while the round cut stones give it a classic and timeless look. It's not just a statement piece—it's a staple accessory that can be worn daily or reserved for special occasions. This ring is versatile, and you can wear it alone or stack it with other rings from our Stackable Collection to achieve a bolder look.
I Promise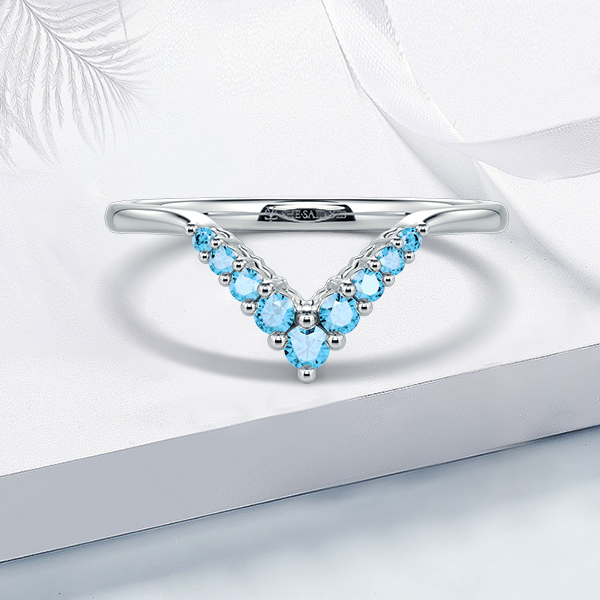 This elegant ring adds a touch of sophistication to any outfit. The shared prongs beautifully showcase the nine sparkling round-cut stones emitting a radiant glow. And the V-shaped shank complements the curvaceous design, making it a perfect match for your existing rings. Wear it as a standalone piece or stack it with other rings for a personalized touch. Either way, this ring is sure to elevate your everyday look.
Because of You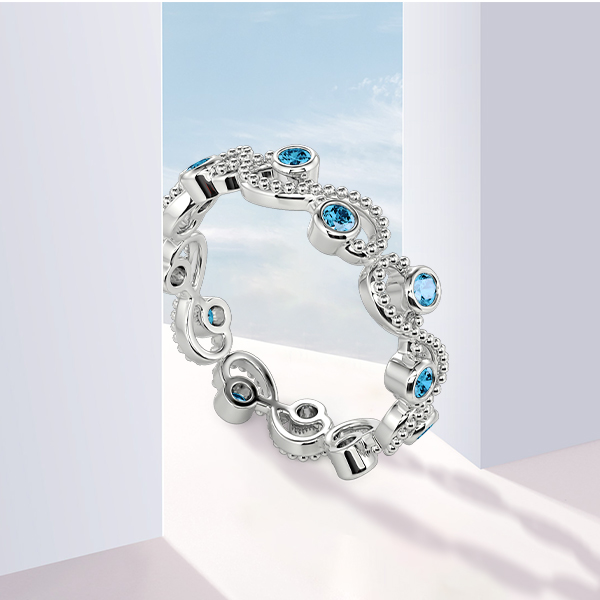 This breathtaking eternity wedding band is designed to be a statement piece on your big day. It will elevate any bridal look with a unique twisted design and shimmering round-cut stones in a bezel setting. And the intricate milgrain embellishments give a vintage flair to the band, adding an extra touch of elegance to your wedding attire. So whether you stack it with your engagement ring or just wear it alone, this chic band will make a lasting impression.
The Best Memories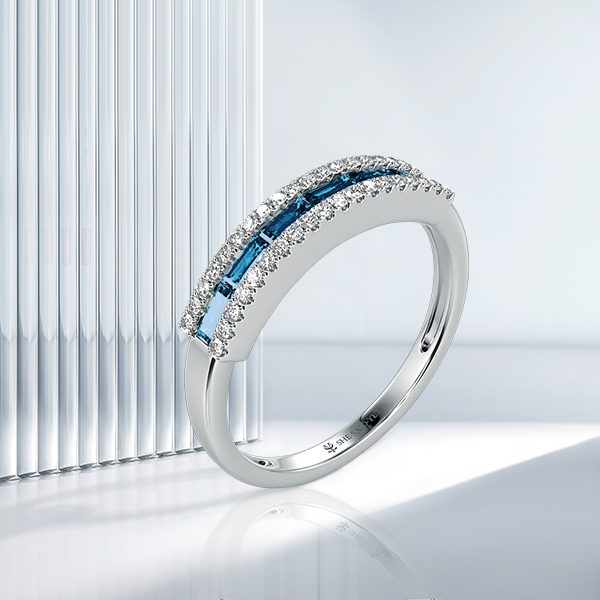 This wedding band is a stunning piece of jewelry that dazzles with its three continuous rows of sparkling stones. Flawlessly set in a channel, Six emerald-cut gemstones create an impressive contemporary design. The round-cut gems in a pave setting add an extra touch of elegance and give this band a distinctive allure. With its timeless beauty, this wedding band is the perfect witness to your most cherished memories on your special day.
Love at First Sight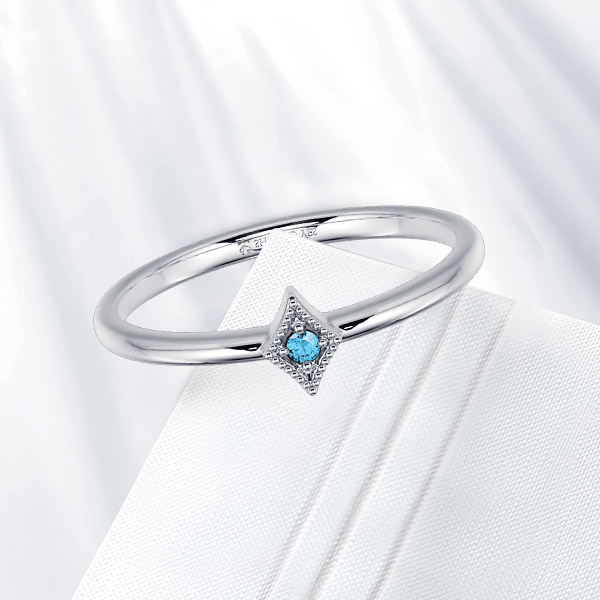 The scintillating round-cut stone at the center of this lustrous shank is simply captivating. Adorned by a rhombus frame and held in a prong setting, it creates a fascinating look. With exquisite milgrain embellishments along the edges, the ring has a unique appeal bound to turn heads. To wear it solo or stack it with other rings, this piece will showcase your inner beauty and add a touch of glamour to any outfit.