Spinel—a mesmerizing gemstone renowned for its captivating hues and timeless elegance. With its vibrant colors and remarkable durability, Spinel is not only a symbol of beauty but also an embodiment of strength. Follow SHE.SAID.YES to delve into the allure of Spinel and unlock the secrets behind this extraordinary gemstone.
Overview

It is a captivating gemstone known for its brilliant colors and exceptional durability. Due to its rich hues ranging from vibrant reds and blues to softer pinks and purples, people often mistake spinel for other gemstones like rubies and sapphires. With a Mohs hardness of 8, this gem is highly resistant to scratches and is ideal for everyday wear in various forms of jewelry. Its popularity has grown as more people discover its beauty and affordability than other gemstones.
Origin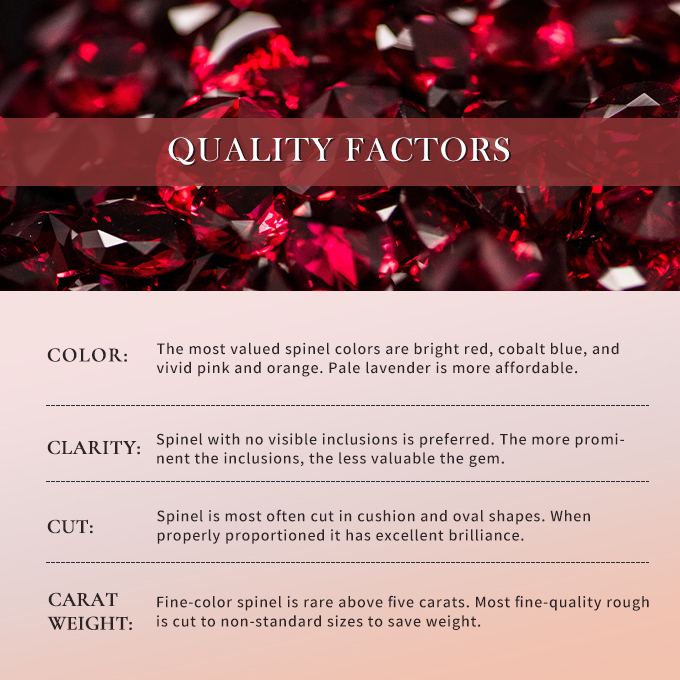 It has a fascinating origin traced back to various geological processes. It forms in metamorphic and igneous rocks, often alongside minerals like corundum and garnet. Spinel appears in different parts of the world, including Myanmar (formerly Burma), Sri Lanka, Thailand, Afghanistan, and Tanzania. The formation location influences spinel's colors and characteristics. For example, the famous "Burmese" spinel is gaining renown for its intense red color, while spinel sourced from Sri Lanka showcases a range of vibrant hues. Overall, the origin of spinel adds to its allure and makes it a sought-after gemstone in the world of jewelry.
The History of Spinel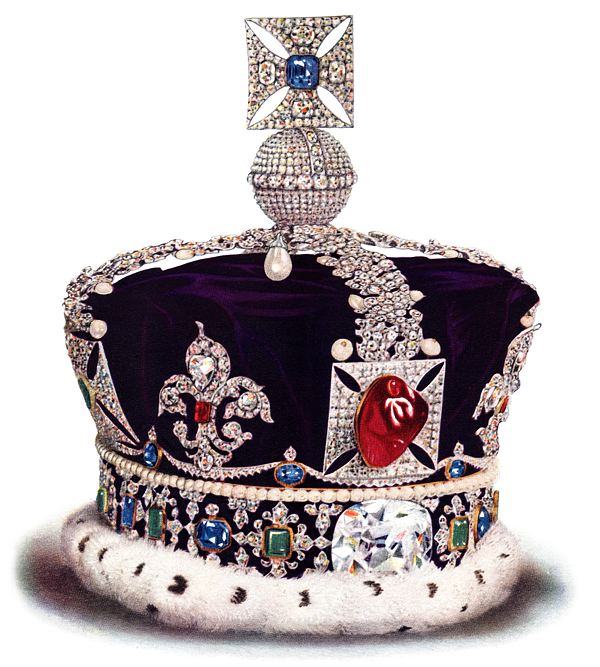 This gem boasts a rich history that spans centuries. Its vibrant colors often made it mistaken for other gemstones like ruby or sapphire. In fact, several famous gemstones believed to be rubies turned out to be spinels upon closer examination. One notable example is The Black Prince's Ruby, set in the British Imperial State Crown. For a long time, people mistakenly believed this magnificent red gemstone to be a ruby until they revealed its true identity as a large spinel.
Spinel has been highly valued throughout history. It gained particular popularity during the Renaissance and adorned many royal and noble jewelry collections. The allure of spinel lies in its exceptional brilliance, vibrant colors, and durability.
In the world of gemstones and jewelry, spinel maintains high regard today. Collectors and jewelry enthusiasts seek out spinel for its wide range of colors, such as red, pink, blue, purple, and orange. Spinel's captivating history and stunning beauty contribute to its enduring popularity in the gemstone market.
Benefits and Properties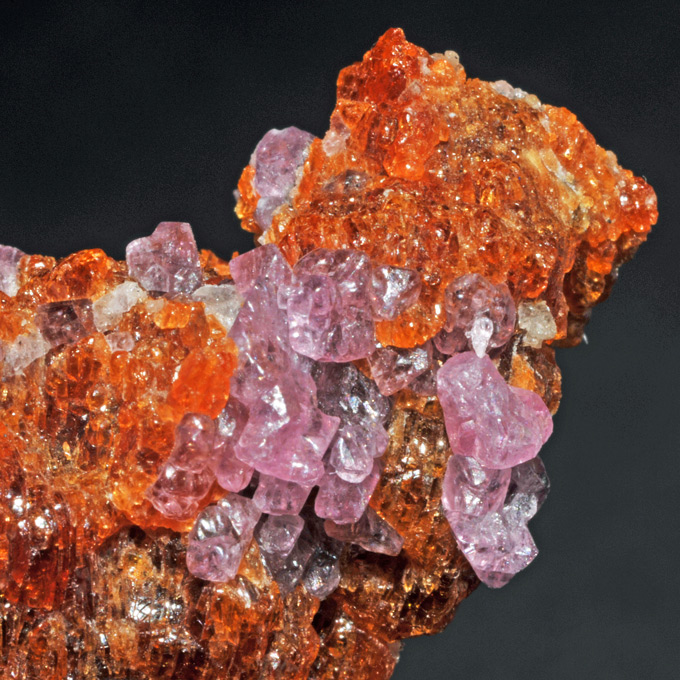 This gem is a captivating and versatile gemstone, known for its vibrant colors, durability, and brilliance. It offers a unique and distinctive look with hues ranging from red to black. People believe that spinel, beyond its aesthetic appeal, enhances focus, energy, and emotional balance with its metaphysical properties. Whether worn as jewelry or used in other creative ways, it offers a rare and captivating gemstone experience.