In our previous journey, we explored the mesmerizing allure of famous sapphires, immersing ourselves in the enchanting tale of the legendary Star of India—a renowned star sapphire. Today, we invite you to delve even deeper into the captivating realm of these celestial treasures. Brace yourself to be spellbound as we unveil the mystique veiling these extraordinary gems. Join SHE.SAID.YES on this extraordinary journey of discovery.
Overview
Star sapphires represent a distinctive type of sapphire gemstone. They are famous for their mesmerizing asterism, creating a unique star-like phenomenon on their surface. These precious stones, primarily discovered in Sri Lanka, display a captivating six-rayed star pattern when illuminated. People hold star sapphires in high regard due to their rarity and symbolism of wisdom, intuition, and divine guidance. Their enchanting allure and celestial beauty continue to captivate gemstone enthusiasts and collectors, making star sapphires highly sought-after treasures in the world of geology.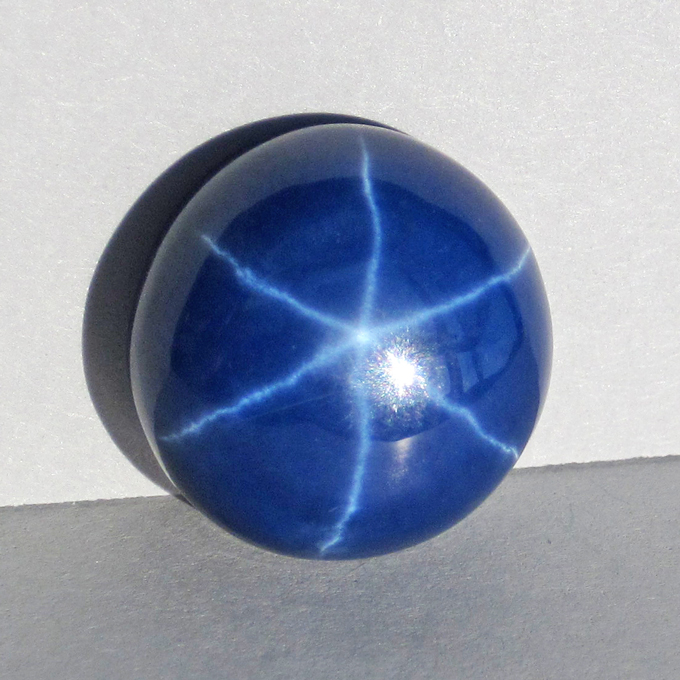 Formation and Properties
Star sapphires form when corundum crystallizes within metamorphic or igneous rocks. During their formation, the crystal structure of star sapphires traps needle-like rutile inclusions. And this results in the mesmerizing asterism effect. Additionally, star sapphires possess exceptional durability, ranking nine on the Mohs scale due to their high hardness level. They are available in a range of colors, including blue, pink, purple, yellow, and black. The clarity of star sapphires varies, with some displaying a well-defined and sharp star, while others exhibit a softer and more diffuse effect.
The Star Effect (Asterism)
The star effect, also referred to as asterism, adds to the enchantment of star sapphires. Within the gemstone, needle-like inclusions reflect light and produce a mesmerizing six-rayed star pattern. This exceptional optical phenomenon contributes to the high desirability of star sapphires among gem enthusiasts. Moreover, when viewed under a single light source, the star seems to gracefully move across the gem's surface, creating a captivating shimmer reminiscent of a dance. It evokes a feeling of awe and adds a celestial beauty to these extraordinary gemstones.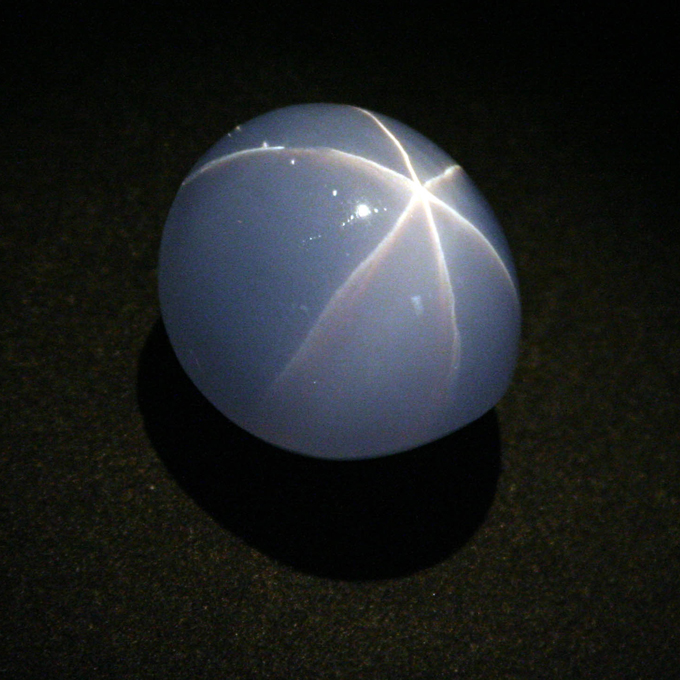 Value and Rarity
Various factors, including the intensity and color of the star effect, overall gemstone quality, and size determine the value of star sapphires. Firstly, a vibrant, well-defined star contrasting against a saturated background color is highly prized. Secondly, exceptional gemstone quality, including clarity, transparency, and cut, also adds value. Besides, while larger star sapphires are generally more valuable, the star effect's quality and overall beauty are crucial. High-quality and rare star sapphires are highly desirable among collectors and gem enthusiasts. Overall, the combination of a vivid star effect, intense color, and exceptional quality makes them coveted additions to gem collections and jewelry.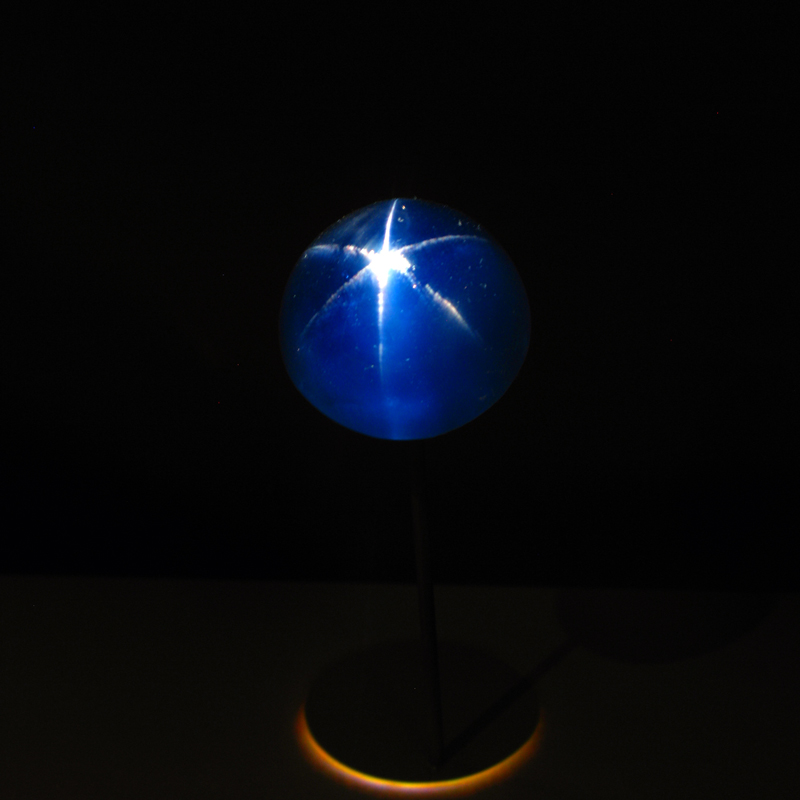 Famous Star Sapphires
The renowned star sapphire, the Star of India, weighs 563.35 carats and exhibits a captivating blue color and a distinct star effect. The American Museum of Natural History houses this gem, which gained notoriety when thieves stole it in 1964, and authorities later recovered it. Another famous star sapphire, the Star of Bombay, weighs 182 carats and showcases a deep blue hue and a well-defined star pattern. Douglas Fairbanks gifted this gem to Mary Pickford, which is believed to bring good luck. The Smithsonian Institution displays the Star of Bombay.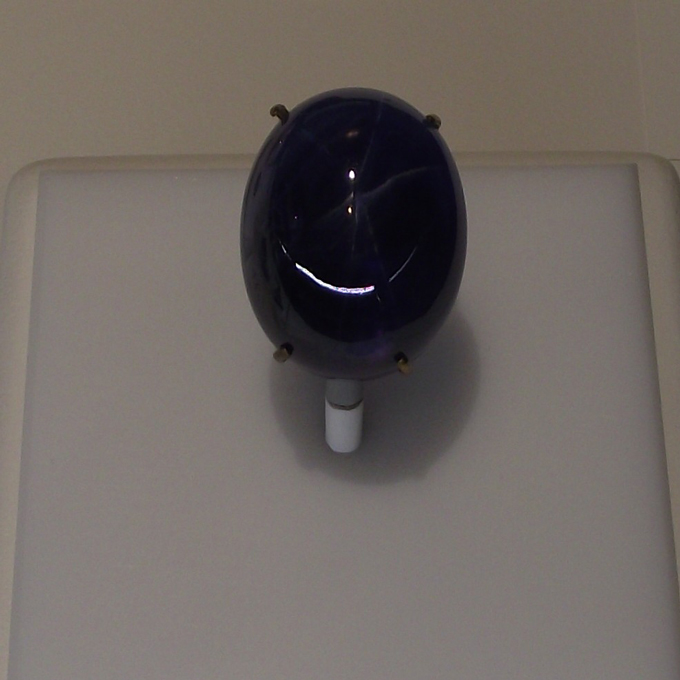 Star sapphires, with their enchanting asterism and celestial beauty, have captivated gemstone enthusiasts and collectors for centuries. Their unique optical phenomenon and exceptional durability and rarity make them highly valued and sought after. Whether adorning jewelry or displayed in gem collections, star sapphires evoke a sense of wonder. And add a touch of celestial magic to the world of gemstones.