The February born shall find
Sincerity and peace of mind,
Freedom from passion and from care,
If they, the amethyst will wear.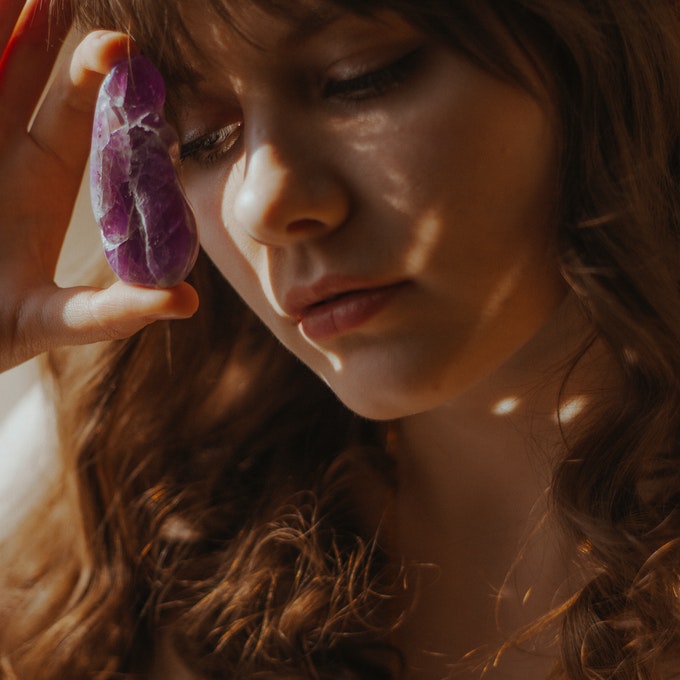 What is Amethyst?
It is a variety of beautiful crystal family member, the most prominent purple gemstone for personal adornment. It exists in a wide range of attractive purple colors, like reddish purple, violet purple and bluish purple. In addition, it has a Mohs hardness of 7, thus making it durable enough for embedding in jewelry.
The word Amethyst originates from the Greek word "amethystos" which means "remedy against drunkenness." Because the Greeks thought that wearing amethyst could keep them from falling drunk, this meaning is well reflected in the healing properties of this gemstone.
From the ice-blasted corners of Siberia to the sultry rainforest of Brazil, it can be found across the globe. The three famous origins of amethyst are Korea, Brazil and Zambia.
The amethyst geode market is very strong, so tourist attractions based on amethyst caves have also begun to emerge for people. The Enchanted Cave is the largest amethyst cave in the world. Formed over 120 million years ago in northern Uruguay, it is approximately 5.5 meters wide and weighs about 20 tons!!! You can explore this crystal cave and discover a deeper spiritual connection.
Lore and legend 
Ancient Rome legend goes that in revenge for a dispute with Diana, Bacchus, the god of wine, announced that a beast would eat the first woman he met later. A young girl named Amethyst happened to walk along a forest path and met the Bacchus. Then as predicted, the beast chased the girl all the way. But at the most critical moment, Diana came to her aid and turned the girl into a pure stone. Then Bacchus witnessed this scene and felt remorse. So he poured red wine on the stone girl, and the stone turned into a charming amethyst.
The most expensive and difficult color to make in ancient times was purple, so it has long been the color of nobility and royalty. As the protector of Christianity and the British Church, amethyst plays a significant role in several British Crown Jewels. It is also a favorite of Catherine the Great, and Egyptian royalty. While the regalia of other kingdoms such as France, Georgia, and Norway bear amethyst jewels, none are more extravagant than those of Britain.
Symbolism and significance
Amethyst is the symbol of peace, courage and inner strength, so people also wear it to eliminate impatience;
It can help you keep a calm and clear head, its energy can peel away the veils that cloud your judgment and straightforward thought;
This wonderful crystal will also foster creative output, brilliant ideas, and dedicated work.
It is also a great gift to celebrate the 33rd wedding anniversary.