Wedding dress trains are exquisite and everlasting details that enhance a bridal gown's elegance, drama, and romance. From the delicate sweep train to the gorgeous cathedral train, there are numerous train options available, each possessing its distinctive style and length. In this blog, SHE.SAID.YES will present five types of wedding dress trains for your consideration. Let us delve into the enchanting world of trains!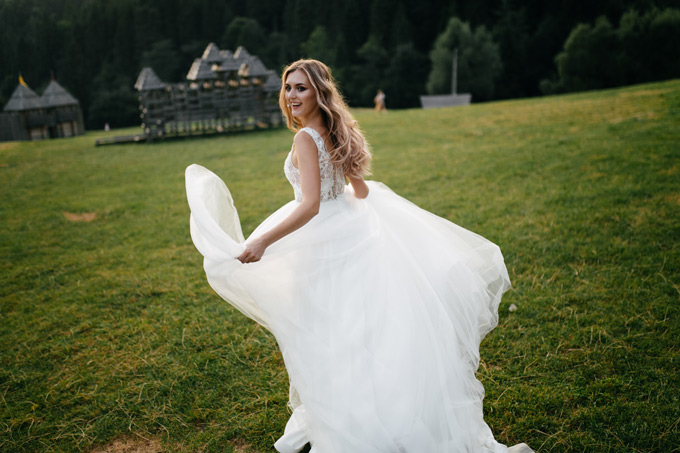 What's the Wedding Dress Train?
The wedding dress train is an elongated fabric that extends from the back of the dress, trailing behind the bride as she walks. It adds elegance and drama to the dress. Trains vary in length, with popular options like sweep, chapel, cathedral trains, etc. Each train style offers a unique aesthetic, allowing brides to choose the perfect train length for their desired look.
Different Types of Wedding Dress Trains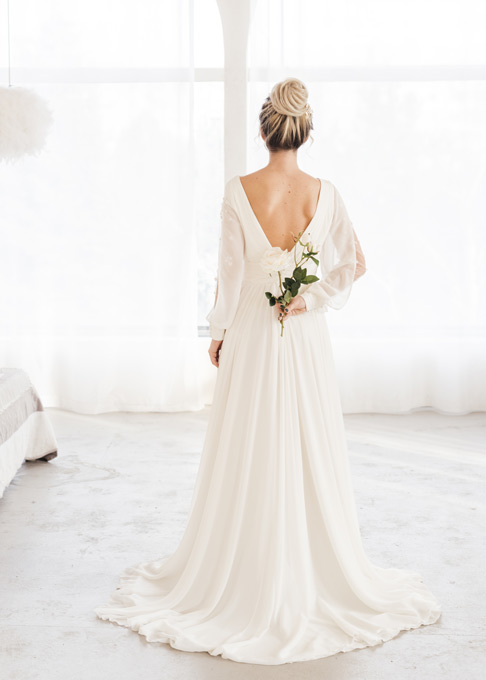 Sweep Train
A sweep train is a charming and effortless type of train. It extends about 6-12 inches from the waistline, barely skimming the ground. It's perfect for brides who want some added drama and elegance to their dress without the weight and fuss of a longer train. Sweep trains are often seen on more casual wedding dresses and are popular for outdoor weddings.
Court Train
A court train is longer than the sweep train yet shorter than the chapel train. It extends approximately 3 feet from the waistline. And it's a popular choice for brides who want a subtle train that adds elegance to their dress without getting in the way. Typically found on formal wedding gowns, court trains are particularly suited for indoor weddings where they exude elegance and sophistication.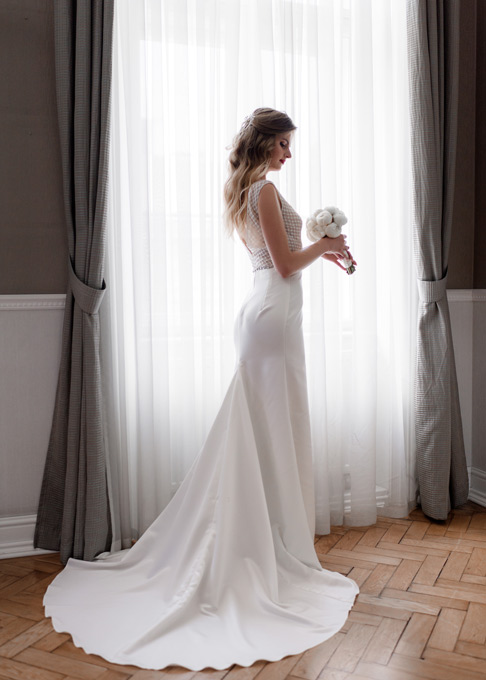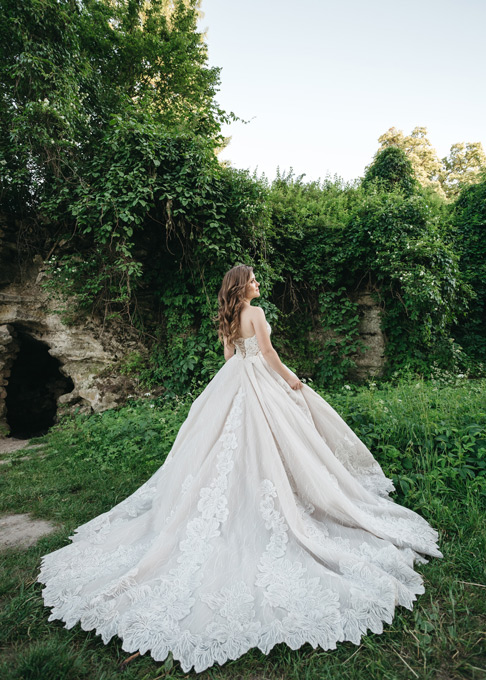 Chapel Train
A chapel train is the most popular choice for a wedding dress train, extending approximately 4-5 feet from the waistline. It is ideal for brides seeking a dramatic, timeless train that exudes elegance. Traditional wedding dresses commonly feature chapel trains, particularly well-suited for formal weddings in churches or grand ballrooms.
Cathedral Train
A cathedral train is the longest and most extravagant type of these five trains, extending approximately 6-7 feet from the waistline. It is perfect for brides seeking the ultimate dramatic effect and a grand entrance. Cathedral trains are suitable for highly-regal events in grand venues such as cathedrals or historic palaces. This type of train creates a regal and majestic look, but managing it can be quite cumbersome. As a result, you'd better entrust the handling of a cathedral train to trained wedding dress professionals.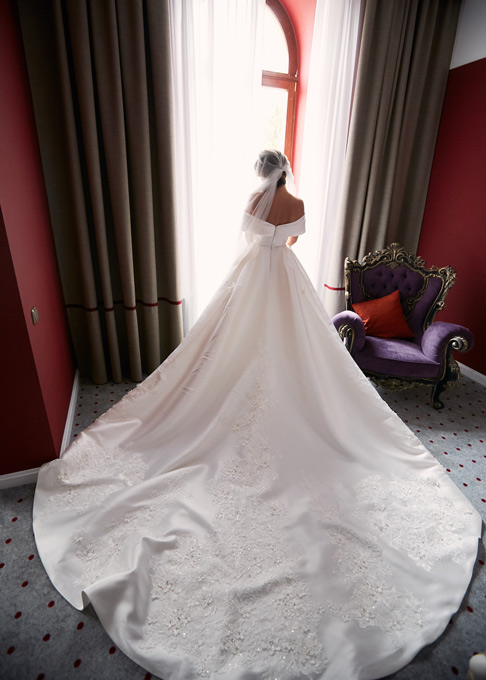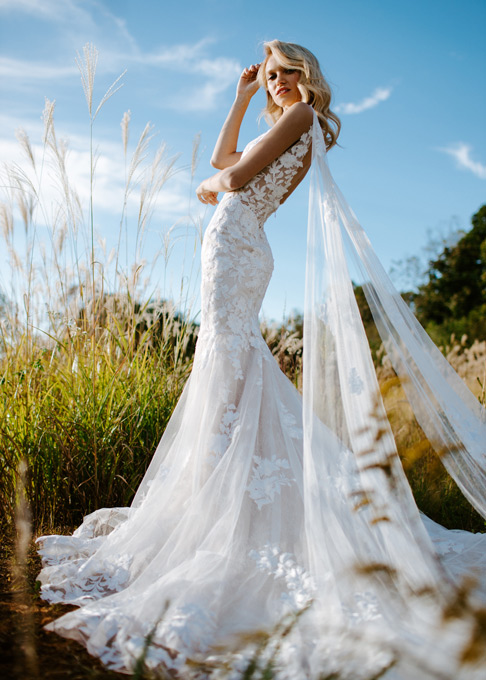 Watteau Train
A Watteau train is a romantic and unique type of train. It attaches to the shoulders of the dress and extends down to the floor in a single panel. This type of train is perfect for brides who want a bohemian or vintage look. Besides, it's also trendy for outdoor weddings. Watteau trains are versatile, lightweight, and easy to manage. These features make them a great option for brides who want a unique, effortless look.