Are you overwhelmed by the process of buying a diamond? Understanding the four Cs of diamond quality - color, clarity, cut, and carat weight - is key to making an informed decision. Each of these factors plays a crucial role in evaluating and determining the quality of a diamond. Today, we will delve into these four factors and explore how they contribute to the overall quality and value of a diamond. Whether you are a diamond enthusiast or considering purchasing a diamond, understanding these factors will help you make an informed decision and select a diamond that meets your preferences and budget. 
1. Color
This refers to the presence or absence of color in a diamond; the less color a diamond has, the more valuable it is. The Gemological Institute of America (GIA) grades diamonds from D (colorless) to Z (light yellow or brown). Diamonds with less color are more valuable due to their rarity and the way they reflect light. For instance, if a diamond falls under the category of D(colorless), it will have a higher value than a diamond with a brown or yellow tint. Other factors that affect diamond color include the presence of nitrogen and other minerals. Additionally, some diamonds undergo treatments to intensify their color, which can also affect their value.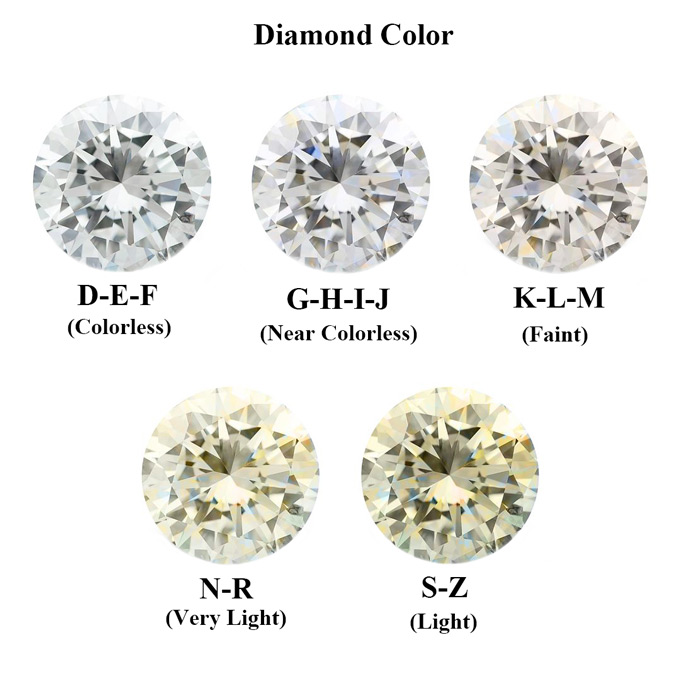 2. Clarity
Clarity refers to internal or external flaws in a diamond, called inclusions or blemishes. It is evaluated on a scale from FL (Flawless), meaning no inclusions or blemishes are visible under 10x magnification, to I3 (Included), with large and visible inclusions. Inclusions and blemishes play a crucial role in determining a diamond's quality and value. Clarity grades F (Flawless) to VVS2 (Very Very Slightly Included) are considered high quality, and diamonds with these grades are more valuable. Additionally, the type of inclusions can impact the diamond's transparency, sparkle, and overall beauty, with common examples including carbon spots, clouds, and feathers.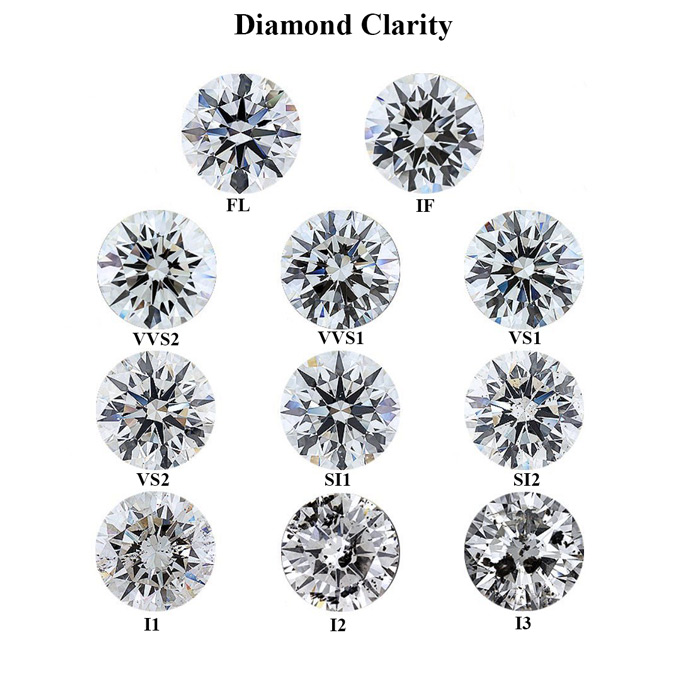 3. Cut
Regarding diamond cut grading, it evaluates the diamond's symmetry, proportion, and polish to determine how it interacts with light. The GIA categorizes diamond cut quality as Excellent, Very Good, Good, Fair, and Poor. And Good grades are considered high quality. Diamond cuts are vital since they affect the amount of light that enters and exits the diamond, making it appear more or less brilliant. A well-cut diamond will reflect light from one facet to another and will not let light escape from the bottom or sides. The symmetry of facets and angles greatly impacts the diamond's beauty.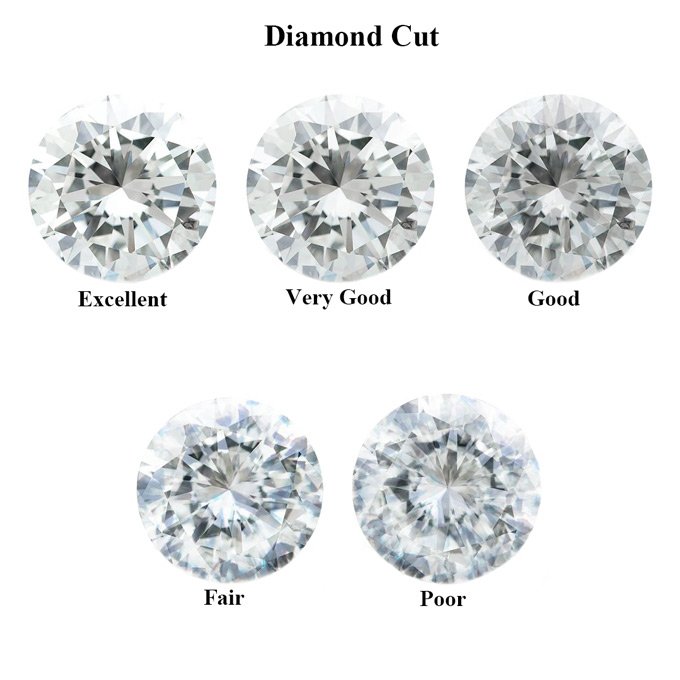 4. Carat
Carat weight, the measurement of a diamond's mass, is another essential factor in determining its value. Simply put, the larger the diamond, the more valuable it is. However, other elements play a significant role in determining its worth. For example, a smaller but well-cut diamond with excellent color and clarity will likely be more valuable than a larger diamond with poor color and clarity. Therefore, when evaluating a diamond's value, you need to consider all four of these Cs.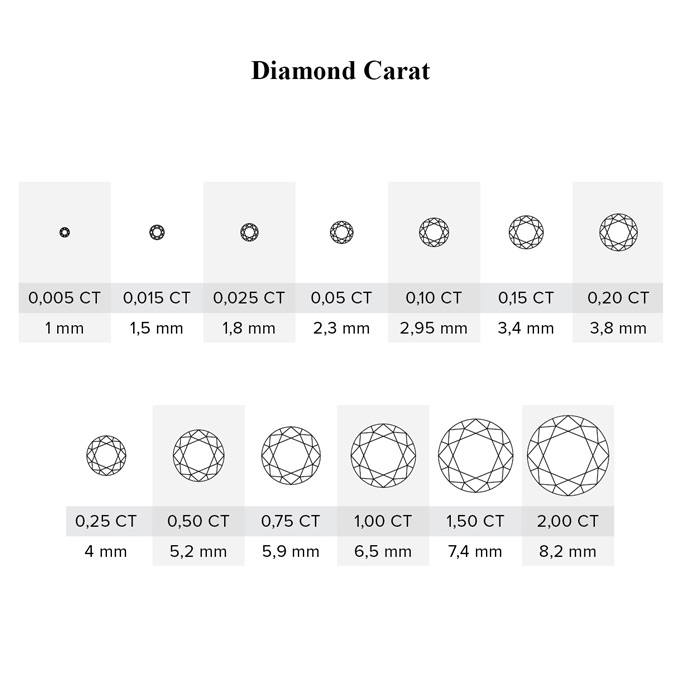 The 4 C's of diamond are color, clarity, cut, and carat. These factors determine a diamond's quality and value. When shopping for a diamond, prioritize each factor instead of focusing solely on size. Understanding the importance of each element helps you make an informed decision. Remember, a diamond's true beauty is the combination of all four C's.