Always the essential and most expectant part of a wedding banquet and the highlight after tying the knot to the newlyweds. No one can't enjoy the post-wedding celebration, sip a glass of wine, and dance with their lover in a tipsy mood. So come with SHE·SAID·YES to perfect your big day with tasty wedding drinks!
Alcohol Wedding Drinks:
As a thoughtful wedding planner. Wedding drinks are one of the significant parts. Whether a signature cocktail, brisk sparkling champagne, a bottle of beer, or a glass of wine, a dazzling variety of liquors is always the most welcomed by your guests.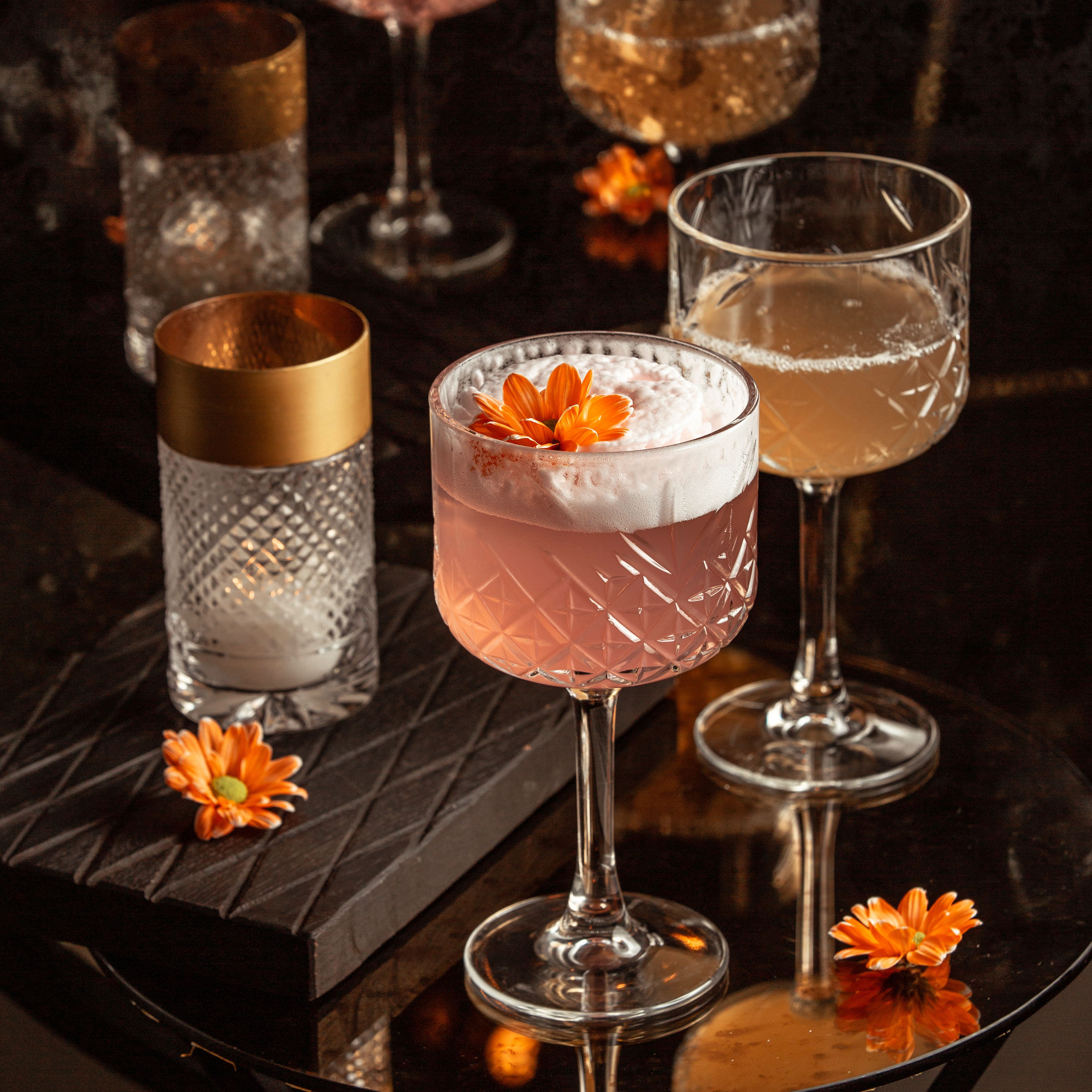 So let's start with the delicious cocktail. It's a must-have for wedding receptions and often a great choice to elevate your wedding sense in a more unique way. The Cardinal has been one of the very favorite signature cocktails for years. It's a fruity drink that is classic and perfect for serving at a spring or summer wedding. And for the chilling autumn vibe, the Caramel Apple Martini is tasty with its caramel and apple cider inside. You can serve all these fancy-colored cocktails on the banquet table or for an elegant cocktail party.
Alcohol often makes up a large portion of an overall wedding budget, while champagne can add to the cost significantly. So, please consider the time, price, and amount before arranging the drinking list. Most of the time, we drink champagne only in time for the toast. Therefore, it is enough to raise a glass and take a sip. These medium-bodied, fruitful flavors fit well with appetizers for that engagement party. However, if you want to try something new or infuse a touch of uniqueness into your drinking list, why not let the beer light up your wedding bar? A mixture of various beers called beer flights is a good option for both entertainment and taste.
Alcohol-free Wedding Drinks:
Now, putting the liquor aside, there must be some people who aren't drinkers or cannot drink alcohol, so please remember to prepare something alcohol-free for your guests considerately. Talk to your caterers about alcohol-free beverages like specialty sodas, flavored waters, and sparkling juices. There is nothing more sour and refreshing than a glass of lemonade at a hot summer wedding.
Despite the refreshing juices, tea, coffee, and hot cocoa are well-matched with sweet desserts and welcomed by our dearest friends. A bar with different varieties of syrups, milk, and toppings is an interactive and fun alternative. In this increasingly colder weather, serving up a hot cup of coffee after dinner or during cake-cutting ceremonies and desserts is one of the most comforting things to do. Also, it might be fun to serve up some local drinks. For example, fresh coconuts with straws to access the sweet water inside from a tropical locale will leave a deep impression on your guests.