To create a sweet memory on this special day, SHE·SAID·YES has written a meticulous necklace shopping guide. Sophisticated and budget-friendly, let our pretty necklaces delight the one you love.
Dedication Of Love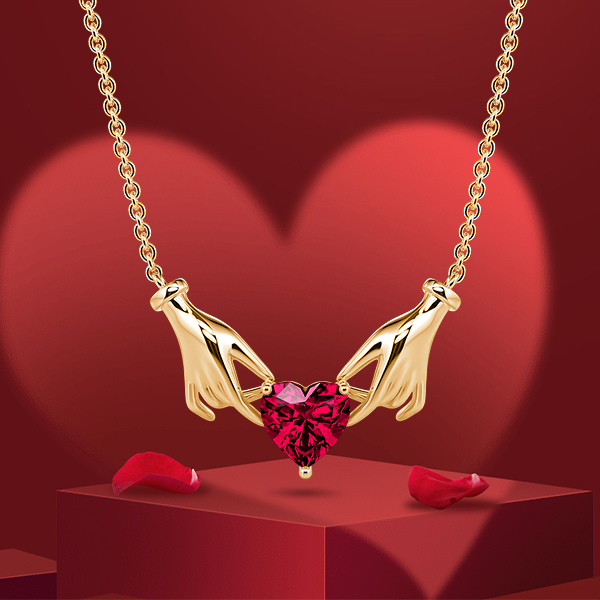 A beautiful and romantic gift to show how much you care for your beloved one, especially on Valentine's day. The distinctive design of the SHE·SAID·YES is inspired by humans' deep love and passion. This pretty necklace features a sparkling heart gem held by a pair of fancy buffed hands. At the same time, the heart symbolizes love, friendship, loyalty, and the pure feeling of the world. Keep ahead of the trends with this brand-new design, and let it witness the sweet time you've been through with them.
Floral Secret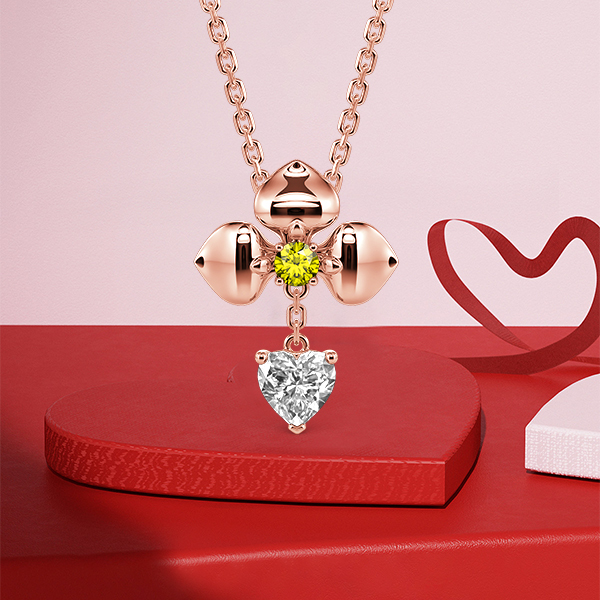 Unique and nifty. Inspired by the sweet and elegant hydrangea, this charming floral pendant is perfect for your lover to embrace spring and Valentine's Day. The graceful appearance outlines three buffed metal petals of peach shape stretching vividly outward. Meanwhile, a striking round gem sets in the center as stamen with fascinating radiance to attract your eyes. Ultimately, another heart-shaped stone dangles below this beautiful flower, adding a touch of rhythm with grace to women's looks.
Infinite Love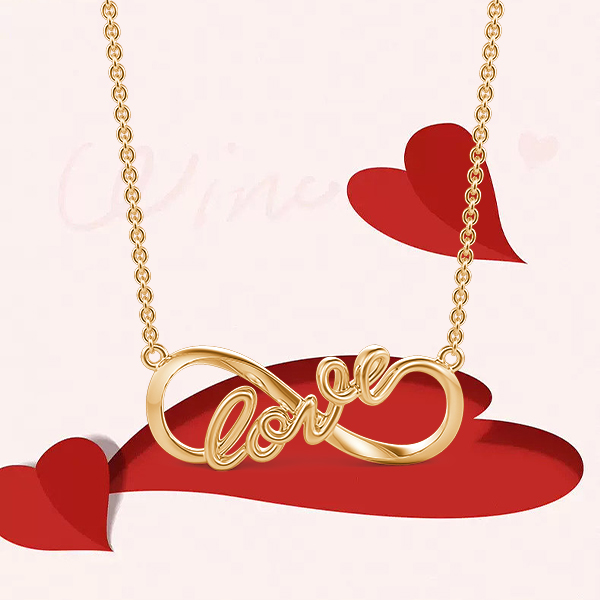 Bold modernity combined with elegant feminity, SHE·SAID·YES creates a magnificent piece of necklace. This is an ideal present for the one you love beyond time. At first, featuring the calligraphic word love that forms the central line of the infinity symbol, this pretty necklace symbolizes the endless love that flows in the river of life. Besides, the profound connotation behind its dainty frame will delight your mood and dress up her excellent day. Whether she prefers gold or rose gold, you'll fall in love with this simply timeless and symbolic accessory.
Flying Flower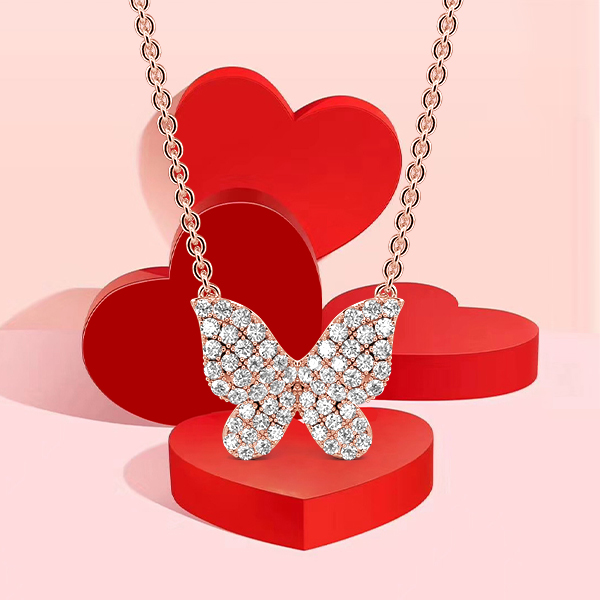 A unique gift to please yourself or to someone hidden inside your heart. The iconic and classic pattern of the butterfly conveys vividness and pretty. The delightful butterfly pendant gleams with numerous shimmering stones all over to present women's attractive glamour. Additionally, it offers a classic and elegant sense and is suitable for any style she prefers. All in all, Hope you can be carefree and fun forever.
A Sweet Dream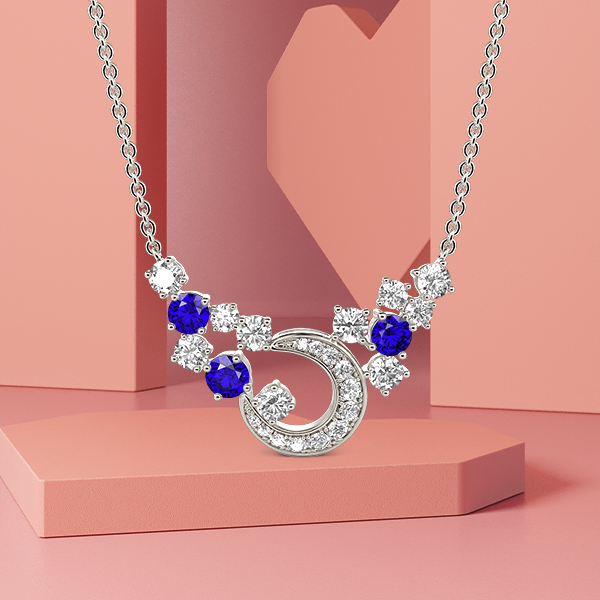 Mystery and enchanting, this dainty and pretty necklace takes inspiration from the twinkling midnight starry sky. Firstly, combined with unique aesthetics and refined craftsmanship, the pure shapes and subtle look define its compelling charisma and sculpt the message of peaceful love. Next, it exhibits well-arranged accents forming a crescent moon in the center, adorning with other scintillating round-cut stones like stars to shine in the black night. A dreamy choice for you, it brings whimsy to any attire. Finally, quintessentially refined and brilliant, this moon pendant is sure to draw all the right kinds of attention.