Discover the epitome of timeless elegance with SHE.SAID.YES's top 5 three-stone engagement rings in the first half of 2023. With their harmonious union of radiant gemstones, exquisite craftsmanship, and the profound meaning behind each stone, these three-stone engagement rings have captured the hearts of couples seeking everlasting beauty and meaningful connections. Behold the captivating allure of the most sought-after three-stone engagement rings!
Top 5 The Beginning Of Love
Captivating and mesmerizing, this exquisite three-stone ring marks the beginning of our eternal love story. With its resplendent oval-cut center stone delicately cradled by four enchanting claws, our bond is beautifully symbolized. Moreover, two dazzling pear-cut accents gracefully adorn the ring in a three-prong setting, further accentuating its brilliance. Additionally, the meticulously polished shank effortlessly captures and reflects light, adding an extra touch of radiance to this magnificent piece. From the very moment our paths intertwined, I knew deep within my heart that our love story was about to unfold. And we are embarking on a journey of eternal happiness and devotion.
Top 4 Time After Time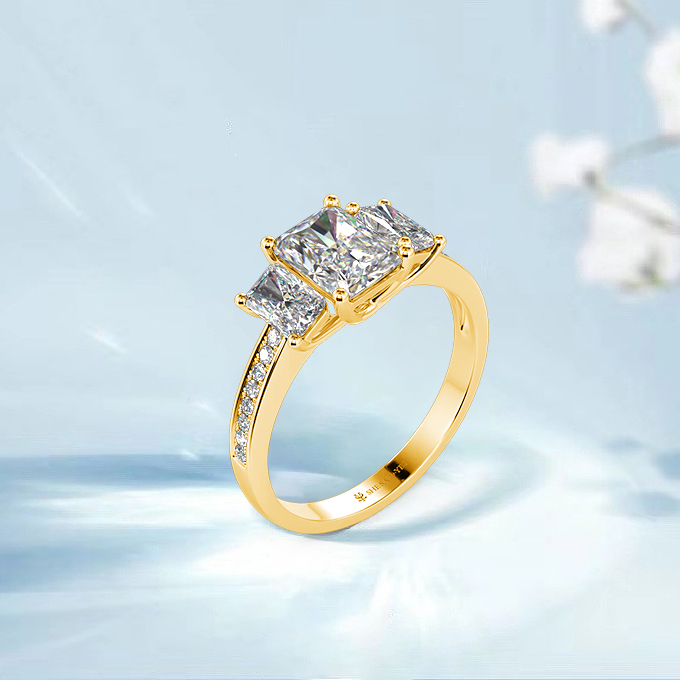 Radiating sheer brilliance, this three-stone engagement ring is a true showstopper. Its captivating design not only showcases a trio of mesmerizing emerald-cut stones but also expertly arranges them along the shank with a stunning channel setting, creating a symphony of sparkle and unparalleled glamour. With each stone exuding its own unique charm, this ring symbolizes the past, present, and future of your love story. Therefore, let this exquisite piece be the guiding light. And it will lead you to a future filled with happiness, love, and an abundance of sweet moments shared together.
Top 3 Lighten My Life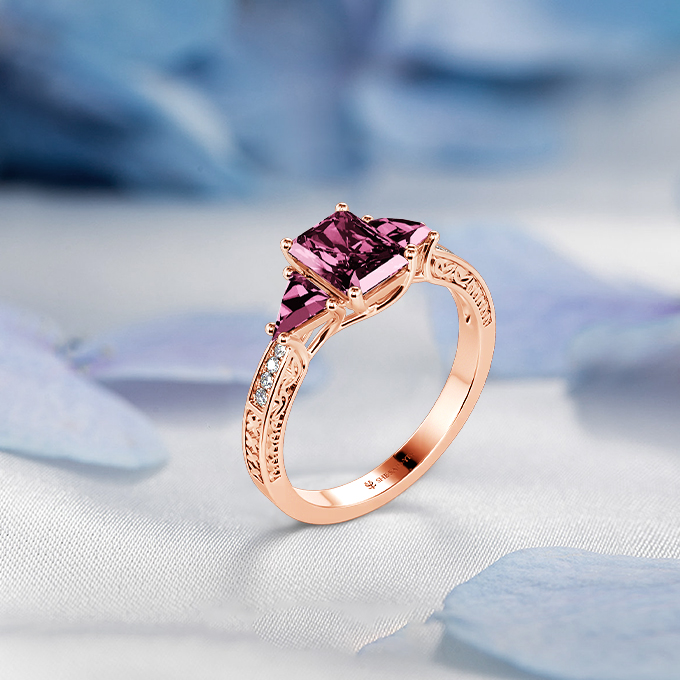 Exuding timeless elegance, this vintage-inspired three-stone engagement ring effortlessly captures the essence of brilliance. Its focal point is a striking emerald-cut center stone, gracefully accompanied by two dazzling triangle side stones. Meanwhile, the meticulously crafted shank boasts intricate vintage patterns and delicate accent stones, adding a touch of sophistication to the overall design. With its unique charm and undeniable sparkle, this ring serves as the perfect gift to express your deep and everlasting love. Let its enchanting allure symbolize the beginning of a beautiful journey together, filled with cherished moments and eternal devotion.
Top 2 Never-ending Story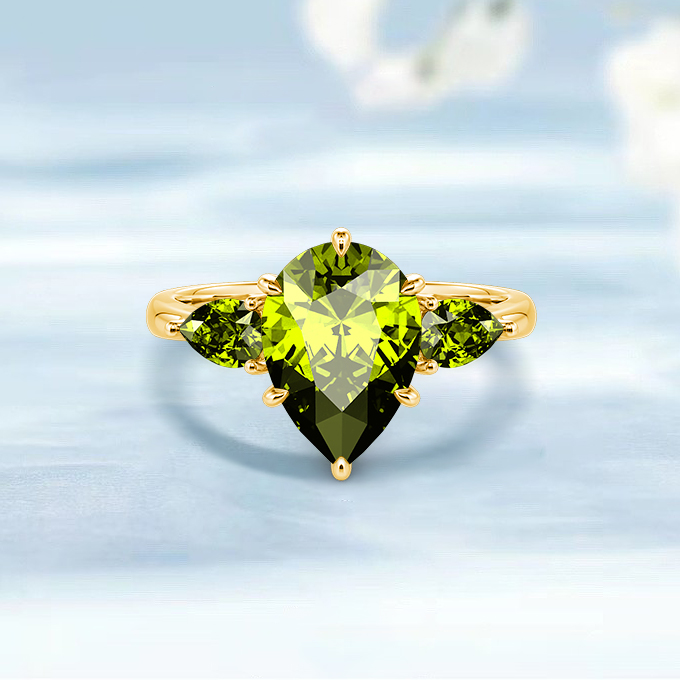 Capture all eyes with this mesmerizing engagement ring, destined to become her absolute favorite. The centerpiece boasts a sizable and radiant pear-cut stone, while two smaller gems gracefully flank it on either side, unveiling a captivating luster that exudes pure elegance. Let this ring be the embodiment of your heartfelt love, as you speak your vows and promise to give her nothing but your very best. Its enchanting beauty will forever adorn her finger, symbolizing a love that knows no bounds.
Top 1 You Are My Angel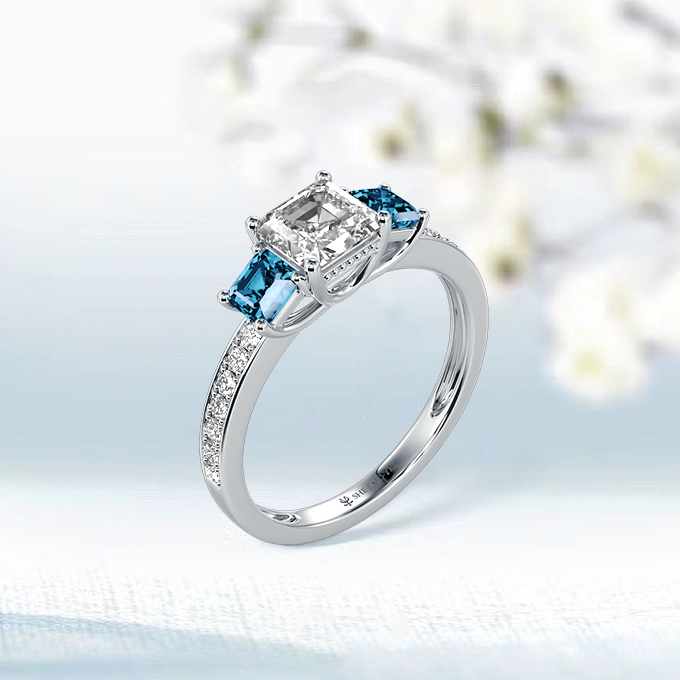 Exuding exquisite elegance, this three-stone ring is a true testament to timeless beauty. The trio of princess-cut brilliant stones adorning the band creates a captivating display of brilliance and sophistication. Moreover, the shimmering accents strategically placed around the center stone reflect light. This enhances its natural radiance and gives it an even more dazzling and elegant sparkle. Crafted with utmost precision and attention to detail, this ring is not only a symbol of enduring love but also a testament to its durability. It is a precious piece designed to withstand the test of time. And it will accompany you throughout a lifetime of cherished moments and everlasting love.