Derived from the Singhalese words "tura mali," which means the mixed-color stone, the October birthstone tourmaline is rich in more hues than other gems. You can easily find a color unique to express your love and passion. Today, SHE·SAID·YES will exhibit the fanciful paraiba tourmalines to show your personality.
No matter color, the tourmaline always shares the same crystal structure. The secret that made it shift from various hues is the different chemical and physical properties hidden inside. Even slight changes in the composition can cause completely different colors.
The Blue Paraiba Tourmaline
Among all the beautiful-colored tourmalines, the paraiba tourmaline is one-of-the-kind. It was found in 1987 at a mine in the Brazilian state of Paraiba. And has become the most prized of all tourmaline colors because of its striking neon color and rarity.
The beautiful paraíbas tourmaline comprises various rare colors, from green, blue, and pink to violet. But the neon blue color with intense saturation and medium tone is one of the highest-value tourmaline currently. In addition, these tourmalines are strongly colored by copper and small amounts of manganese and bismuth. Many of these blue-colored tourmalines also have a secondary green hue, and the stronger shade, the higher the price.
Pink Paraiba Tourmalines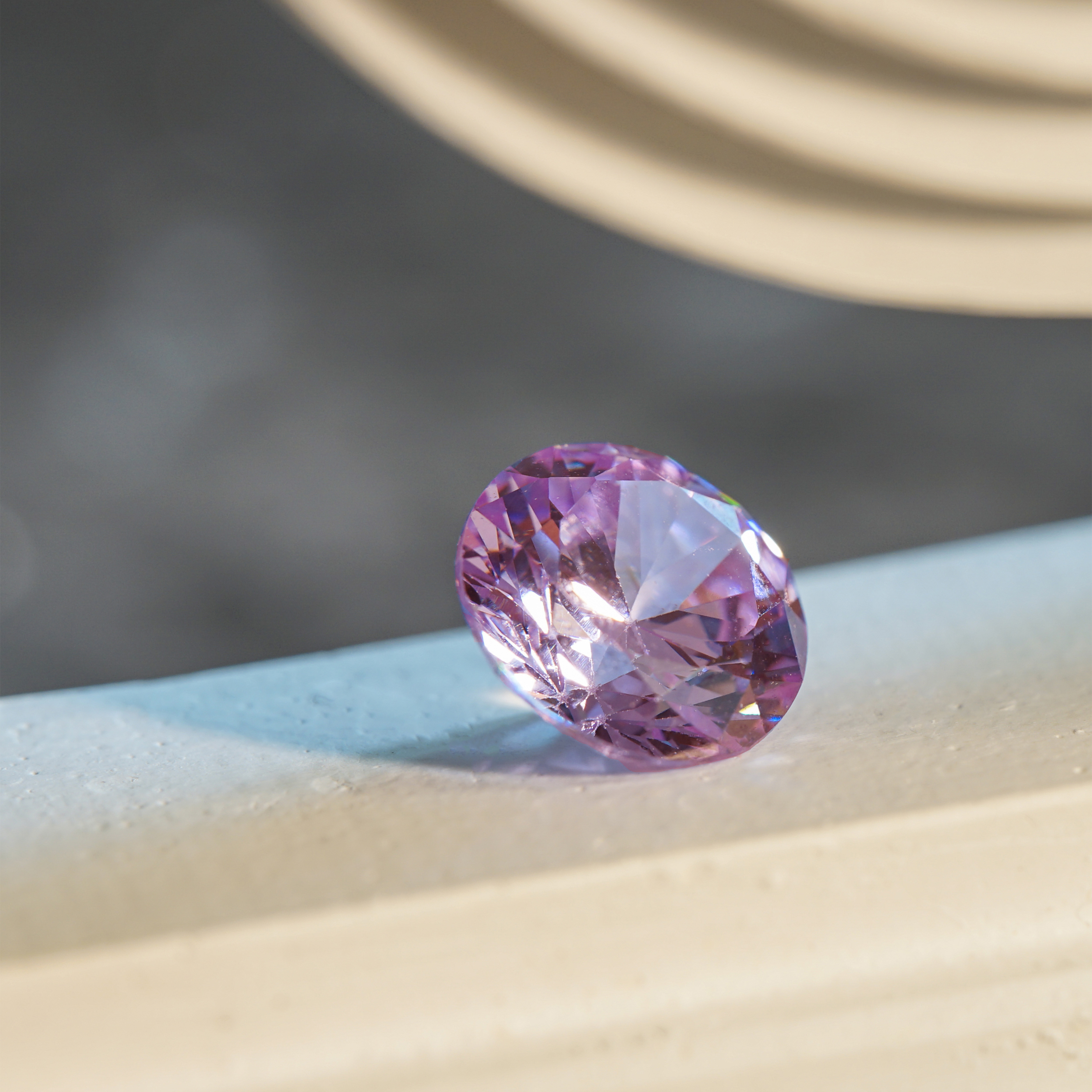 For the charming pink and purple Paraiba tourmalines, some special mineral elements like copper and manganese can result in a slight pink shade to violet-blue tones. And the magical point is that the warm hues can shift into blue hues through heat treatment. The burning technique could easily change the specific proportions of the mixture of these mineral elements. So experienced gemstone cutters can eliminate these components and enhance the overall brilliance.
The unique and vivid coloring of the Paraiba tourmalines sets them apart from other kinds of tourmalines. For example, many who can afford these fascinating gemstones opt for custom cuts because of their high value, stunning color, and rarity. Unlike ordinary gemstones, however, when cutting Paraiba tourmaline, color is the primary consideration, not size. Therefore, pear and oval are the most popular cuts. And under the equal condition, a small, vividly colored tourmaline owns a greater value than a larger one with a lesser color.