What gorgeous attires are you prepared for your dreamy wedding? Besides a pure white wedding dress and a piece of the brilliant bridal set, have you ever wondered what kind of bridal hairstyle you want on your fab day? Check out the stylish haircut guide from SHE SAID YES now to start your exciting wedding preparations.
1. Intertwining Updo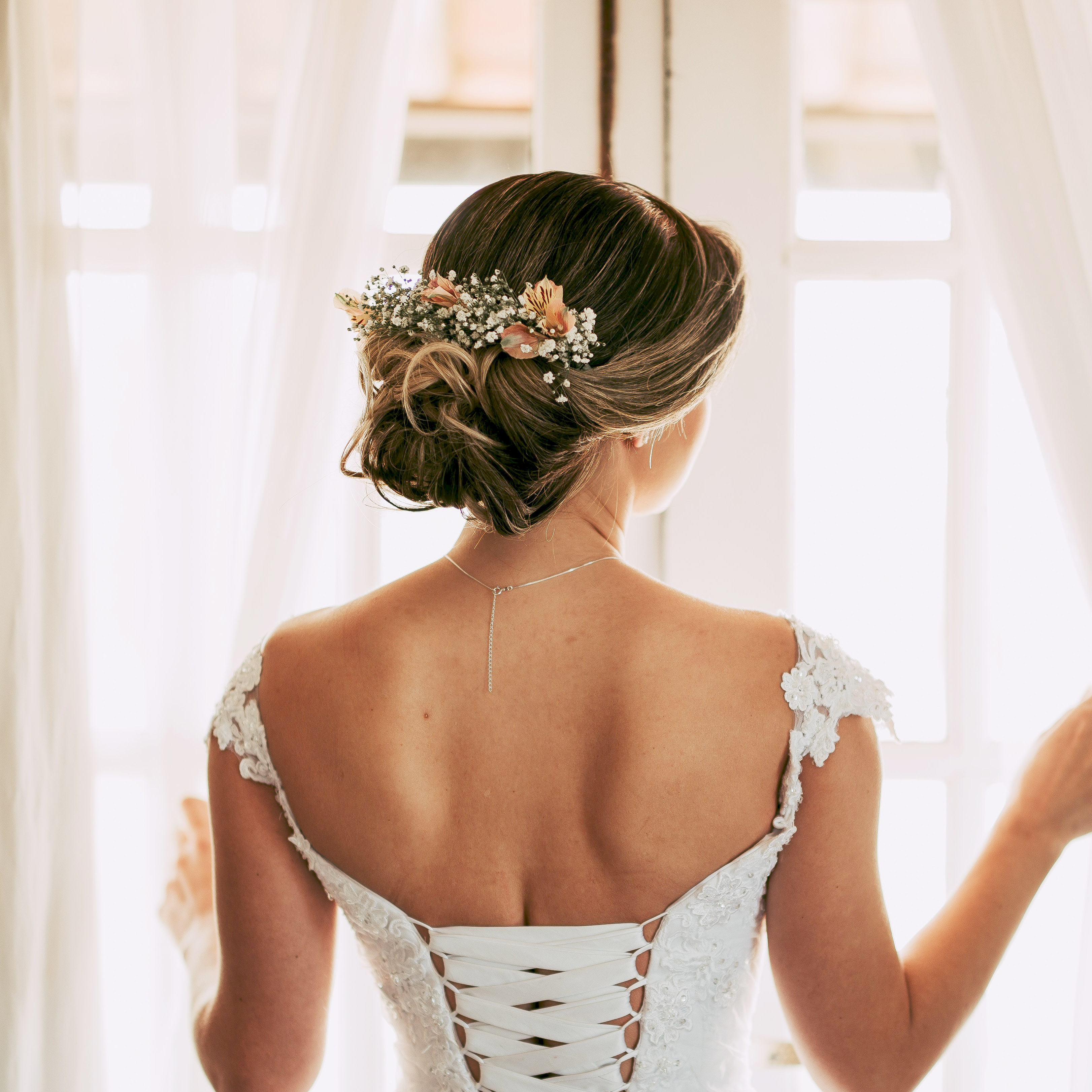 Consider this intertwining updo if you want a bit of decency and refinement on your wedding day. Most intertwining undoes are special for girls with curly hair. It could present an undone feel, but the way the hair is curled, swooped, and pinned into place gives it a more elegant vibe. You can embellish this classy hairstyle with fresh flowers, lovely pins, and even exquisite tiaras.
2. Loose Waves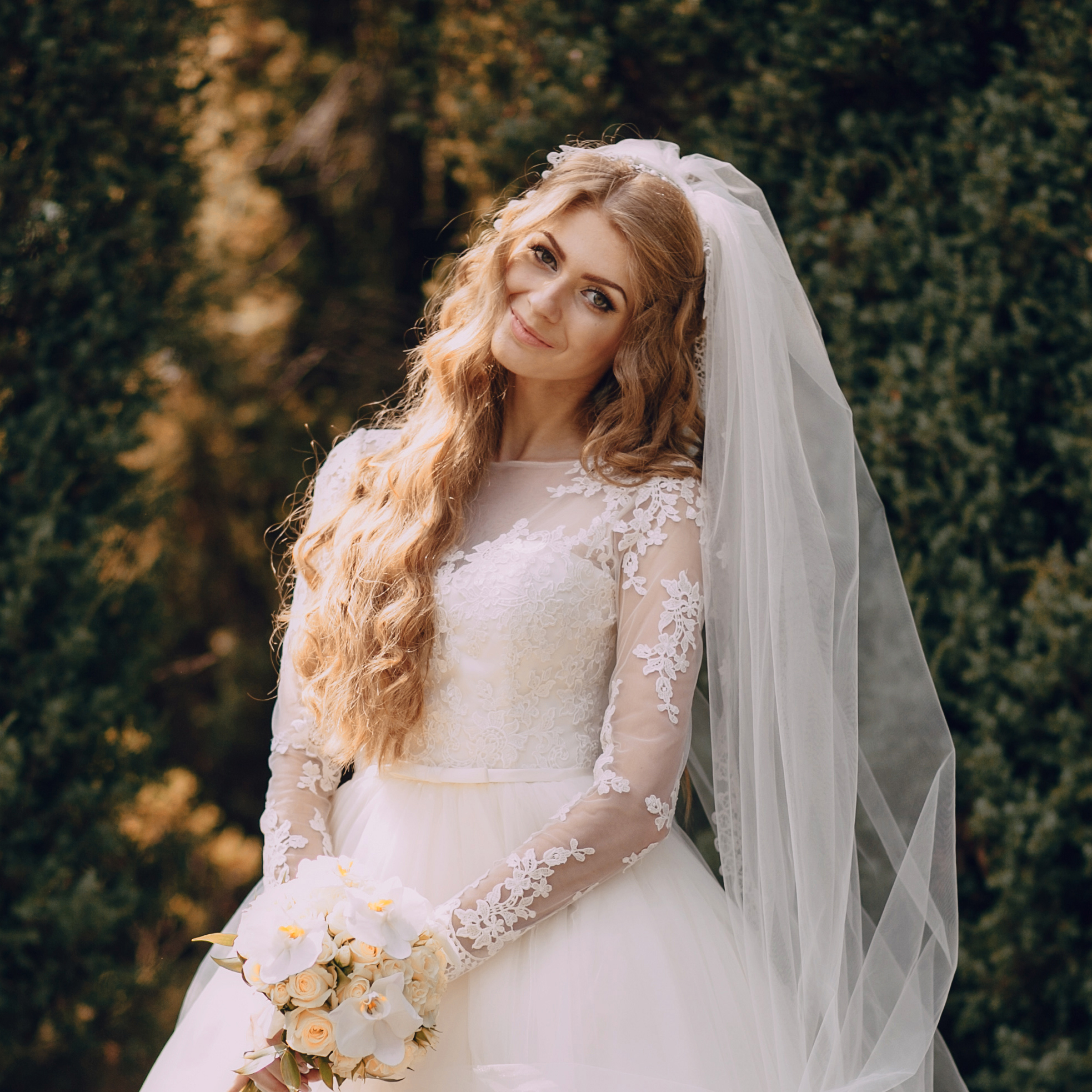 The modern loose wave is a trendier choice for a long-hair bride. Its more relaxed and freestyle reflects the innovative fashion sense in contemporary people. These romantic waves have a looser composition to give your hair a lustrous finish. Loose waves for a wedding can be made more glamorous by adding pearls or gems.
It's the ideal hairstyle for brides with naturally long and thick hair with a wavy texture. And also suits those brides who want to hold a beach wedding. Imagine your hair blowing with the gentle and salty breeze on the golden beach.
3. Classic Half-Up Half-Down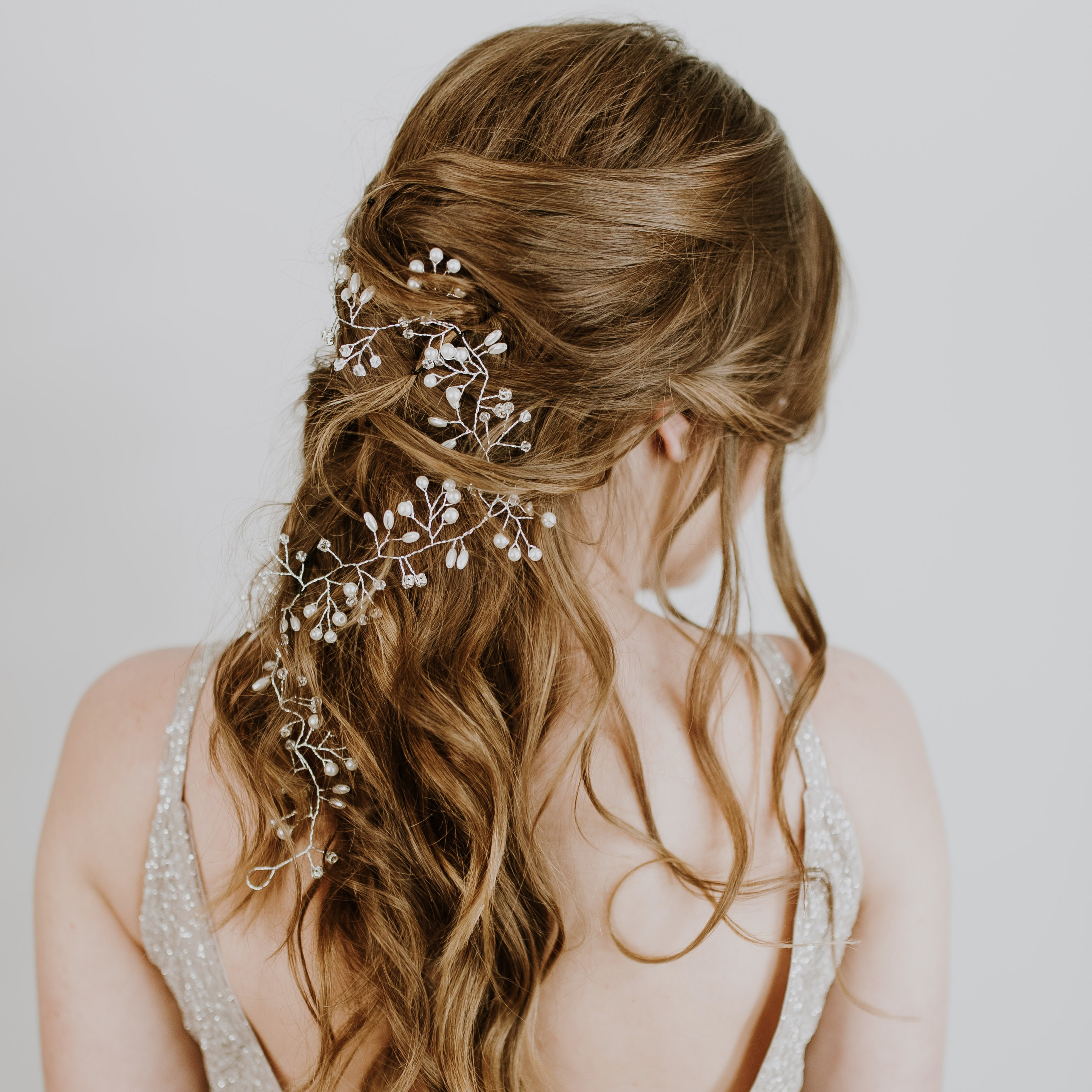 As one of the most popular hairstyles among brides, the classic half-up half-down is an infallible hairstyle for any wedding you plan. Using only the top section of the hair, create two simple three-strand braids starting from the temples. Braid it towards the back of your head, then secure them with a pretty clip you like.
Giving you the best of both worlds' romantic and feminine finish, the hair's natural length and volume with soft and pretty waves are versatile and suit most face shapes, and the pulled-back top section of your hair means you get to show more of your face. Also, you can pull out a few strands framing your face for a romantic feel. The twists and turns of these braids and waves are perfect for a boho bride.
4. Embellished Mermaid Tail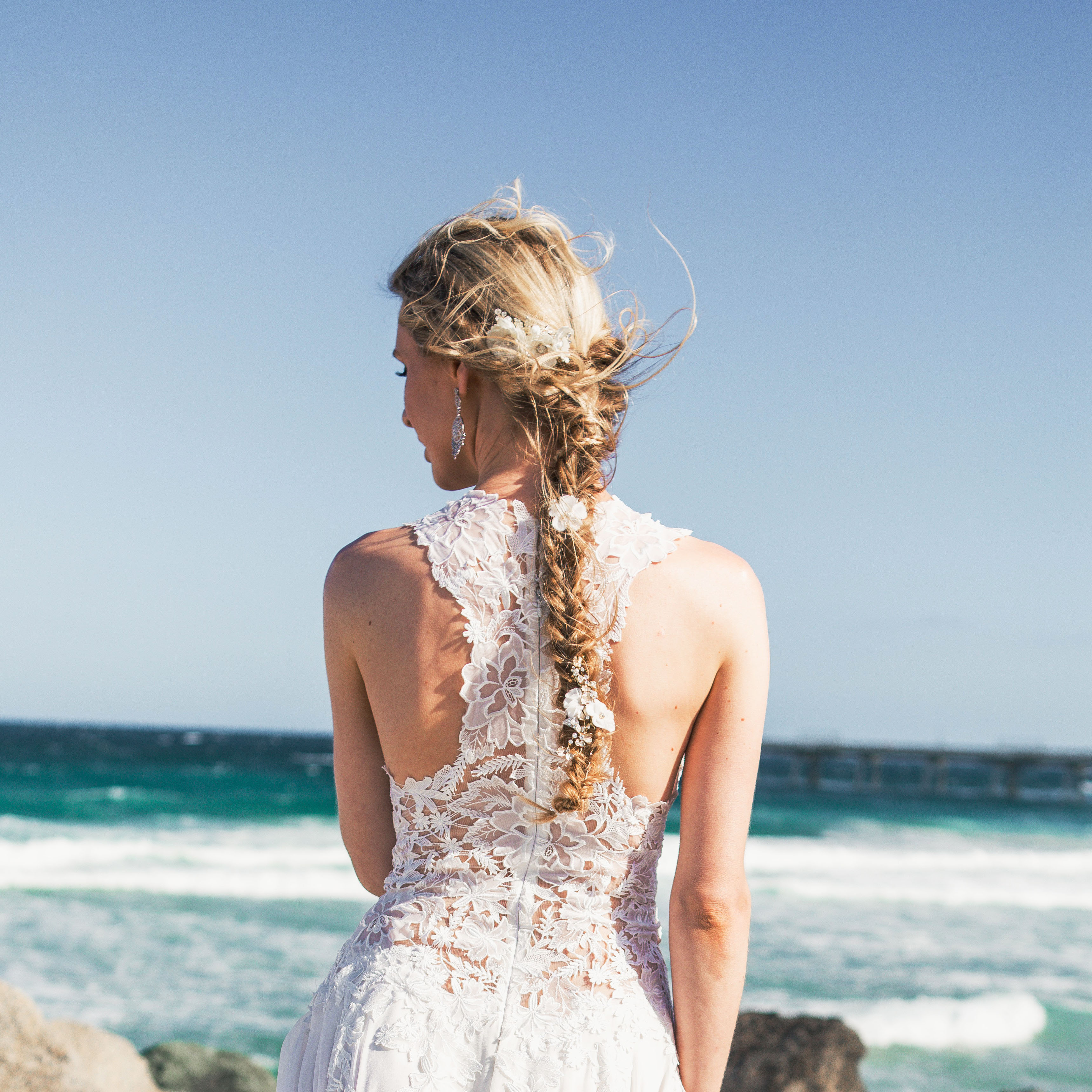 The fishtail braids are absolutely one of the most popular options for any bride-to-be. Suppose you don't want your hair to be in the way of the wedding but don't want to comb it as a full chignon. Then this structured and beautiful braid is the ideal choice for you. It looks intricate but actually can be created effortlessly with a brush and hair elastics.
This pretty braid is specially made for an outdoor summer wedding. Don't worry that your painstaking mermaid tail will frizzle or loose. Depending on its beautiful fluffy nature, the mermaid tail has a more bohemian feeling than any other braid. The messier it gets, the better it will look.