If you're frenetic about dreamy blue gemstone and pursue jewelry in a variety of shades of blue to adorn your attire, then SHE·SAID·YES would meet all your demands with this meticulous blue gemstone guide. Now, check out our article and explore your favorite blue gems.
Sapphire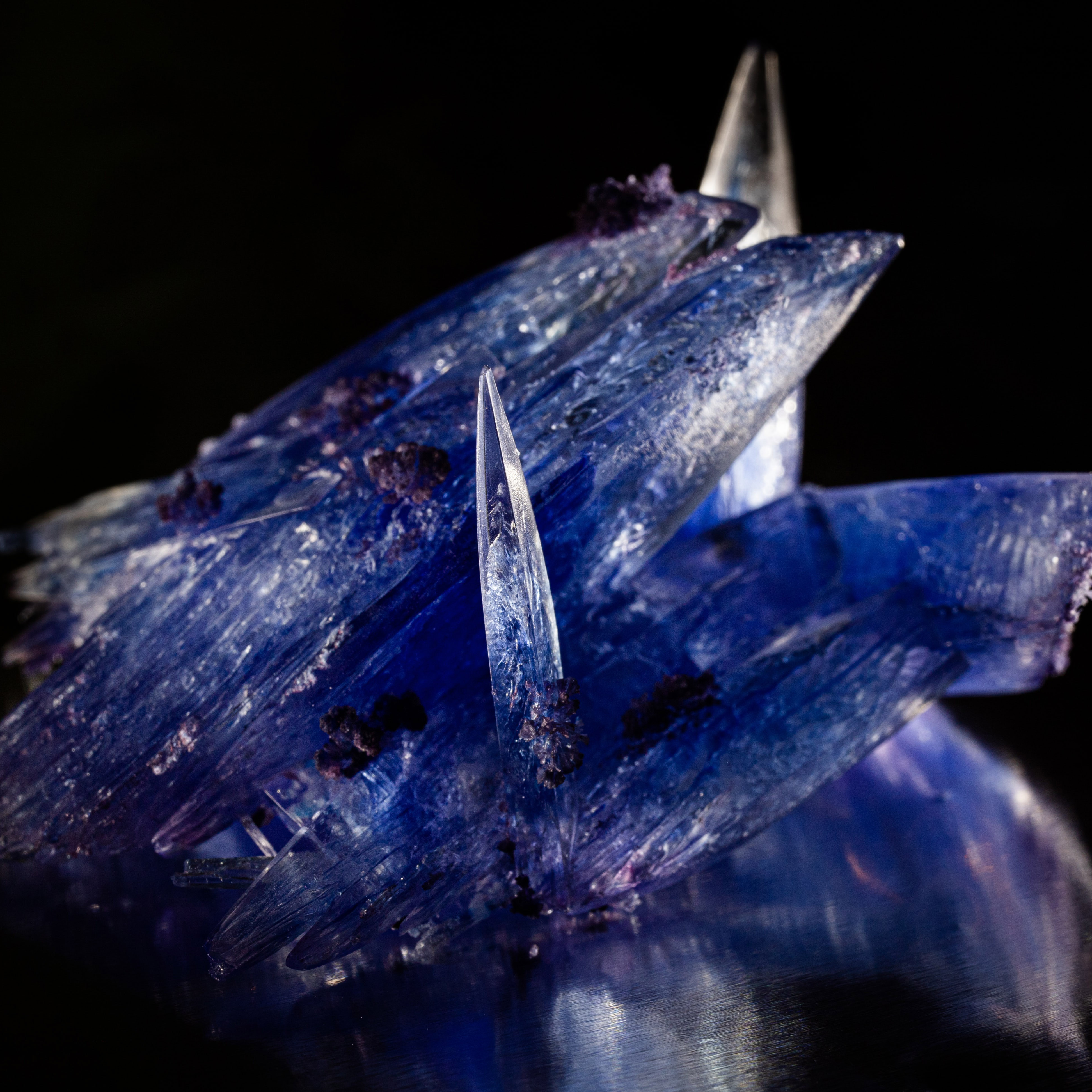 The first is fancy blue sapphire, deriving from the Latin "saphirus" and the Greek "sapheiros," which has been one of the most renowned blue gemstones for centuries. It belongs to the corundum family. And its dreamy blue color results from a few hundredth of a percent of the iron and titanium trace element hidden inside. So the more these trace elements, the darker the blue.

Traditionally, sapphire owns a long history and reflects nobility, truth, and integrity. Even in ancient Greek and Rome, kings and queens believed it could protect them away from evil and harm. It's also an essential and ornate embellishment for people with high social status. More recently, in 1981, Britain's Prince Charles gifted a gorgeous blue sapphire engagement ring to Lady Diana Spencer. It further reinforced the famous reputation of the fancy blue sapphire.
Aquamarine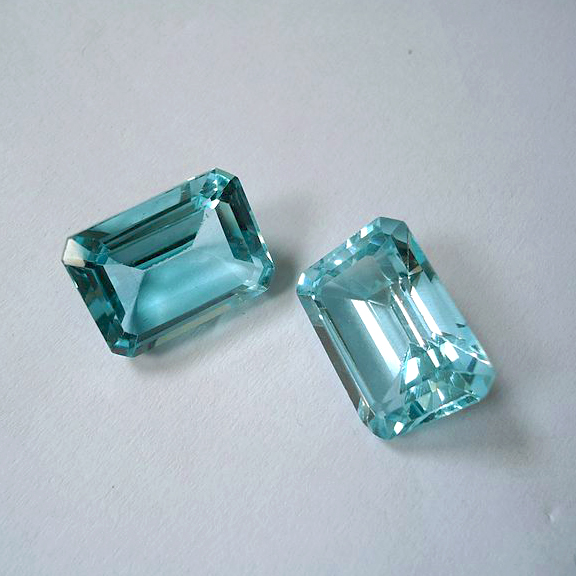 Secondly, aquamarine is the green-blue to variety blue mineral beryl typically. The raw aquamarine gemstone always presents a highly pale blue color. And within a little greenish hue and various inclusions. Same as the sapphire, its romantic blue color is from the trace ferrous iron. Moreover, the beautiful transparent blue aquamarine, popular in the jewelry market, often receives a subtly heating treatment. Also, the heating could completely reduce the natural greenish color of the raw aquamarine gemstone.
Named after the Latin for seawater, the ancient mariners long believed aquamarine could calm waves and keep sailors safe at sea. And, like many beryls, aquamarine forms large crystals suitable for sizable fashioned gems and carvings. For that, it was often cut and sculptured with elegant patterns to showcase artistic aesthetics a
Blue Topaz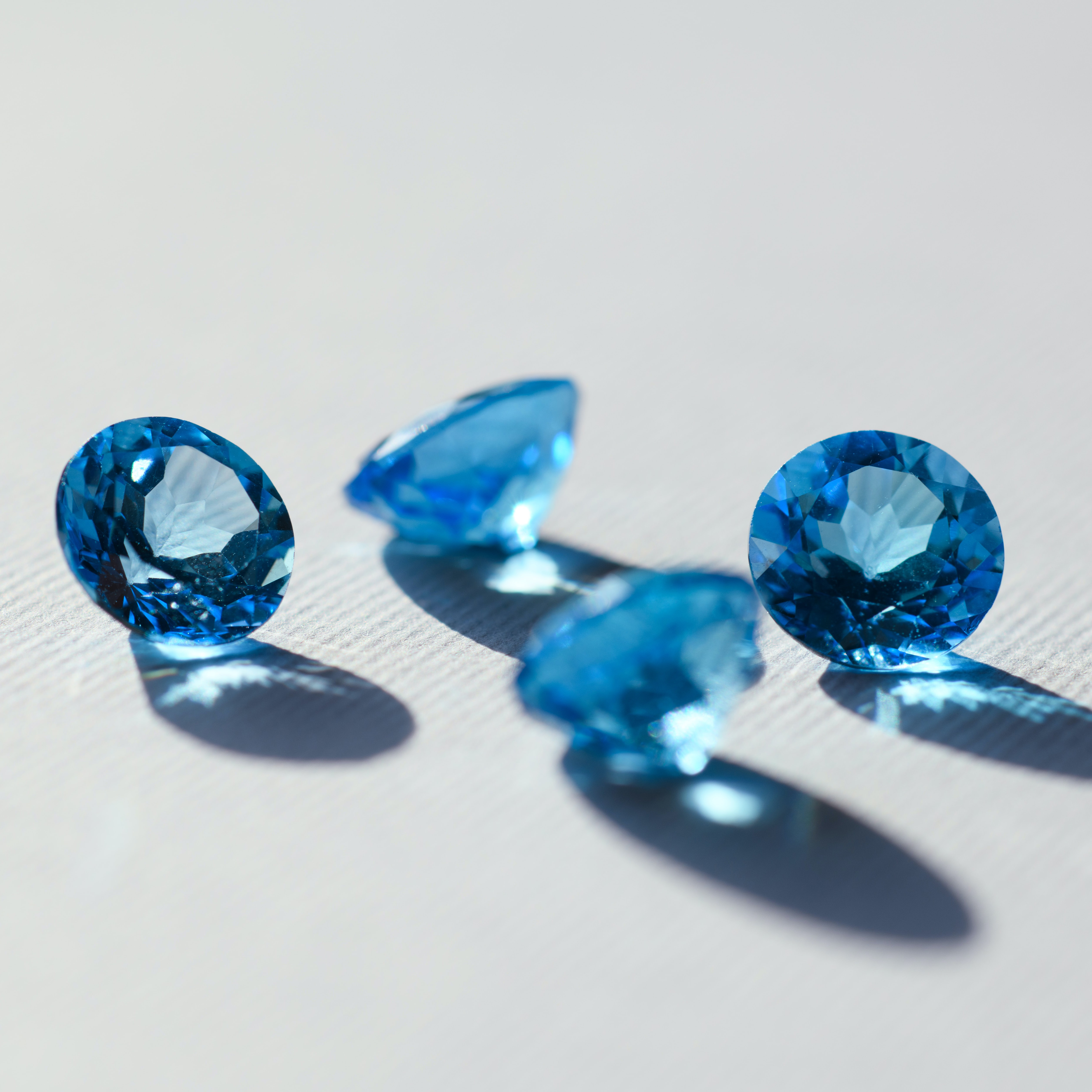 For the third one, Topaz is a fluorine and aluminum silicate mineral. It ranges in many colors, from yellow and red to pink. But Blue has become the most popular color for topazes on the market today. However, in nature, most raw Topaz minerals are colorless and not completely transparent. Like many other gemstones, blue Topaz is the same. Different trace elements and enhancements would cause different colors. Heat treatment is a safe and widespread way to enhance the bluish of the Topaz. This reliable method gives gemstones a striking and darker color.

Many jewelry fans know that blue Topaz is a relatively inexpensive blue gemstone compared to aquamarine. Therefore, it's popular in the jewelry market. Also, blue Topaz is the primary material for making jewelry or other adornments because of its cutting and polished form.
Turquoise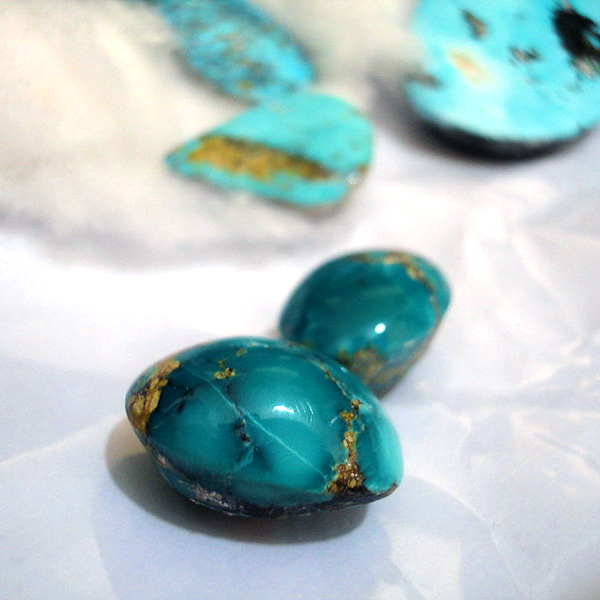 Unlike other clear and brilliant blue gemstones, the last bluish gemstone is Turquoise, an opaque, blue-to-green mineral with unique inclusions. Ranging from striking sky blue to blue-green colors, various cultures worldwide have preferred the beautiful Turquoise for thousands of years. As early as 3,000 BCE, the Ancient Egyptians had discovered the mystical charm of the Turquoise. They made it into beautiful jewelry and ceremonial objects and decorated their gorgeous palace with it.
The distinctive beauty of the Turquoise is laid in its multiple inclusions. Diverse inclusions will depict various beautiful patterns on the gemstones. Like spiderweb turquoise, it presents a black matrix on the surface that looks like crocheted lace, which is quite popular.