Known as "the stone of heaven", jade has been valued since ancient times for its beauty and durability. So today, let's explore this old and mysterious gemstone with SHE.SAID.YES.

Overview
Jade, a mineral in various shades of green, boasts exquisite luster and translucency. It is a hard stone, highly regarded for its use in various decorative and functional applications. The color of jade varies from deep green to pale white, and its transparency can be opaque or transparent, depending on its variety. Its most valuable variety is Imperial Jade, a translucent green stone found in Myanmar, China, and Central America.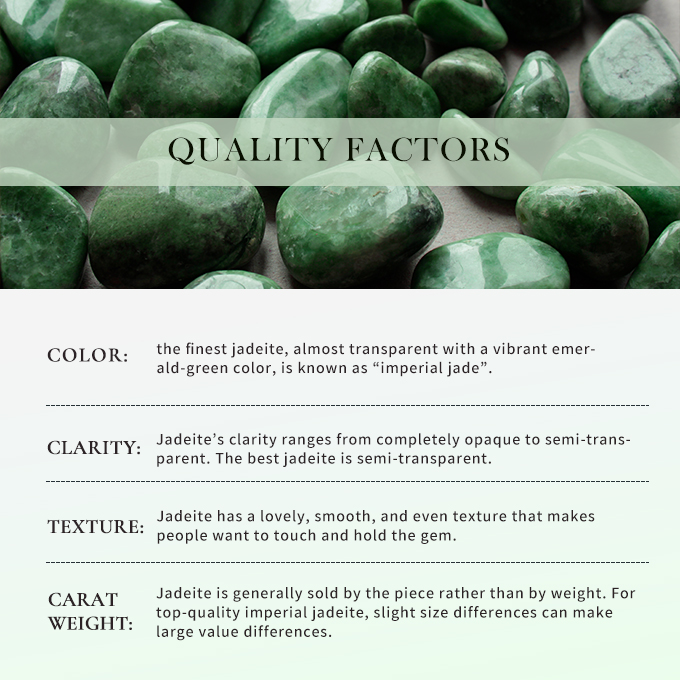 Origin
Many ancient civilizations have highly valued jade for its beauty, durability, and symbolism. The origin of jade dates back to Neolithic China, used as a tool, weapon, and ornament. In ancient China, it became a symbol of power, protection, and nobility. Besides, it was also highly prized among the Maya and Olmec civilizations in Central America, who used it for making tools, ornaments, and religious artifacts. Today, jade remains an integral part of many cultural traditions and a popular material for decorative objects and jewelry.
Variety
Jadeite and nephrite are both forms of jade, but they differ in their mineral composition and physical properties. Jadeite is a hard and tightly-grained stone, while nephrite has a softer, fibrous structure. A broader range of colors can feature in Jadeite, including blue, purple, green, and white, while Nephrite typically occurs in shades of green, brown, and black. Jadeite is more valuable and rare, primarily found in Myanmar, while nephrite is more abundant and can be found in various parts of the world.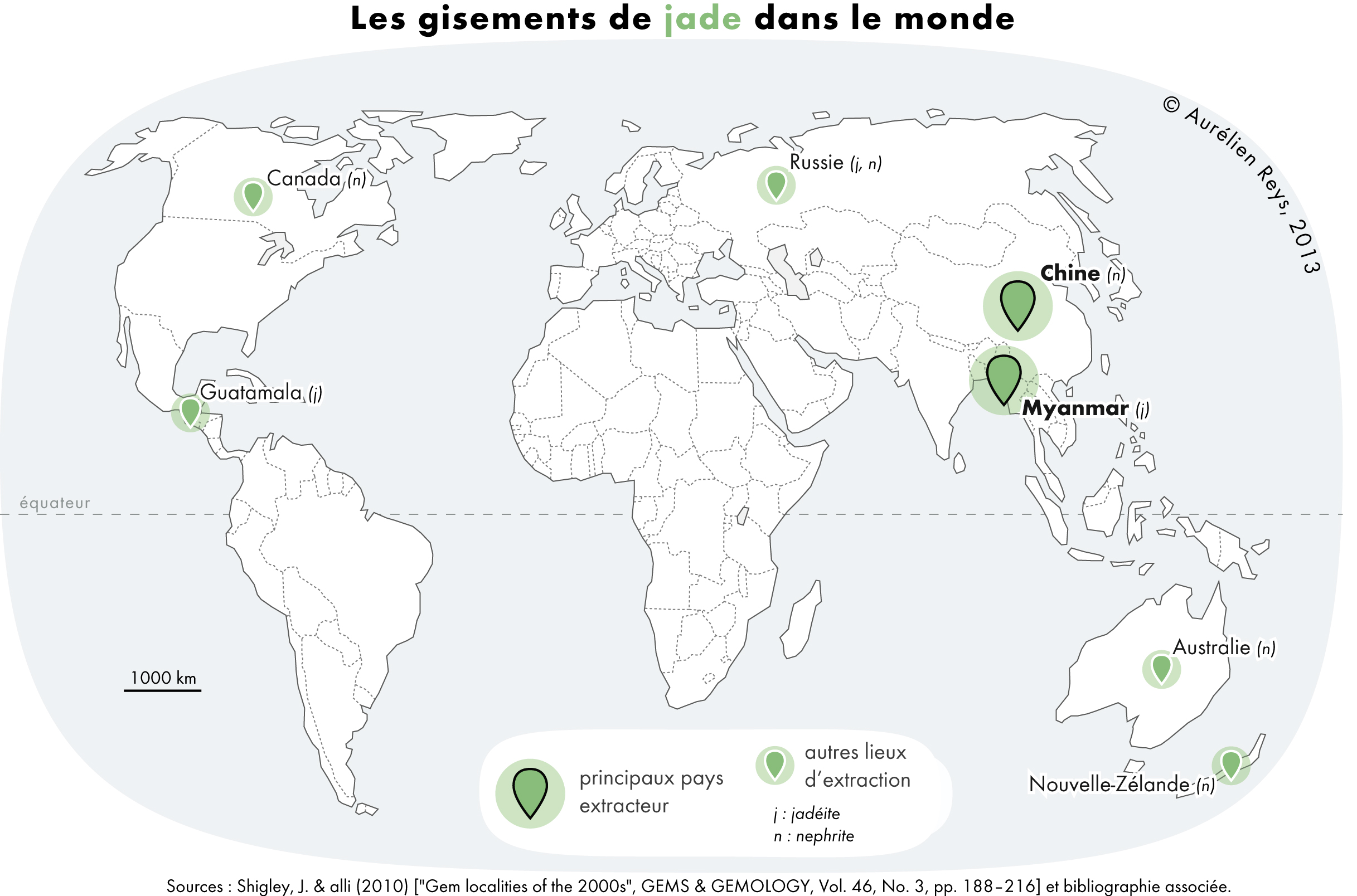 Benefits and Properties
It is a precious gemstone that is rich in color and mystical properties. Some of the benefits and properties of jade include its ability to promote calmness, tranquility, and relaxation. In traditional Chinese medicine, this gem stimulates the flow of energy or "qi" in the body, which can help alleviate tension and improve mental clarity. Additionally, people believe that jade has protective and healing properties that can benefit both the mind and body. It also can promote longevity, prosperity, and good luck. Overall, jade is a precious stone that offers a wide range of benefits for those who wear and appreciate it.