Although known as the affordable diamond substitute, moissanite is a real eco-friendly gemstone with sustainability and durability. The beautiful, clear transparency and hard nature made it the most welcomed low-budget gemstone in engagement rings. Here is the ultimate guide to the most frequently asked questions about moissanite: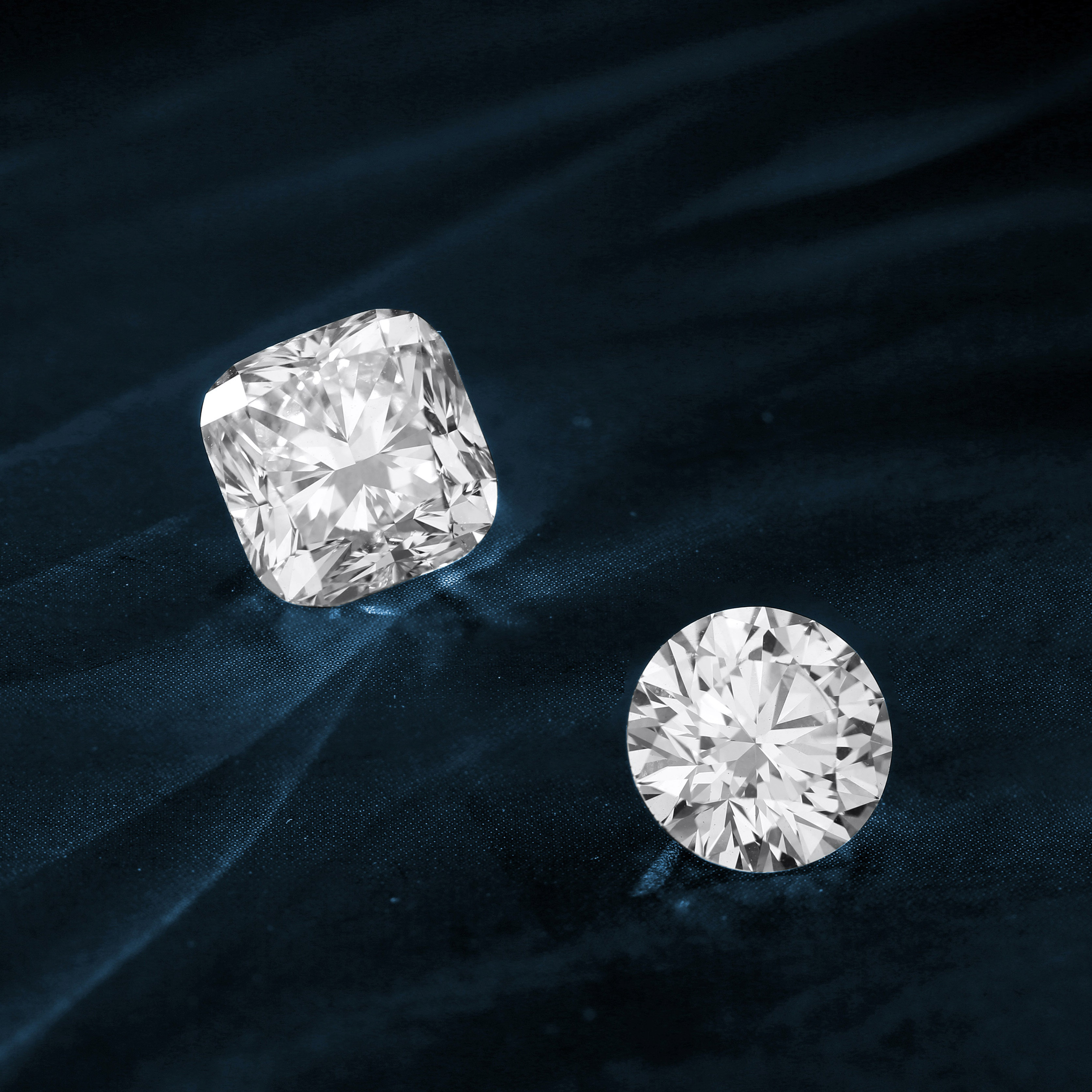 Q1: What color is the moissanite?
A: Similar to diamonds, moissanite ranges in color from clear to colored. The natural moissanite is not completely colorless but has some hints of yellow and green within it. And the lab-grown moissanite appears more transparent and colorless. Moissanite can come in almost any color. Ranging from various grays, golds, browns, blues, greens, purples, pinks, and yellows, its colorful hues could create multiple dazzling effects for jewelry.
Q2: How is the clarity of the moissanite?
A: Typically, lab-grown moissanite has clarity that is equivalent to VS clarity on the GIA scale. It almost has no visible inclusions. Controlling the entire process will secure the highest quality moissanite gemstone with the most incredible clarity. But the tiny inclusions that appeared in natural moissanite can only be seen under magnification. A variety of inclusions like needles, mineral crystals, clouds, feathers, knots, chips, and cavities also existed; they may cause damage to moissanite in different ways.
Q3: What about the cut of the moissanite?
A: Moissanite gemstones are generally graded on their color only, with the cut not officially taken into consideration. But the well-cut moissanite will look more impressive and brilliant than the poorly cut moissanite. Gemstones often have different optical properties, and internal structures so do moissanite. While cutting it, its high dispersion level required a perfect shape to bring out the fire and the sheen. But almost every shape can satisfy this point.
Q4: Has the moissanite been treated to enhance its color?
A: As mentioned earlier, natural moissanite often looks a blue-green color inside, and only a few mined moissanite has a total blue. In order to eliminate its color and restore a pure clearance, gemologists could use a standard way to enhance its clarity called heating. In a controlled environment, heating after 375℃can remove the greenish color component from the moissanite. And almost all the moissanite on the market has undergone this treatment.
Q5: Does moissanite cost much?
A: Moissanite is known for its low-budget, economical, and environment-friendly essence. And it's a famous diamond alternative which is considerably cheaper than a diamond. A moissanite gemstone costs about one-tenth the price of a mined diamond of the same size and quality, creating more possibilities for young couples.
Q6: How to differ it from other imitations?
A: Moissanite is a readily available and common gemstone, so there are basically no imitations.
Q7: How do I care for my moissanite jewelry?
A: It's easy to care for your moissanite jewelry; you can do it at your own home. Simply soaking your jewelry in warm water with mild soap and gently scrubbing it with a soft toothbrush or cloth is the best way to do it. After cleaning, remember to rinse off the soap residue and dry with a cloth.
Q8: Where to buy moissanite jewelry?
A: SHE·SAID·YES!!! Browse through our collection and search for moissanite rings, earrings, necklaces, and bracelets. You will also find special sections for moissanite Engagement Rings and moissanite Wedding Rings.