Known for its numerous bright colors, dazzling luster, and affordable price, Topaz, the birthstone of November, has received a wide welcome in the jewelry market for years. Yet, although people like it sincerely and admire its fascinating appearance, very little is still known about this beautiful gem. So, to help you select fine Topaz jewelry, SHE SAID YES has put together the ultimate guide for you.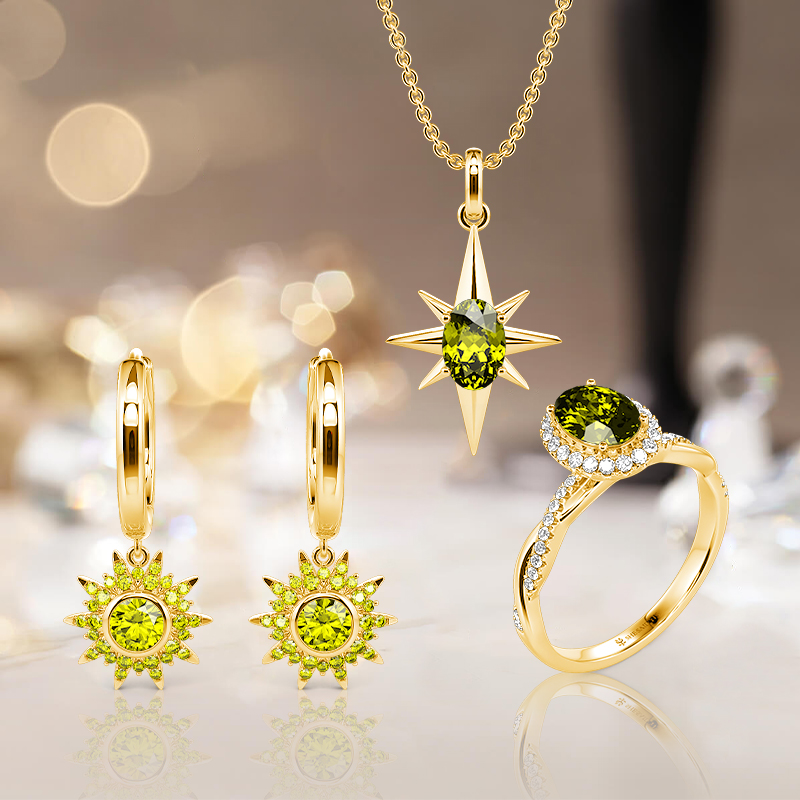 Q1: What color is the Topaz?
A: Natural Topaz appears colorless typically but can transform into various hues with the influence of a few trace element impurities and treatments. Here are some common and important varieties:

Imperial Topaz – The most valuable form of Topaz with a lustrous golden orange-yellow color.
Blue Topaz – The most popular shade used in jewelry, including Swiss blue and London blue.
Pink Topaz – It's usually a light to medium-pink color gem that is transparent and lustrous and sometimes may be confused with morganite.
Yellow Topaz – This form of Topaz is the November birthstone ranging from yellow to yellowish-brown in color.
Q2: How is the clarity of the Topaz?
A: As a Type 1 gemstone, Topaz is generally free of inclusions and blemishes. This unique feature is especially apparent in the blue, yellow, and colorless Topaz. In addition, thanks to the nature and particular structure of the Topaz, it owns a completely different way of grading than a diamond or any other gemstone. That indicates that the inclusions of the Topaz are not visible to the naked eye.
Q3: What about the cut of the Topaz?
A: Topaz is a highly versatile gemstone available in common shapes like round, emerald, and cushion. And fanciful forms such as Marquise, Baguette, and trapezoid. But sometimes, to guarantee the most weight and maximize the radiance, it will be cut into oval or pear shapes according to its original elongated or columnar figures. This is the best way to improve yield.
Q4: Has the Topaz jewelry been treated to enhance its color?
A: It's ordinary for Topaz to enhance color through some treatments. However, most Topaz offered in the jewelry market today is either irradiated or heated. These treatments create more saturated colors, sometimes changing the gem's color completely. For instance, the well-liked blue Topaz results from these two treatments together. Came out of the irradiation treatment, then added the Low-level heating followed, a common colorless Topaz will turn into a shiny blue Topaz.
Q5: Does Topaz cost much?
A: The price of the Topaz is dependent on its qualities and different colors. Because of the widespread treatments, blue Topaz has been the most common and inexpensive variety seen in jewelry today. And they have been produced in quantities and are generally available for $25/ct. In comparison, the precious Imperial Topaz in richly saturated yellow to orange colors fetches prices above $1000/ct. Finally, the most valuable Topaz is a rich pink or red color and can reach $3500/ct.  
Q6: How to differ it from other imitations?
A: Generally, Topaz rarely has imitation. It's inexpensive and commonest in the jewelry market, so it's not worth making fakes. But sometimes less expensive citrines play the role of the Topaz substitute. The other properties are the same, except that the hardness of citrine is lower than that of Topaz.
Q7: How do I care for my Topaz jewelry?
A: To minimize scratches and abrasions, individually store each piece of fine jewelry in a soft cloth or padded container. Avoid prolonged exposure to bright light, as some stones may fade, and ultrasonic and steam cleaners. Topaz jewelry is best cleaned with warm, sudsy water and a tightly woven microfiber or soft cloth.
Q8: Where to buy Topaz jewelry?
A: SHE·SAID·YES!!! Browse through our collection and search for Topaz rings, earrings, necklaces, and bracelets. You will also find special sections for Topaz engagement and wedding rings.