Want to dazzle your sweetheart with something truly gorgeous and legit? Why not try a fine piece of a flashy bridal set? The fanciful gift of all time for every woman on Valentine's day. Make her dream come true right now!
My Muse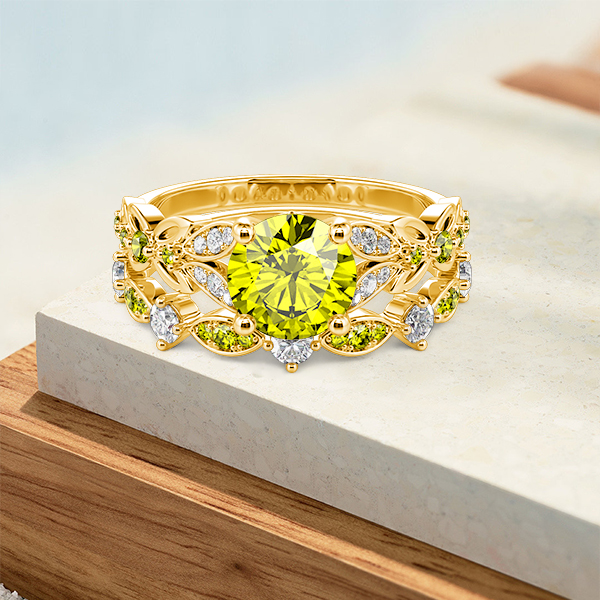 A sure-to-be-treasured style, this bridal set captivates with its excellent brilliance and unique look. The best option beyond times, and the distinctive design is full of gleaming radiance. It is a dream piece of jewelry for the beautiful bride-to-be. This intricately detailed artwork showcases a sparkling round center stone flanked by lovely accents in leaf frames. Also, the matching band further enhances the vintage look with exquisite leaf design and shiny accents. You are my muse, and my eyes wander all over your beautiful smile. Let our love last until my dying breath.
Better Now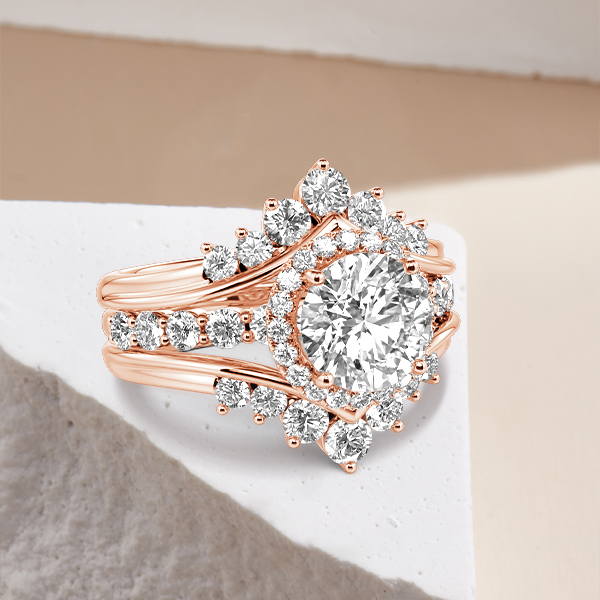 Designed to evoke your innate elegance and charm, this beautiful set showcases everything about feminity to accentuate your beauty. Firstly, lustrously encased in a brilliant halo, the sparkling round-cut center stone of the engagement ring appears a dazzling glamour from every angle. After that, the inner band radiates with a half-circle of round stones, completing the fabulous triple split shank design. This interchangeable-style bridal set would skip a beat for many and will bedazzle your ensemble. The perfect gift for her on valentine's day.
Swing Leaves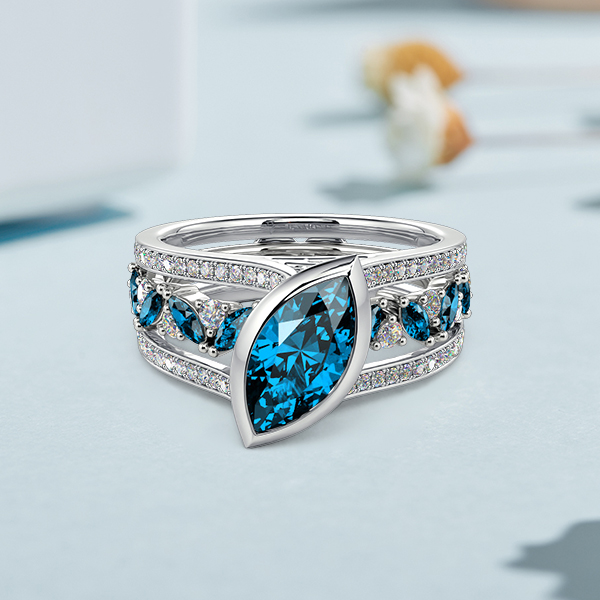 A sophisticated ring with a shimmering aesthetic. The original design and elegant look define its compelling charisma and sculpt the message of eternal love. We just love this dazzling bridal set. A sizable glistening marquise-cut stone sits aslant at the double-paved shank glimmering with fire and brilliance. Also, the stackable wedding band features additional round and marquise-cut stones along the shank for heirloom appeal. Lending a touch of uniqueness to the elegant design. Finally, unique jewelry dedicated to your unique her.
My Sunshine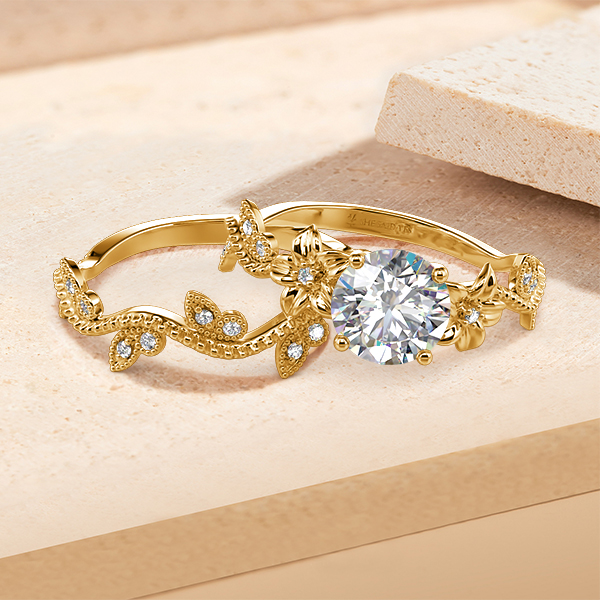 This delicate vintage bridal set displays the very height of the refined craftsmanship of the SHE·SAID·YES. A charming round-cut stone rising high in the center is surrounded by well-made floral and leaf patterns studded on the elegant cathedral shank. In addition, the polished finish, skillfully carved petals, and extremely detailed milgrain embellishment work together to infuse a pop of airy sophistication to complete this magnificent bridal set. And tiny glistening accents with milgrain details on the matching band enhance the overall look for a dash of splendor. You are my sunshine, making me happy when the skies are gray.
To My Supreme Love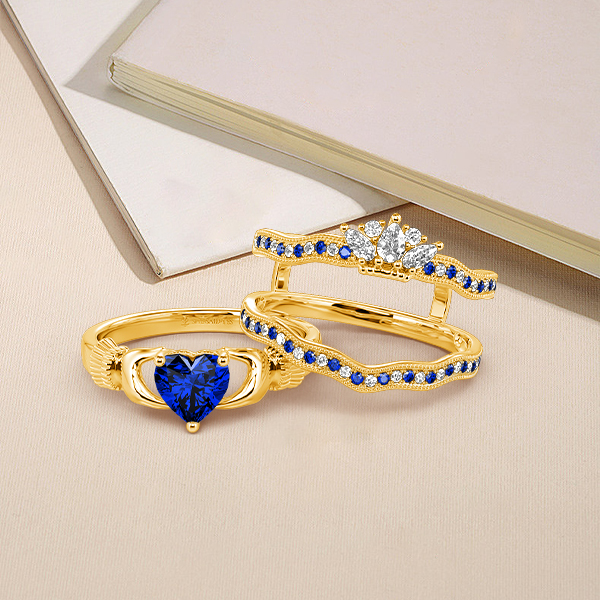 Featuring a traditional Claddagh ring design, this beautiful set presents a pair of hands holding a shimmering heart-shaped gem as an engagement ring. Moreover, accompanied by the exquisite crown stands on a coordinating enhancer, this interchangeable bridal set presents the firm love behind its striking traditional design. With the fine milgrain details, a row of glimmering stones is paved along the curvy shank to elevate the brilliance. Devote your loyalty to your destined one with this Claddagh bridal set must be the most romantic thing.