Tired of ordinary, plain wedding dresses and rigid-designed engagement rings of the modern minimalist fashion? Then maybe you need something flashy and stunning to blow the eyes. Sophisticated and striking simultaneously, the magnificent vintage style will never let you down. Join to find the essential points of a fantastic vintage wedding with SHE·SAID·YES!
1. Vintage Wedding Jewelry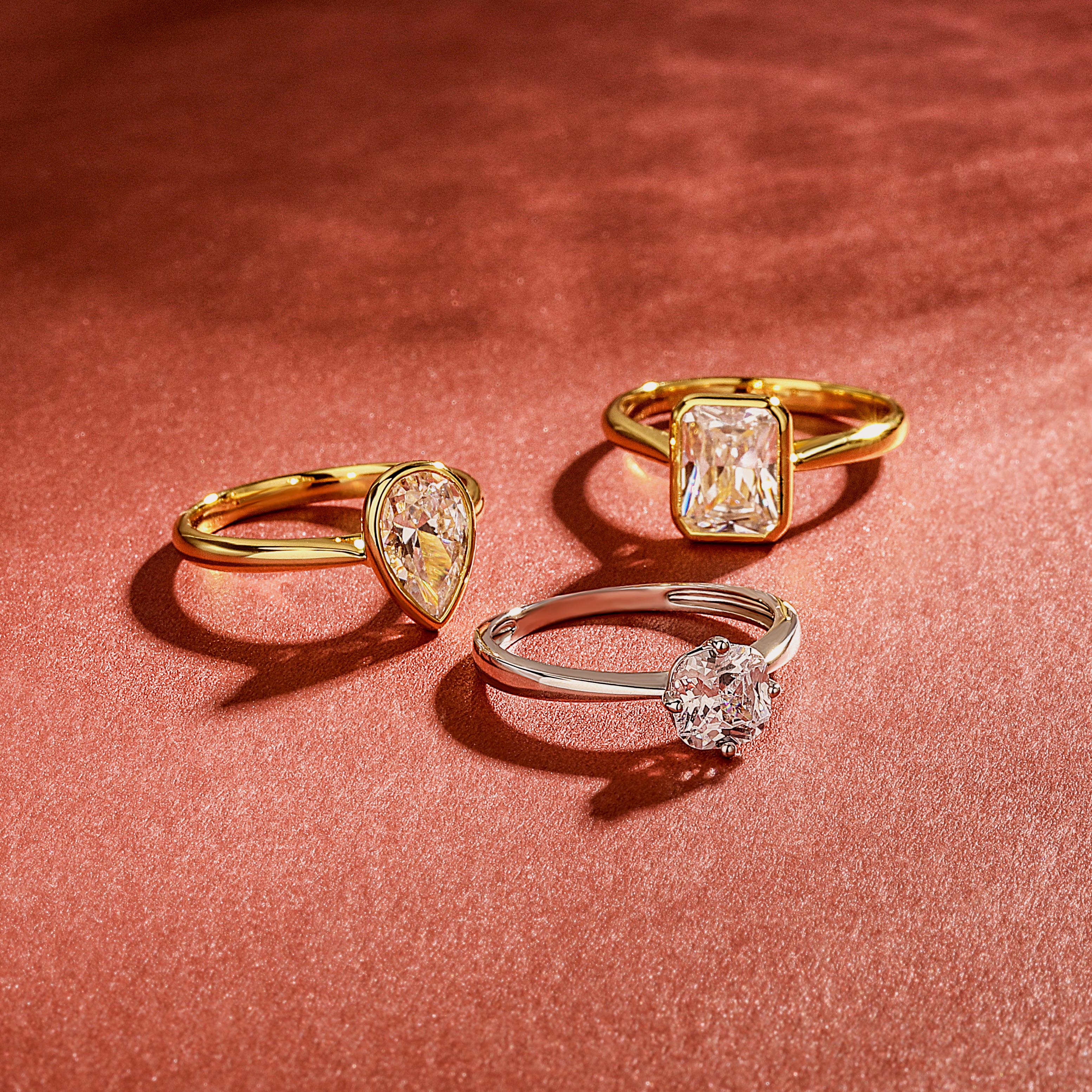 Nothing says vintage style like jewelry made of gold and colorful gemstones. No matter how much fashion changes, gold jewelry will always be a unique favorite in the jewelry market. Whether a beautiful and delicate bridal set, stunning necklaces, or dainty earrings, golden jewelry is the best choice to match a vintage bride's wedding dress. A wide range of colorful gemstones, from moissanite, sapphire, and ruby to emerald, has been well-received since ancient times. And they are still popular at celebrity weddings nowadays. With the profound meanings of different colored gemstones, you can express your love in a whole new way.
2. Vintage Wedding Attires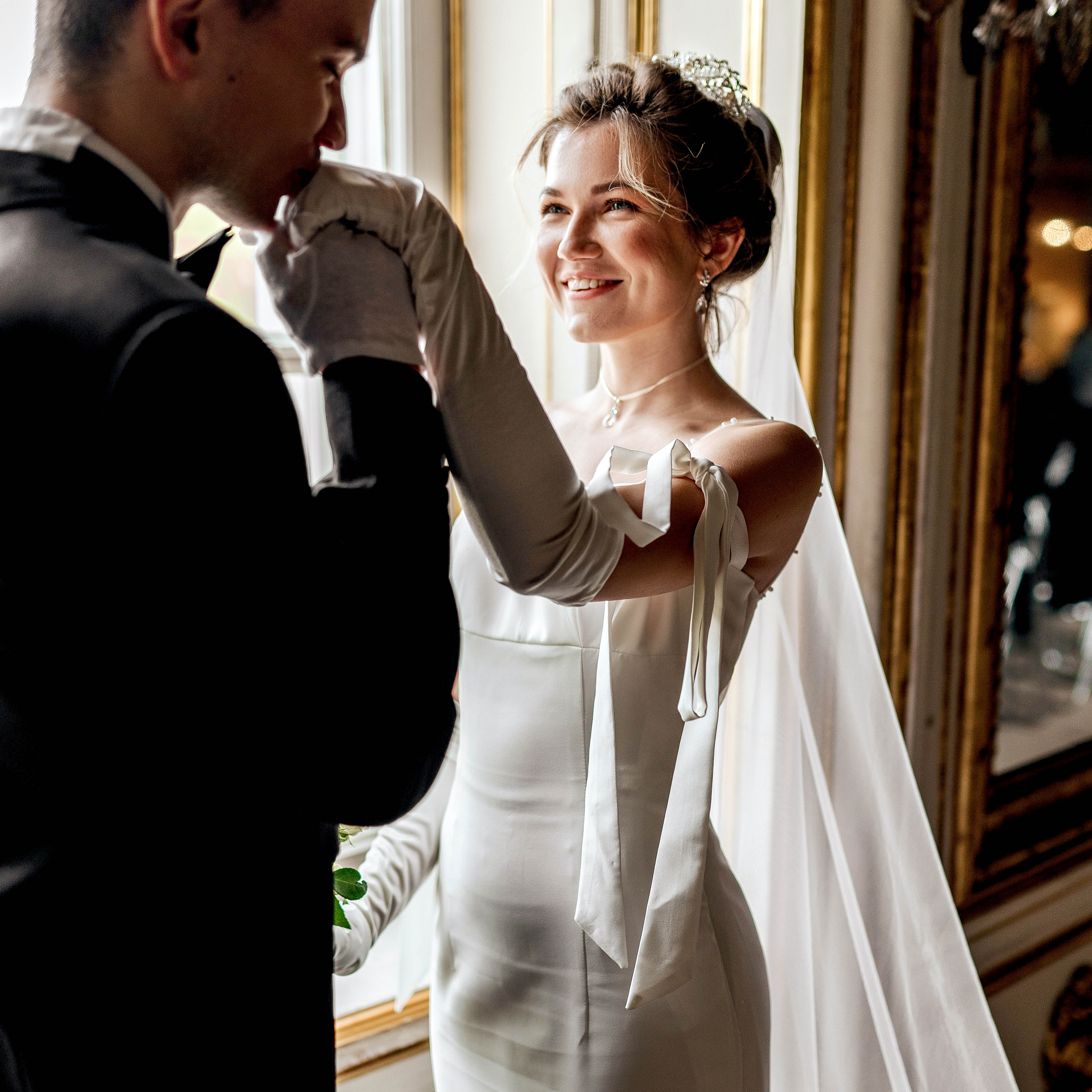 While almost any beautiful wedding dress silhouette could match with a touch of retro style, the ball gown and sheath shapes are sure to be the best and perfect choice above other types. On the one hand, if you're more into the dramatic ball-gown dress and luxurious 80s style, then search the intricate embellishments of laces and embroideries when shopping. And on the other hand, for the elegant sheath silhouette, the smooth silk, and glittering pearls are the ideal choices for bride-to-be of 70s fashion sense. Similarly, don't forget to match with an exquisite veil to complete your magnificent bridal attire. The birdcage, Juliet, and Cathedral veils will provide various vintage senses to take your beauty to the next level.
3. Vintage Wedding Decors
The fascinating vintage wedding decors incorporate various things, from the themed palette to tiny little decorative flowers. Firstly, in most conditions, bright-colored jewel tones and neutral earth shades are the go-to options for a retro wedding. They can lend a look that feels cohesive. Despite the colors, to fulfill a unique vintage wedding, many beautiful decors could be helpful in your arrangement. Wooden furniture, flowers and plants, flickering tapered candles, and polished metallic tablewares are all great. An authentic vintage wedding never minds overmuch decorations. You can even add some of your favorite or old stuff from your grandparents to make the big day meaningful.
4. Vintage Wedding Venues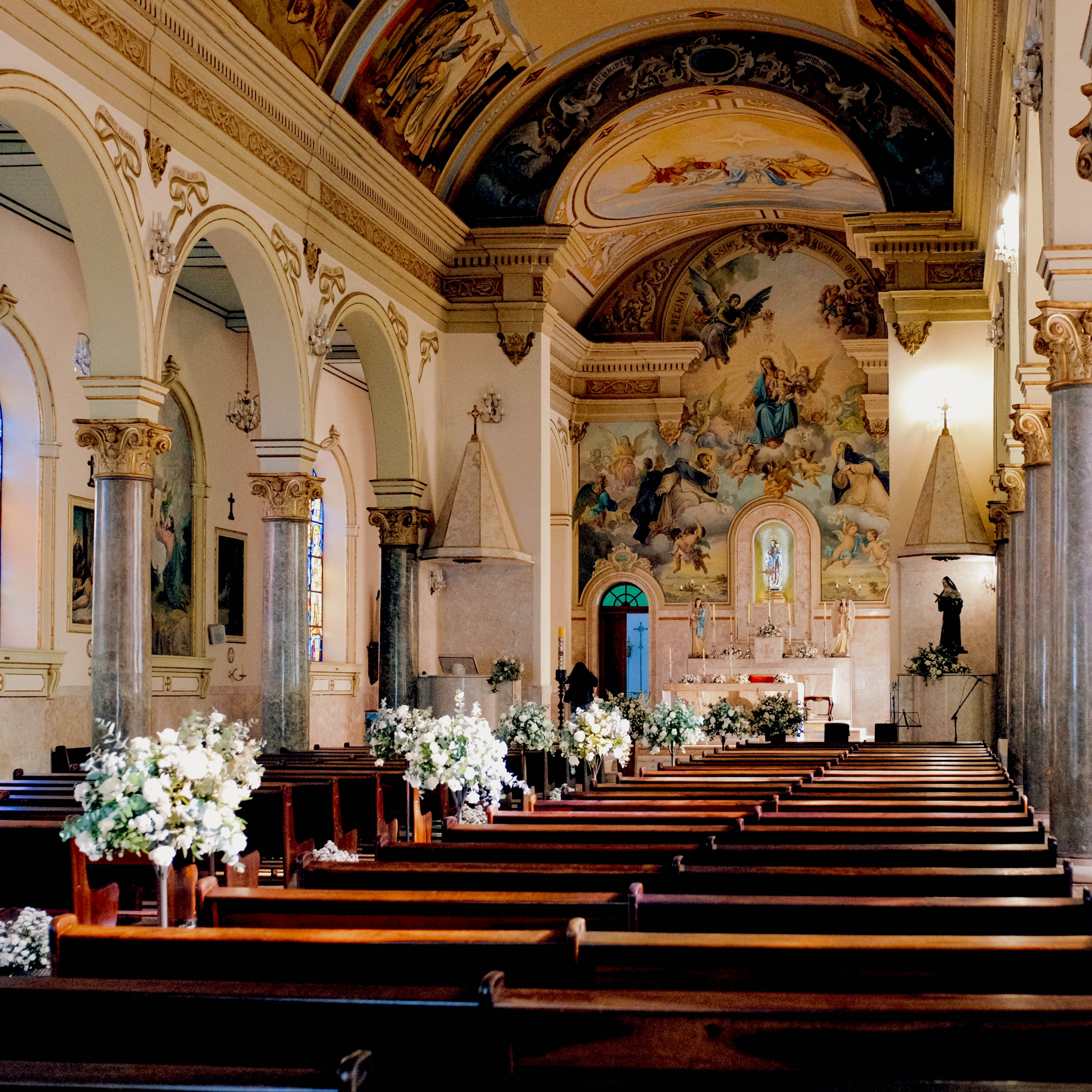 Typically, the classic wedding venues could range from modern hotel halls and beautiful beaches to fresh forests. However, for gorgeous retro weddings, the requirement of platforms is quite exceptional. For an outdoor vintage wedding, forests, gardens, and renowned manor are excellent choices. Decorated the grounds with wooden furniture, local vegetation, and elegant drapes and tents, you can smell the fresh air and enjoy the beautiful starry sky at night. Also, for vintage indoor weddings, you can try to hold them in churches, castles, and beautiful barns. Keeping the entire room bright throughout the day gives a solemn vibe to the wedding ceremony. And embellish a series of shimmering lanterns neatly above the ceiling to accentuate the warmth and romance of the night.