Picking a favorite wedding palette to achieve a perfect wedding is always the first step for newlyweds. The magical colors could determine your wedding style, show your personality, and make an impression. If you want to find out about the popular wedding palettes in 2022, then follow the steps of SHE·SAID·YES.
1. Bold Jewel Tones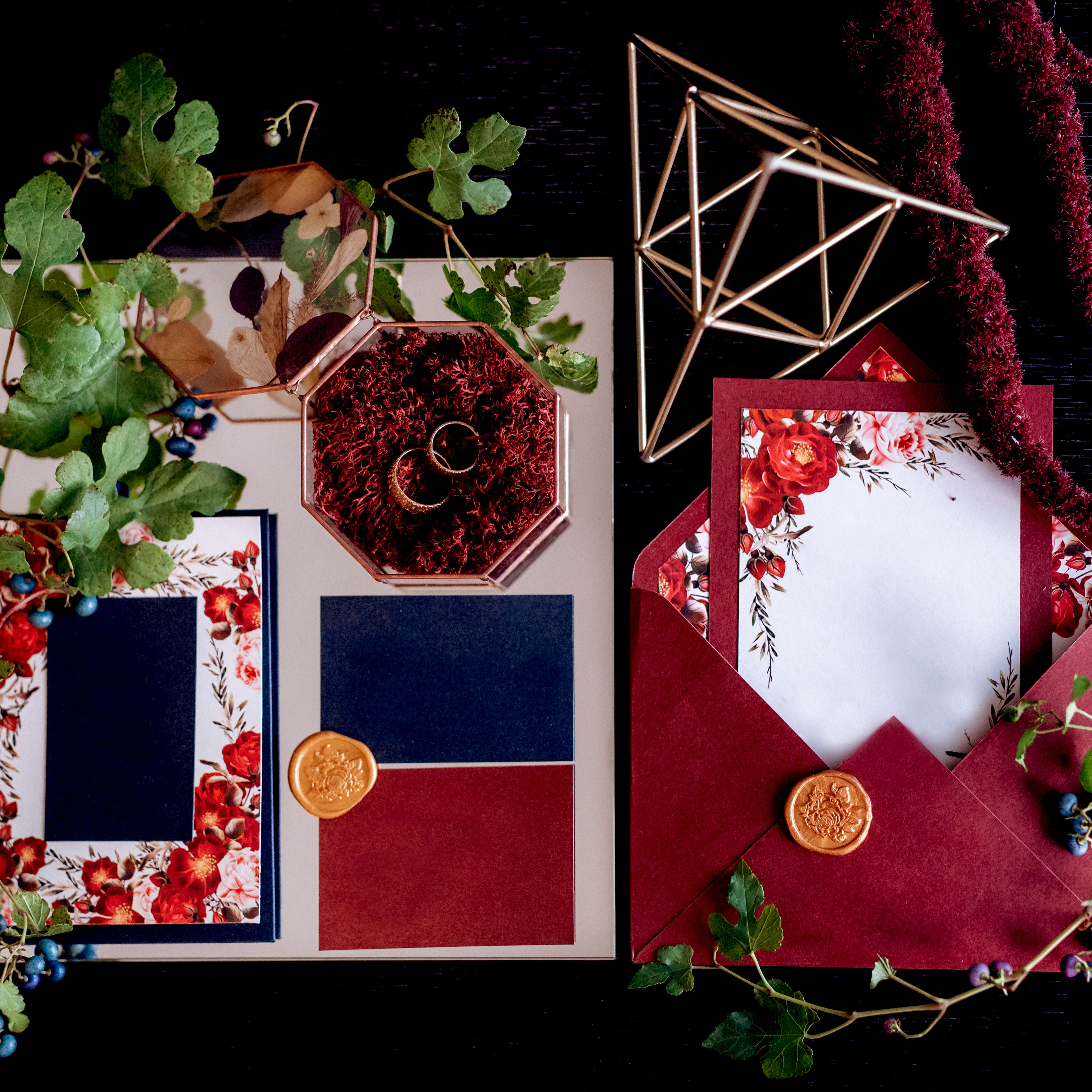 Compared with prevalent light-colored hues, the magical jewel tones are one-of-a-kind shades among all the 2022 trendy wedding palettes. And, if you pursue a classic vintage color and look for an exquisite wedding theme for all seasons, it would help if you considered the fancy jewel tones. So different from the above light shades, the jewel tones are famous for the intense color of the gemstones. So often called from gems, including amethyst, citrine yellow, sapphire blue, red, purple, and emerald green.
Almost all the jewel tones are profoundly saturated and appear with strong color comparison. Therefore, they're the best option for vintage weddings at a historic estate. This color theme will bring your modern vintage look to life. And will create a warm and colorful vibe on autumn and winter days.
2. A Series of Pink Shades
If you're frantic about pink in all shades, then you're lucky to have a romantic wedding. On the one hand, gentle Morandi pink is the best color to decorate spring and summer. It includes a range of pinks, from blush and ballet to peach. Not only create a soft and sweet ambiance that infiltrates your entire wedding. But also let all the guests feel the passionate love between the newlyweds.
On the other hand, the bright pink hues consisting of magenta, flamingo, and raspberry is perfect choices for all seasons. They will trim your wedding with more vivid energy. Also, you can accentuate anything you like with these bright pinks. Last, don't forget the mixture of pink shades, white, and champagne; It can take your wedding to a higher level.
3. Neutral Hues & Earth Tones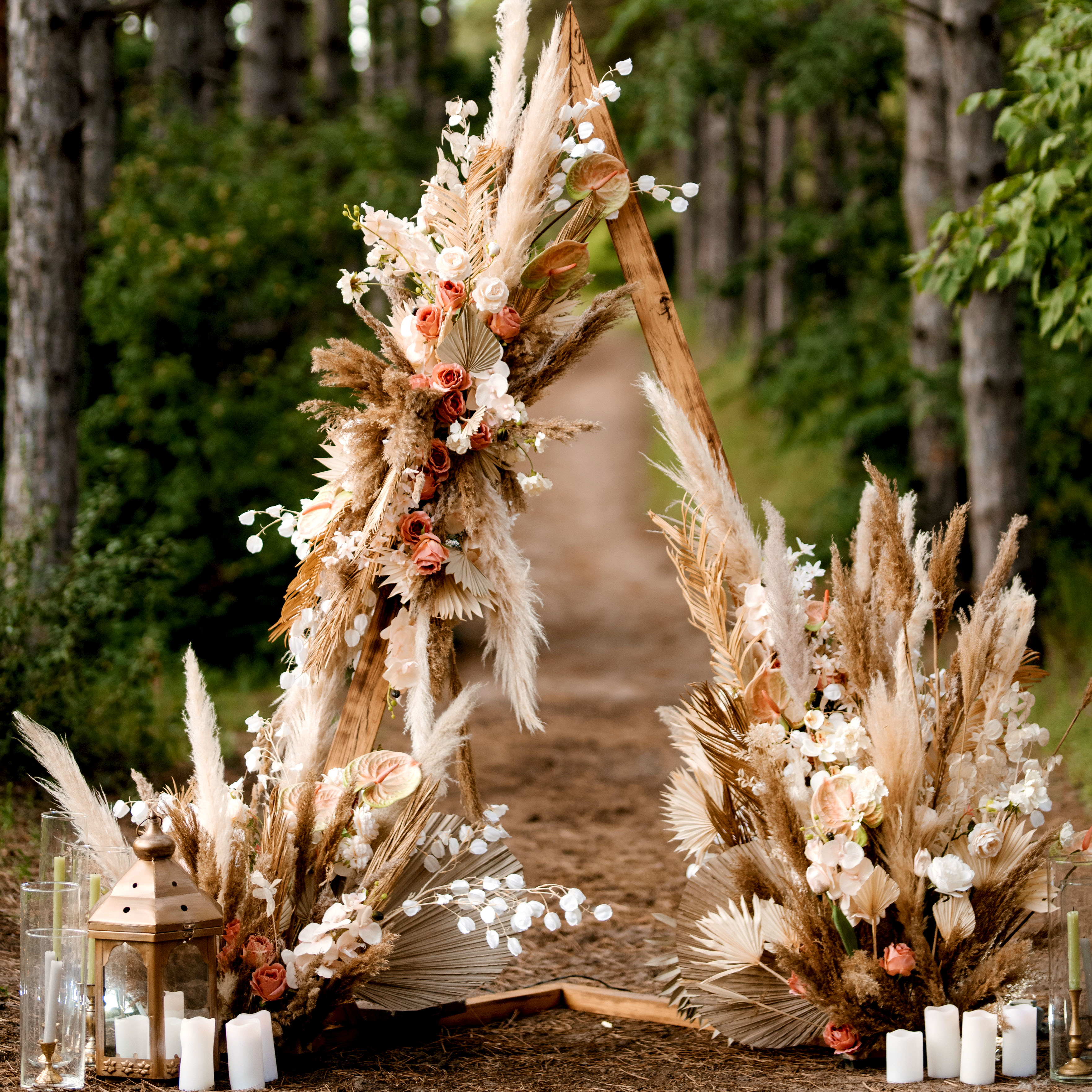 Some people may believe that natural hues or earth tones are only fit for special occasions like autumn or winter wedding. However, anything could change for weddings. And a bold break in the wedding palette could create a fascinating effect. You can paint your wedding with neutral and earth hues year-round. These well-fitted colors range from deep wood, chocolate, and clay to light caramel, fawn, ecru to taupe. Providing a fresh vibe, they'll let you feel the authentic outdoor nature weddings.
A variety of flowers and green vegetation are the primary choice working with neutral and earth tones. Because its wooden colors always let people associate with forest, prairie, and mountains. And the beautiful light-color flower could perfectly balance the entire earth-tone wedding palette with a floral scent and new life.
4. Pantone Purple Hues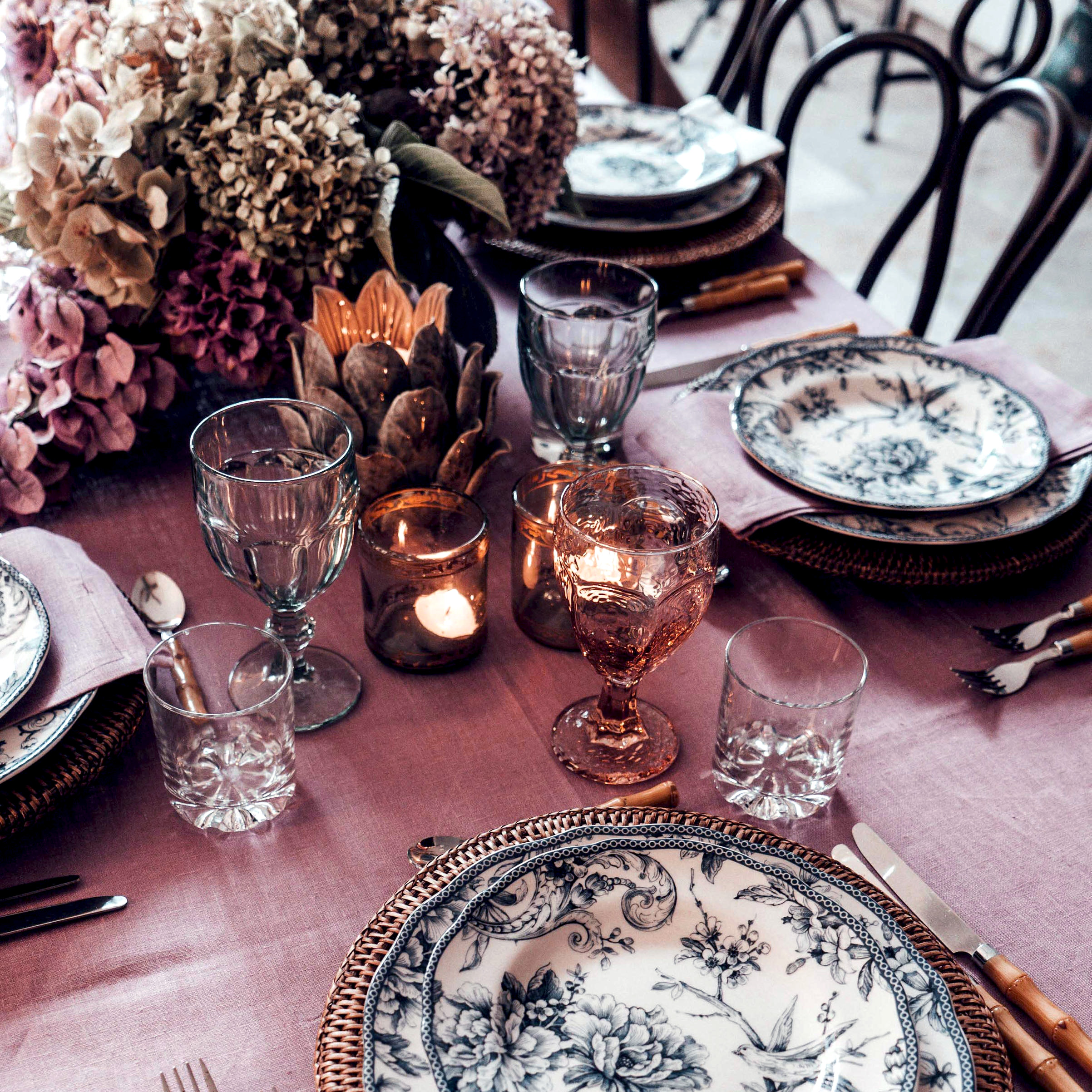 Purple doesn't frequently appear in wedding palettes before, but in recent years couples aren't shy away from this regal hue. From lilac, mauve, lavender, mulberry, and plum to eggplant, it will bring your wedding palette depth with an array of shades. Embracing its full force by layering its many hues, your wedding could showcase a more casual and elegant sense simultaneously.
This soft color fits perfectly in a classic spring wedding. Decorate your arch, aisle, banquet tables, and anywhere you want to make a stunning effect. The shimmering metallic ornaments in gold or rose gold, such as vases, candle holders, and table runners, will look gorgeous when teamed up with an assortment of burgundy wedding flowers and beige accents.