None of the beautifully cut gemstones are more delicate than a heart. Sketching a unique and symmetrical form, the heart cut symbolizes an intense love and passion between lovers. Long been recommended by young girls, it has been one of the most popular cuts of gemstones. So why not delight your sweetheart with a piece of delicate heart jewelry? Browse through this guide to find the one she'll love right now!
When it comes to diamonds, you may think" diamond is a girl's best friend" and "4cs of diamond". The heart rings kept a unique heart-cut design. Hence, if you are still looking for a sweet gift for your ladies. You should come here to see these shining heart rings.
Whisper Of The Heart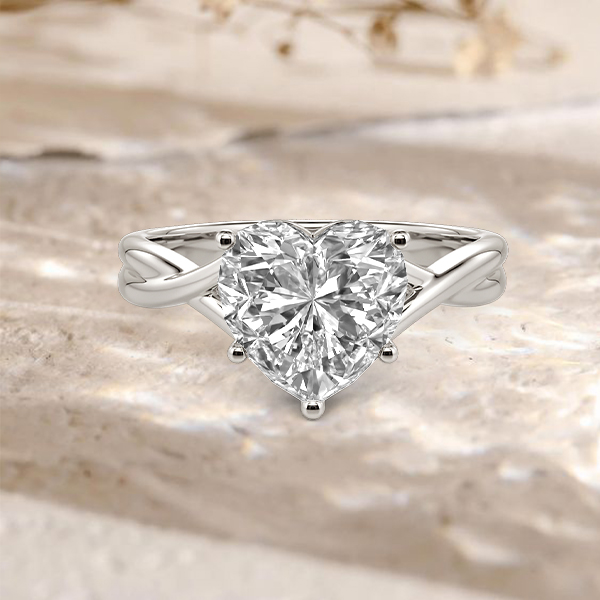 A carefully chosen solitaire engagement ring brightens your eyes immediately. Firstly, it features a brilliant heart-shaped center stone set gorgeously on the gracefully twisted shank. Also, the polished finish and beadwork around the prongs doubling enhanced its shimmer. Finally, merge the iconically minimalist design with a scintillating single heart-shaped gemstone, a delicate piece of art that comes up with gorgeousness for every bride-to-be at all times. So commit to her with all your love and build your future together with this treasure.
You Are My Everything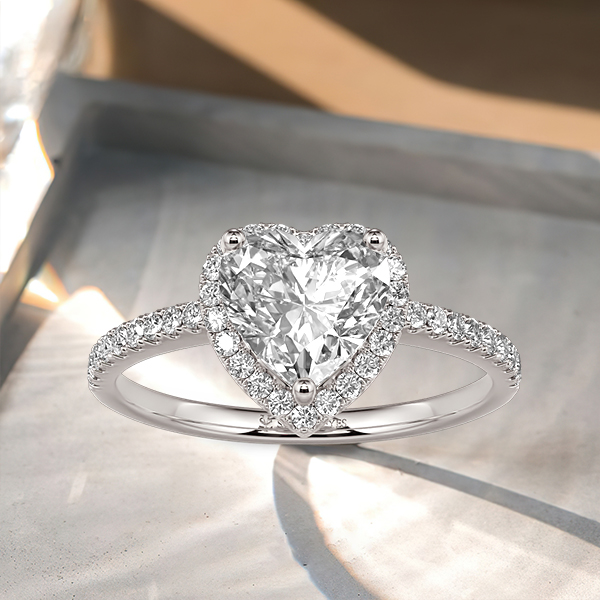 Dazzling brilliance is almost everything in a piece of jewelry for most customers. So SHE·SAID·YES adopts the most classical design of a halo to maximize the striking radiance of an engagement ring. Surrounded by a circle of sparkling stones, the center stone is glittering as a whole to accentuate its well-cut heart shape. Additionally, with exquisite and elegant craftsmanship, this heart halo engagement ring is full of loyalty to wear. You are my everything, and giving my heart to you is the most romantic thing in my life.
Cherish Love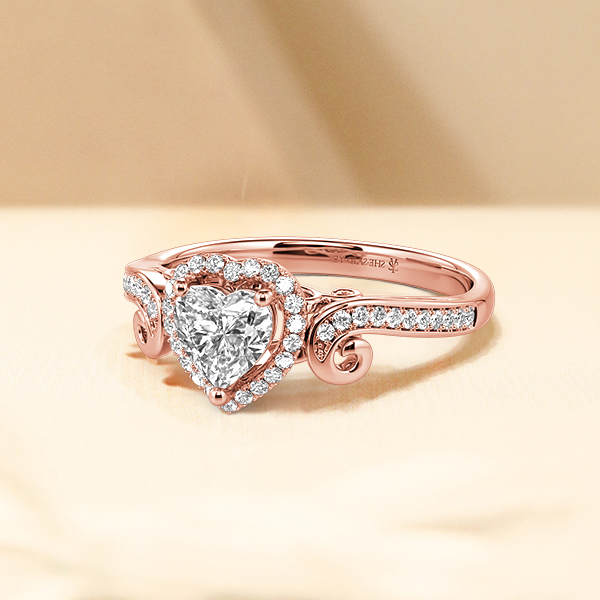 Let this dainty beauty shine off her charm. Boasting a single and timeless classic halo design, this fascinating accessory is hedged with glistening accents curving around the distinct heart shape we love. Besides, added accents shine with fire and brilliance streaming down each side in a channel setting to complete the design. The asymmetrical and curved band completes this enchanting engagement ring with a vine-like silhouette. She will cherish your love as it is precious.
Magical Love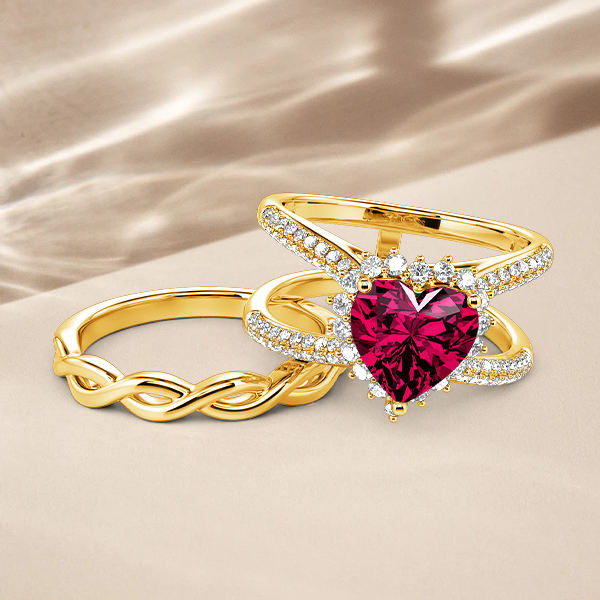 Such a charming bridal set that no one could refuse. With the shimmering band visually crossing over each other with elegance, the heart-shaped center stone is embraced by a glistening halo. Depicting the dainty silhouette of the adorable bowknot, this captivating ring set is completely soaked up in the shining luster of the gemstones. Complemented by an intertwined coordinating band in the buffed finish, this interchangeable design of jewelry art will give the one you love a brand-new experience on your big day.
Heart to Heart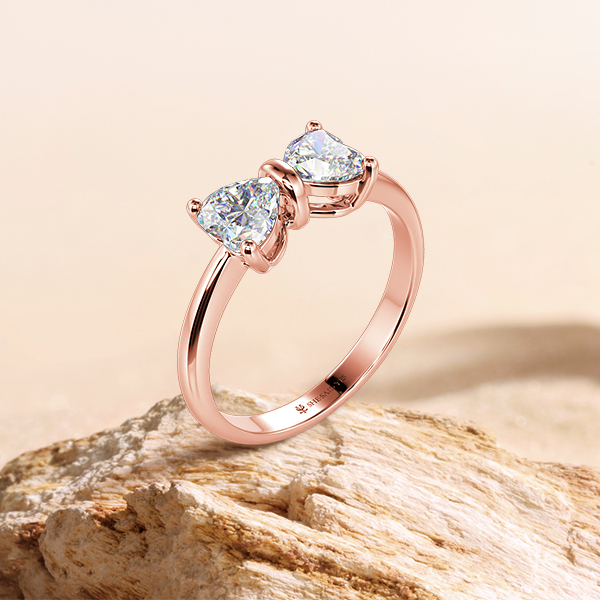 Delicate and adorable. The lovely symmetrical design makes this accessory a dazzling companion for any occasion. No one can refuse this petite little ring. Inlaid with two heart-shaped gems oppositely on the sleek tapered shank, this piece creates a beautiful frame of a gleaming bowknot. Perfect for solo wearing or stacking style, it's ideal for the lover of all things bold and beautiful. Plus, to relay your affection with this whimsical ring must be a delightful choice.