Aloha, Gem lovers. After exploring sapphire, peridot, Topaz, Amethyst. Today, we are set out to explore this pretty Gem — Watermelon Tourmaline. With its vivid burst of color, watermelon tourmaline perfectly imitates the flesh and outer shell of juicy summer fruit. And its unique appearance makes it perform well in jewelry design. Here I'm taking you to discover a bit more about this pretty gem.

Overview
Tourmaline comes in different species and varieties. The watermelon tourmaline is part of the Elbaite species. Elbaite species are those with reds, greens, blues, and colorless features. Watermelon tourmaline has a concentrically color zone. It features a pinkish-red interior and green exterior completing its watermelon appearance. The watermelon effect appears because the concentration or composition in trace elements change during growth.
Origin
Watermelon tourmaline was first discovered at a mine in Newry, Maine in 1902. Now the main origins of watermelon tourmaline include Afghanistan, Brazil, Madagascar, Nigeria. Brazil is also famous for its gem-quality watermelon tourmalines with stunning clear and vibrant colors. It is specifically around the Minas Gerais region.
History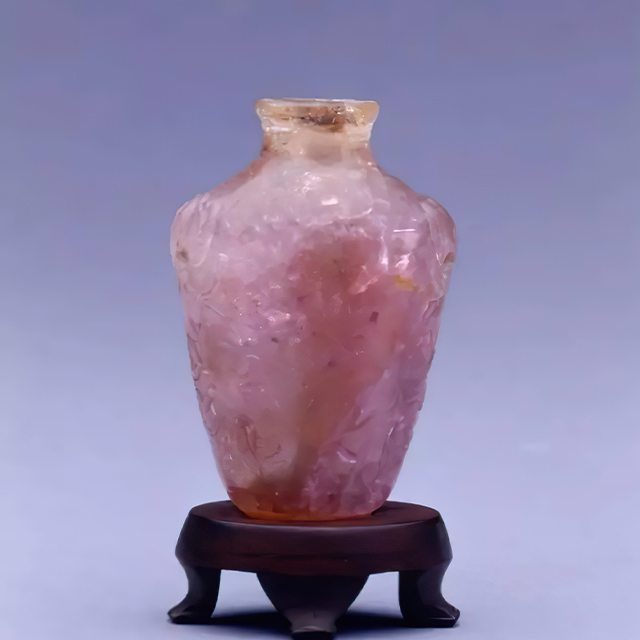 A legend goes that those who can find the foothold of the rainbow will be able to find eternal happiness and wealth. It wasn't until 1520 that a Portuguese expedition discovered a gem sparkling with neon lights in Brazil, just like the rainbow shoot from the sky to the earth. The ordinary stones bathed in the rainbow, acquiring various colors in the world, and they had been refined and crystal clear. Not all stones are so lucky. The gem is "Tourmaline," also known as "The rainbow falling into the world."
Originated in America, but the biggest market of tourmaline at the time was China. Its well-known admirer was Tzu Hsi, the Dowager Empress who ruled China with an iron hand from 1860 until her death in 1908. She was so addicted to this stone that she bought vast quantities of it. They often existed in carvings worn by the Imperial Court and wealthy personalities. Furthermore, the Chinese have engraved figures and patterns with tourmaline for centuries. The picture shows an exquisite snuff bottle made from pink tourmaline, which is still displayed in the museum.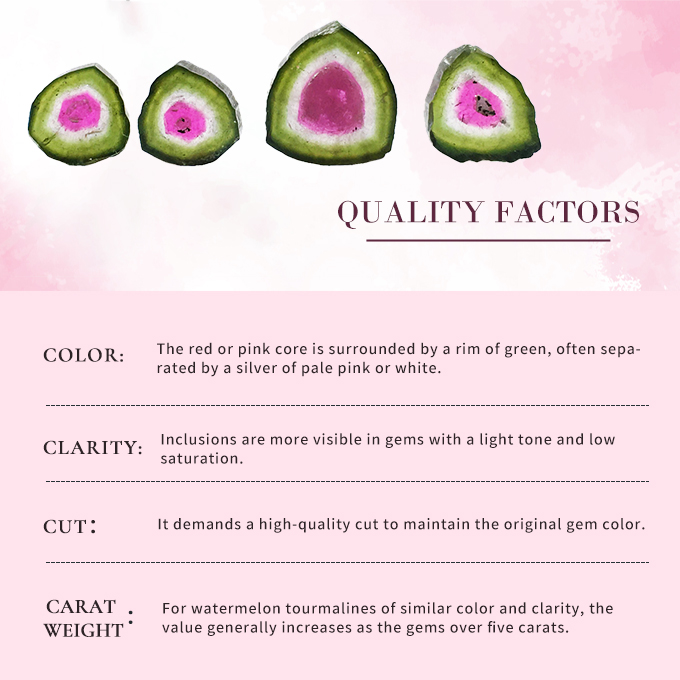 Care Instructions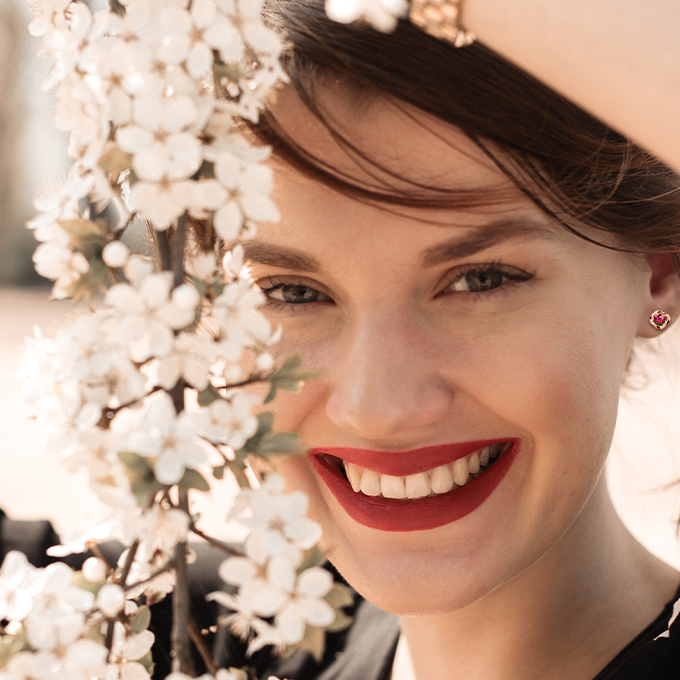 With 7 to 7.5 on the Mohs scale, watermelon tourmaline is a fairly tough stone, making it resistant to scratching and breaking. But sudden temperature changes may damage a watermelon tourmaline, so avoid fading of stone color from prolonged exposure to water or sunshine. Use mild soapy water and a soft brush to clean your watermelon tourmaline jewelry instead of the ultrasonic and steam cleaner. Once the stone is clean, be sure to dry it off thoroughly.