In most people's memory, winter always leaves a bleak impression of pale and gray. However, the fine colorful gemstones will bring a touch of vividness to change your mood on wintry days. Come and join SHE·SAID·YES to explore how to embellish your time with shining gems!
Pure Gemstone – Moonstone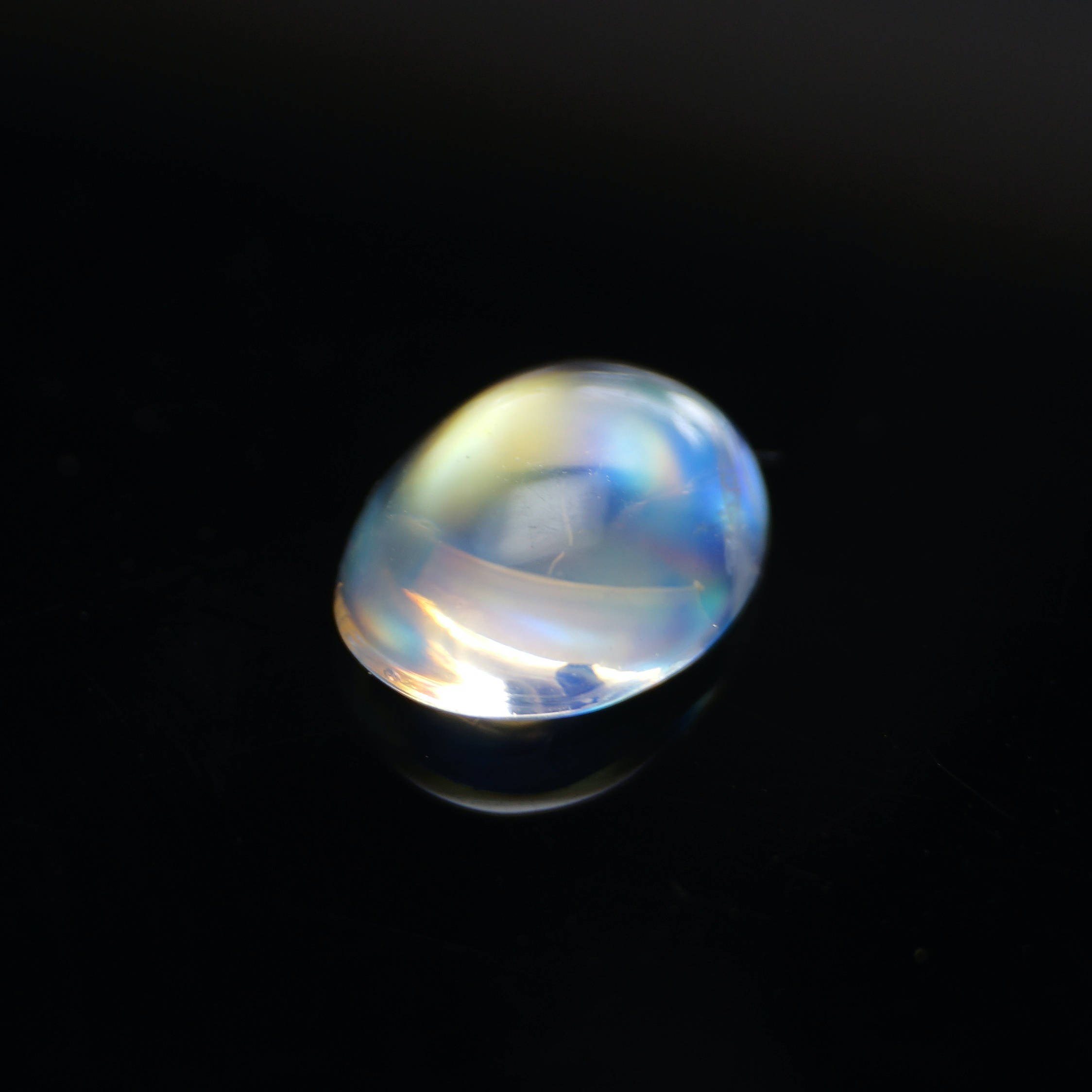 Belonging to the feldspar group, the stunning moonstone attains a delicate beauty that makes it one of the most familiar high-quality gemstones. It's a sodium potassium aluminum silicate of the feldspar group. Moonstone gets its name from its magical visual effect: it displays a pearly and opalescent schiller under natural light. In some cases, the high-quality moonstones will present a striking "cat eye" effect after the polish treatment that many gemstone jewelry lovers welcome.
Moonstone has appeared for thousands of years in gemstone, architectural decoration, and home décor and is the most sought-after gemstone worldwide. Also, moonstone has a long history, and the ancient Greco-Romans, often associated moonstone with the moon goddess. The Romans revered moonstone because they believed it was the essence of the solidified moonlight.
Sparkly Gemstone – Diamond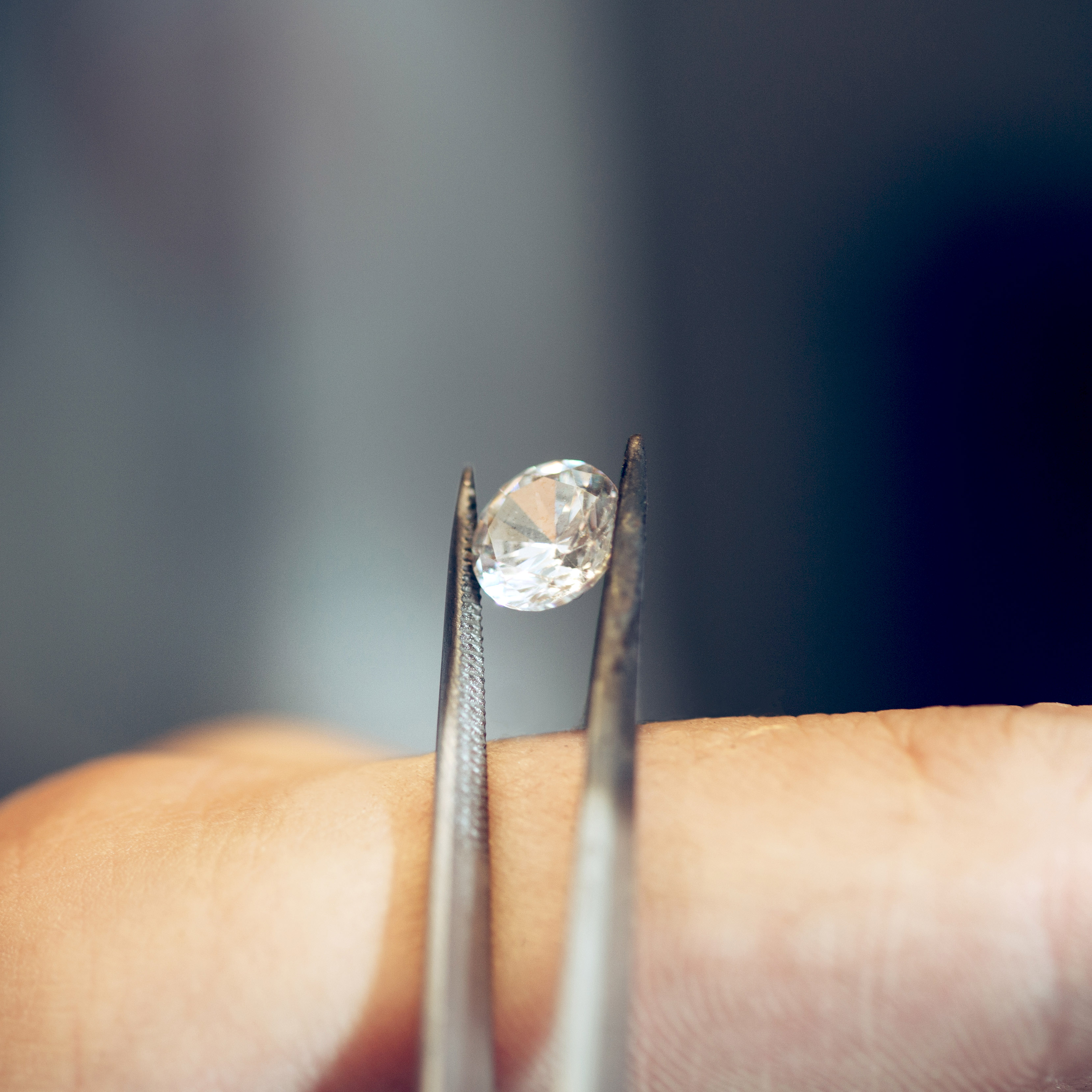 Diamond is the solid form of the element carbon, with its atoms arranged in a crystal structure. It is the hardest known natural substance. Despite that, it also owns unique optical properties, such as a high index of refraction, high dispersion, and adamantine luster. All of these features made the diamond the world's most popular gemstone.
Not only for their rarity and hardness, but another point that makes diamonds much more popular among customers is their high dispersion. This means that sunlight passing through a diamond can cause a rainbow-like light effect. Because the high dispersion enables a prism to separate white light into the spectrum's colors, diamonds will show colorful "fire," attracting everyone's attention.
Mysterious Gemstone – Amethyst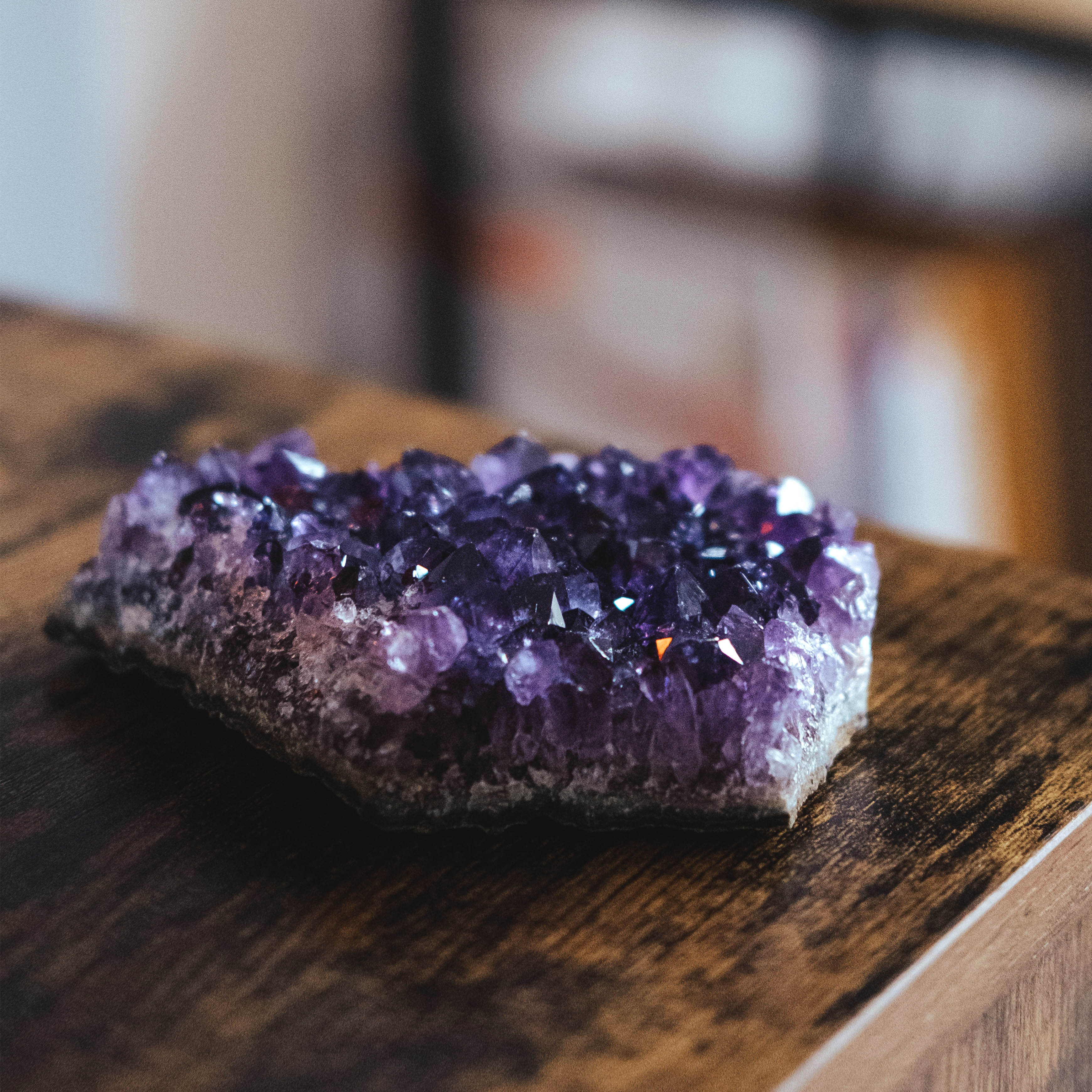 As the most popular purple gem in the world, Amethyst is a kind of quartz in a fancy violet color. Its name comes from the Greek word, which means "intoxicate." At that time, Geek people believed it could prevent them from drunkenness. Also, they wore Amethyst jewelry or used drinking vessels with Amethyst embellishments to conduct this belief.
In addition, Amethyst is not only a semi-precious stone but also famous as the traditional birthstone for February. It has been used in personal adornment for over 2000 years. In addition, it is a raw gemstone material to produce faceted stones, cabochons, beads, tumbled stones, and many other items for jewelry and ornamental use. Today, it is the most valuable variety of quartz and is popular with various fashion and jewelry designers.
Glassy Gem – Garnet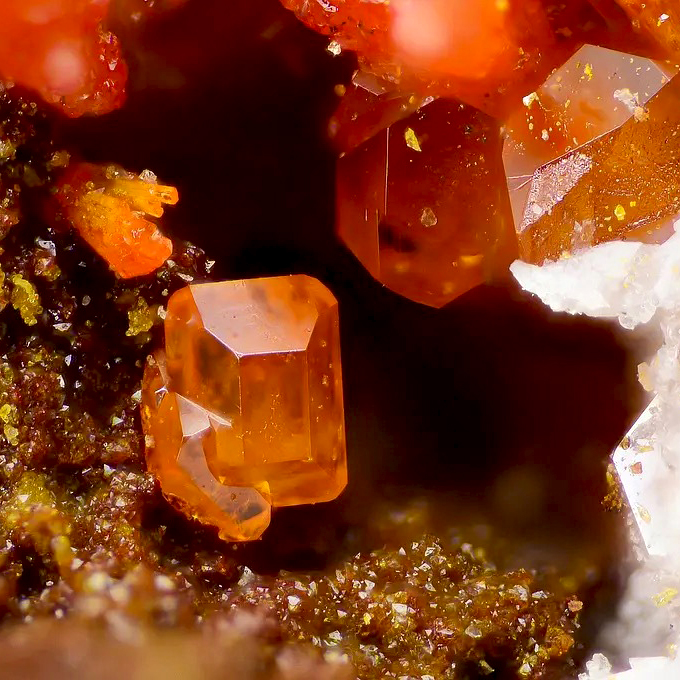 Garnet is a sizeable rock-forming silicate mineral with a common crystal structure. Therefore, most people could easily associate garnet with red gemstone. But actually, garnet has a variety of colors, far more than red. From greens, oranges, pinkish oranges, deeply saturated purplish reds, and even some blues, we can find almost any hue in garnet in the jewelry market nowadays.
Like Amethyst, the January birthstone Garnet also gains a long history of over 5000 years. It emerged in many Egyptian burials as beaded jewelry and was also popular in Ancient Rome. Today, garnets are one of the alternatives to diamonds in engagement rings. And they are commonly believed to aid in healing broken bonds of love.