For jewelry lovers, ringing in the New Year with the January birthstone — garnet means a lot. Garnet symbolizes perseverance and strength and balances energy for humans, which is the best gemstone jewelry to start your new year. So if you're a garnet frantic, come and browse this garnet jewelry guide without hesitation!
Extraordinary one – My Angel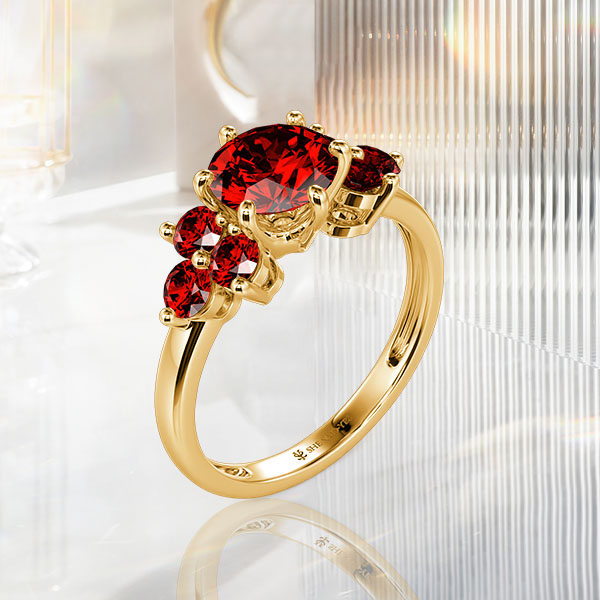 So captivating you'll be left speechless. Our handpicked side stone engagement ring, "My Angel," captures the excellent radiance of the natural light to reflect the brilliance of the saturated garnet red. Featuring a gleaming round-cut center stone elegantly displayed on the buffed band, a cluster of small round gems stand aside on each side to enhance the entire radiance of the ring. Additionally, the sophisticated arrangement of the different sizes of round stones will maximize the brilliance of the garnet. Also, it's able to create beautiful floral frames on your finger. Give this ring to her, and she will never want to take it off for the rest of her life.
Minimalist style – Our True Destiny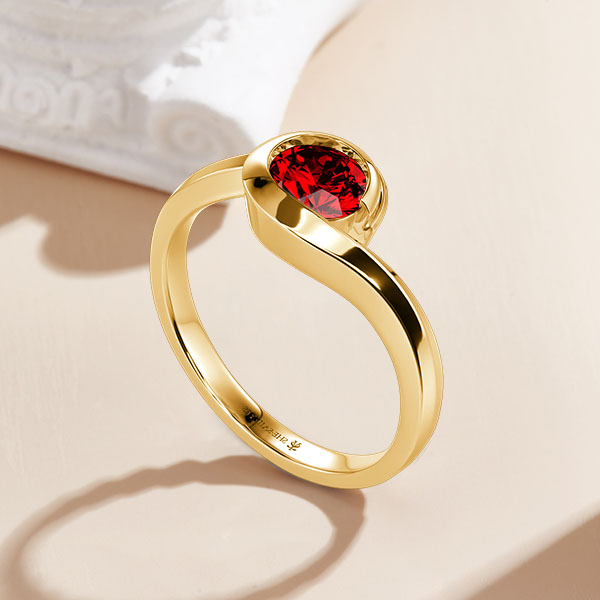 If you want to draw all attention to your finger with a simple piece of jewelry, look no further than this stylish solitaire engagement ring. The wavy design will show you the curvaceous beauty of this delicate engagement ring. It features a sparkling round gemstone in its center and is completely encased by a precious bezel extending from a flowing bypass shank. Moreover, the gently curving shank holds the center stone safely with its glittering polished finish, presenting a soft feminity that suits women in any style. This contemporary look defines your compelling charisma and sculpts the message of eternal love.
Charming Ring – Stay Beautiful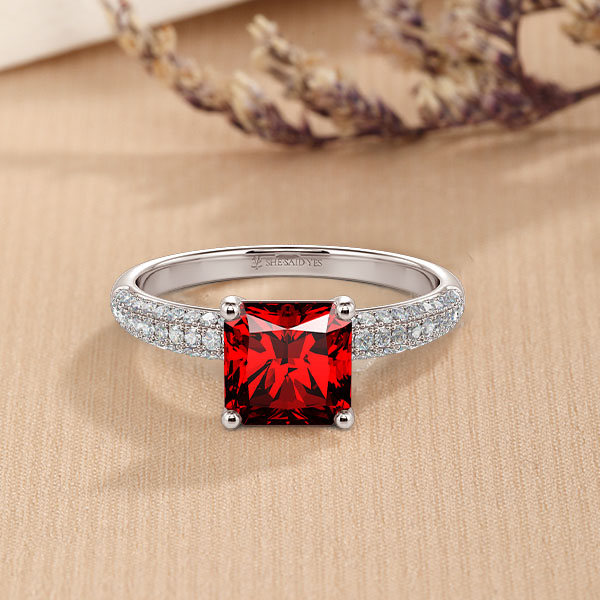 Complete your dream proposal with this charming garnet engagement ring at the beginning of the new year. SHE·SAID·YES applies an incredibly classic design to ideally create a piece of timeless jewelry. This high-end side stone engagement ring features a gorgeous Asscher-cut stone held in precious prongs to catch the brightest sheen. And the slightly domed shank of twinkling accents combined with a trio of round paving stones for further shimmer. Celebrating color and vibrancy, this piece is a brilliant treasure she'll adore.
Garnet Necklace – Nature's Angel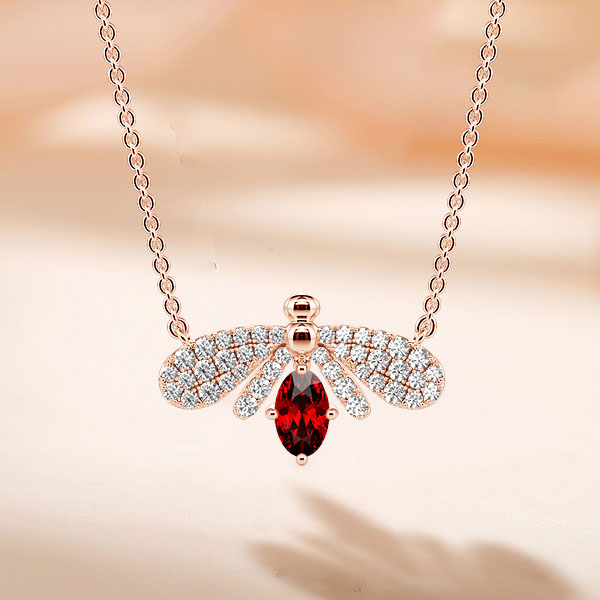 Fireflies symbolize the light and light of the future. Also, the special meaning of this necklace will inspire people to chase their dreams. Depicting a lovely silhouette of a firefly, our delicate pendant is perfect for sending your best wishes to your friend or loved one. For instance, this appealing piece is set with numerous glimmering round accents to form the wings. Likewise, a dazzling oval-cut garnet stone for the body of the firefly. It's an unmissable New Year's gift for anyone who wants to overcome the darkness with a glimmer of hope in a new beginning.
Garnet Earrings – Miss You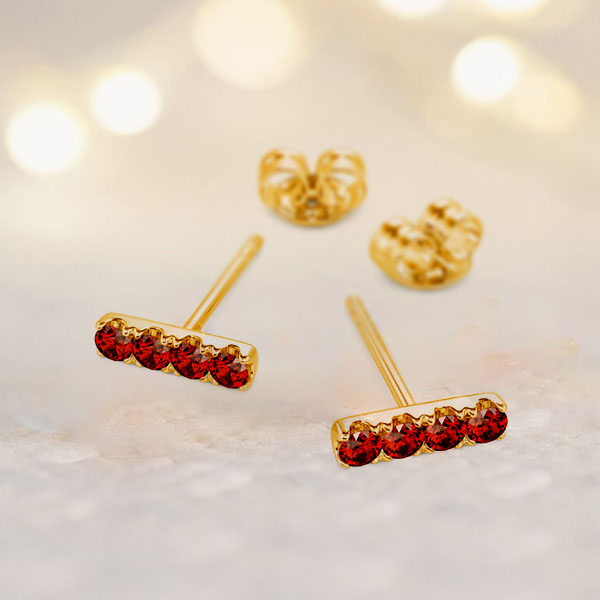 The last petite accessory will meet all your want for a daily look. These pavéd long bar stud earrings are an elegant piece to grace your ears and welcome the arrival of the new year. They feature four scintillating accents arranged in a long bar to flash their brilliance. A foundation piece for your everyday classic. Worn vertically or horizontally, they'll add instant confidence to any moment.