Prefer the gorgeous bracelets more than any jewels else? Then you wouldn't want to miss this ultimate guide to the most popular bracelet from SHE·SAID·YES. Containing all the fancy fashion elements with high-end craftsmanship, our find bracelets will showcase the unparalleled charisma of women.
Sincere Love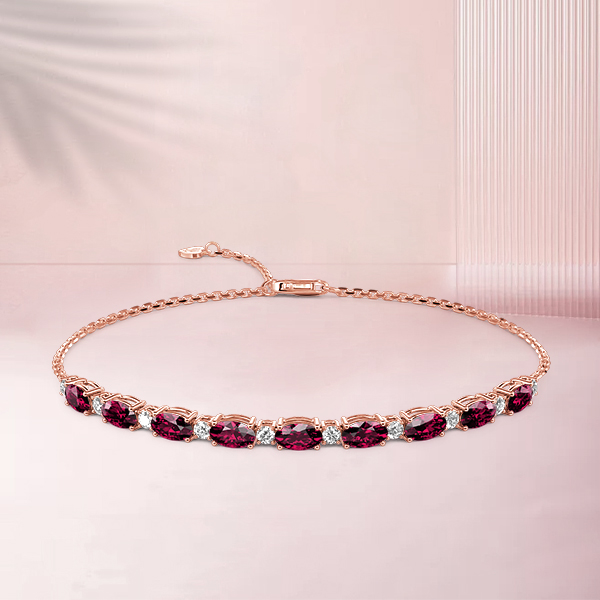 A piece shining half-tennis bracelet perfectly showcases the elegance and decent of the woman. On the front, this lovely design exhibits nine glimmering oval-cut stones alternating with small twinkling round accents in shared prongs. Presenting excellent brilliance at the same time builds an easy and brisk sense with a sleek cable chain. You can also stack it with other pieces to create a trendy look. Its glamorous and unique design is ready to elevate your attire. Style your daily looks with this gorgeous half-tennis bracelet.
To My Valentine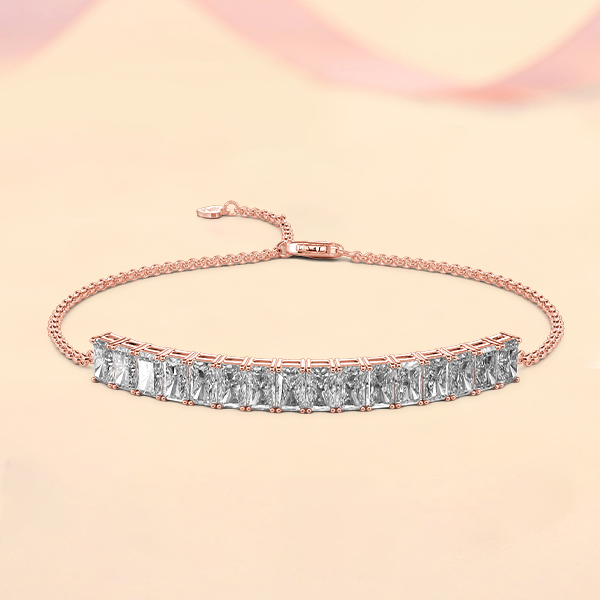 There's something very elegant about this bracelet and the way it lies on the skin. Dress your wrist in the wearable luxury of this unique tennis bracelet. It features a row of emerald-cut stones set in precious shared prongs neatly, radiating optimal brilliance with a streamlined design. The connecting emerald-cut stones give this piece a great sense of depth without too much weight. You can alter the length of the chain to fit your wrist. With a polished cable chain, it appears larger and more sparkling. A look she will love and treasure at a glance.
You Are Apple Of My Eye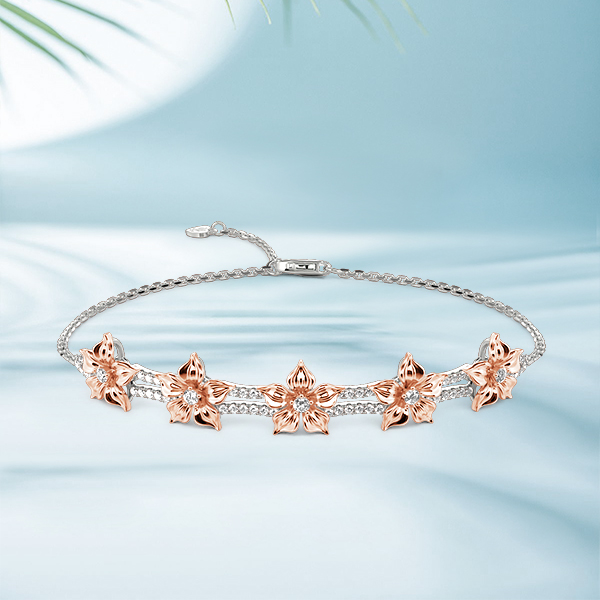 Gift yourself or your loved one this stunning bracelet. This sleek bolo bracelet has an exquisite feel, an elegance that is timeless in its simplicity. It showcases a graceful floral design. Five metallic blossoms decorate the highly buffed double chain, and each of them is inlaid with a tiny little stone glittering in the center of it for an elegant appeal. It adds a refined finish to your ensembles and reminds you to stop and smell the rose in your busy life.
Infinity Hug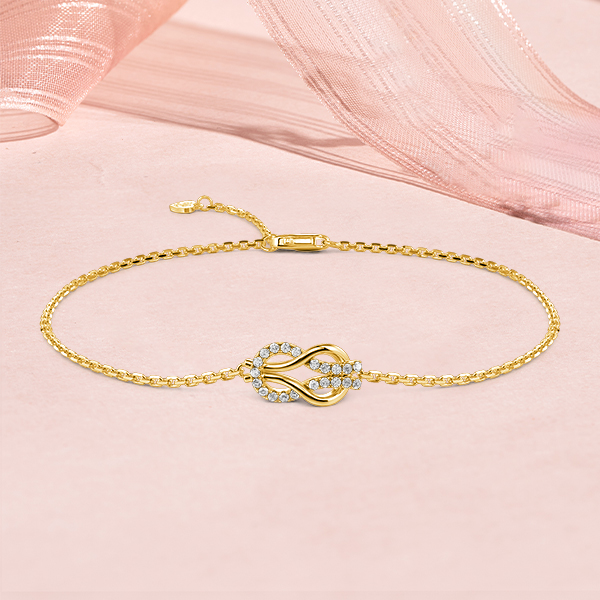 The simple design presents a fashionable style for you. Two pendants interlocked as one infinite knot in the stylish chain. In the perfectly balanced design, one infinite knot is crafted with the precious metal of polished finish, and the other is shimmering with various lovely paved stones. Showcasing the timeless beauty of the woman. It's dainty and suitable for every occasion and is sized perfectly to be in proportion with any style of accessories.
Another Star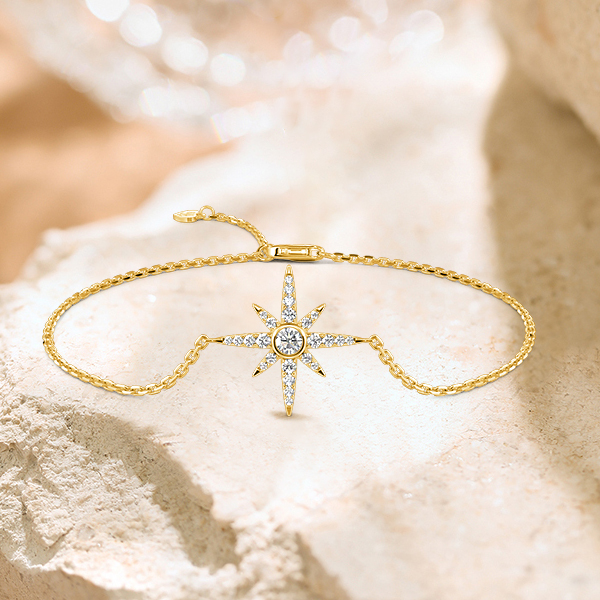 Wrap your wrist in this elegant bolo bracelet. Blazing a bold and fearless look filled with confidence, purpose, and beauty. The implication of the eight-point star bracelet is to bring good luck, with a good luck effect, and is also a symbol of love and harmony. Engraved with shining accents, may you have a bright and dazzling future as stars.